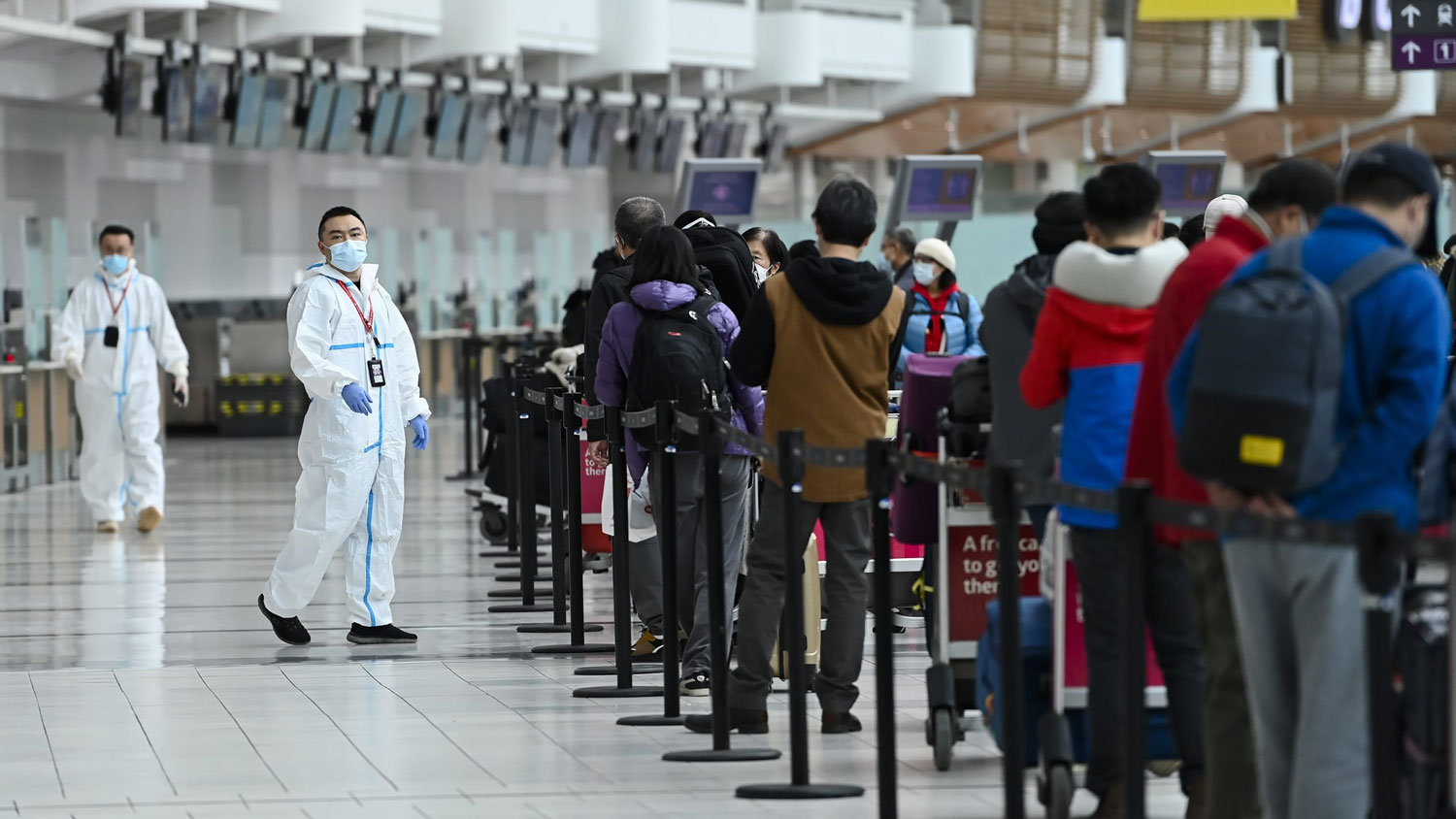 As of Jan 29, 2021, there have been approximately 770,000 Canadians infected with COVID-19 and over 19,7800 fatalities. To fight back against the continually increasing number of positive cases and the ever-rising death toll, the Government of Canada has released additional tighter measures and restrictions to prevent COVID-19 and it's new variants from entering. "We saw that one travel case resulted in many, many cases of the U.K. variants," Trudeau said. "We know that one case of the variant that comes in could cause significant challenges."
As of today, Friday, January 29th, travellers entering Canada must quarantine in a hotel to await COVID-19 test results for up to 3 days. This must take place at an approved hotel establishment, and on their own dime. If the test proves negative, they will be allowed to finish out their quarantine period at home but with heightened surveillance. If the test comes back positive, they must be quarantined and monitored at a government facility. "We know that, right now, only a small proportion of infections are caused by Canadians coming back to the country," Trudeau said earlier this week. "That being said, let me be clear, every case is a case too many." 
Flights to sun destinations have been officially suspended until April 30th, 2021, however, there is a high chance of the government extending that date. "In regards to when we're going to get to travel again? That's the question we've been asking ourselves every month since last March," Trudeau added. "We're doing this to keep as many Canadians alive and healthy as we can through this pandemic." Starting next week, all flights carrying international passengers will only be able to land at Toronto, Vancouver, Calgary and Montreal airports. 
As previously expressed in a mandate rolled out the first week of January, passengers aged 5 and up must still present proof to the airline of intended travel that they currently do not carry COVID-19 prior to boarding their flight to Canada. Exemptions are as follows; emergency service providers, airline crew members and those expediting refuel flights. The test must have been taken within 72 hours of their slated departure date. As to withhold validity, the test needs to be from an accredited lab or medical institution supplied by the country they're set to fly out of. 
If the travel insurance purchased is inclusive of COVID-19 medical expenses, the cost of the test will be covered – if not, individuals should expect to pay out of pocket. This "will provide another layer of protection for Canadians as we continue to assess public health risks and work to limit the spread of COVID-19 in Canada." said Canada's Minister of Transport, Marc Garner in a recent statement. 
Travellers must still comply with the mandatory 14-day quarantine, and those who violate this mandate will potentially face prison time or up to $750,000 in fines. As it stands, proof of vaccination does not replace a negative COVID-19 test result. "While a vaccine protects an individual from illness, further evidence is required to understand if a vaccinated person can still (spread the) virus," the government said. The Deputy Premier of Canada, Christine Miller, has said there will be a next phase implementation in the near future which will include a modified quarantine period for those entering who have tested negative. 
In addition to this latest federal pre-departure requirement set forth, Ontario had launched a free and voluntary COVID-19 arrivals testing station at Lester B. Pearson International Airport on January 6th – one day ahead of the government's nationally rolled-out rule of having to provide official proof of a negative PCR test. These testing stations, administered by Switch Health, are available at Terminal 1 and Terminal 3. Travellers can pre-register for their test which they will receive upon landing by visiting www.torontopearson.com/testing or proceed to get tested on-the-spot and in somewhat of a spontaneous manner when they get off their plane and are directed to the appropriate airport area. Ontario's Lab Information system will collect and process the results in 48 hours and should the test turn out to be positive, the traveller(s) will be contacted immediately by a local public health unit. 
"The COVID-19 situation continues to show its unpredictable and rapidly changing nature. We, therefore, need to implement additional quick and effective actions to protect the health and safety of all Canadians," expressed Canada's Minister of Foreign Affairs, François-Philippe Champagne. "We still strongly advise against non-essential travel outside Canada as the likelihood of sudden restrictions and additional requirements during the pandemic may result in travellers facing difficult and stressful circumstances while abroad. We all need to do our part so that we can get through this challenging time together."
For more information straight from the Government of Canada's website itself, please visit this link: https://www.canada.ca/en/transport-canada/news/2021/01/covid-19-pre-departure-testing-and-transport-canadas-interim-order.html