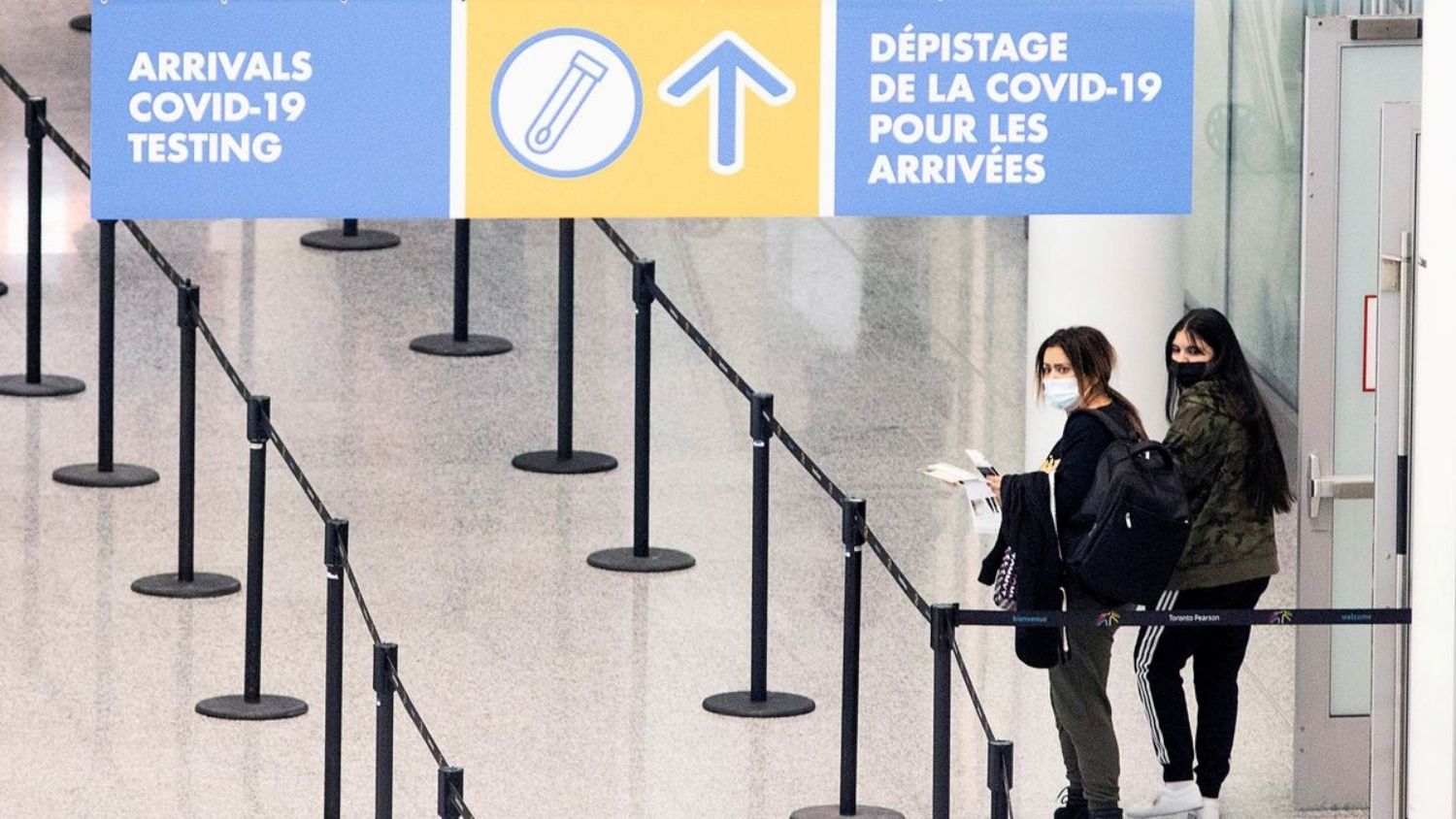 Travellers will still have to take a test to return, but can get a cheaper antigen test
February 28th is set to mark the end of a longstanding pandemic travel precaution: Fully vaccinated travellers entering or returning to Canada will no longer have to take a PCR (or other pre-arrival molecular test). The change marks a reversal from the current rules, which requires travellers entering Canada to show proof of a negative molecular test taken within 72 hours of arrival.
The announcement came today from Federal Health Minister Jean-Yves Duclos, who pointed to an improving COVID landscape in Canada as a driving reason behind the easing of restrictions. Minister Duclos went on to specify that travellers will still require a pre-arrival test, but will be admissible with a rapid antigen test taken no more than 24 hours before their arrival.
Notably, antigen tests are considerably cheaper than their molecular counterparts and can provide results in as little as minutes.
February 28th will also see the rollout of a new, more permissive policy on unvaccinated children under 12 entering Canada with fully vaccinated parents, with the children no longer required to avoid daycares, schools, and popular public settings for two weeks.
Unvaccinated adults entering Canada will still be subject to testing at the airport and mandatory isolation. Additionally, the Minister confirmed that fully vaccinated travellers may still be randomly selected for a PCR test upon arrival – but won't need to quarantine while awaiting results.
"We have passed the peak of the latest wave driven by the Omicron variant," said Minister Duclos in his remarks. "In addition, after two years of following individual public health measures, such as getting vaccinated, wearing masks, keeping our distance and staying at home if sick, Canadians know what to do to keep themselves and each other safe."
In news that is no doubt encouraging to the Canadian travel industry, the government also confirmed its plans to lift its advisory urging Canadians to avoid all non-essential travel outside the country. Should conditions continue to improve, the government has said more pandemic measures could be dropped, such as testing requirements for Canadians travelling to the United States on short-duration trips.