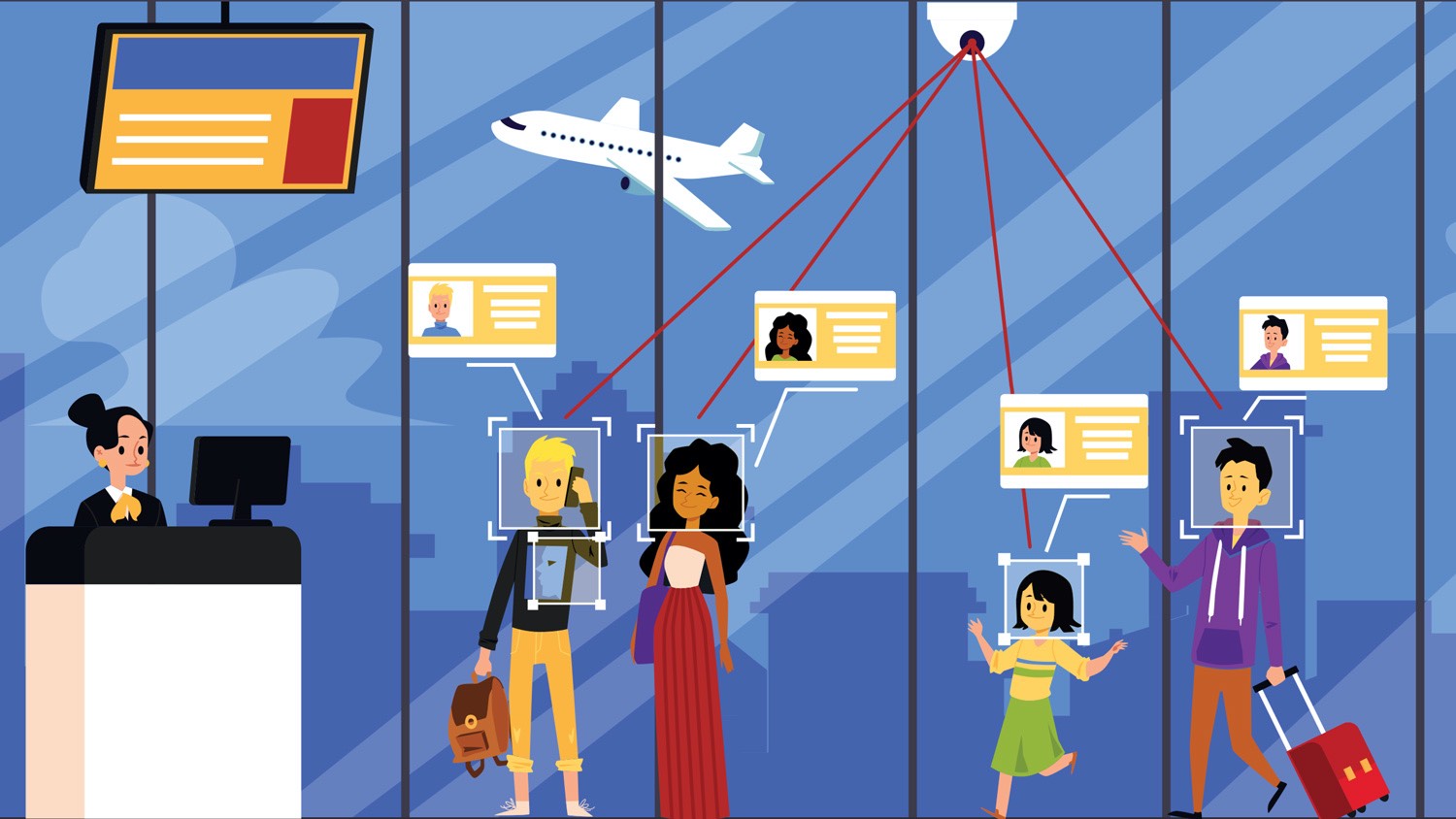 Air Canada, Canada's largest international and domestic airline introduces a contactless, more streamlined biometric self-boarding solution.
Since the beginning of 2020, Air Canada had started testing advancements in technology by implementing a slew of touchless processes including; TouchFree Bag Check, phone and tablet food ordering in Maple Leaf Lounges and Air Canada Cafés, in addition to pushing all newspapers and magazines to a digital platform.
Aside from the above-mentioned changes, Air Canada is now officially the first Canadian airline to offer a relatively new alternate boarding option using facial recognition technology. Not only will this ensure the safety of both travellers and airline industry employees (which is the number one priority), it will also make travelling extra convenient, allowing for a more seamless experience. It is an eco-conscious initiative too – going paperless will help to reduce the carbon footprint.
This technology used by Air Canada is currently available at the San Francisco International airport however, they do have plans to roll it out at other viable US and Canadian airports in the near future. The process itself is fairly straightforward – one will have their photo taken at the gate prior to boarding. It is then confirmed in correspondence with matching passport document information and previously stored government photos on file. It only takes about 2 seconds for the Customs and Border Protection's biometric facial comparison service to complete verification. This is an optional process, one will not be forced to participate – advise the gate agent ahead of time and board the plane as usual with your ticket and passport for manual ID processing.

What are biometrics?
It is a method used to measure a person's physical traits and characteristics in order to verify their identity. The truth of the matter is that if you're one of those people who use facial recognition or a fingerprint to unlock your phone, you're already using it. Simply put, it is computer science calculations used to permit access control.
"Air Canada has introduced numerous touchless processes throughout the customer journey, and we are pleased to now offer an optional, innovative biometric boarding choice for customers departing SFO that is seamless, time-saving and convenient while reducing contact and processing time," said Andrew Yiu, Vice President, Product at Air Canada. "Customers have told us they value streamlined processes and we continue to evaluate and assess additional touchless initiatives to further advance safe and secure travel while enhancing the overall travel experience."
COVID has certainly sped up the transition towards contactless procedures in an attempt to revolutionize the airline industry. Founded in 1937 as Trans-Canadian Airlines, they had been relabeled in 1965 as Air Canada. Among the top 20 largest airlines in the world, they had served over 51 million passengers in 2019 alone. Clearly this is not their first time at the "change with the times" rodeo.