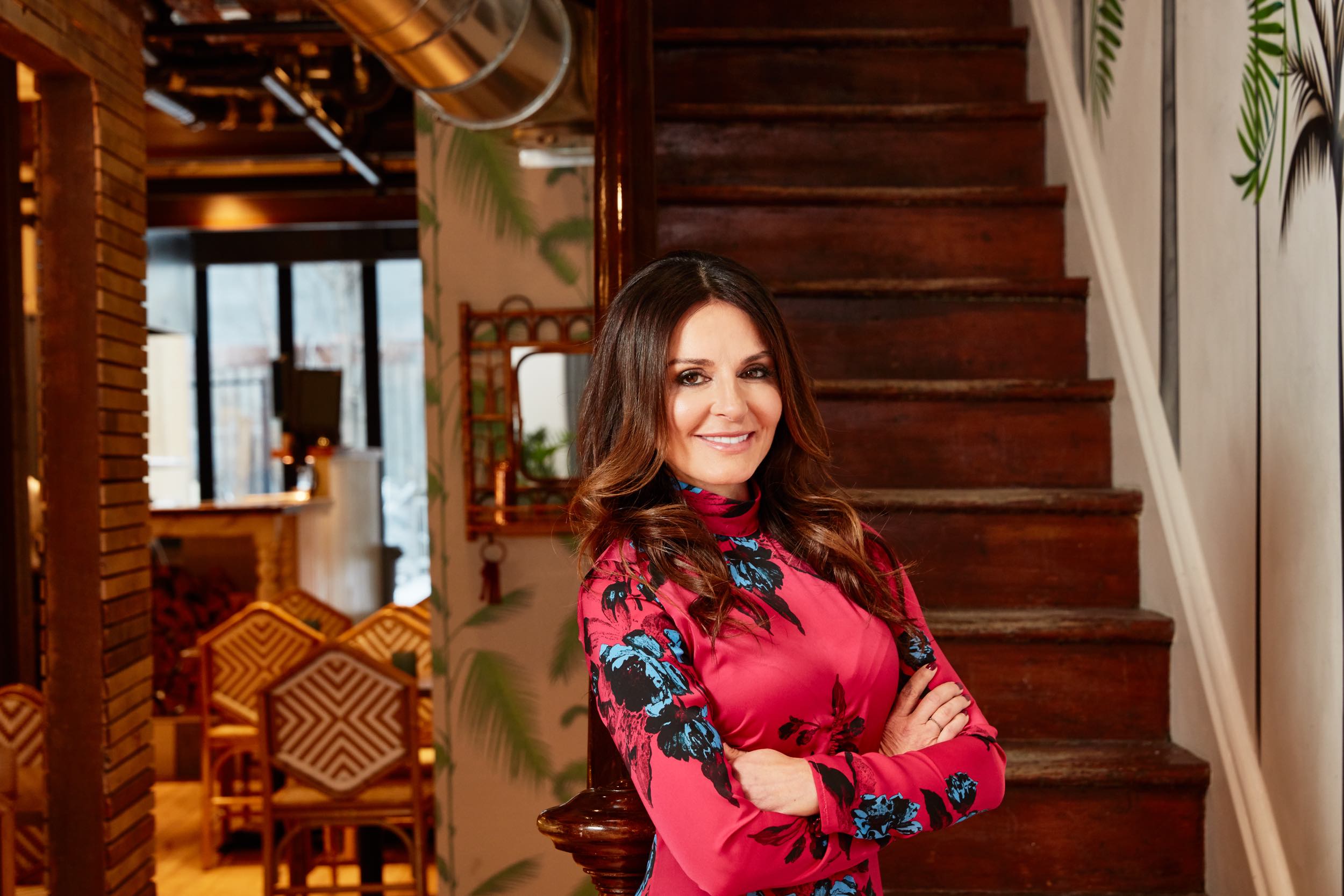 The life of restaurateur and resident judge of Top Chef Janet Zuccarini in photos
I catch up with Janet Zuccarini—the Top Chef Canada judge behind Toronto's Trattoria Nervosa, Gusto 101 and 501, PAI Northern Thai Kitchen, Kiin, Same Same and Chubby's Jamaican Kitchen—on her way to her tennis game. That's how she starts most of her days, if she's not hiking or doing yoga. It's a very California lifestyle, which is exactly what Zuccarini was after when she decided to split her time between her hometown of Toronto and L.A. "I came down to check things out and within 24 hours I fell in love with the city and decided then and there I'd live here for part of the year and open up a restaurant here." She lives in Venice, just a few blocks from Felix, the farm-to-table restaurant she opened there, which was named the Best New Restaurant in America by Esquire magazine and was a finalist for a James Beard Award. By next year, she expects to have more than 700 employees across all her businesses. "I feel I'm just getting warmed up." An avid traveller, she moved to Italy on her own at age 18, living there for eight years, before living in Southeast Asia for a while. Here, a glimpse into the life of restaurateur Janet Zuccarini.
Epic Trip: Israel
---
Last summer I travelled for three weeks around Israel with one of my best friends, Jeronimo, who is originally from Argentina. We were there for a friend's wedding, so we rented a car and travelled all around. That's Mount Masada, where we watched the sunrise. It's a two-hour climb, but the painful part is getting up at 4am. I fell in love with the Middle Eastern food, which is having a moment. They have such wonderful produce they can grow, so the food just bursts with flavour.
View this post on Instagram
New Food Items
---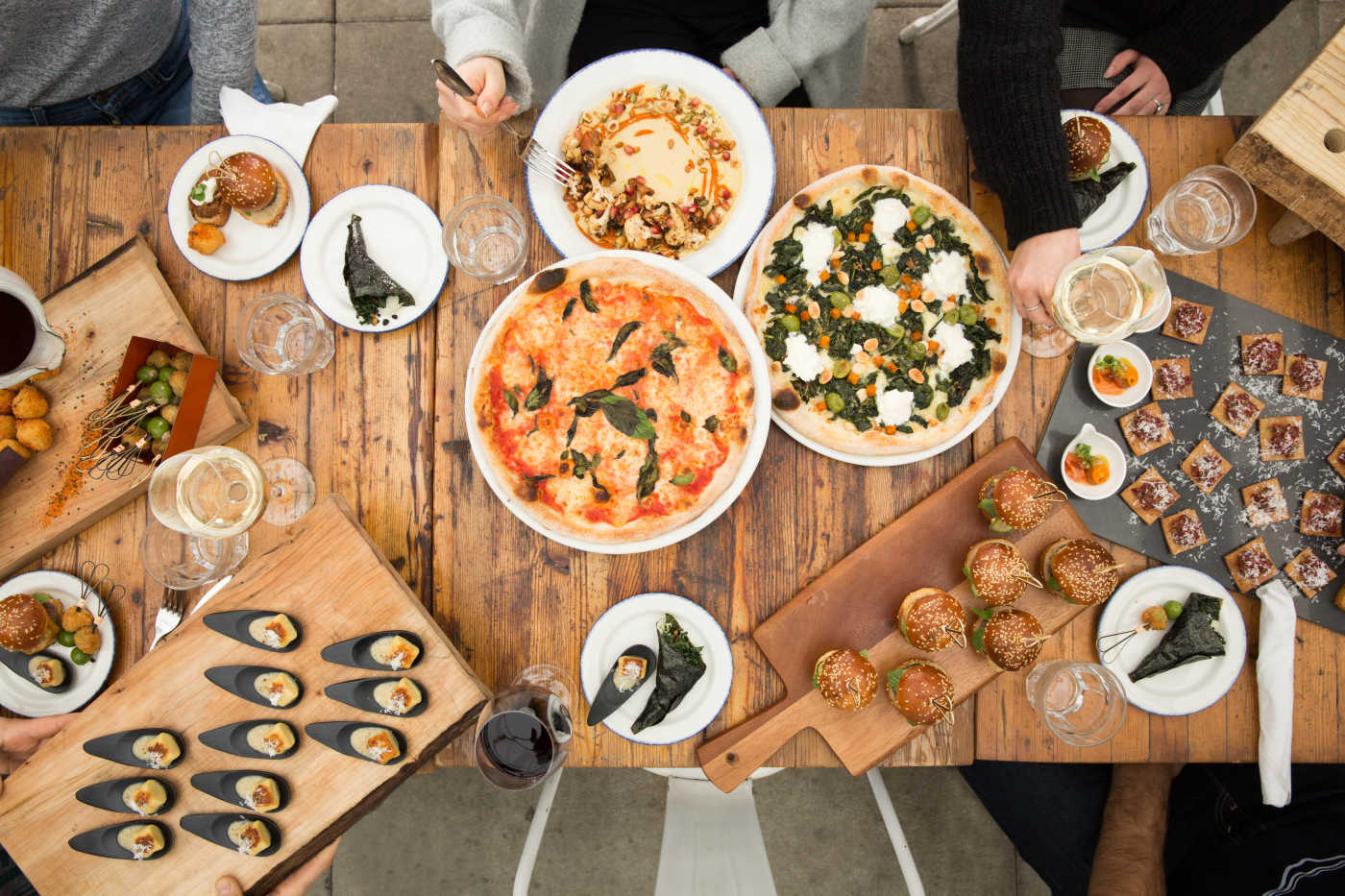 Those are some of the dishes from our catering company, which is part of Gusto 101, Italian casual. We were just launching and had invited some influencers and press to see what we were doing. Catering is a very different business for me. I am used to bricks and mortar, where people order off a menu. But it made sense to become our own supplier—baking our own bread, making pasta and gelato. I'm a bit of a burger fanatic, so I love that and the kale salad. People say I'm the first person to bring the kale salad to Toronto. We sell 50,000 servings of that kale salad a year. I never get tired of it.
Goodyear Sign
---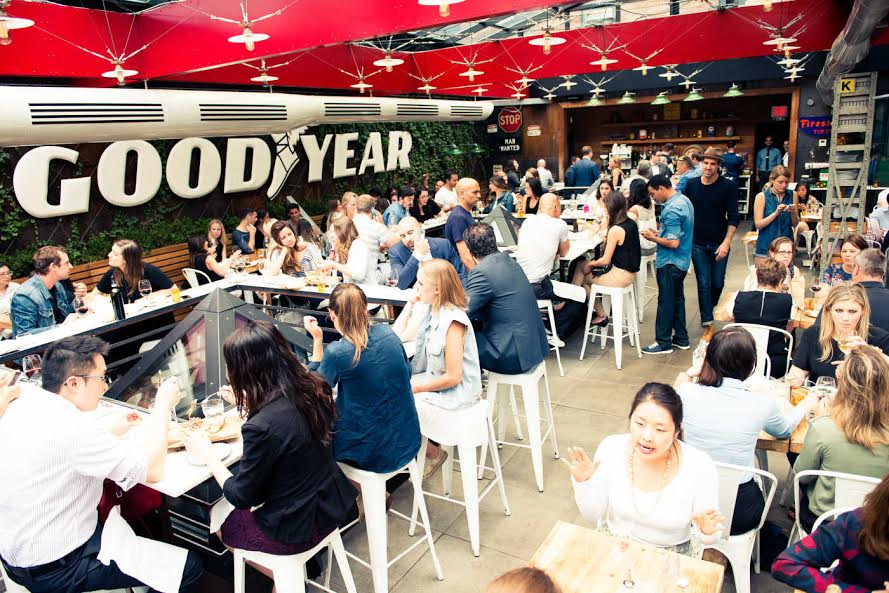 When I purchased the building for Gusto 101, it was a dilapidated 1940s autobody shop. I had to dig down a basement, and put in this retractable roof. I found that vintage Goodyear sign on eBay. We have a young clientele there, it's a neighbourhood restaurant that does a high volume. I try to keep up on what people want to see on the menu. All sustainable fish, organic whenever possible. I just signed a deal to serve organic chicken at a price point I needed it to be.
Trattoria Nervosa
---
Nervosa in Yorkville was my first restaurant, which I opened in 1996. It's considered a stalwart in that neighbourhood. The location was so important. It's half the size of Gusto, with a tiny little kitchen, but we do up to a 1,000 people a day. It's unbelievable. Convincing staff to work there—it's a super hard kitchen, cramped and hot, like a New York City restaurant. I try to treat my people very well.
View this post on Instagram
Global Forum Business For
Gender Equality
---
I was invited to speak on a panel at the global UN conference in February in Santiago, Chile, about equality for women. I'm in a male-dominated industry, and it's rare to have a woman that owns a restaurant group, so I like to support women coming into the restaurant business. We don't see enough female chefs and enough females in leadership positions. At the conference I learned we have a long way to go in the world, we're still talking about issues like female mutilation. In Saudi Arabia, women are just now allowed to drive cars.
View this post on Instagram
Felix Restaurant
---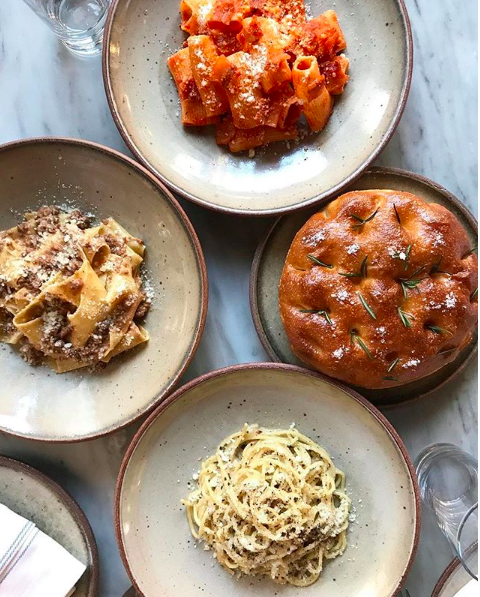 At Felix, there's a lot of focus on the pasta, which is all handmade. It's hyperlocal, hyperseasonal. Felix is more chef-driven, more of a destination restaurant. We've had tremendous press and accolades. We get 300 phone calls a day—it's a tough restaurant to get into.
Red Carpet
---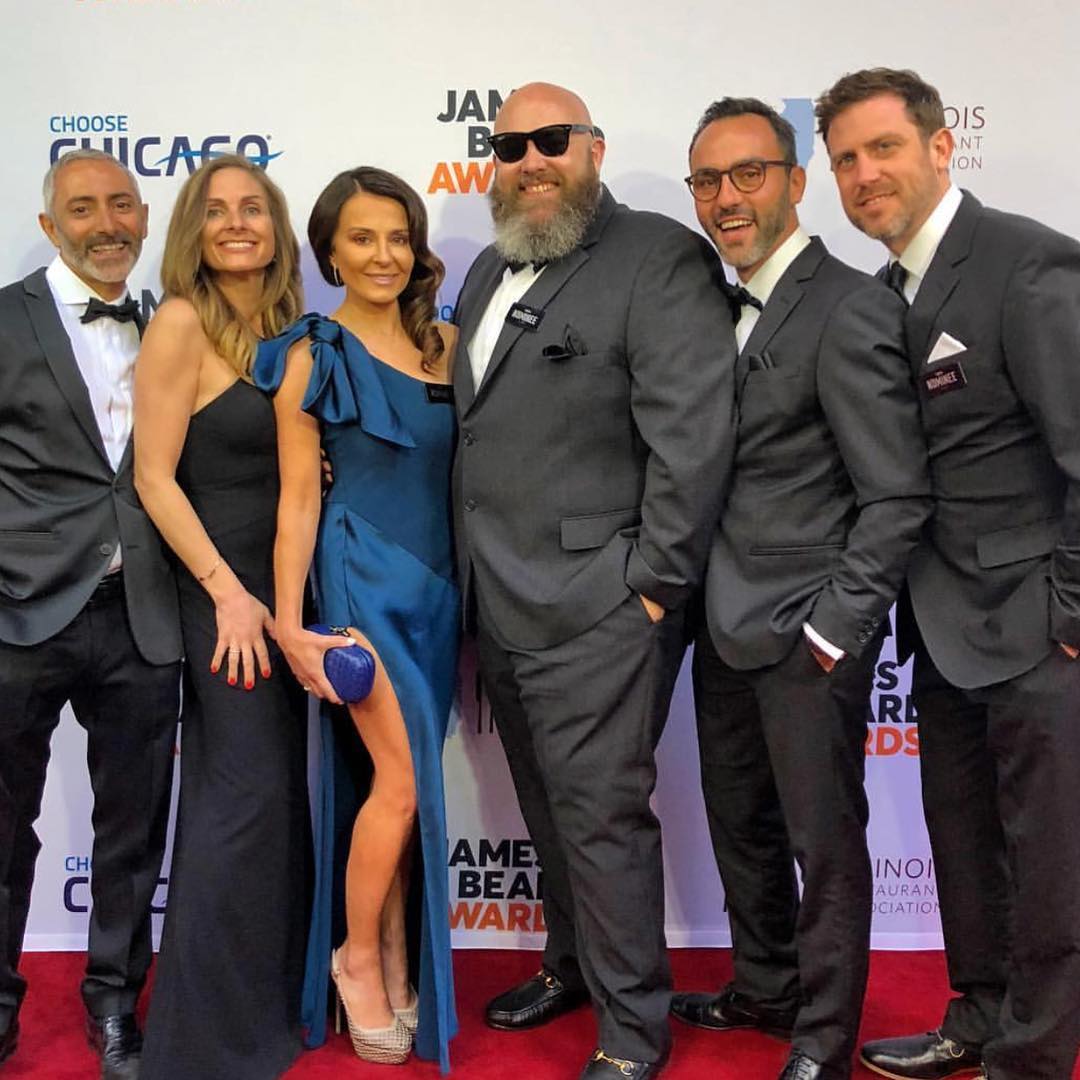 Although we did not take the James Beard Award home, we were one of five finalists for best new restaurant in America—we'll take that. All the leadership team came to Chicago, it was a black-tie event, so we made it a real celebration. I'm standing facing our Felix chef Evan Funke. A restaurant in Chicago? Not now. We're currently focusing on New York City and opening a Felix in Toronto
Building a Community
---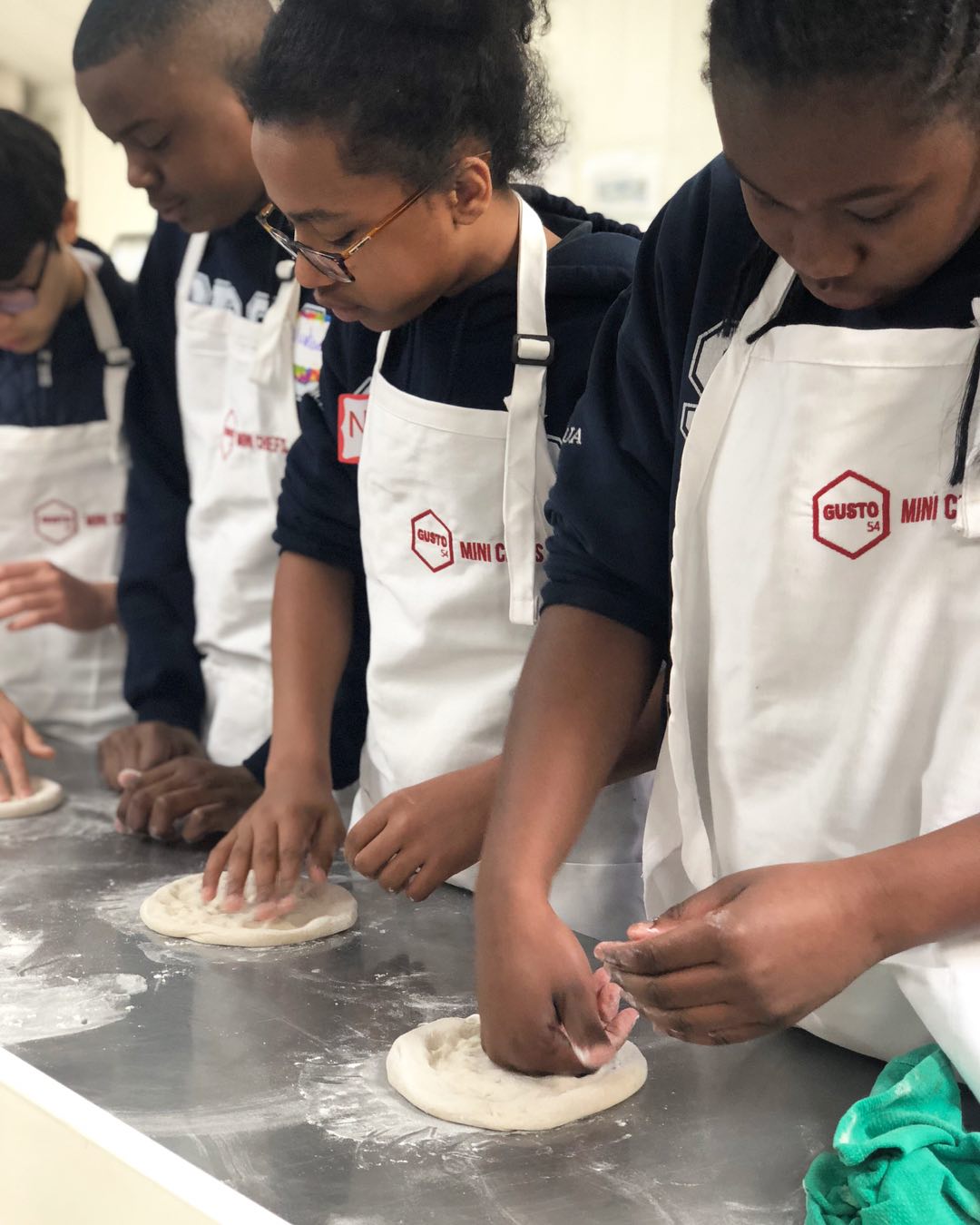 As part of Gusto Gives Back, one of our programs is Mini Chef. We work with different schools twice a year to bring children to our commissary and catering kitchen for a few weeks. We educate on nutrition and give cooking classes.