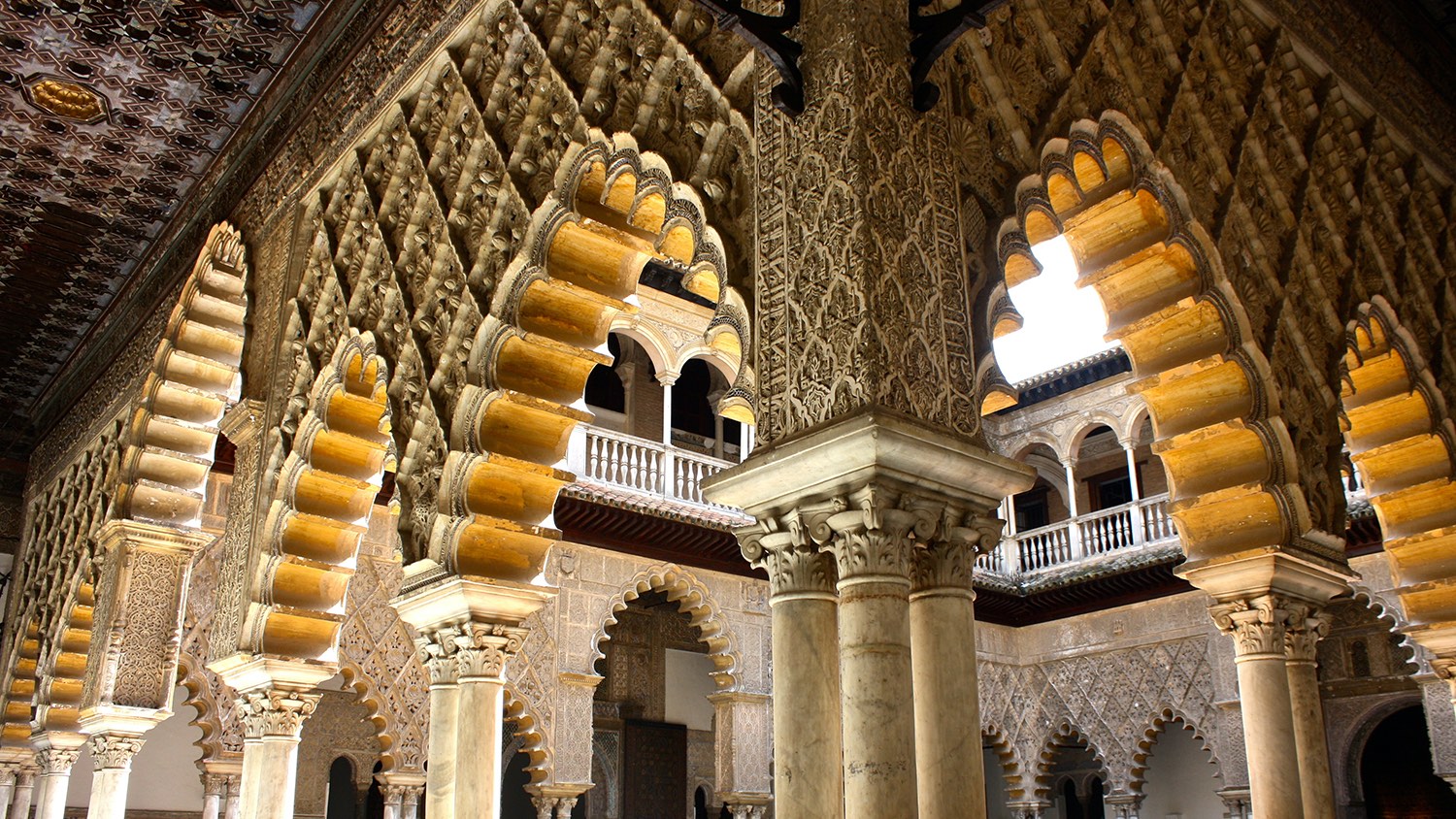 The city that brought you tapas and flamenco has other passions in store for visitors, Jared Mitchell reports from the heart of Andalusia
Throughout Seville, the capital of Spain's Andalucía region, national flags hang from the balconies of apartment buildings—hundreds, perhaps thousands of them—a reminder of fierce local devotion to Spain, but also a rejoinder to the fissiparous region of Catalonia and its separatist movement. I'm travelling about town with my Spanish friend, Gaby, and she departs from usual tourism diplomacy to fire some passionate words. "I have very strong opinions on this," she says, as she lays into the would-be breakaway region to the northeast. "I love Spain and don't see why they should have to leave such a beautiful country." She talks at length before remembering herself and calmly reverting to an enumeration of local sights. 
View this post on Instagram
Seville is a place that fosters such passionate love of land and heritage. And yet the city dozed for many decades in the 20th century during which it suffered economic neglect, its rich history of global trade during the Age of Exploration a distant memory. In the 1990s things turned around, with new infrastructure investment and a world's fair. Seville once again found its passion. Today, savvy tourists skirt the crowds in Barcelona for Seville's under-reported plazas, alleys and alcoves. It never feels full-to-bursting and even its single air terminal feels relaxed, even during busy times.   
Take a look at the "Mushroom," a one-of-a-kind crazy revitalization of formerly rundown plaza in Seville's Plaza Encarnación. It's a vast canopy of interlocking wood that permits you to ramble up and down its futuristic rooftop walkways and enjoy views of the old city around you. There are other places, like Triana, on the other side of the Guadalquivir River, that are building new reputations for great tapas bars, clubs and big riverside restaurants that avoid the feeling of bus-tour feeding stations. Seville is not a bus-tour kind of place—the streets are far too narrow. 
Gaby tells me that the city's 2,200 years of recorded history have seen its own sovereignty shuffled variously between Romans, North African Moors, Arabs and Castilians. In violent conquest after conquest, the city overlaid the new over the old, and that layering is still visible today. The city centre wears the epochs like beguiling robes. La Giralda, the square steeple joining Seville's vast cathedral, was once the minaret on a Moorish mosque, reminding visitors of the towers one sees in nearby Morocco.  
Visible from all over town, the Catedral de Santa María de la Sede is the guiding post of a typical Seville tour. Built on the site of a mostly demolished mosque, it's held the title of the world's largest church since the 16t century, and looks more like medieval arena than a place of worship. Its murky nave gives an overall sense of the breadth and depth of the building. And like so many churches, later generations added their monuments, statuary, relics and doodads. Look for the extravagant but only putative tomb of Christopher Columbus (numerous other cities claim to hold his bones as well), guarded by figures representing some of Spain's constituent kingdoms.  
Gaby takes me through the evocative and graceful palace and gardens known as the nearby Réal Alcázar, which is similarly layered with history. Once the court of the 11t-century Arabic Abbasid dynasty, it was enlarged to house a vast harem of 800 women and a garden where the skulls of enemies served as flower pots. Today it is one of the locations used for making the hit TV series Game of Thrones¸ posing as the water gardens of Dorne. 
View this post on Instagram
Seville's fieriness extends to its climate. Summer is an inferno of 35C temperatures, making the city the hottest in Europe. It helps to visit, as I did, in November, when the temperatures are in the low 20s during the days and cooler in the evenings when Sevillanos don jackets to promenade the old city's stately pedestrianized Avenida de la Constitución. On the street, the city's famous oranges hang voluptuously from the trees, although no one eats them, for they are so bitter that only the British go for them as the main ingredient in marmalade. 
Away from the monuments and boulevards, it's in the backstreets where I find Seville's calmer charms, alleys barely wide enough for compact cars to pass through. The streets snake and split in a medieval chaos of intimacies. I take an apartment in a small hotel in the labyrinthine Argote de Molina, one of the many cramped stems radiating out from the Seville Cathedral. It's a quiet refuge from a sudden influx of British soccer fans who have come to cheer Liverpool's team on in its battle against Sevilla FC. Rather than succumbing to the usual fisticuffs, however, the opponents gather in the Plaza de San Francisco to see who can kick soccer balls the highest, an outbreak of gentle boyishness.   
Argote de Molina eventually wends its way north toward the downmarket Barrio Macarena, wherein a church hosts the bejewelled Virgin of Macarena, a holy sculpture put on parade during Semana Santa to a near-delirious reception from the faithful. Sevillanos' religious fervour morphs into sporting mania during the Feria de Abril when the bullfighting season begins. Whether you approve of the sport or not, Spaniards flock to the riverside Plaza de Toros de la Maestranza daily to pay homage to bullfighting's greatest venue.  
There, I find numerous statues of real-life bullfighters immortalized in bronze. But my attention is drawn to a statue of a woman, almost obscured beneath trees and across a six-lane arterial from the bullring. It is Carmen, Bizet's flamboyant temptress. In his opera, a soldier is beguiled but later betrayed by Carmen, and he kills her in a jealous rage. Today, her effigy stands opposite the bullring, glaring at the stadium with contemptuous defiance, ultimately consumed by the passionate hearts of Seville.  
SEVILLE ESSENTIALS
STAY
---
Seville is not a city of towering hotels. Indeed the very best places tend to be on the small, intimate side. Hotel Palacio de Villapanes in Calle Santiago is decorated in traditional Andalucían style and built around a collegial courtyard.  It's also within easy walking distance of the railway station to the east, making for easy for day trips around the region. palaciovillapanes.com
View this post on Instagram
TASTE
---
The Abades Triana restaurant, in the up-and-coming Triana district, offers superb riverside views. Seafood is their strong suit and, much like the view of Torre del Oro monument across the Guadalquivir River, the presentation is to marvel at. abadestriana.com
View this post on Instagram
DRINK
---
Avoid the bar in the undeservedly snooty Hotel Alfonso XIII and repair to the fabulous roof bar at the Hotel Inglaterra in Plaza Nuevo. Go at sunset and savour the floodlights coming on at cathedral. hotelinglaterra.es
View this post on Instagram