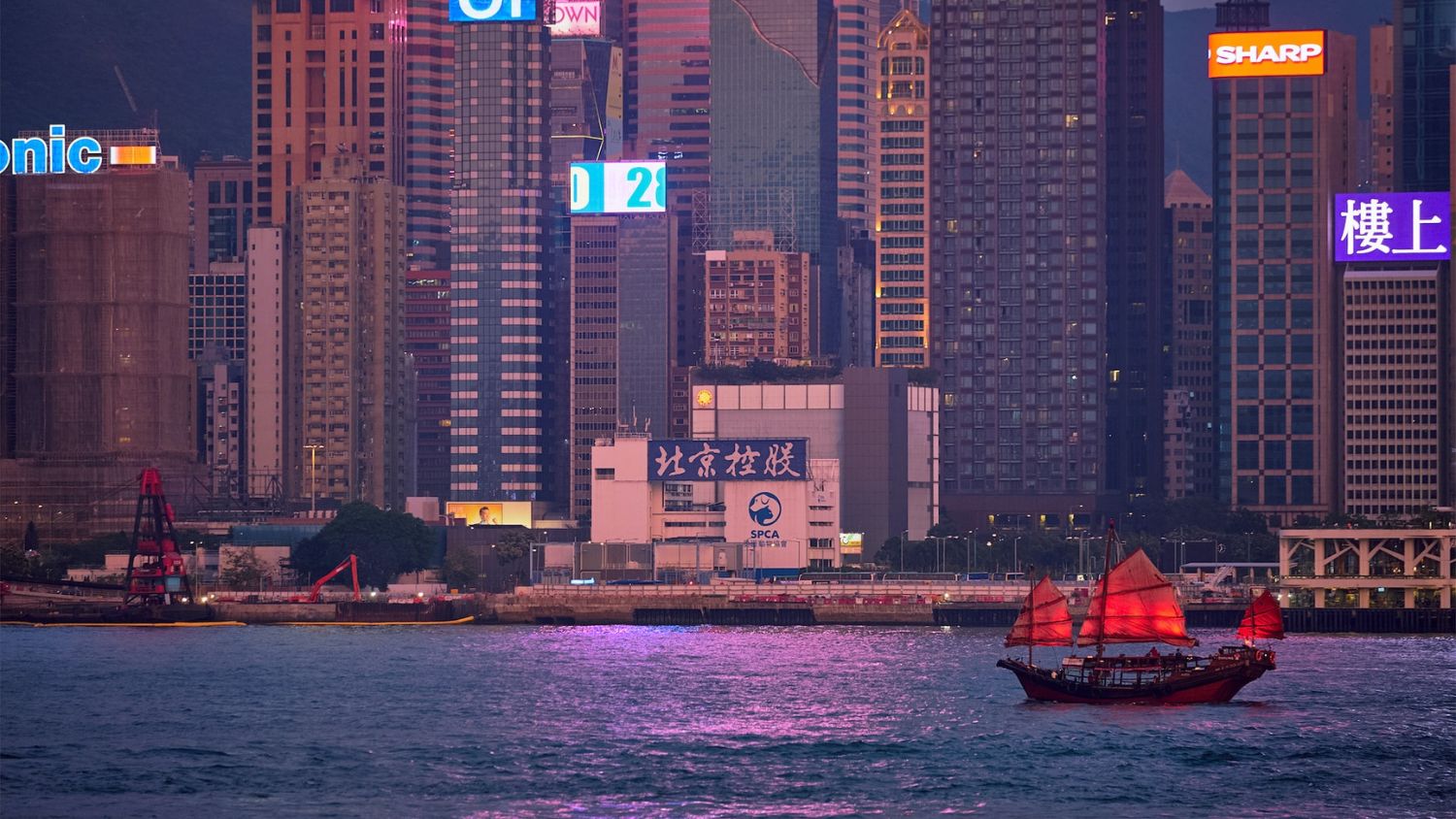 We explore the famed harbour town from city to beach
One of the things that keeps me coming back to Hong Kong is the number of worlds stretched out right in front of you. You can take in a show at the new M+ Museum in bustling West Kowloon. Less than an hour later you can be admiring a temple decorated in shades of fiery red and gold alongside a beautiful beach on Peng Chau Island. Here we explore the famed harbour town from city to beach.
WEST KOWLOON CULTURAL DISTRICT (WKCD) 
This is the newest area of Hong Kong, built on reclaimed land in storied Victoria Harbour over the past few years. The district is believed to be one of the largest public projects in the world, with 17 cultural venues and a central park. It's also home to new, world-class museums, the Hong Kong Palace Museum and the M+. The latter is said to be Asia's first global museum of contemporary visual culture. The Hong Kong Palace Museum will focus on Chinese art and culture and is slated to open mid-2022. The WKCD also includes one of the world's most strikingly modern designs in the Xiqu Centre, which stages Chinese opera performances. The building features a tall, wavy, metallic exterior with thousands of aluminum ribs.  
You enter and find yourself under waves of brilliant white, thin panels and a giant, red and white coloured light fixture that's meant to mimic a grand chandelier. It's truly one of the most spectacular bits of architecture you'll ever see. The WKCD has quickly become the cultural and artistic centre of Hong Kong, a place enjoyed by locals and visitors alike. Not only is the district a hip and happening region of its own, but the views of central Hong Kong and the peaks of Hong Kong Island are astonishing. You'll catch amazing sunsets from the west side of the district. Designers here have created plenty of open space, with wide expanses of deep green lawn, folding wooden chairs to relax on, as well as palm trees and deciduous trees. It's less than one kilometre from the ferry dock in Tsim Sha Tsui to the WKCD. You also can take public transit to the West Kowloon station, itself an architectural masterpiece. The West Kowloon Cultural District also includes parts of two great Hong Kong neighbourhoods; Jordan and Yau Ma Tei. Jordan is home to Hong Kong's famous night market, where you can find everything from watches to antiques. There also are a plethora of casual food stalls. Yau Ma Tei is home to carefully crafted historic buildings such as the Yau Ma Tei Theatre and the Tong Lau building on Shanghai Street.   
ESSENTIALS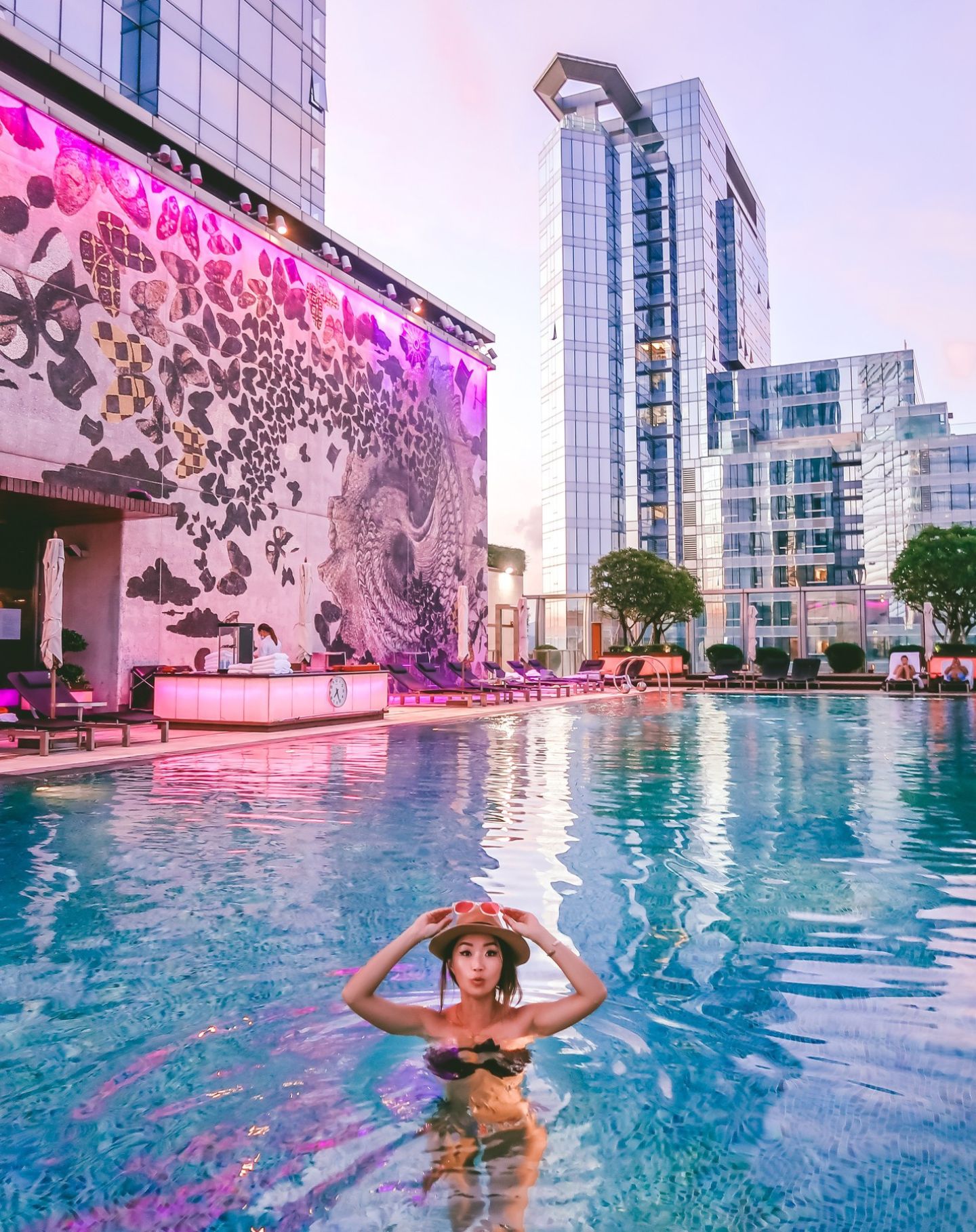 STAY: The W Hotel is a stylish, five-star property in West Kowloon. It's connected to the Elements shopping mall and has the highest outdoor swimming pool in Hong Kong. The Eaton Hong Kong is a bright, clean, convenient hotel on Nathan Road in the Jordan neighbourhood. It's rated four-stars and also is eco-certified. I had a great stay there on my last visit. 
EAT: Located on the 102nd floor at the Ritz Carlton, Tin Lung Heen serves up authentic Cantonese cuisine, including dim sum. The views of Hong Kong and Victoria Harbour are truly spectacular. 
PENG CHAU ISLAND 
This horseshoe-shaped island is a tiny little slice of old-style Hong Kong, with a pretty beach, casual seafood restaurants and fascinating temples. You know you're in a different place than Kowloon when you get off your boat and find dozens of folks scattered about on old plastic chairs, playing mah jong or other games. Some locals have donated exercise bikes, which residents and visitors can use to work off a big lunch in a shady spot overlooking the sea. There are no cars allowed on the island, so this is a wonderful spot for a getaway.  
The island was once home to buzzing factories that made porcelain and other materials. They're mostly closed now, but make excellent Instagram photo material. Explorers will find small art galleries scattered about the island, as well. Lung Mo Temple is built across the road from crescent-shaped Tung Wan Beach, which makes sense when you understand that Lung Mo is a Chinese goddess of water. Tin Hau Temple has a bronze bell that dates to the 1700s. Take the gentle hike to the top of 96-metre-high Finger Hill and enjoy the view of Ngan Chau Tsai Pavilion, an open-air affair with a graceful green roof. Try a walk down a short path to the right of the pavilion for great views of orange-hued rocks along the water. Another great Instagram spot is Tai Lei Island, a tiny drop of an island that's connected to Peng Chau by a short bridge. There's a small beach with a rock that looks like a turtle emerging from the ocean. Peng Chau's small markets teeming with locals, coffee and tea shops, and more, keep it buzzing. "Peng Chau," says Hong Kong tour guide Olivia Tang, "has many goodies packed in a small box." 
ESSENTIAL
Explore: One of the coolest places to check out on Peng Chau is the Fook Yuen Leather Factory, an historic building erected in the 1930s. Today's owners have transformed the grounds into a wildly colourful "secret garden," with odd, fascinating displays made up of old chairs, bicycles, and even a yellow submarine.