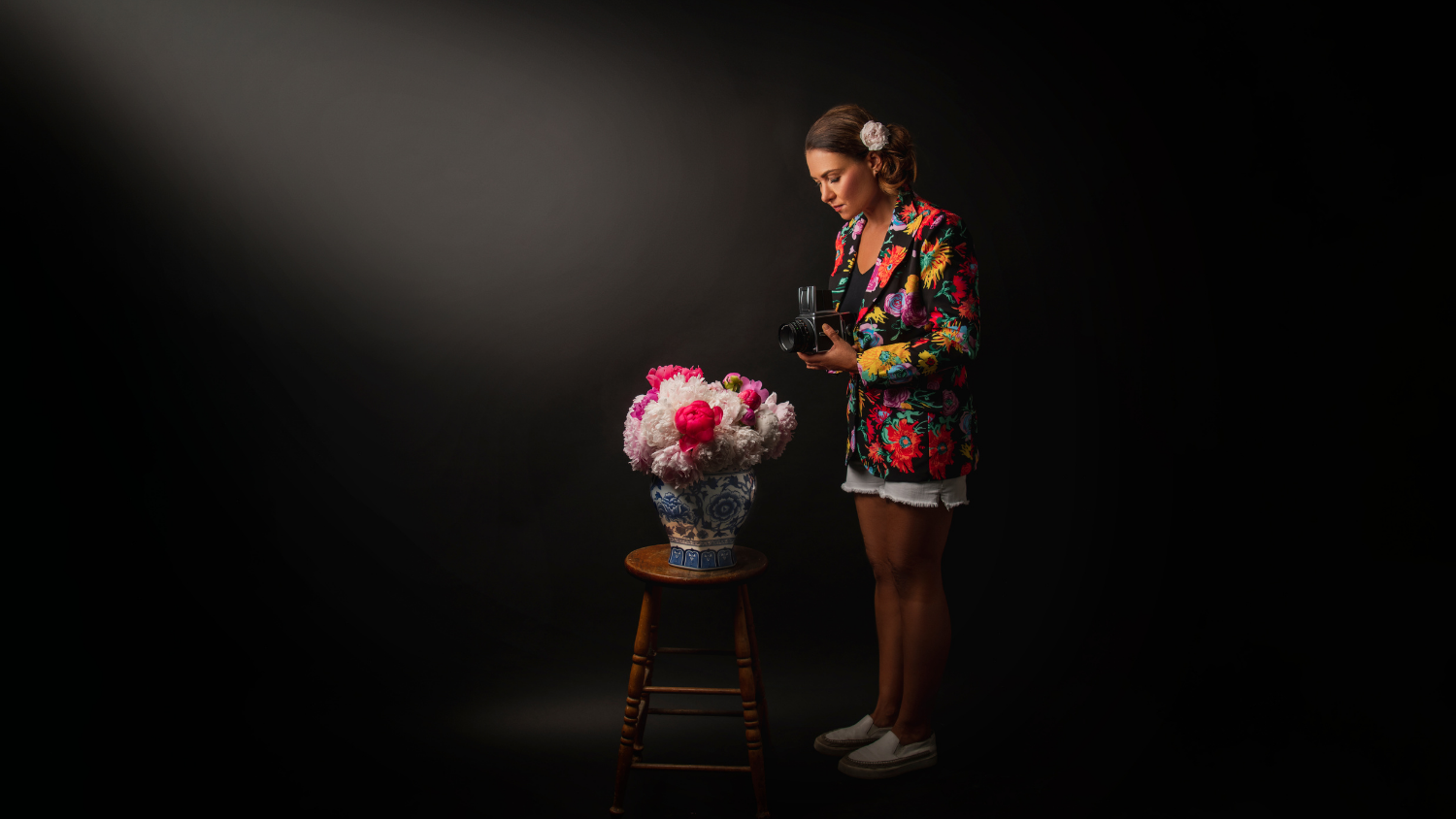 A conversation with Tamara Bahry: Photographer, Philanthropist, And Voice For Human Trafficking
As a photographer, Tamara Bahry is drawn to abstract viewpoints of life around her, presenting the ordinary—humankind, animals, water, bubbles and flowers—in extraordinary ways. Known for her ability to capture candid moments and love of expressionism through modern portraits, the Canadian artist first caught the shutterbug at an early age. Her father, also a photographer, encouraged her to explore the world around her through the lens of her first camera at the age of four.
After becoming a mother and balancing a successful career in finance, Bahry decided to go back to her creative roots by picking up the camera again full time. Since then, Bahry has won several industry awards and been featured in prestigious publications such as American Photo, House & Home, En Route, Photo Life, Cottage Life Magazine and Architectural Digest. It also allowed her to begin supporting initiatives she was most passionate about.
In addition to her role as photographer and mother, Bahry is Founding Director of HART (Human Anti-Trafficking Team) a charity devoted to helping victims of human sex trafficking and preventing future trafficking. She consistently donates her time and profits from her artwork to this and various other charities through The Bahry Foundation.
Tamara Bahry was interviewed by Tamara Moore in her Toronto studio.
How have you been handling the pandemic?
---
I took the time in lockdown provided to create a collection: a series inspired by the Great Master Dutch Painter, Rembrandt. Many of his still lifes are known for their intriguing mix of symbolic objects: snails, bugs or wilting flowers that signal the passage of time.
What has changed for you?
---
I now give myself time. Prior to lockdown I was over-committed and scheduled non-stop with my blended family of six kids. Lockdown gave me the gift of giving myself time. I will continue to honour that.
To get away from it all, I go to:
---
My studio, which is located in my backyard, and immerse myself in a project. A studio, as simple as it might look, is the ultimate happy place. That conduit that brings creativity out.
View this post on Instagram
Where is the first place you wish to travel to as soon as restrictions are lifted and why?
---
I would like to go back to Africa to photograph the great migration.
Confession time: name one thing you've taken from a hotel.
---
Plastic Moët Chandon champagne glasses from a beach club in Ibiza. They came with our champagne order, I later found more on Amazon and now I have a set.
Which is your favourite hotel?
---
The vine-covered Giraffe Manor in Kenya is the most magical place. Elegant long-legged Rothchild giraffes roam the property and stick their heads into your rooms to say hello. It is so magical having tea and watching these beautiful animals against the pink sunsets of Africa.
What's the one thing you pack for every trip?
---
What's the one essential thing for making travel more comfortable?
---
The restaurant or dish that's most delighted me is
---
Roasted whole artichokes at Colony Hotel in Palm Beach, Florida
Which travel experience most changed your worldview and why?

---
Machu Picchu was ethereal, the stillness and the beauty. The drizzle of rain and the thick fog only added to the mysticism of it all. The city of Machu Picchu was built by the Incas in the 15th century without any mortar and with precision-cut blocks at 11,152 feet above sea level, and each stone is perfectly cut to mimic the mountain behind it. (Just one reminder of how connected to nature the Incas were). Getting to experience one of the wonders of the world was amazing to see—what an empire the Incas engineered high up on hilltops in this remote region. The stars were incredibly brilliant, and I had never before seen such a vivid and dazzling Milky Way!
What's your pet travel peeve?
---
People kicking and banging my airplane seat from behind.
Who is the most interesting person you've met on your travels?
---
A healer in Nosara, Costa Rica. When I met her, I could actually see her aura. We travelled to a remote hilltop. She performed some cranial sacral work. I drifted off and when I woke up, I had a tremendous feeling of understanding and lightness.
I lost my heart …
---
In Africa. Never had I experienced so much beauty from the magical pink sunsets to the incredible wildlife. I was mesmerized by the elephants. Such intelligent and beautiful animals, the love they have for their families and respect they show to their ancestors stole my heart.
What's the most interesting thing you've ever brought home from a trip?
---
A conga from Africa. A conga is a wooden throwing club or baton bearing special symbolism and significance from the Masai Mara. A Masai warrior demonstrated the accurate precision throwing of his conga and explained how he was trained from the age of five to protect their village from predators. He gave us one to keep… here is image of my son holding it.