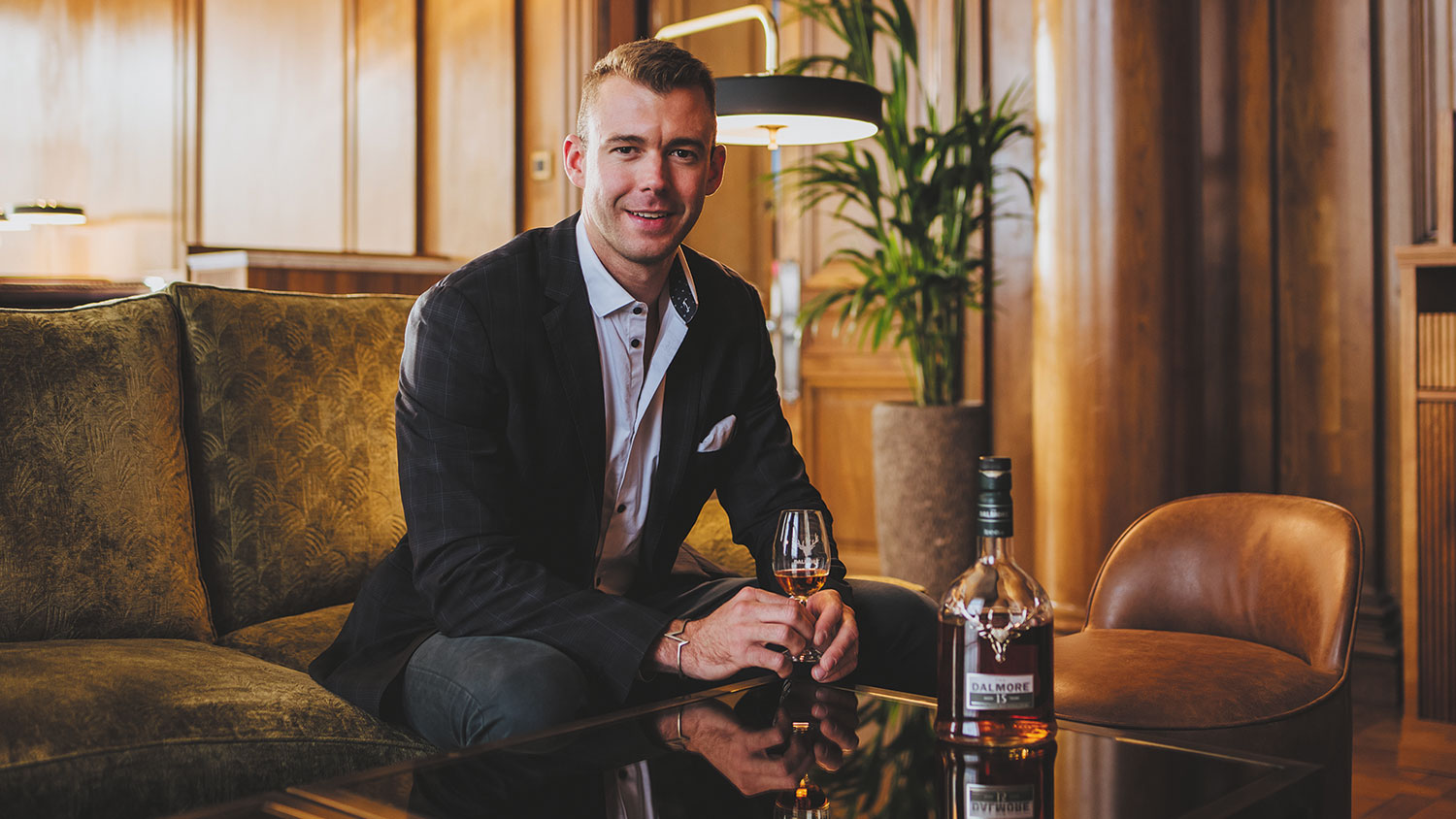 Around the world with single-malt specialist Louis-Jérôme Doise
Representing distilleries that date back to 1867 and 1810—respectively, The Dalmore and Jura—requires a very long view and at least a touch of sophistication. (Actually, as a brand, The Dalmore dates back to 1263, when Colin of Kintail, Chief of the Clan Mackenzie, was granted the right to use the 12-pointed Royal stag emblem on their coat of arms). The dapper Louis-Jérôme Doise, who joined Whyte & Mackay as the Canadian single-malt specialist and now as Business Manager for the two brands last year, certainly fits the bill. Nominated for Sales Professional of the Year at 2018's Notable Awards, the Toronto-based influencer also worked with Select Wines, Equinox gyms and Canada's Sharp magazine. 
We connected with the dapper Louis-Jérôme and here is what he had to share …
View this post on Instagram
How have you been coping during the last few months and how have you been keeping busy?
---
I struggled to accept this new reality because so much of me, my work and life revolves around people, travel and human interactions. As activities pivoted to online Zoom calls, Instagram live tastings, and virtual appointments, I adjusted to the change of pace. Our company Whyte & Mackay launched a virtual mission to raise funds for mental health charities around the world. Thus, I committed to biking 800 km over July and August and raise funds for the Canadian Mental Health Association (CMHA). When work was done, my partner Marco and I would jump on our bikes and peddle! I achieved my goal, we made it around the world two times and collectively raised approximately $140,000 Canadian dollars for various mental health charities around the world.
What is your takeaway from this pandemic experience?

---
I now realise how much I took for granted the opportunity to simply get on a plane and be with my loved ones a few hours later. Travelling will never be the same, but the emotion of travelling will be all that much stronger.
Where's the first place you want to travel to post-pandemic and why?

---
Once the international travel restrictions are lifted and the quarantine rules are relaxed, I'm getting on the first flight to Düsseldorf to visit my 92 year old Grandmother and other family in Europe. Beyond that, Marco and I are still planning on doing our annual New Year's Eve trip to Rio. Our wedding may be postponed, but not our love for that city!
Where in the world have you felt happiest?

---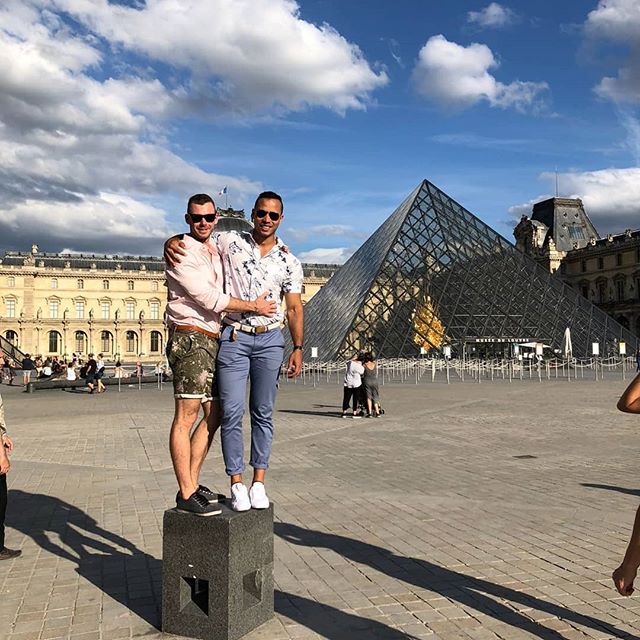 Paris! I was privileged enough to do my MBA there. All the songs and stories about being a student in Paris are true. It was a most magical time that, in part, brought me to where I am today, career-wise.
To get away from it all, I go to:
---
Düsseldorf, Germany. That's where I spent part of my childhood. Nothing has changed in my grandmother's home over the last 30 years. It's sort of like a time capsule where I can still be a worry-free kid for a couple of days.
What's the one thing you pack for every trip?
---
My wireless Beats headphones, I cannot leave without them.
What's your essential item for making travel more comfortable?

---
I'm definitely not a person that travels wearing sweatpants or hoodies. I still want to get a little dressed up while travelling. However, on night flights, I have been known to change into pyjamas after take-off, and change back into my normal clothes before landing.
What's your guilty pleasure while travelling?

---
When I board an aircraft, I order a double scotch and soda and don't connect to Wi-Fi. It's my down time, my time to reflect on what's just happened and what lays before me, to recentre and binge on a few blockbuster movies, too.
What's your pet travel peeve?

---
Where to begin? For example, when people blame everything on the gate agent, or check-in agent, when it's really not their fault. Also, the feeling of entitlement some people have when travelling in premium cabins, or complaining about having to check a bag because it's oversized for carry on.
Who is your favourite travelling companion?

---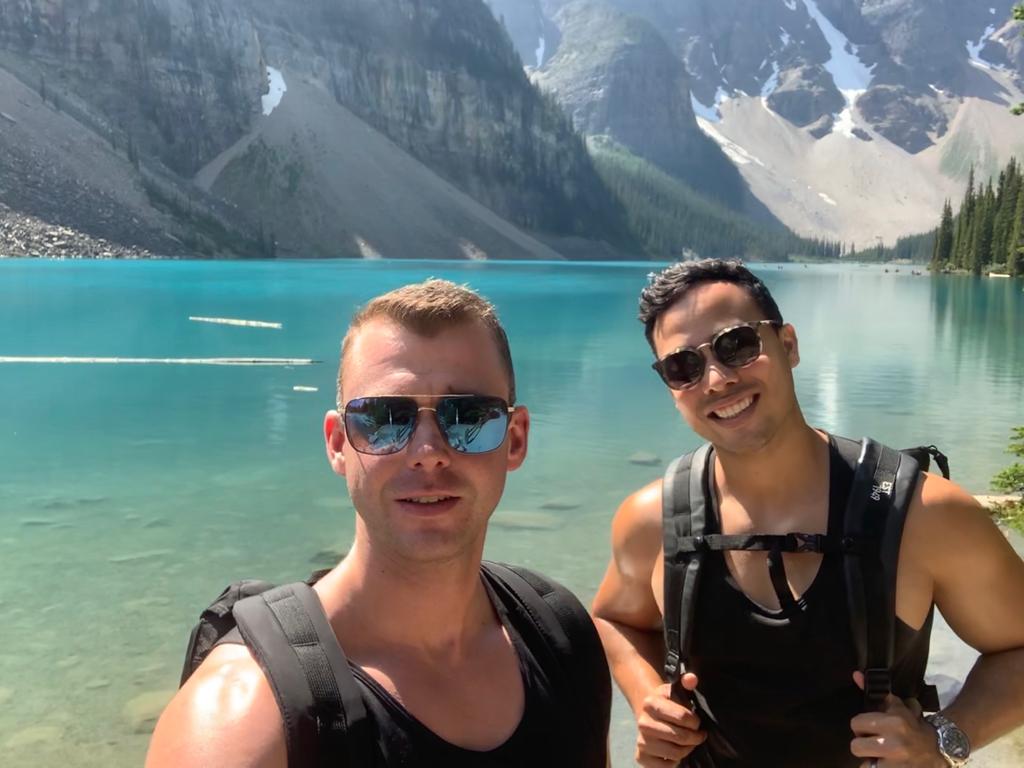 My partner, Marco-Aurélio, hands down. His all-around joy of life makes me look at things from a different perspective. I'm happy to share new experiences with someone who truly cherishes them.
Who is the most interesting person you've met on your travels?

---
There isn't one person who comes to mind. I've had the pleasure of meeting pilots, lawyers, political advisors, entrepreneurs and artists. Each has elevated my travel experience to one degree or another, with some forming lasting friendships.
I lost my heart in….

---
Rio de Janeiro. How can one not? I've always been attracted to the Latin American culture, food and lifestyle. They work to live and not live to work, and I think we can all take some inspiration from that.
What's the place you were most nervous about visiting?

---
Tanzania in December of 2016, with my mother and sister. It was not my first trip to Africa, but I did not know what to expect. I was truly blown away by the nature, getting so close to the big five, and the bustle of Dar es Salaam.
Which travel experience most changed your worldview and why?

---
The few times I've been to Cape Town in South Africa have been eye openers, specifically given the contrast and sheer proximity between the rich and the poor in one of the most beautiful cities in the world. Shanty towns sit just metres away from mega villas. Brazil recently reminded me of that divide, which is not going anywhere anytime soon. It truly reminds me of how lucky and privileged I am.
Tell us about a time when you got lost and what you learned from it.

---
After graduating from high school, I went on that stereotypical Euro-trip so many North American kids seem to take. (I was educated on Vancouver Island.) Our high-school history teacher always told us to get lost in Venice, and we did. For hours, we were just walking through the narrow streets off the beaten path. Magic.
If you could live in any other city in the world (other than your own), which one would it be and why?
---
I've had my eyes set on Lisbon for a while. Portugal has some of the best wines in the world, they don't have six months of winter, their economy is relatively stable and their food is delicious. If you're somewhat business inclined, you can make your mark.