The adopted son of Thailand, Dan B Fraser - has plenty to smile about.
Born and raised in Canada and Inspired by travels with parents, Daniel B Fraser moved to Thailand in 1995.  But this wasn't the typical expat-heads-to-Southeast Asia story. And nothing about Fraser's life has been typical since. His arrival in Bangkok came at the personal request of the Thai Royal family. They invited him to teach at the Chitralada Palace under the direction of Princess Maha Chakri Sirindhorn, the second daughter of King Bhumibol Adulyadej.
A decade later, Fraser is a bona fide Thai celebrity. He's appeared in print and television ads across Asia, starred in feature films, and became an ambassador for the Tourism Authority of Thailand. He hosted the popular TV show Long Krung on Thai PBS, and since February 2016, has hosted Long Ruk Yim, a show exploring Thailand's hidden gems.
Recognizing a need for travel experiences that go beyond the backpacking tradition the region was known for, Dan founded Smiling Albino in 1999. Originally the company showcased the beauty of Thailand and Southeast Asia and it has grown from a two-man-show into a team of bespoke travel designers that challenge the convention of what travel is. They obsess over details to custom design and deliver experiences that exceed expectations. Today, Smiling Albino curates and operates upscale adventures in Thailand, Cambodia, Vietnam, Laos, Myanmar, and Nepal.
As part of our Globetrotter series, we connected with Dan to find out how he has been handling the pandemic, the one place he will return once travel restrictions are lifted, and what he always steals from hotel rooms!
01. How have you been handling the pandemic?
---
Keeping busy. Personally – reading more, biking more of the countryside in Thailand that I never had time for before. Catching up on the long list of documentaries I haven't seen the past few years.
From a business angle, we had to reinvent ourselves and the experiences we offer like every other business out there affected by the pandemic. One example of that is our recent launch of curated, themed railway experiences in Thailand. The country has an intricate rail system, and we want to leverage the country's connectedness to sustainably transport guests, both literally and figuratively, through these experiences. We want to not only showcase Thailand's unique destinations but want to make the journey to those destinations an experience in itself. We saw an opportunity to add our detail-obsessed, custom-designed approach to Thailand train travel and completely reinvent the concept of train travel.
View this post on Instagram
02. What has changed for you?
---
The feeling of being on the hot seat is back. No time to get comfortable. Every day is make or break. Kinda feels like Day 1 again. On the business side, the biggest change has been in the size of our team. We've had to put most of our team on furlough and have had talented people leave us to pursue new careers. Our growth over the years has been strategic and to have to say goodbye to valued team members has been difficult. We've also had to shift how we operate, setting the foundation for a smaller team to still keep the business thriving while the borders remain shuttered.
03. What I have learned about the pandemic is ...
---
I spent 20 years building Smiling Albino, and to see 20 years of hard work diminish so quickly has been a tough pill to swallow. It has put life into perspective and has been a reminder to not take anything for granted. It has also brought me back to why I started Smiling Albino in the first place.
So always remember … to be bold. Nothing is guaranteed but bold actions are noticed.
04. Where is the first place you wish to to travel as soon as restrictions are lifted and why?

---
Canada – to see my amazing family!
05. To get away from it all, I go to:
---
Northern Thailand, an adventure playground with amazing biking, hiking, paddling, riverside villages, rolling hills, great food and crisp mountain air.
View this post on Instagram
06. More than ever, what responsibilities do we have as travellers?
---
Finding ways to experience and preserve the best of an area, or a community without changing it. More so than ever, we should be asking ourselves: how did our visit positively impact the people and the place?
07. Where in the world have you felt happiest?
---
The peaceful villages along the Mekong River in eastern Thailand. Slow, picturesque, locked in time, refreshing.
08. Name a place that most lived up to the hype.
---
09. Which is your favourite hotel?
---
Kamalaya Wellness Resort in Koh Samui, Thailand. More than a luxury resort, it is a sanctuary with a mission to enable guests to improve their lives via health, wellness, and education. Everyone beats the drum to this higher calling.
View this post on Instagram
10. What is one of the most persistent misconceptions about Thailand?
---
There are great multi-cultural experiences available here, not just amazing food. Thailand is the size of France, but most people only visit the same two or three places.
11. What's the one thing you pack for every trip?
---
Turmeric and fish oil. Long story.
12. Confession time: name one thing you've taken from a hotel.
---
Soap! I'm addicted to it. Can't stop. I stock up in each hotel I visit. I have an enormous collection which takes up my counter. This is ridiculous. Must stop.
13. What's your guilty pleasure while travelling?
---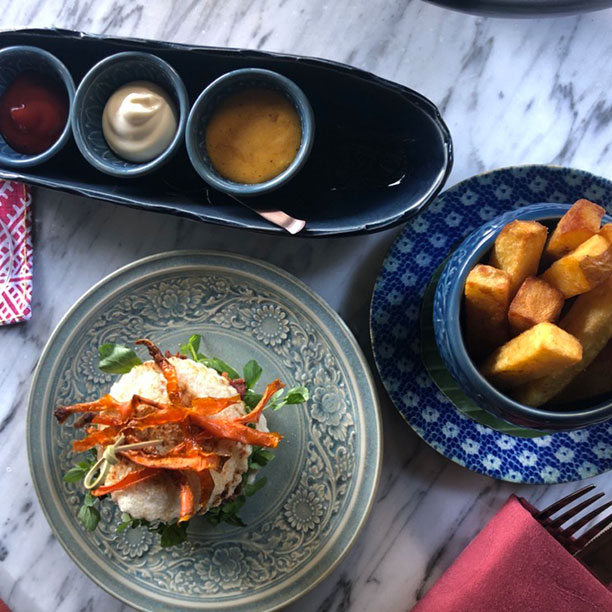 In every hotel I visit I order a club sandwich. It sounds silly but it tells you a lot about the hotel!I even wrote an article about it. Click here to read more …
14. What's your pet travel peeve?
---
Those addicted to mobile devices who completely miss the sense of place. And signs at viewpoints or landmarks set up with the "@" location which begs for IG playtime. This is a terrible indictment on humanity's core reasons for traveling.
15. What's the most interesting thing you've ever brought home from a trip?
---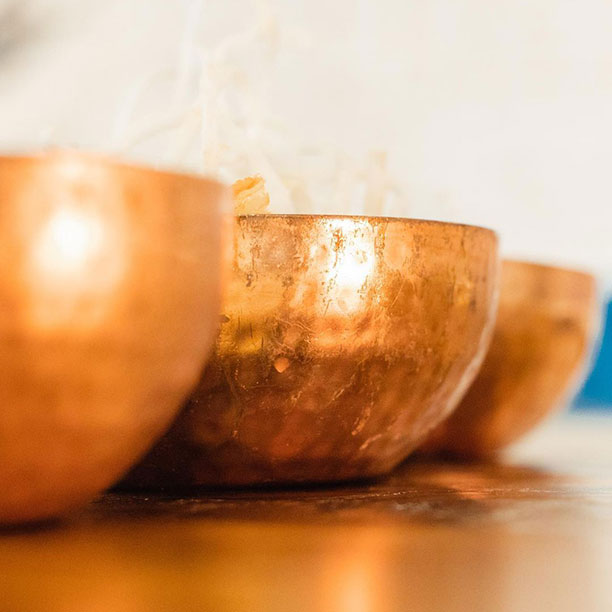 One of those little singing brass bowls from Nepal. Yeah I know, kind of a kitschy travel thing to buy but it brings an amazing sense of calm and meditative peace every time I ring it.
16. Which travel experience most changed your worldview and why?

---
Probably Cuba 1992 – a decade or two before the rest of the world came. It was so close in terms of proximity, but yet the freedoms we had growing up was something so unfamiliar to them. Never take that for granted.
17. The restaurant or dish that's most delighted me is...
---
I succumb to this every time: kua kling, which is a southern Thai dry roasted curry, usually fish, chicken or pork. The key is turmeric, lemongrass, and kaffir lime leaves. The simple combo of this one (plus my addiction to turmeric), wins me every time.
View this post on Instagram
18. Who is the most interesting person you've met on your travels?
---
Complete strangers traveling solo as these are some of the most fascinating and honest conversations I've ever had. From a restaurant bar in New York City to a train passenger in the UK, to a boat in Italy. I've met solo travelers, on my own, and been awestruck by what we've learned and shared in such a short time.
19. What would be your trip of a lifetime?​
---
Motorcycling across Russia, in the summer, perhaps with some luxury glamping, fulfilling one of my dad's dreams of the 1960s.
20. I lost my heart in …
---
Cuba in 1992! Amazing locals. Became instant friends with an entire country.
21. What piece of travel advice do you love to share?

---
My dad was one of the true 1960's intrepid backpackers who saw the planet in raw form. He told me that travel experiences really have the most lasting impact when you have someone to share it with.
View this post on Instagram