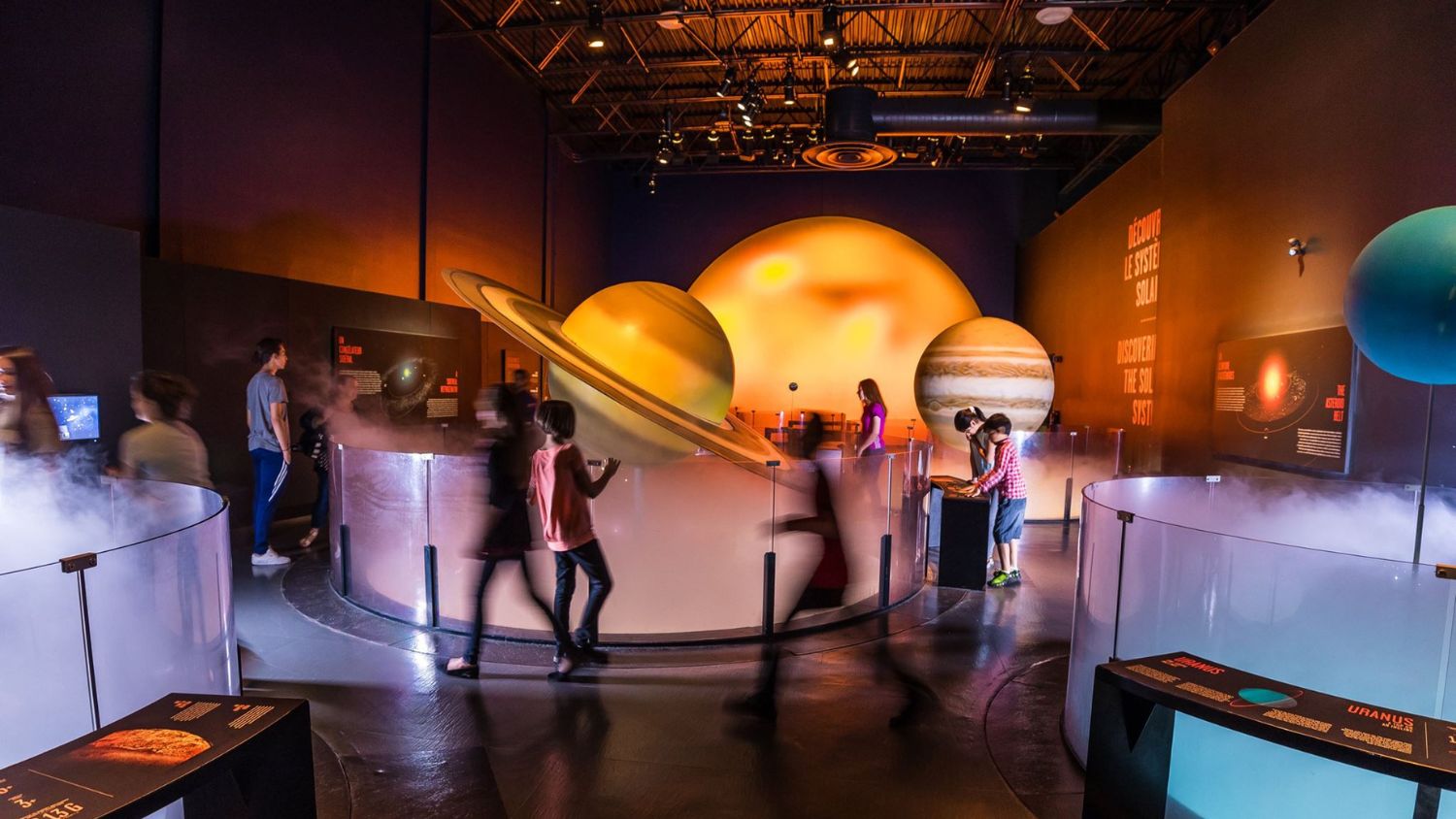 Plan a vacation that lets your young ones live out their ultimate fantasies.
"Mom, that's NOT a truck, it's a BACKHOE LOADER," my preschool son would always correct me. This "correcting mom" trend would continue as he cycled through obsessions. It wasn't just a dinosaur but a Brachiosaurus; a shooting star was, of course, a meteor travelling at a speed of 200,000 km/hr; and, from as long as I can remember, a car was never just a car but its make and model. 
"They're for my collection," my daughter would announce before stuffing her pockets with rocks almost everywhere we went. 
Psychologists call these fixations "childhood intense interests" and run the gamut from princesses and unicorns to bulldozers, rocket ships and dinosaurs. It's a common phase and one experts say should be encouraged, as it develops self confidence, better attention spans and deeper information-processing skills.
Watching our kids' eyes light up when their obsessions were tapped into has been the ultimate family vacation joy. Whatever your kid's obsession happens to be, you can almost surely plan a vacation that caters to it. Horses? A dude ranch stay. Sloths? Costa Rica. Spies? DC's International Spy Museum. Cooking? Barbie? Harry Potter? Top Gun jets? Unicorns? Dolphins? You name it, there's a vacation for it.
And who knows where these intense interests may lead? My daughter is still looking for rocks – except now she does it to earn university geology credits. 
Here, #TheBoldList of places to inspire your kids' latest infatuation or even spark a new one.

Obsession:
Dinosaurs
Where to go:
Drumheller and Dinosaur Provincial Park, Alberta
Drumheller, a former coal-mining town about 135 km northeast of Calgary, has replicas of prehistoric creatures on every street corner with the pièce de résistance being the world's largest T-Rex. At 26 metres, it's four times the size of the real thing and towers above the town, guarding it with its fierce teeth. Kids can climb up the stairs into the colossal beast's jaw to get a dinosaur-eye view of the dramatic landscape, where dinosaurs roamed 70 million years ago.
The Royal Tyrrell Museum, just outside Drumheller, is Canada's largest institution dedicated entirely to palaeontology and a world-renowned research facility. The most impressive displays are the skeletons of the large, fierce carnivores, including Albertosaurus, which, though smaller than T-Rex, was every bit as ruthless. Discoveries continue outside the museum on the Dinosite Tour, where kids can hunt for real prehistoric fossil specimens.
About 100 km away is Dinosaur Provincial Park, a place so rich in fossils, our guide told us, "You literally can't take a step without stepping on a bone." Museums all over the world exhibit skeletons found here, and the large bones look like they should be in a museum instead of sticking casually out of the arid ground.
Little dinophiles will also be impressed by the Dinosaur National Monument, a 200,000-acre protected desert that borders Utah and Colorado. A "wall of bones" showcases more than 1,500 encrusted dinosaur fossils. Museums with impressive dinosaur exhibits include the Royal Ontario Museum in Toronto, the Field Museum in Chicago and the Museum of Natural History in Washington, D.C. 
Obsession:
Space
Where to go:
NASA Space Center, Houston, TX
Space Center Houston is the official visitor center of the NASA Johnson Space Center and where the announcement that Canadian astronaut, Jeremy Hansen, will be going to the moon. Artemis 2 will be the first crewed spacecraft to travel to the moon since the Apollo 17 in 1972, which is surely exciting news for any wannabe young astronaut. 
The exhibits here are the real deal, so kids can actually touch a piece of moon rock, explore a shuttle-carrying 474 aircraft and view the Missions Operation Control Room 2, where ground control planned and executed the Apollo missions.
For an extra-special treat, families can breakfast with an astronaut or sign up for a behind-the-scenes VIP experience. 
The Kennedy Space Center, an hour away from Orlando, is another favourite for space-obsessed kids, especially if you plan your family's visit to coincide with a rocket launch.
Closer to home: Bring your little astrophile to the Laval Cosmodome (just north of Montreal), where they can hang with one hand on an anti-gravity wall, take giant leaps on the one-sixth gravity chair that simulates walking on the moon, rotate in cylinders designed to learn how to move inside a shuttle and participate in a virtual mission. 
Obsession
: Cars
Where to go:
Charlotte, NC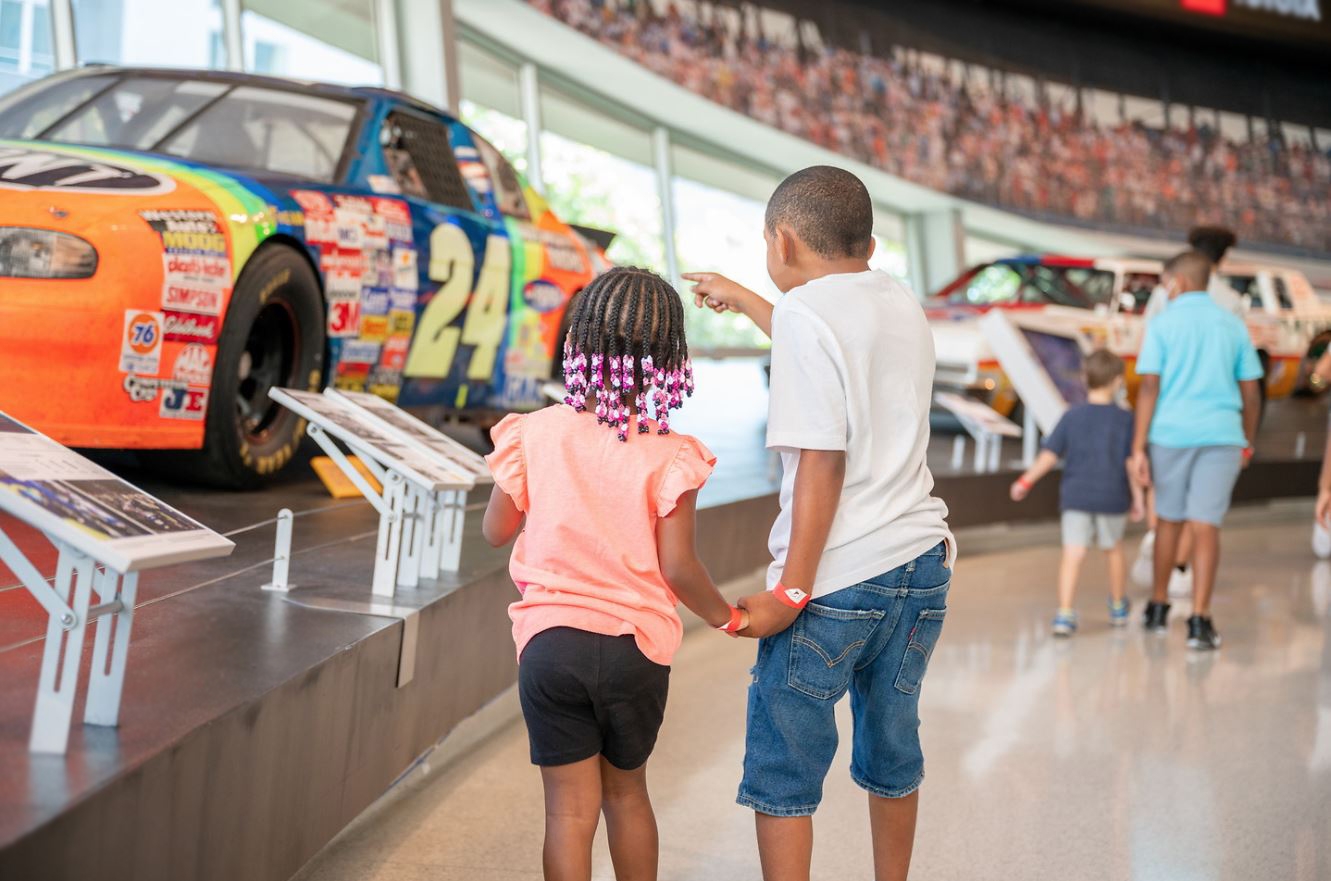 Cars are the number one "intense interest" of kids and one many never outgrow. Charlotte is the heart of NASCAR racing and home to the NASCAR Hall of Fame. At the 86,500-square-foot entertainment complex and museum, kids can live the racing dream with interactive exhibits, like car race simulators and pit stop competitions. And, of course, there are the cars themselves; shiny stars of the racing circuits are displayed proudly in the "Glory Road" parade exhibit.  
Charlotte is also home to the Charlotte Motor Speedway, where you can cheer on your favourite cars and drivers or take a tour. The Feel the Thrill Speedway Tour takes families out on the track, down Pit Road and finishes with a photo opp in the Winner's Circle.
Closer to home: Bring your little motorheads to Montreal in June for the Grand Prix, Canada's only Formula One race. In July, there's the Honda Indy at Toronto's Exhibition Place with over 150,000 fans attending three days of races, displays and family-fun activities. It's the second-longest street race in the series and has cars flying along Lakeshore Boulevard at speeds commuters can only fantasize about. 
Obsession
: Mermaids
Where to go
: Crystal River, Florida
Manatees were mistaken for mermaids once upon a time, and there's something truly magical about these elephantine marine mammals that come to Florida's warm spring waters in winter months. Choose a reputable outfitter like Explorida to take your mer-child under the water to swim with these enchanting creatures. Stay at the Crystal Blue Lagoon Bed and Breakfast, a mermaid's enchanted abode with a painted mural of the ocean on the floor and rooms brimming with ocean-themed décor. 
Kids can also channel their inner Ariels in Maui on a Hawaii Mermaid Adventure with Hawaiian Paddle Sports, where they'll don a shimmery tail to swim like a mermaid, learn some of the legends and folklores surrounding these enchanting creatures and splash around in the warm Hawaiian waters.
Obsession
: Rocks
Where to go
: Bancroft, Ontario
Bancroft, Ontario, located in the Haliburton Highlands, about 2.5 hours north of Toronto, is the Mineral Capital of Canada. More than 1,600 different types of minerals have been identified, and our family scored big with finds of rose quartz, amethyst, crystals, mica and the highly-prized sodalite. Visit the Bancroft Mineral Museum, hunt for gems at the Princess Sodalite Mine Rock Shop or book a rockhounding tour with Yours Outdoors. 
Further afield: Little rockhounds will also dig Tucson, Arizona. Its yearly Gem, Mineral and Fossil Showcase draws 65,000 people to its winter events. But anytime of the year, kids can learn about the region's gems by searching for treasures at the Arizona-Sonora Desert Museum or shopping for shiny rocks and pretty things at the numerous new age and gem boutiques on 4th Avenue.