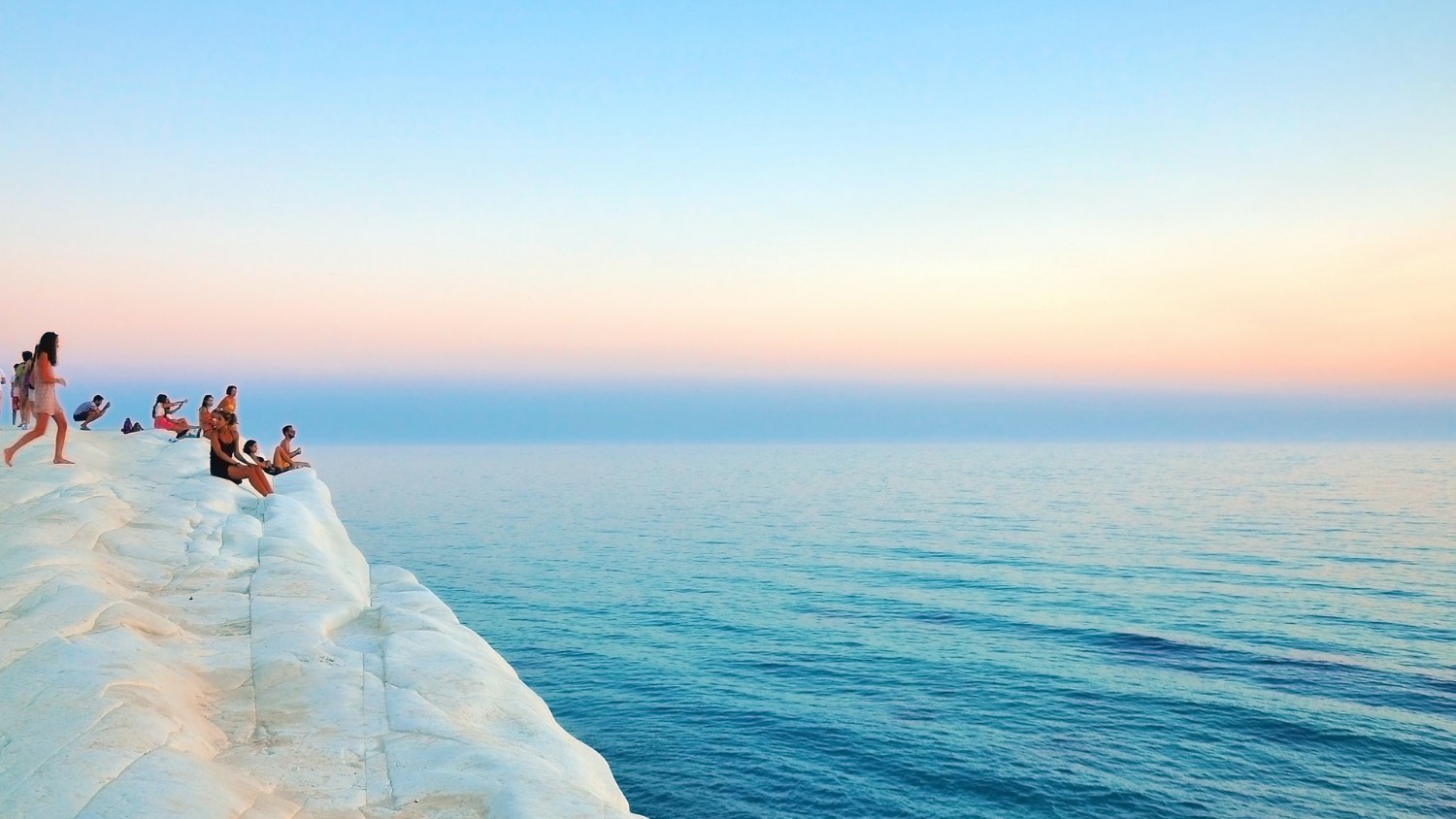 Travel can transform lives, proving that we have more in common than what we think divides us.
When I first launched BOLD Traveller a few years ago, I had no experience in the publishing or media industry. I had just left my cushy job at a top financial institution to pursue a venture I had only murkily envisioned. All I knew was that I had to follow my entrepreneurial heart and channel my passion for travel into realizing something that served Canada's most curious and intrepid. Today, BOLD Traveller is Canada's leading luxury travel publication. Though we had to overcome many challenges along the way, they pale in comparison to what the world is collectively dealing with now.
Today is a different world: vaccines and vaccine passports are the norm and we are learning how to navigate new travel protocols and constantly changing travel restrictions. It might take time, but I am confident we will continue to adjust and find the light at the end of the tunnel—just as we always have.
Throughout the pandemic, I've had the immense privilege of working remotely and the good fortune of staying healthy. Since 2020, I've been hunkered down in my small (very small) condo in downtown Toronto, flipping through old travel magazines, watching reruns of the Golden Girls or Schitt's Creek as a way to maintain some sort of normalcy.
From time to time, I would make a short trip to the Toronto Islands to read a book or stop by the old office, missing my wonderful colleagues and craving the powerful creativity that is born out of a face-to-face interaction. The kitchen chit-chats and that human bond you cannot get from a Zoom call—no matter how many a day you sit through.
I still enjoy working from the 12th floor of my office, empty as it may be. But what I love the most, regardless of the season, is the light filtering through the glass and the setting sun that reminds me that tomorrow is another day and maybe, just maybe, it will be better than the last.
We've all been deeply affected and humbled by the global pandemic in some fashion, some more acutely than others: the travel, tourism and hospitality industries have been decimated. Yet, nothing compares to the heartbreaking loss of life and long-term fallout wrought by COVID-19. The magnitude of lost jobs, shuttered restaurants and small-business closures has been sobering. We've been forced to face a specific kind of collective grief in ways new to many of us.
Yet, two years in, I still can't help but feel optimistic and hopeful about the future, heartened by the efficient rollout and widespread embrace of vaccination. With new travel protocols in place to keep us safe, I am confident and eager to start exploring the world anew. As I think about travelling again, I yearn for deeper, enriching experiences. In service of that desire, this issue showcases our first #BoldList—the places, the people and the things we're craving post-pandemic.
When the time is right, travel will bounce back with a vengeance – and it will be better than ever. Travel can be radically inclusive and celebrate all of us. Travel can strengthen the economic resilience of local communities. Travel can empower all of us to be part of the solution. Travel can transform lives, proving that we have more in common than what we think divides us.
At its best, travel gets us out of our comfort zone, gives us an opportunity to learn about different cultures, savour different foods, ride the buses, experience traditions like locals do and ultimately helps us grow as people. And this is my wish and hope as the world opens up: I want to travel more slowly, more purposefully, and more intentionally. I wish to leave a gentler footprint. I hope we emerge from this time with a renewed sense of our global interconnectedness, a recognition of our shared humanity, a dash of humbleness and an appreciation for the people that make an impact in our daily lives.
Our new issue is out. (You can download it here)
This issue represents a new beginning for our publication. We'll be making some exciting changes over the next few months. Please reach out if there is anything you would like to see from us as we evolve. Rest assured that we will remain bold at heart and as committed as ever to sparking the curiosity that inspires you to hit the road.
Most importantly, I want to dedicate this issue to all of you that work in this wonderful industry: the travel agents that organise our itineraries, the butlers that open our doors, the pilots that take us from one destination to another, to the front line workers taking care of our loved ones, to the lovely flight attendants who are there to save our lives in case of an emergency. The people that feed us and clean our rooms and the grocery store clerks who help us get food on our table.
And to you, dear reader, who continue to serve as my inspiration. From the bottom of my heart, thank you for allowing me the privilege of entering your homes.
MARLON MORENO
FOUNDER & CEO