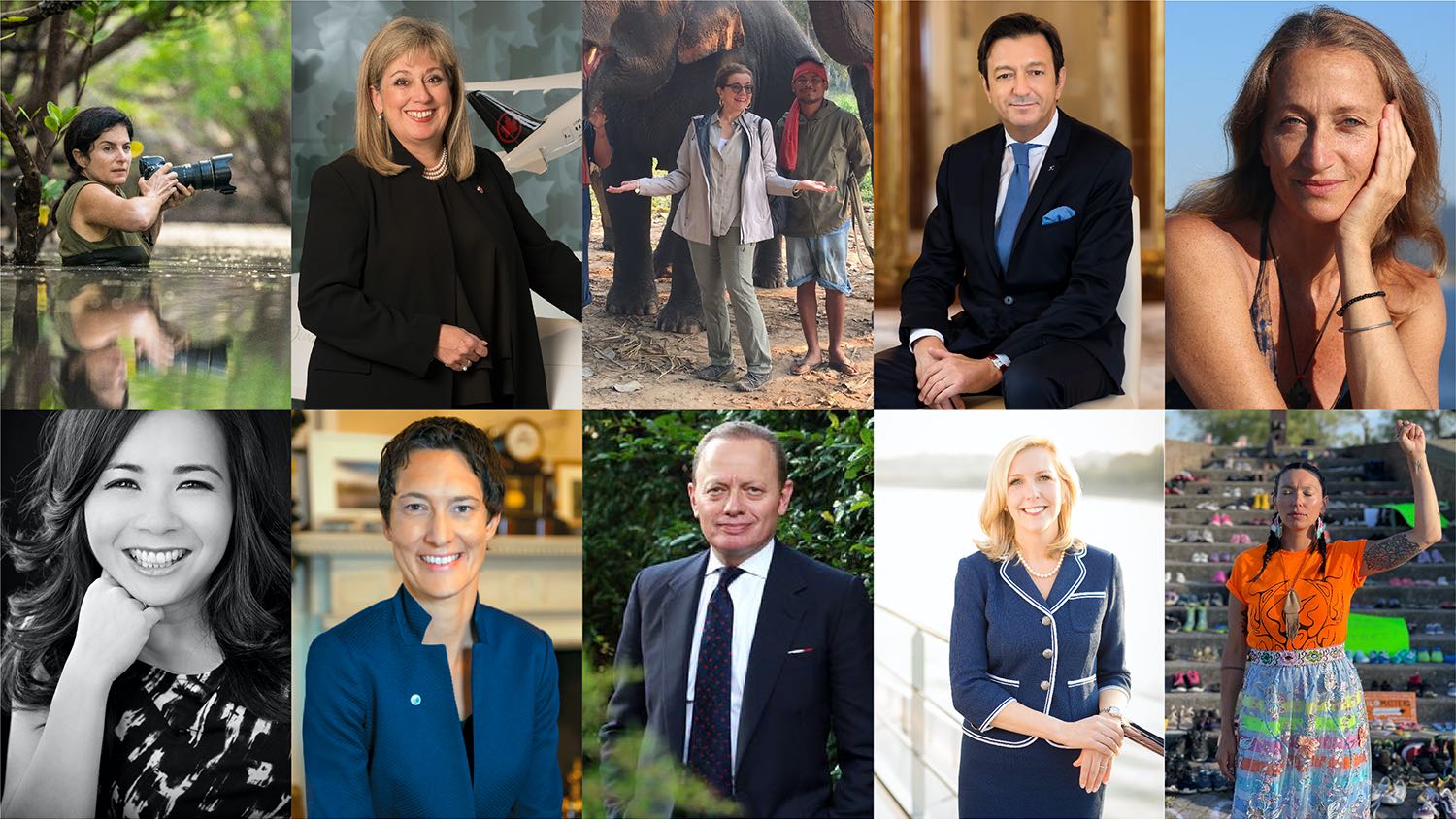 Including the post-pandemic places they most want to visit and how they plan to get there.
Yes, we live in uncertain times. But experiencing the world firsthand when it's safe to do so again will transform you — and you might even transform the world in turn. Need convincing? Read what these ten committed, globetrotters have to say about the future of travel and why you should go now, more than ever. 
1. AMI VITALE
Photographer, National Geographic Magazine and Nikon Ambassador

---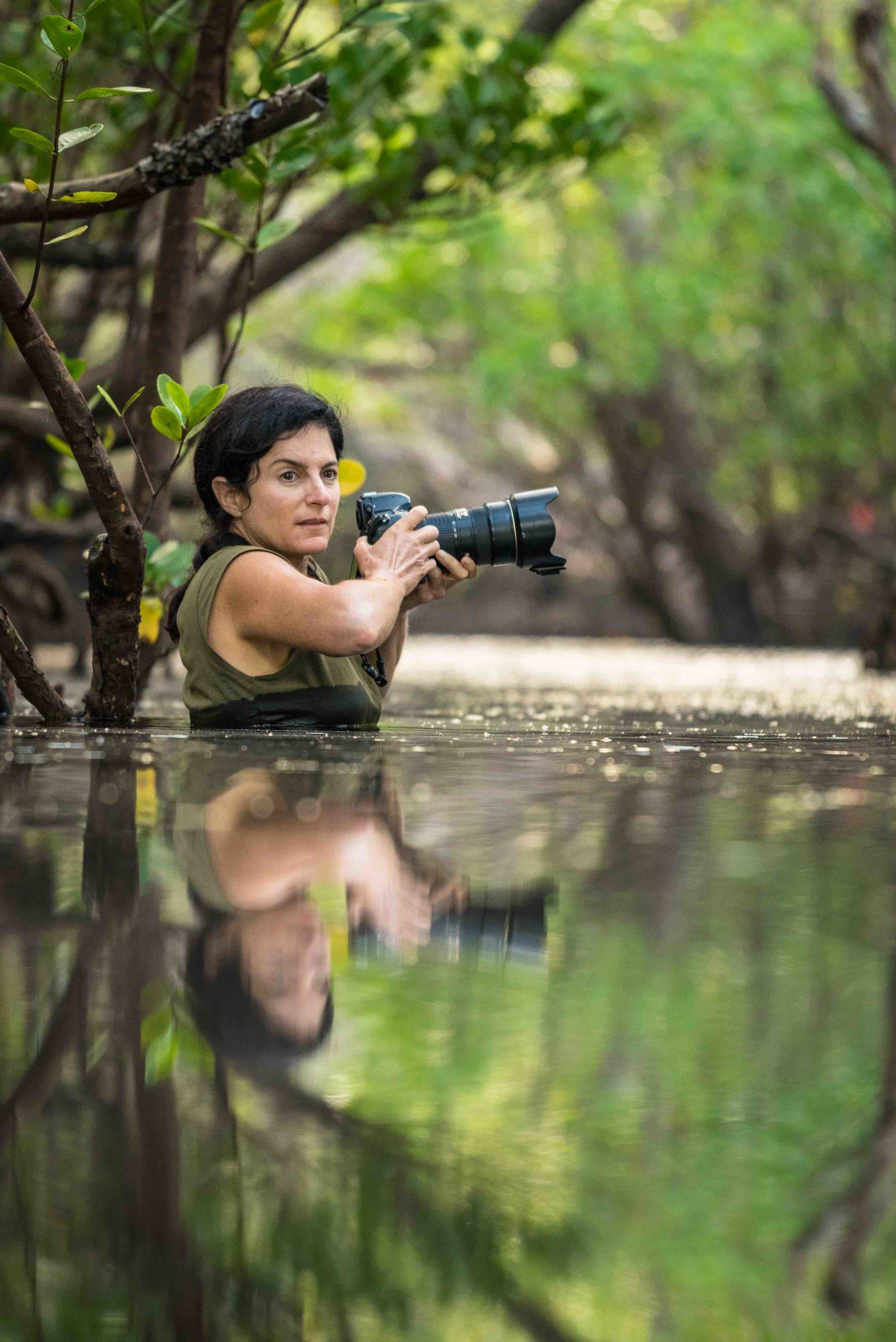 COVID-19 reminded all of us that our own health and destiny is intricately connected to the natural world. My hope for the future is that we begin to see ourselves as part of the landscape and part of nature. We have to change our consciousness to one of regeneration. Humans and wild animals face new challenges for survival because of climate change — directly harming animals, destroying the places they live, and wreaking havoc on communities. We have to figure out how to be better stewards of our lands, and to learn from those who are and have always been stewards of the land. When it comes to travel, it can make a huge impact to seek out, visit and learn from the communities that are protecting and restoring nature around them. Nature is resilient if we give it a chance and make it a priority. This is a moment to reimagine our relationship to nature and to each other. 
Travel goals: "It's time to rethink our relationship to the world. I want to learn how to be a better steward in my own backyard."
View this post on Instagram
2. BRETT TOLLMAN
CEO, The Travel Corporation

---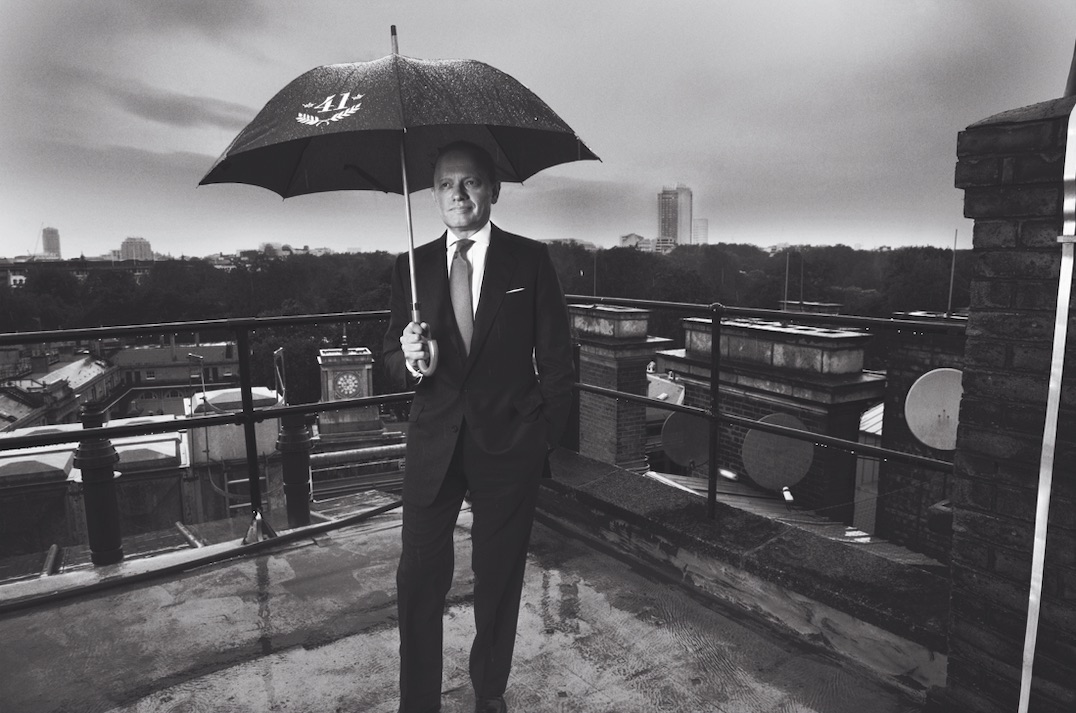 As engaged citizens of the world, we gratefully welcome the restart of travel. We also want to make a positive impact and help local communities recover and rebuild. My family and I are from South Africa, and I grew up surrounded by incredible wildlife with a heightened interest in conservation and the protection of endangered species. I recently visited the extraordinary Xigera Safari Lodge, the latest from our company Red Carnation Hotels, located in Botswana's Okavango Delta, a UNESCO World Heritage Site, to help celebrate its opening in January 2021. It is our family's love letter to the magic of the African bush. Xigera (pronounced 'kee-jera') sleeps just 24 guests with 12 suites, each handcrafted by Africa's most renowned artists. More than 80 design and artisan studios contributed to creating the biggest collection of African design worldwide. By empowering Xigera's local community with sustainability and wildlife conservation, we are able to safeguard the surrounding ecosystems and species for future generations.
Preservation project: A new partnership with Wild Entrust Africa, a Botswana-registered not-for-profit organization focusing on the management of wildlife habitats through sustainable development, education and applied science.
View this post on Instagram
3. SARAIN FOX
Canadian Anishinaabe activist, broadcaster
and filmmaker
TreadRight Foundation "People" Ambassador

---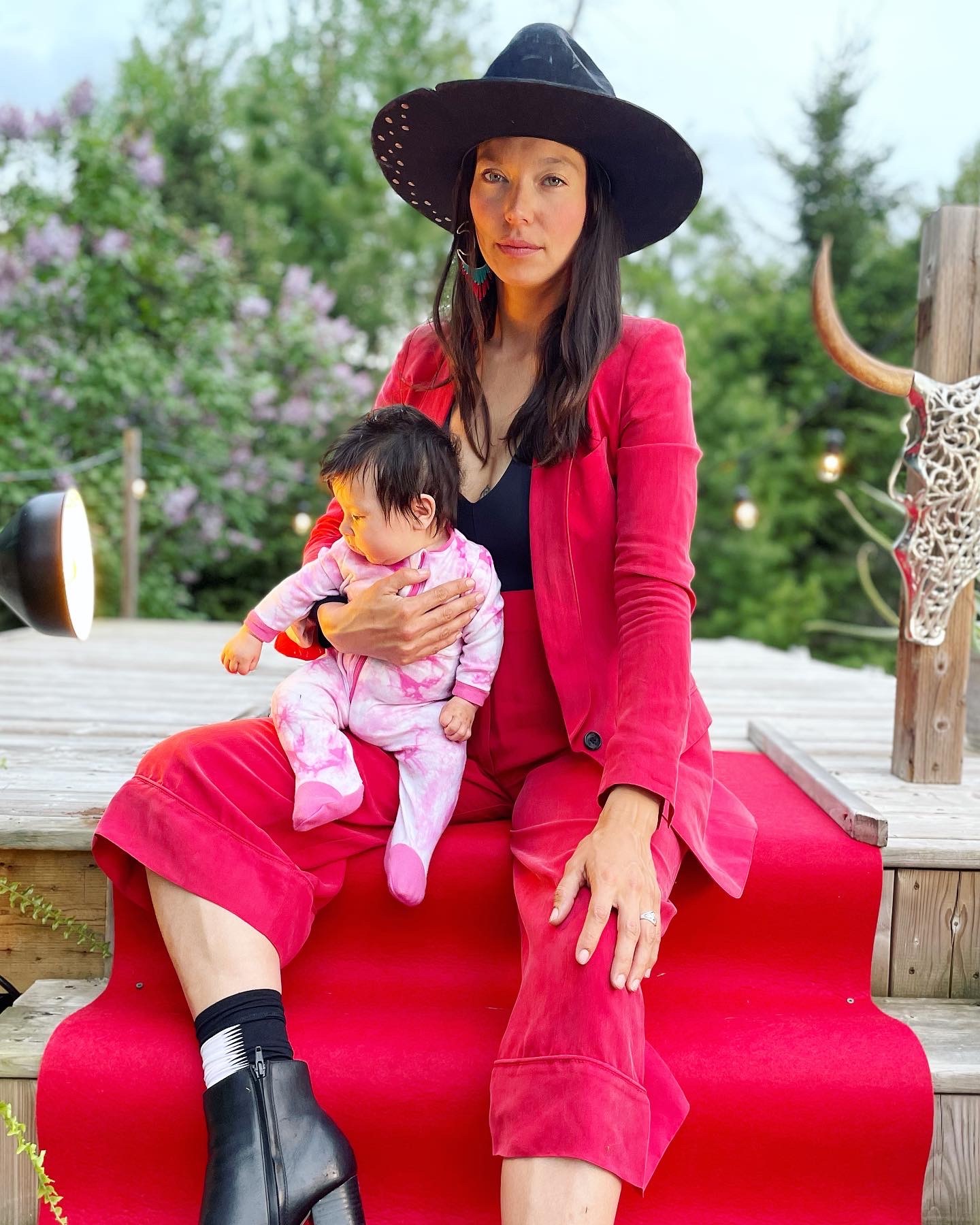 I see the return to travel as something that's going to happen gradually, and I think one of the most beautiful things is that it may happen in our own backyards first. As an Indigenous person, this is a beautiful opportunity for us to open up conversations and opportunities for dialogue and connection with our own lands, to lift up these stories and to share with our visitors our perspectives on the land and the incredible ways Indigenous people have been surviving and thriving right here in our territories for thousands of years. I think the confidence to start travelling to further destinations, to get back on airplanes and back overseas, can be built through the conversations of migration and even thinking of the original ways we travelled and interacted as Indigenous people, which was slow and steady.
Our migrations took hundreds of years and were based on ancient trade routes and following the footsteps of our ancestors so we could take care of the future. I think that's really the way we're looking towards the future of travel – making sure every step we take is taking care of those yet to come and honouring those who came before us. 
Mindful mantra: As 'People' Ambassador, it's my job to think of the people, the stories, the human aspect of travel and not just the beautiful things people come and see.
View this post on Instagram
4. PATRICIA SCHULTZ
Author of the New York Times bestseller, 1,000 Places to See Before You Die

---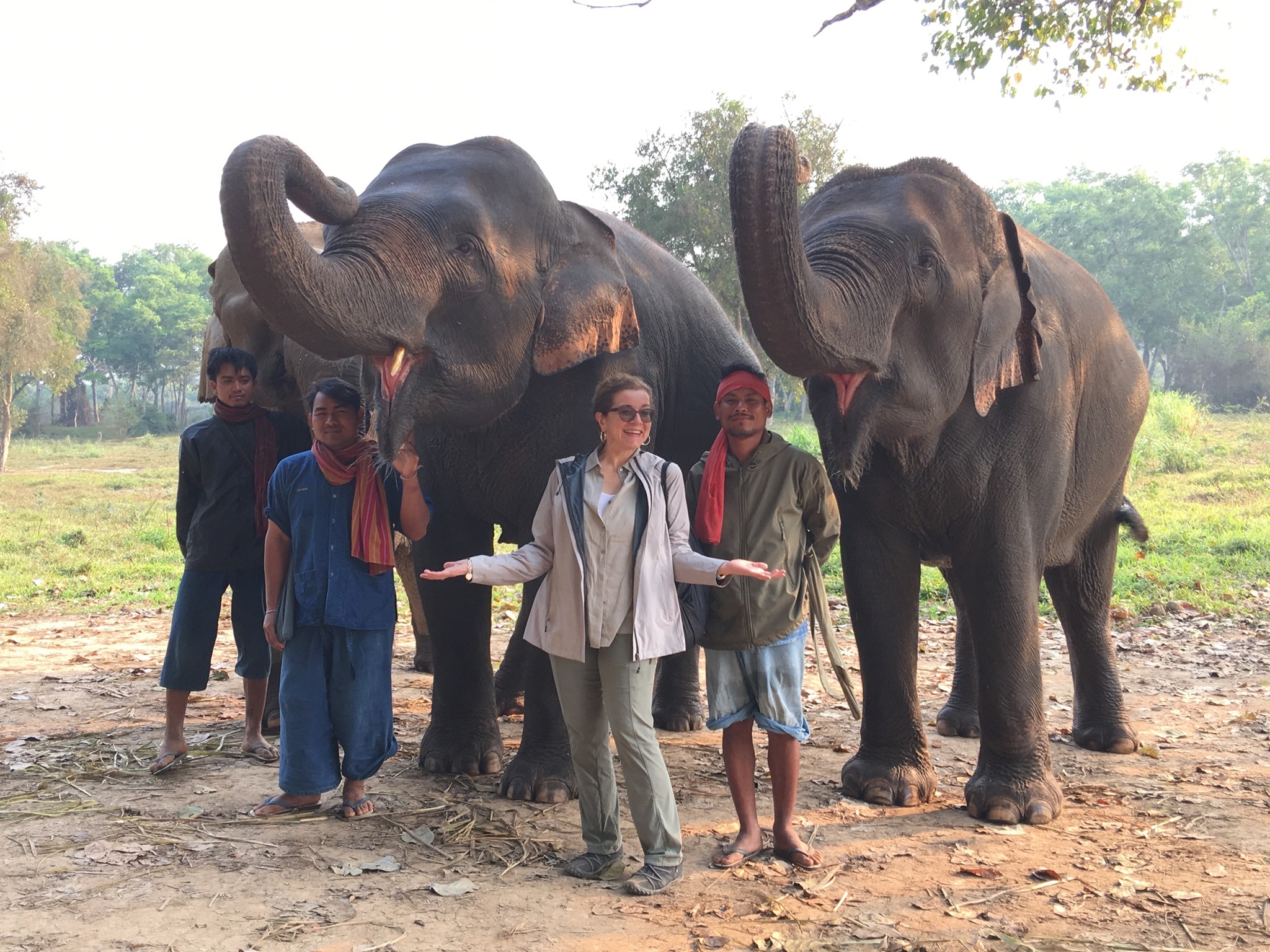 I hope the decision-makers lead with their heart and brain and not solely with the bottom line, committing to a new chapter of safe and healthy travel to places that are as diversified and novel as they are old-time perennial favourites. Creative goals and a focus on newly sustainable and inclusive ways promise quality over quantity and doing good. And I hope this also means that travellers will always continue to meet and connect with people along the way — something we have all sorely missed these last many months. We should be reminded of the importance travel guarantees in boosting our mental health and personal growth — and that travel is a privilege, a joy and an education.
View this post on Instagram
My bags are already packed for: "New Zealand has long been on my shortlist! But I love going wherever the wind blows me."
5. CÉLINE COUSTEAU
Socio-environmental advocate

---
My hope is that the return to travel is thoughtful. I hope people are thinking much more about the privilege and responsibility of travel, and the choices they make, because we have enough hindsight to understand that it matters. What's been tough is knowing the institutions on the ground that depend on the travel economy for their livelihoods and wellbeing have not been able to do so, including ecosystems and wildlife that benefit from tourism dollars. Being a humanitarian isn't a job, it's a way of life – and a responsibility that is global. My worry for the return to travel, because I can't deny there is one, is that people will go back to 'business as usual' in terms of the over-tourism and the 'me' factor that comes with travel, as opposed to thoughtfulness and giving back. Many people say they can't wait for things to get back to normal – but it shouldn't go back to before, it should go back to better. 
Words to travel by: "This problem didn't happen overnight, and you by yourself will not solve it overnight." —Beto Marubo, representative of the Union of Indigenous Peoples of the Javari Valley, in the Amazon, Brazil.
6. PATRICIA WU
Brand Director, Emerald Cruises Canada

---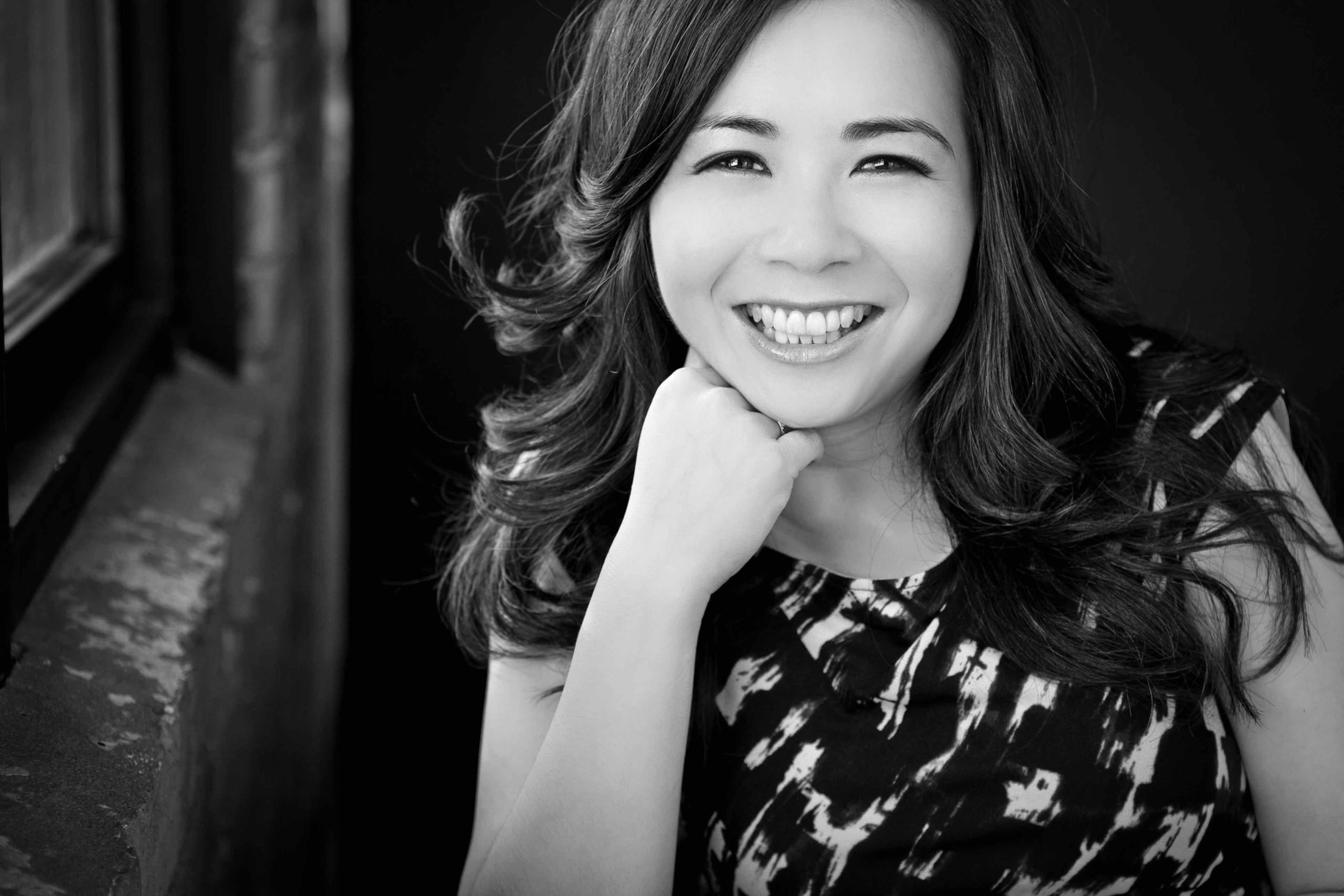 The cruise industry has always been ahead of the curve when it comes to health and safety protocols; I believe the increased focus is here to stay — and that's a good thing. As cruise lines move forward with designing new ships, I think we'll see some changes to public spaces. Things like more space per guest, perhaps an increase in outdoor spaces, and flexible design that can be adapted for things like physical distancing. I believe the trend toward small ship cruising — which was growing pre-pandemic — is  going to further accelerate. Guests are looking for safety with smaller numbers and more space per guest on board. 
Our soon to launch superyacht Emerald Azzurra will carry just 100 guests with a guest to space ratio of 53 (most ocean ships are between 30 and 40). Small ship sailing also allows for experiential travel. Unlike large ocean liners, our Star-Ships stop in small ports and guests can disembark by simply walking off the ship and enjoy exploring each port as they wish.
View this post on Instagram
Booking this: Sailing the Douro River in Portugal on Emerald's 8-day Secrets of Douro; a special sailing on July 23, 2022, features celebrity chef Michael Bonacini from TV's MasterChef Canada. 
7. ULLA HEFEL BÖHLER
CEO, Insight Vacations and Luxury Gold

---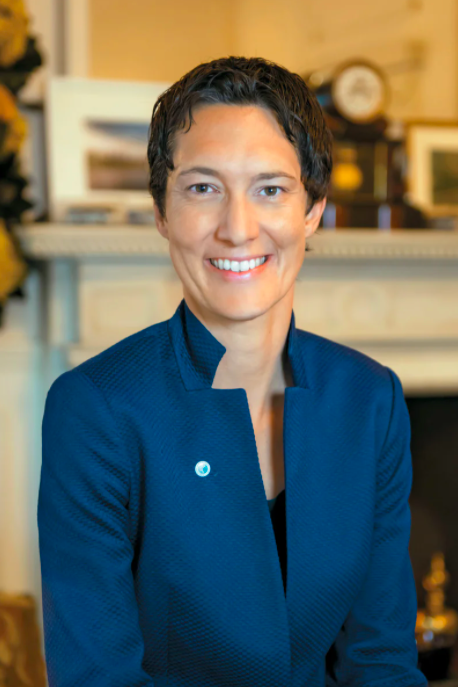 Travelling with purpose and conscious travel will play a bigger role, especially in the premium and luxury space. Our guests are seeking transformative travel experiences with tangible impacts, aligned with our ethos to "Make Travel Matter."
Our Wander Women tours, for example, introduce travellers to successful women in destinations around the world. Women that will inspire, make you laugh and uplift each other. Our aim is to celebrate women's successes in their communities, be they small or large, through shared experiences. After living in a virtual world, the importance of real world experiences to engage all the senses will be important — and destinations where travellers can explore the great outdoors and wide-open spaces.
There's also an expectation that well-being and health protocols are executed flawlessly. There's heightened importance surrounding choice and personalization, different group sizes, included experiences, and more. I'm looking forward to exploring the world again and having the opportunity to connect with like-minded travellers, new friends and local communities.

Bucket List: The Dalmatian Coast with Insight's new Wander Women Journey of Venice & the Croatian Coast.
View this post on Instagram
8. LUCIE GUILLEMETTE
Executive Vice-President and Chief Commercial Officer, Air Canada

---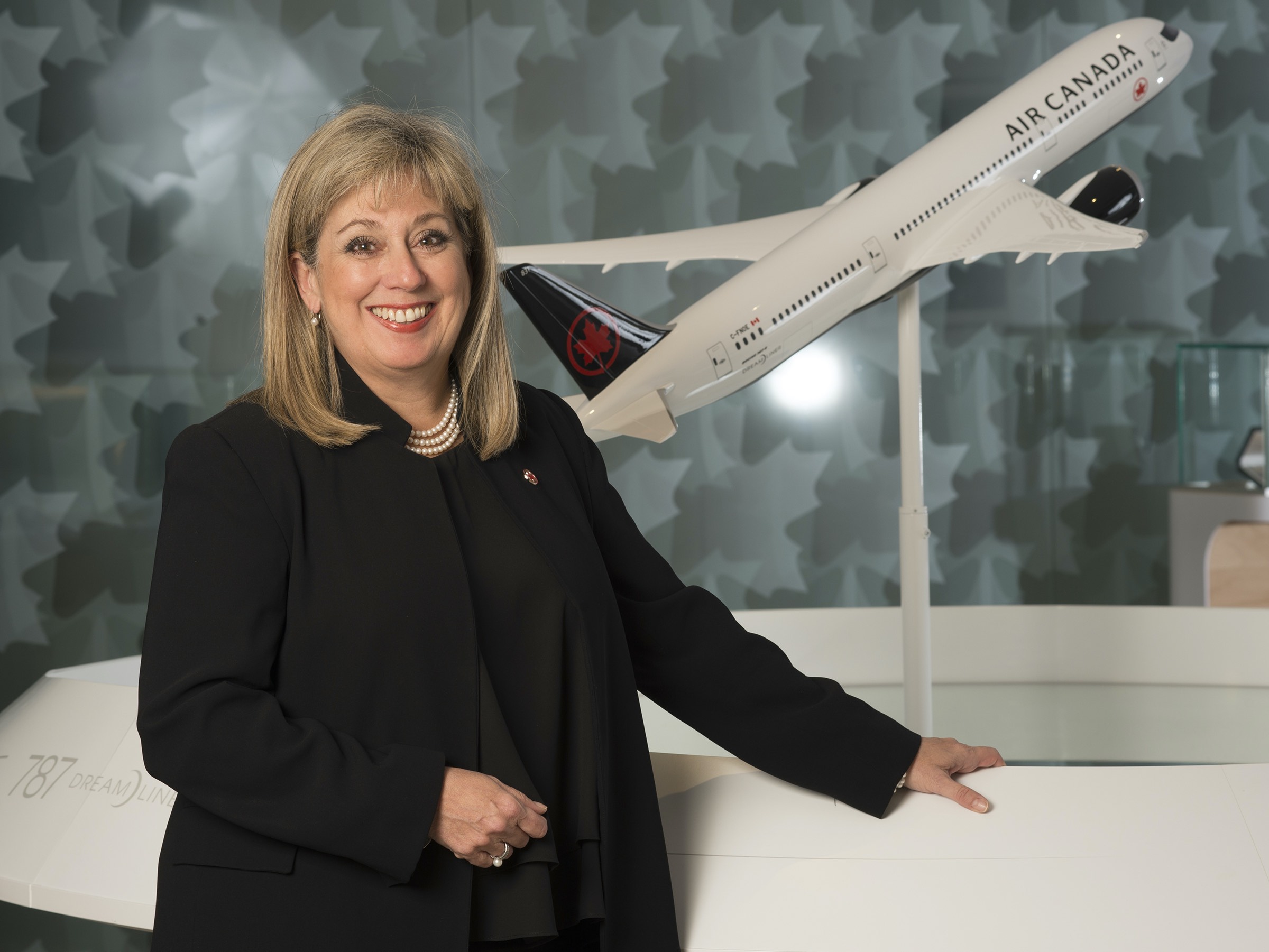 The impact of the COVID-19 pandemic has been devastating for the aviation industry. But the good news is that brighter skies are ahead of us. Vaccination roll-out is progressing, restrictions are being lifted for fully vaccinated travellers and countries are reopening. This favourable context allows us to relaunch domestic as well as international destinations. Canadians are planning their next trip and there is pent-up demand with people eager to visit family and friends. We have seen in the U.S. that travel rebounds sharply as COVID-19 recedes and restrictions are lifted, and we fully expect this can be replicated in Canada. Traditionally, the months of July and August represent the high season, but due to this year's context, some trips are being pushed to the fall. Domestic travel will recover earlier than international travel. 
Following the science: Air Canada has undertaken several medical collaborations to continue advancing biosafety, including with Cleveland Clinic Canada in Toronto, a renowned global health care leader, to provide additional science-based evidence in our ongoing COVID-19 response.
View this post on Instagram
9. ELLEN BETTRIDGE
President and CEO, Uniworld Boutique River Cruise Collection

---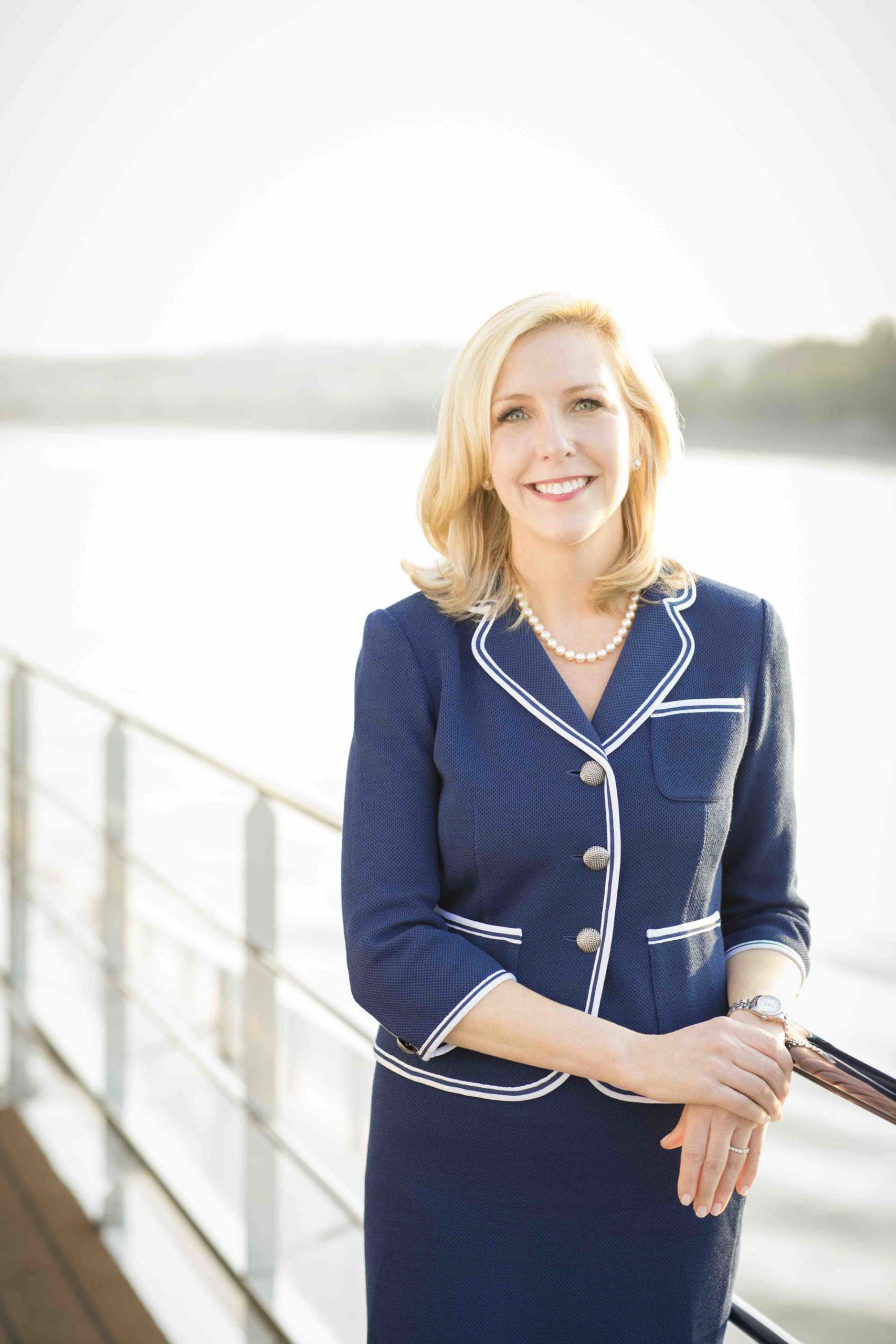 I am very excited about the next few years and fully believe, based on current booking trends, that travel will come roaring back. We have seen an increase in the number of ocean cruisers seeking out river cruises due to the size of the ships with fewer passengers and our close proximity to land while still enjoying all they love about all-inclusive luxury cruising. When the pandemic started, we carefully reviewed all of our onboard health and safety protocols to ensure we protect the well-being of our guests and crew. We have added new filtration systems in the cabins, new Hepa filter systems in the public spaces and a new onboard security system, MXP protect, which monitors guests boarding the ship and their temperature. These new protocols are permanent implementations and won't go away.  
Where to next: Venice, Italy, and the surrounding islands, onboard Uniworld's newest super ship, the S.S. La Venezia. 
View this post on Instagram
10.
XAVIER DESTRIBATS
Chief Operating Officer at The Americas at Kempinski Hotels

---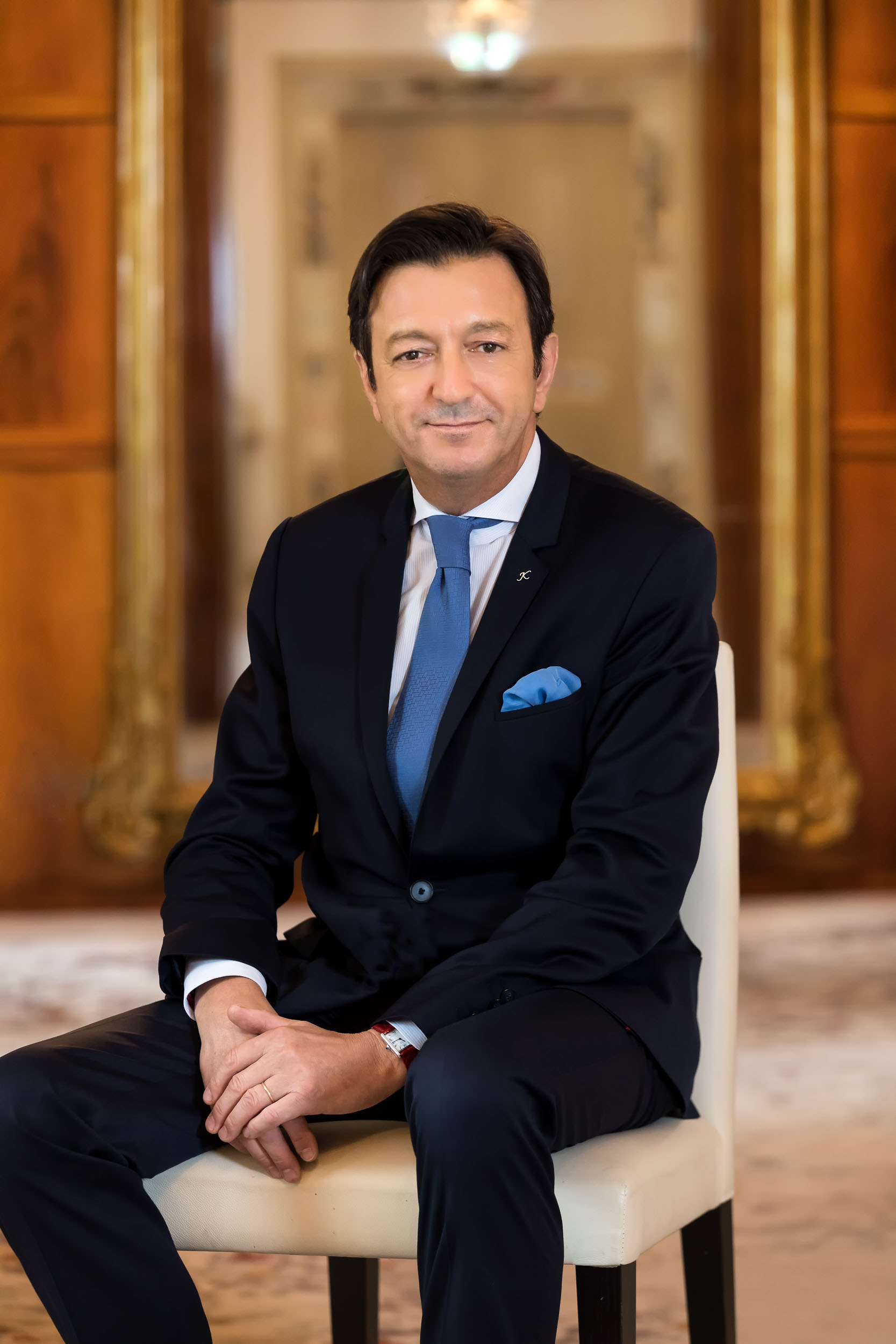 Travellers are becoming more conscious and I foresee a stronger commitment to sustainable travel, avoiding mass tourism and seeking quality over quantity. Travellers will look out for more meaningful experiences, engaging with local and small communities. I also envisage a higher focus on wellbeing and wellness trips. When it comes to our hotel industry, some of the health and safety procedures implemented are here to stay, especially hygienic protocols and more space for each of our guests, avoiding crowded areas. This also includes our employees as their wellbeing and health is one of our priorities
Where to next:  Canne ILTM in early december.
New Kempinski Developments in the future? A few in Cuba, Brazil, Bermudas, Turk and Caicos, Mexico
View this post on Instagram