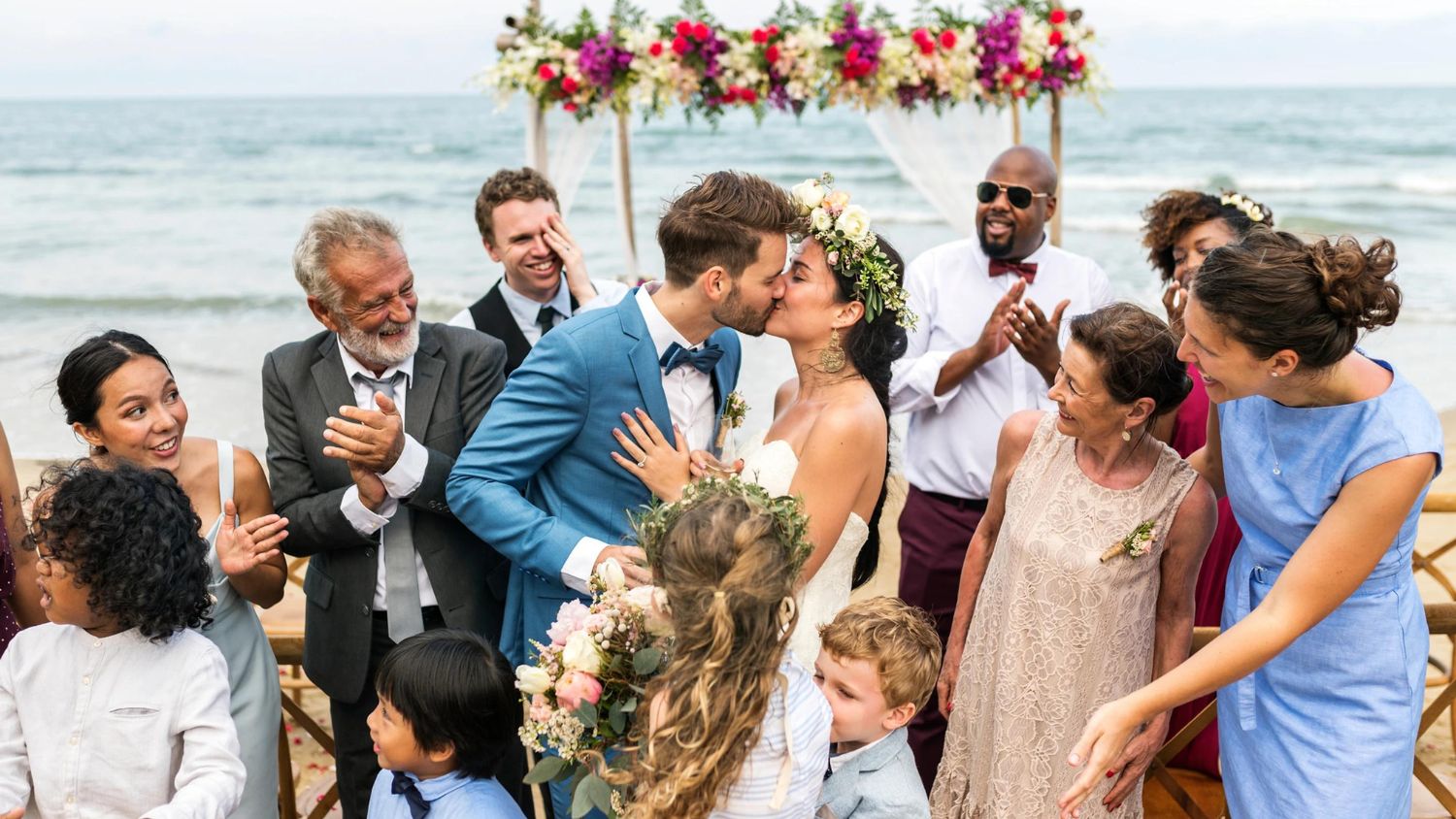 Here's how to make that dream celebration on location a beautiful reality. Use this as your essential destination wedding planning checklist.
"The escape of a destination wedding is what people love most about them," says Diana Pires, event planner and founder of Toronto's Diana Pires Events. "You are gathering your dearest in a beautiful location to enjoy new and unique cultural experiences together. Guests feel like they are being taken away on an adventure, and destination weddings create a wonderful vacation opportunity for everyone."
Sound like the perfect party, but worried it's too much to manage? Trust when we say a destination wedding is easier to plan than you think. Like any great event, it does take some thoughtful – and at times intensive – planning at the outset.
"There are things you need to seriously think about before booking," says Pires, who has planned luxury destination weddings in locations including Portugal, Greece and the Dominican Republic. "This experience is about you, but also your guests, so you want to check out the surrounding areas and what's on offer in the region for guests to explore. You also need to consider the travel from the airport to your wedding location – this is important to guests."
Once you nail down where and get familiar with the logistics of getting hitched in your chosen locale, it comes down to getting the finer details of the day organized on a well-paced timeline before you jet.
With the help of Pires, we've done the work for you and created this 12-month countdown to help keep all those requisite destination wedding planning tasks on track.
12 Months Before
• Hire a wedding planner.
• Set wedding budget and estimated guest count.
• Book venue.
• Book photographer and cinematographer.
• Start wedding wardrobe shopping
• Send save-the-dates.
10 Months Before
• Create a wedding website.
• Book flights and accommodations.
• Secure a special rate for group travel.
• Ensure all legal documentation is current and will not expire within six months of your departure date
• Book hair and makeup
• Finalize guest list
7 Months Before
• Book florist and décor rentals.
• Book entertainment.
• Ensure the bridal party orders their attire.
• Determine the latest time to legally get married in your country of origin.
• Send out invitations.
4 Months Before
• Shop for wedding bands.
• Begin planning, virtually, the ceremony with your officiant.
• Order your marriage license/legalization of paperwork for your destination country.
2 Months Before
• Finalize wedding week and day-of itinerary.
• Select readings and songs for your ceremony.
• Complete table assignments.
1 Month Before
• Pay remaining fees to your venue and vendors.
• Complete image wish list for your photographer.
1 Week Before
• Arrive at destination at least five days prior to your wedding date.
• Meet with your venue, venue manager and wedding planner.
• Have on-site ceremony rehearsal.
• Host rehearsal dinner.