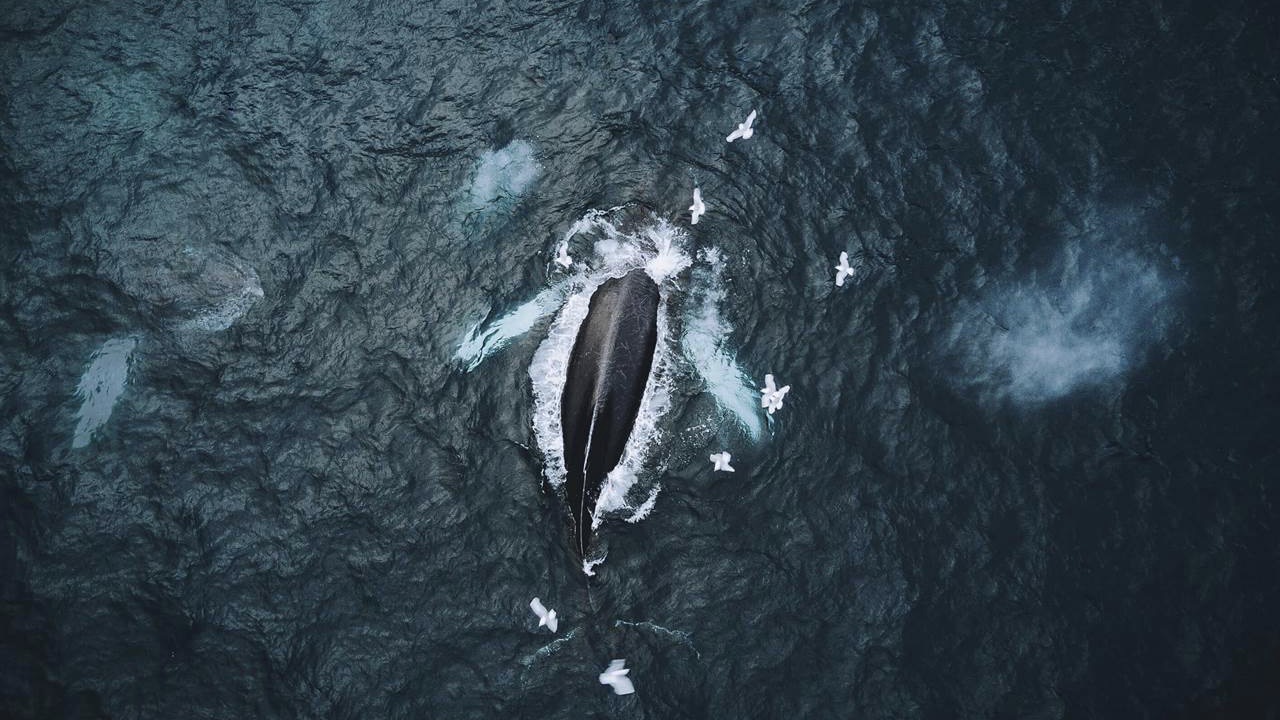 Newfoundland and Labrador is one of the most spectacular whale watching places on Earth. The world's largest population of humpback whales return each year to feed on capelin, krill, and squid along the coast. Another 21 species of whales and dolphins visit along with them including the minke, sperm, pothead, blue, and orca. Between May and September, you can see them feed, frolic and even breach near our shores. Catching a single glimpse of these majestic mammals is an exciting and awesome experience, whether it's from the deck of a tour boat, the side of your sea kayak, or a seaside trail.
Discover
Ways to Watch
---
View this post on Instagram
Land
---
If you haven't found your sea legs, you can spot whales while hiking or walking along seaside trails, rugged cliffs, and sandy beaches. Look out from a cliff-side peak and see the tails of humpbacks splashing in the sea. Or picnic alongside the ocean and get a fine view of whales and porpoises swimming nearby – no binoculars needed.
Whales can be seen in all bays along the coastline. Some spectacular viewing sites are Signal Hill, Cape Spear, Trinity, Cape Bonavista, Twillingate, White Bay, Strait of Belle Isle, St. Vincent's, Cape St. Mary's, Cape Race, Witless Bay, and St. Anthony.
View this post on Instagram
Boat
---
What better way to see a whale than to meet one – or more – at sea? Our boat tour operators allow you to do just that, and they know exactly where to find them. It's not uncommon for a whale or porpoise to investigate a visiting boat. Sometimes, you can look over the railing and see one – many metres in length – swimming gracefully under your vessel.
View this post on Instagram
Sea Kayak
---
A sea kayak tour offers an up-close and intimate experience. Our ocean kayaking operators will take you as close as safely possible to whales, caves, inlets and, if the timing is just right, you might see icebergs as well.
View this post on Instagram
The best time to go whale watching in Newfoundland are from mid-May to September, with the peak season being from mid-July to mid-August.
Ready to share the water with the whales? Visit the Newfoundland and Labrador tourism website for more information.