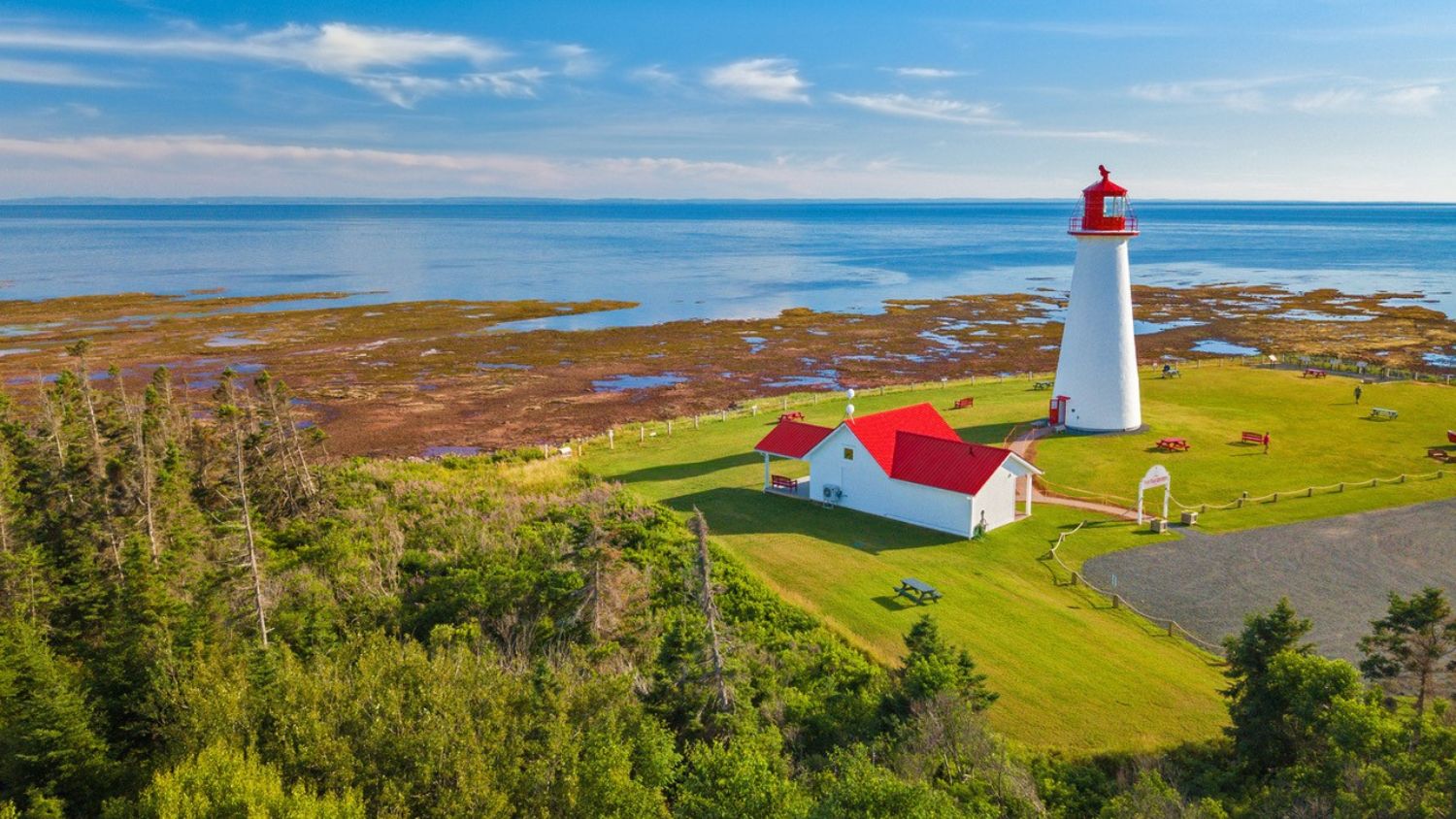 We pick five of Canada's best islands from coast to coast.
Canada's array of island adventure-filled destinations are havens for beach bums, ski enthusiasts, animal lovers, foodies, history buffs, hikers and bikers alike with each region delivering upon natural astonishing vistas, tons of wildlife, lush wilderness, vibrant cultures and gastronomic delicacies. Take your homeland expeditions a notch-up with these islands rich in history and culture that can't be found elsewhere.
Explore what lies beyond the shore with these five Canadian islands each with their own captivating character.
Prince Edward Island
View this post on Instagram
 The smallest province of Canada's three maritime provinces, PEI has a landscape of rust-coloured dunes, red cliffs, green rolling pastures, uniquely rugged coastlines and white sandy beaches. Famous for being the backdrop of Anne of Green Gables and for producing 25 percent of Canada's potato supply, PEI also has 25 golf courses, a world-class culinary scene, luxury resorts and cozy country cottages. Part of the traditional lands of the Mi'kmaq, its area covers 5,660 km squared, which is 140 miles long. Discover the island through one of their popular coastal drives; North Cape Coastal Drive, Central Coastal Drive or Points East Coastal Drive. A slow paced haven of scenic farmland, hike or bike PEI's leg of the Trans Canada Trail that runs the length of the island.
Vancouver Island, British Columbia
View this post on Instagram
 The largest Pacific island at 456km in length and 100km wide, Vancouver Island is home to BC's capital, Victoria. It is encouraged on this stunning island of old-growth emerald forests surrounded by the Pacific Ocean to kayak, fish, canoe, bird watch, go on a boat excursion to whale-watch and be prepared to encounter cougars, black bears, grizzlies, and wolves (safely, smartly, and at a distance, of course). Rich in indigenous history, Vancouver Island has an interestingly diverse ecosystem that encompasses rainforests, marshes, mountains and hot spring coves. Hike the West Coast Trail that stretches along the Cowichan Valley. And for fans of the winter, this island has impressive terrains for skiers and snowboarders such as the Mount Washington Alpine Resort with its 5,200ft summit. This region has the mildest climate in Canada therefore, it's pleasurable to visit at any time of the year.
Cape Breton Island, Nova Scotia
View this post on Instagram
 Canada's musical coast, Cape Breton Island is located on the northeastern tip of Nova Scotia separated from the mainland by the Canso Causeway. Intensely influenced by and richly cultured with Celtic, Mi'kmaq and Acadian heritage, this island has the most picturesque rocky shores, quaint fishing villages and one-of-a-kind backcountry camping opportunities. Take in the marvelous views along the 185 mile long Cabot Trail, which is a mix of road, paths and stairs – it's popularly known as one of the world's most beautiful coastal drives. Visit the 18th century seaport, Fortress of Louisbourg, founded by the French in 1713, whale-watch in St. Lawrence Bay, or pop into the Alexander Graham Bell National Historic Site. Hike the 90km long Celtic Shores Coastal Trail running from the Canso Causeway to Inverness; officially the longest off-road section of the Trans Canada route.
Baffin Island, Nunavut
View this post on Instagram
Situated at the mouth of Hudson Bay, Baffin Island is the biggest island in Canada at 507,451km squared. Separated from Greenland by Baffin Bay, it's also the fifth largest island in the world. Homeland of the Inuit, the island has a population of roughly 15,000 inhabitants and is a prime spot for Northern Lights viewing. "Canada's Arctic Playground," is at the eastern edge of the Canadian Shield and is peppered with steep fjords, mountains and Inukshuk stone markers dotting the wild landscape. Millions of birds call Baffin Island home, among the narwhals, beluga and bowhead whales, walruses, bearded and harp seals, and polar bears. Take an arctic safari over ice along the northwest passage on a snowmobile or boat to Qaummaarviit Island, which is filled with historic archeological artifacts, tools, bones and sod houses. The local cuisine features arctic char, caribou steaks, bannocand muktuk (whale skin and blubber).
Magdalen Islands, Quebec
View this post on Instagram
 This archipelago consists of eight major islands closer to the maritime provinces of PEI and Nova Scotia than Quebec. With a population of around 13,000 people known as Madelinots, all eight islands are connected by one road, which only takes 90 minutes to drive from one end to the other. The Scottish-looking green cliffs, farmland hills and sandy beaches of Magdalen Islands are only accessible by plane, cruise or ferry. Horseback riding, sailing, cave swimming, wildlife reserves, nautical excursions, kayaking, golfing, harp seal watching, kitesurfing, parasailing, and plenty of nature walks, hiking and biking trails along coastal cliffs are all on offer here. Rocher aux Oiseaux (Bird Rock) is a bird sanctuary that opened in 1919. Another fascinating site is the Borgot Lighthouse located at the Cap Herrise on Cap aux Meules Island. Beach-hopping is highly recommended due to 300km of beaches. Its notable food culture features smoked herring, clam chowder, Bagosse beer, and pot-en-pot (a seafood pie).