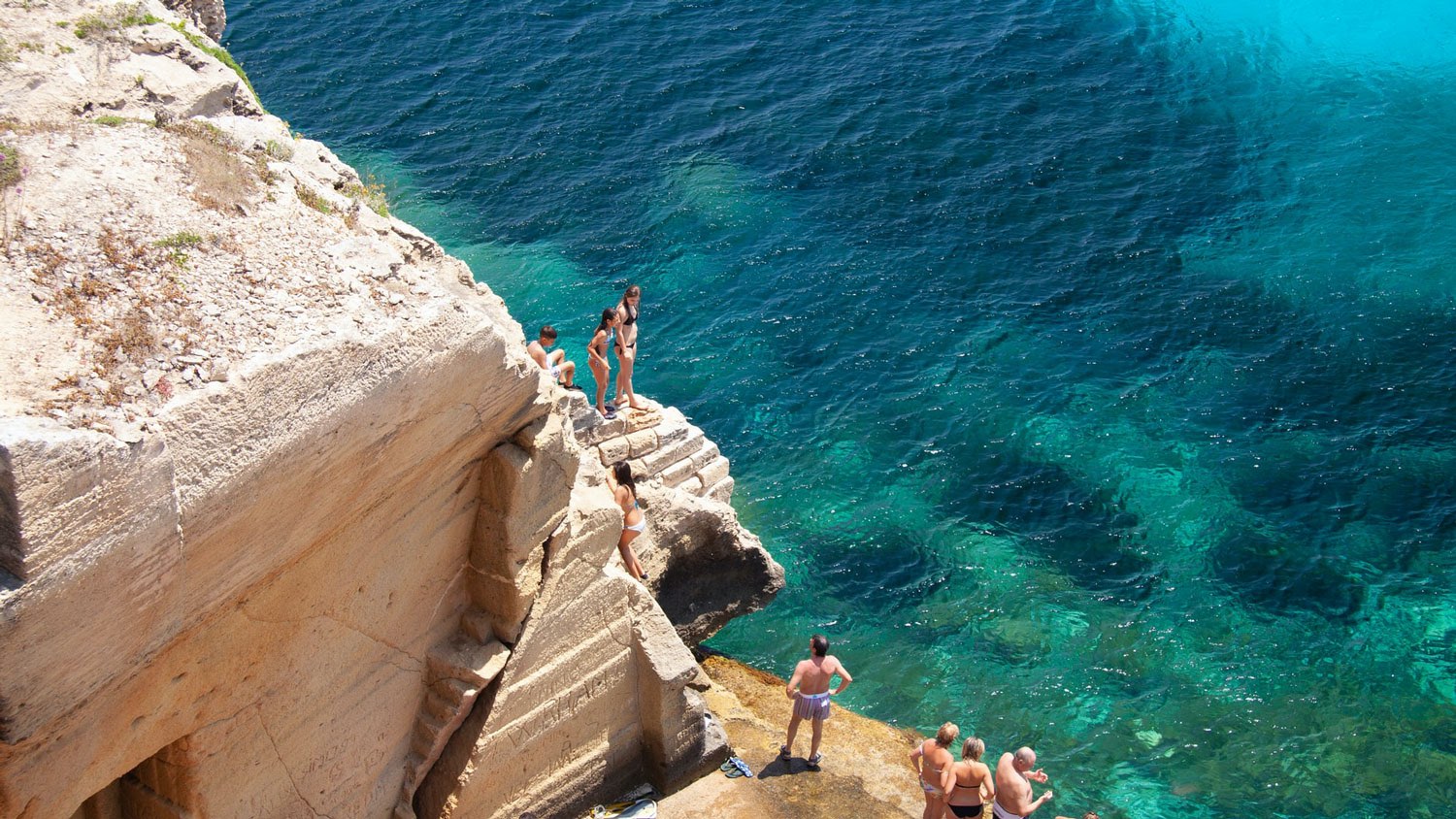 Dreamy beaches, delicious food, stellar snorkeling, and much more await.
Italy is home to 450 authentically pristine and picturesque sea islands with 100 of them located in lakes and lagoons – this includes 13 archipelagos and 7 volcanic islands in the Aeolian chain. Located in the southernmost part of Europe, Italy is surrounded by the Tyrrhenian, Ionian and Adriatic Seas.
Divided into several localities, the only regions that don't have islands are Marche, Aosta Valley, Molise and Abruzzo. Their biggest and most popular island is Sicily and Venice alone has over 118 islands. A majority of these islands are kept in the back pocket of Italian locals and savvy travellers who have done their due diligence with researching destinations that have (for hundreds of years) flown below the radar of Italy's classic cities and commonly known wine regions.
Explore these 5 Secret Islands in Italy that have all of the beauty and none of the tourists. These islands host their own distinct charm, historical splendour and inexplicable Mediterranean magic. We associate islands with escapism, seclusion and relaxation, so invite a sense of tranquil discovery as you take in this mesmerizing island-hopping paradise untouched by mass tourism.
1. San Domino Island, Archipelago Tremiti
View this post on Instagram
San Domino Island, a lesser known piece of paradise with an immaculate coastline, is part of an archipelago of five islands located in the Adriatic Sea. Home to various grottoes, caves, coves, and the enchanting Aleppo pine woods. The island's only sandy beach, Cala delle Arene, has an adjacent cove, Grotta del Arene, with calm clear waters for swimming. Their largest grotto, Grotta del Bue Marino, is 70km long, and the perfect spot for avid divers is in Grotta della Viole. No cars are allowed on the Tremiti islands but each is small enough to be explored on foot. Alternatively, there are buses that connect the port of San Domino with the central part of town. 
2. Island of Favignana, Sicily
View this post on Instagram
Famous for their tuna fisheries and ancient fishing techniques, Favignana is one of the three Aegadian Islands in southern Italy, approximately 18kms west of Sicily's coast. This stunning island once called Aegusa meaning "goat island" in Greek, has caves of calcarenite rock, fields of countless cows, and a handful of beaches popular amongst divers, snorkelers and sailboat enthusiasts. Cala Azzurra is a prominent cove of rock paths, limestone cliffs, shallow azure waters and white sand. Easy to reach, Lido Burrone beach, has the largest stretch of sand on the island. And the most renowned coastline in Favignana, Cala Rossa Cove, a natural bay of cool, azure waters.
3. Ponza Island, Lazio 
View this post on Instagram
Located off the coast of the Lazio region in Italy, Ponza is the most substantially sized island of the Italian Pontine Islands archipelago in the Tyrrhenian Sea. The name of this island was derived from the Latin word, Pontia, meaning bridge – Ponza has many natural bridges. Known as "Capri without the tourists," they have a population of around 3,500 and a mystical mythological tie to Homer and Sorceress, Circe. Ponza encapsulates steep white cliffs, crystal clear waters, caves, grottoes, botanical gardens and an underground labyrinth of Roman tunnels. Inhabited from neolithic to Roman times, during the reign of the Roman Empire, nobility had built vacation villas on the island.
4. Marettimo Island, Sicily
View this post on Instagram
Unspoilt Marettimo is the westernmost island of the Aegadian Islands in the Mediterranean sea, west of Sicily. No cars on this charmingly tiny island means it's traffic free, largely rustic and simplistic. The island has roughly 300 inhabitants in the winter and roughly 700 in the summer season. It's a destination for walkers, scuba divers, and sunseekers with an array of beaches only reachable by boat. The Marettimo coast is rocky with 400 caves and coves that open up to a crystalline blue sea. On the eastern side of the island is a small beach, Rock of the Camel, wedged within a cave. Many archaeological underwater finds in and around Marettimo date back to the paleolithic era.
5. Elba, Tuscany
View this post on Instagram
The biggest island of the Tuscan archipelago and the third largest in Italy after Sicily and Sardinia, Elba is situated between the Tyrrhennian and Ligurian Sea. Part of the National Park of the Tuscan Archipelago which is the largest marine park in Europe. Elba has a population of 31,590 and is the site of Napoleon's exile – today his villas are open to the public. Filled with pine groves, soaring cliffs, hidden bays, coves, vineyards, preserved medieval villages, hilltop towns and castles, Elba has a history that dates back to pre-Roman times. This island is the largest remaining stretch of land from the ancient route that once connected the Italian peninsula to Corsica, France.