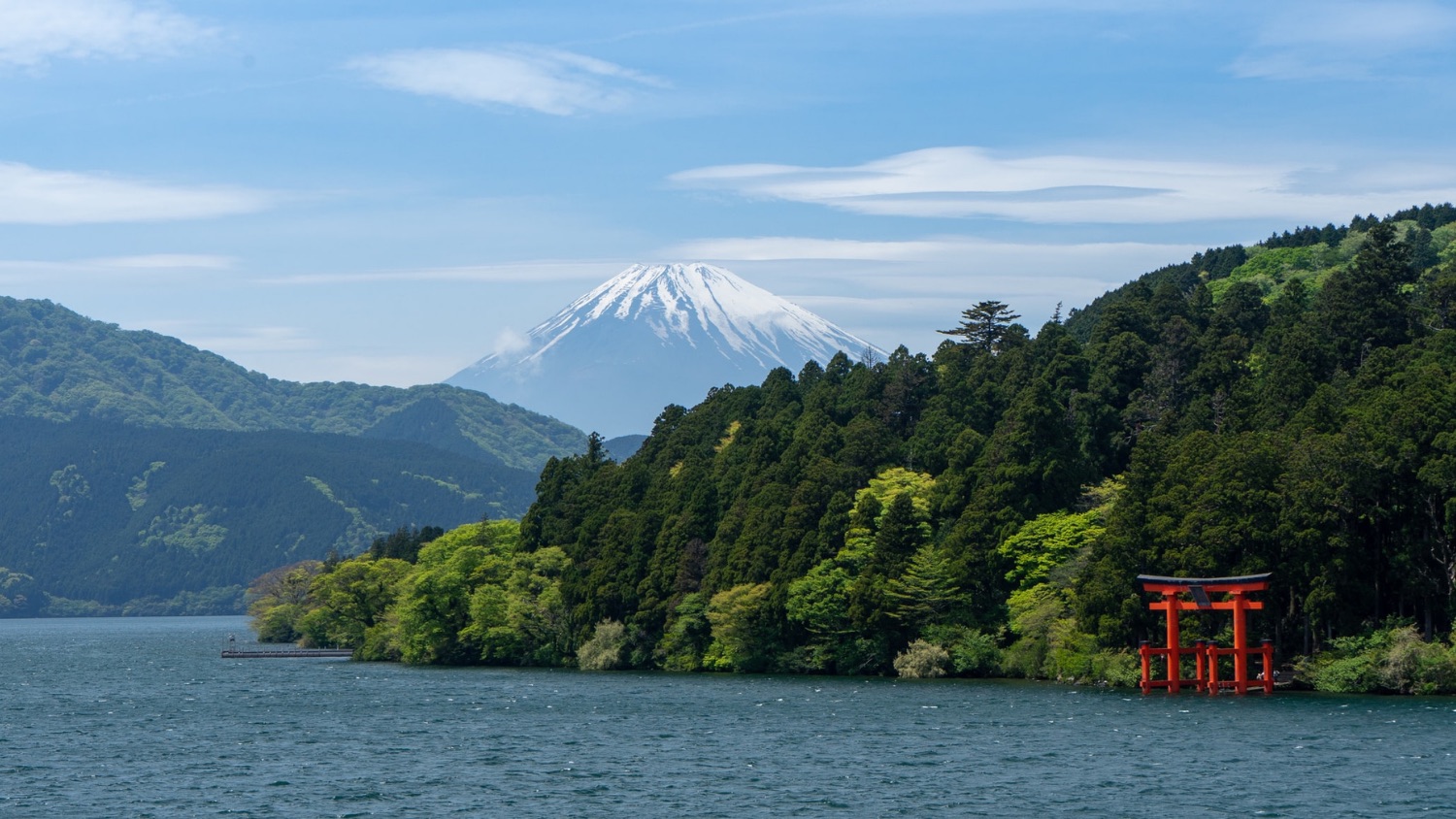 Don't miss out on these must-see sights the next time you're in Japan.
The metropolis of Tokyo is a tourist paradise, known for experiences both traditional and modern. While many vacations to Japan begin and end in the country's dynamic capital, a traveller really should go beyond in between: the country's other prefectures (think counties) showcase a startling diversity in cuisine, culture and climate that you just won't find in the big city. From sacred mountains to stoic castles, Japan's lesser-known regions hold a wealth of delightful day trips only a short transit ride away.
1. Go Green in Shizuoka
---
View this post on Instagram

The coastal prefecture of Shizuoka lies southwest of Tokyo; its verdant fields and mountain views make it a scenic candidate for a trip via shinkansen, Japan's famed bullet train service. With a reputation as Japan's foremost tea-growing district, lovers of matcha and sencha will find no shortage of joy touring the fields, picking their own leaves and participating in a tea ceremony. Nature lovers can continue to the Hanamatsu Fruit Park and take in the endless orchards of strawberries and apples, while the adventurous can test themselves on the slopes of Mount Omuro. With the imposing majesty of Mount Fuji looming just over head, Shizuoka is a natural playground for those ready for a break from all things urban.
Get There
The JR Tokaido Shinkansen will get you to Shizuoka in an hour, if you opt for the fastest train. Those favouring a slower pace will have plenty of time to admire the incredible foliage of the countryside. 
2. Behold the Bloom in Chichibu

---
Nestled between forested mountains dotted with venerable ancient shrines, the idyllic city of Chichibu has recently become the star of Saitama prefecture for one big (and pink) reason: the explosion of rosy moss that makes Hitsujiyama Park a must-visit in spring. Chichibu is also a foodie's delight, its beloved traditional kaiseki cuisine making abundant use of the bounty of the Aragawa River in aromatic dishes like sweetfish on rice. In December, visitors can watch the quiet town come alive with its Night Festival: a 300-year-old celebration with floats, fireworks, wood carving and flute music that just might become the highlight of your trip.  
View this post on Instagram
Get There
Seibu Railway offers a direct ride from Tokyo's Ikebukuro to Seibu Chichibu station. Keep your eyes open as you ride: you might just catch a glance of some of Saitama prefecture's famous hot air balloons on the horizon. 
3. Tour the Temples in Kamakura
---
View this post on Instagram
The home of the famous Great Buddha of Kotoku-in, the seaside city of Kamakura has cemented itself as a destination of choice for pilgrims and temple-hoppers. Kamakura is steeped in the architectural and religious trappings of Japan's medieval eras, offering a compelling glimpse at the past and the future of the Buddhist tradition in Japan. Beloved temples like Hasedera and Hokokuji present the gravitas of Tokyo's Sensō-ji without any of the distracting bustle, offering opportunities to hike through bamboo gardens, delve into sacred caves and admire misty mountains. Once your spirit is sufficiently cleansed, wrap up your trip by cleansing your body: the popular Yuigahama beach is just a few minutes on foot from the station and is lined with restaurants serving up scrumptious sea fare.  
Get There
The JR Yokosuka line connects Kamakura and Tokyo station in one easy, hour-long trip. JR also offers a helpful combo pass with the Enoden line, providing easy access to Enoshima.
4. Heal Body and Soul in Hakone
---
View this post on Instagram
Just over an hour west of Tokyo via shinkansen, the mountainous Hakone is viewed by many as the heart and soul of Japan—and for good reason. The unmistakable silhouette of Mount Fuji rising over the tranquil waters of Lake Ashi is a national treasure that will continue to grace millions of postcards until the end of time. Those who don't venture to Hakone to climb do so to bathe: the region's geothermal activity has made it one of Japan's best hot spring (Onsen) destinations. The traditional ryokan (inns) in the region have perfected the art of hospitality and wellness over thousands (yes, thousands) of years, providing authentic Japanese atmosphere and accommodation. If marvelling at the majesty of Fuji from the comfort of a bubbling hot spring sounds like your cup of kombucha, Hakone is where you need to be. 
Get There
The Odakyu Railway runs an 85-minute trip from Shinjuku station. Japan Railways can get you as far as nearby Odawara before you'll need to transfer—which could be preferable if you'd like to visit the beautiful castle there.