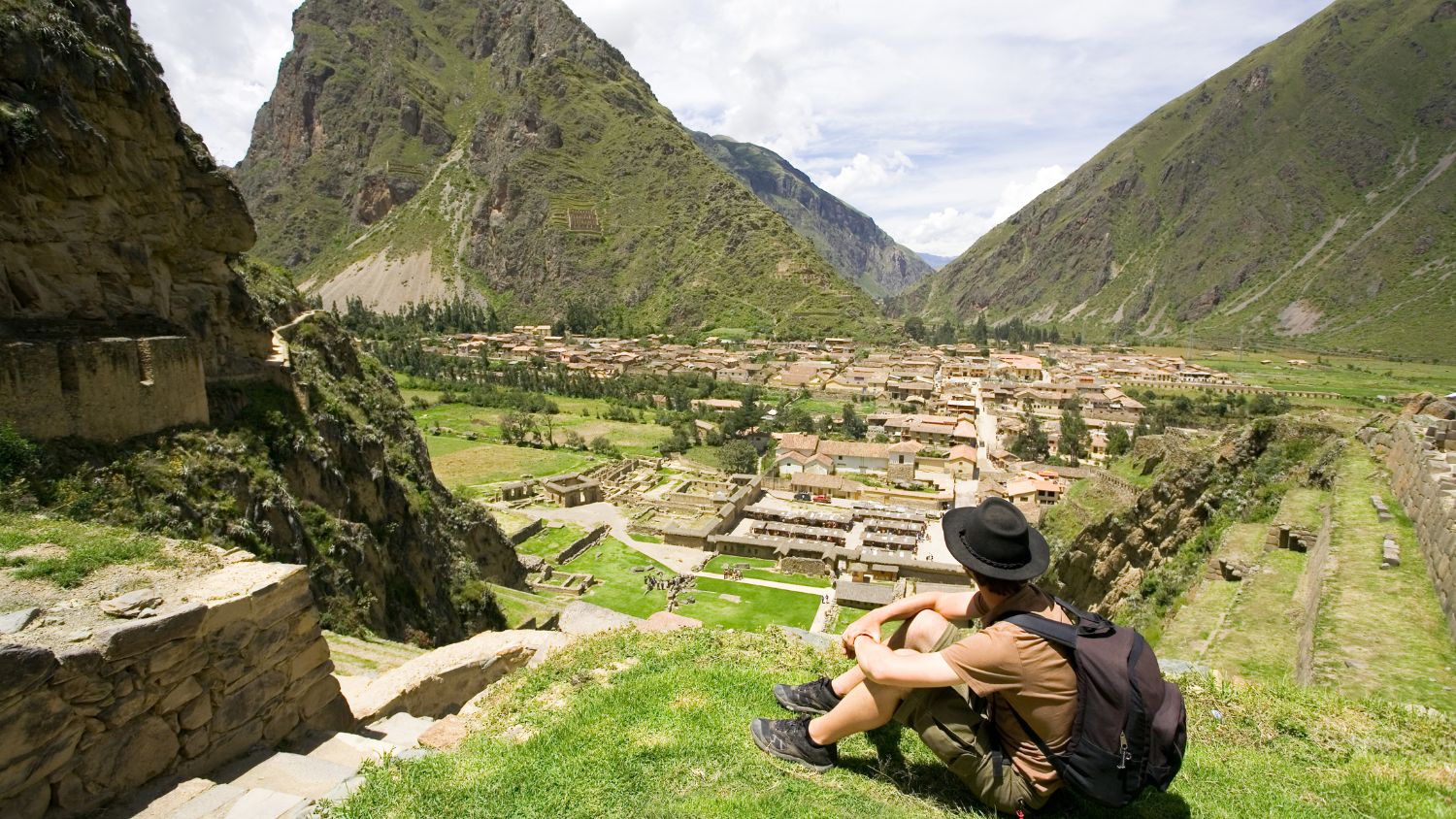 In the heart of Peru's Urubamba, Paul Gallant discovers it's just the beginning of a journey back in time
People come to Peru from all over the world, often at great expense, to be able to say they have been to the legendary archeological site of Machu Picchu. But here we are, on chilly, arid mountain pastures almost 4,460 metres above sea level, and we can't pull ourselves away from the alpacas. There are dozens of them. Hundreds maybe. They are everything. They're frolicking on the side of the road and our little group is frolicking around them with our cameras. Besmitten. Bewitched. Beguiled. We have to be coaxed back onto the minivan by our guide so we can continue on our intended mission: a hike to thermal hot springs near the town of Lares.
Our group, 12 visitors from Canada, the United States, the United Kingdom and Australia, does this all the time. We even do it the next day, when we finally arrive at Machu Picchu for the culmination of our G Adventures Wellness Tour to Peru's Sacred Valley. There are 15th-century Incan ruins all around us, spectacular valley views beyond that, but our group can't stop taking pictures of a hungry llama, who shows up out of nowhere the moment I set down a banana peel (on top of my backpack for disposal later – silly me). Lost City of the Incas? Pschaw. It's perfectly clear that the star of the day is the naughty brown llama who sticks his or her nose into pockets looking for more snacks.
The whole point of a bucket-list destination is ticking off places, declaring them "done" and then making plans to tick off the next place on the list. There is something almost obligatory about it. No do-overs. But I am back in Peru, and back at Machu Picchu, after almost 12 years. It wowed me the first time, both the country and especially the archeological site, which I, like many people, had fantasized about visiting since I was a child. Though I am covering much of the same territory, I am finding that the second time around is also a remarkable adventure. I'm better able to absorb and understand what I'm seeing, better able to see the difference between my unique visits and what's "eternal" about the place. With my high expectations already met more than a decade earlier, I am better able to take real pleasure in the sights, sounds and flavours of the Sacred Valley.
The valley is defined by the Urubamba River, the traditional heartland of the Incan empire that surrounds Machu Picchu and contains more Incan ruins – and cultural practices dating back to the 1200s ascendency of the empire – than Peru's most famous postcard. I feed off the pleasure of my fellow travellers who are seeing the wonders for the first time. My eyes are, much to my surprise, as fresh as theirs. I'm less impatient, less goal-oriented and more open to my sense of wonder than the first time.
Partly it's the pace of the tour company's itinerary, which has a more humanistic approach to sight-seeing. We eat at more local, sustainably-oriented restaurants, including the G Adventure-backed farm-to-table Parwa Community Restaurant, and engage in more "touchy-feely" activities than typical bucket-listers. Our very first endeavour is paddleboarding on Piuray Lagoon, about 62 kilometres as the crow flies from Machu Picchu. A fun introduction to the high-altitude geography (we can see snow-capped Salcantay Peak in the distance), paddleboarding is also an interactive way to loosen up socially, get to know each other and laugh about how the wetsuits fit. The wellness theme, it seems to me, attracts travellers who are more open and kind. Over our week together, we take turns walking with the 79-year-old Australian lady who sometimes has trouble with the steep, rocky terrain.
"I wouldn't have done it if I knew what we were doing," says Debbie, a 61-year-old American visiting Peru for the first time after her one-day hike of a portion of the Inca Trail. It's about 12 kilometres of hiking – Debbie doesn't hike. Her friend has arranged the trip for them, and Debbie had mostly just said yes to everything proposed to her. "But I'm so glad I did."
Although everyone on our tour tells me that Machu Picchu was mandatory for them, our other Sacred Valley adventures add context and delight – it seems silly that so many visitors make a beeline from Cuzco, the city most visitors fly into, to Machu Picchu and the Inca Trail. The ruins at Ollantaytambo would, if history had unfolded differently, be a candidate for Peru's flagship attraction. It certainly has the benefit of being less mysterious than Machu Picchu – we have a better sense of why it exists. Its spectacular terraces and ceremonial structures were built by the Inca emperor Pachacuti around the mid-15th century, and during the Spanish conquest of Peru, it was fortified by the Incan resistance. Atop the complex, we look across the valley to another mountain and see the qullqas, storehouses designed to use the valley winds to keep produce cool. They're up so high – we're up so high – it's impossible to imagine the ingenuity and determination it took to build all the structures we can see.
But our incredulity soon gives way to playfulness. As members of our group wander from terrace to terrace, chamber to chamber, we start to laugh as one traveller or another photobombs our attempt to capture Instagram-worthy images. At one point, one by one, we end up in the same ancient room, perhaps where an Incan king sought advice from a general, and hide, waiting for the next member of our group to show up. It's like a surprise party. And why not? Bucket lists should never be serious business.
SACRED VALLEY ESSENTIALS
STAY
While the beautiful and well-appointed city of Cuzco is the typical starting point for a visit to Machu Picchu, it's worth staying in the Sacred Valley somewhere along the Urubamba River. Taypikala Hotel Valle Sagrado, on the outskirts of the town of Urubamba, has an enviable location right on the riverbanks. The infinity pool and the on-premise spa are perfect for unwinding after a day of hiking. taypikala.com
TRY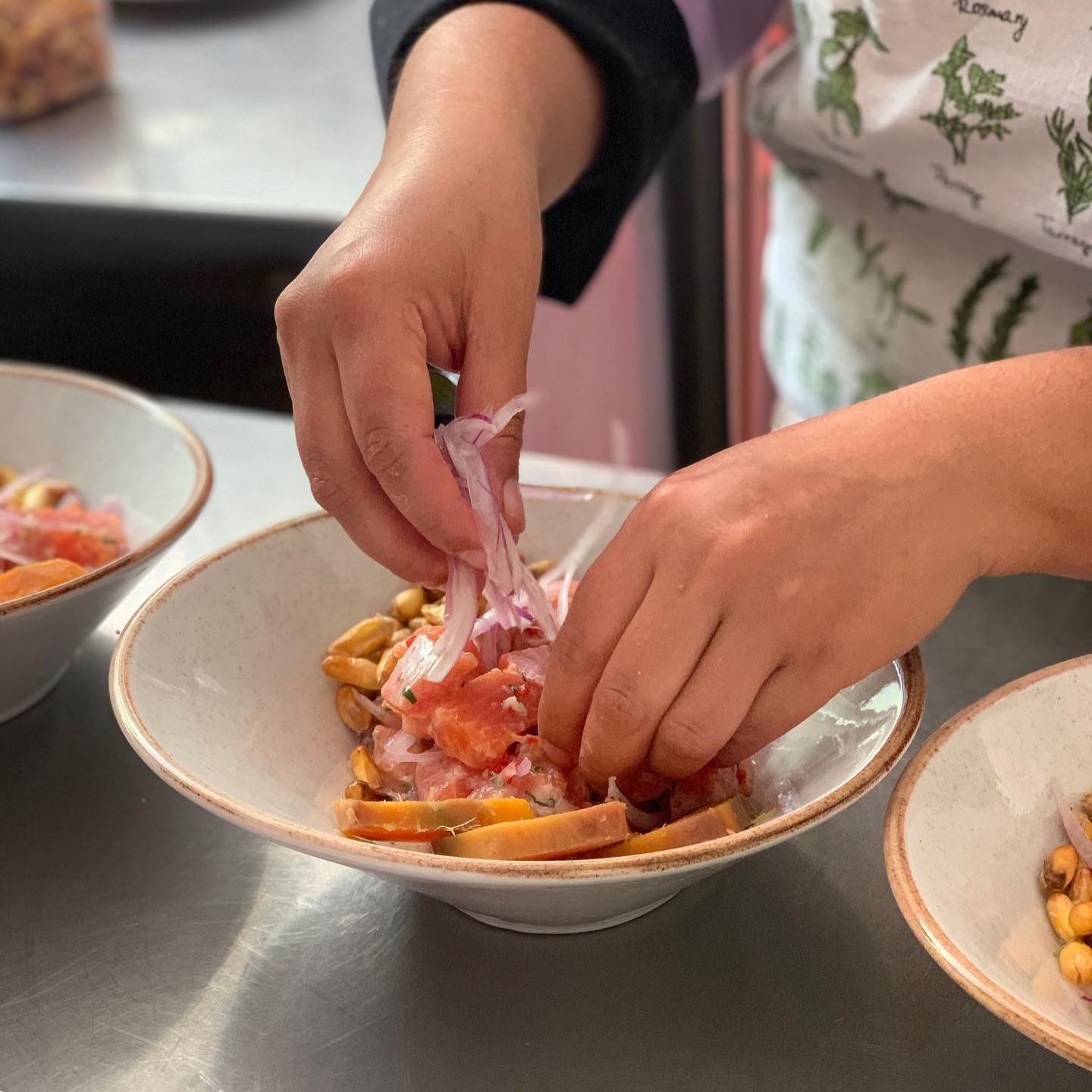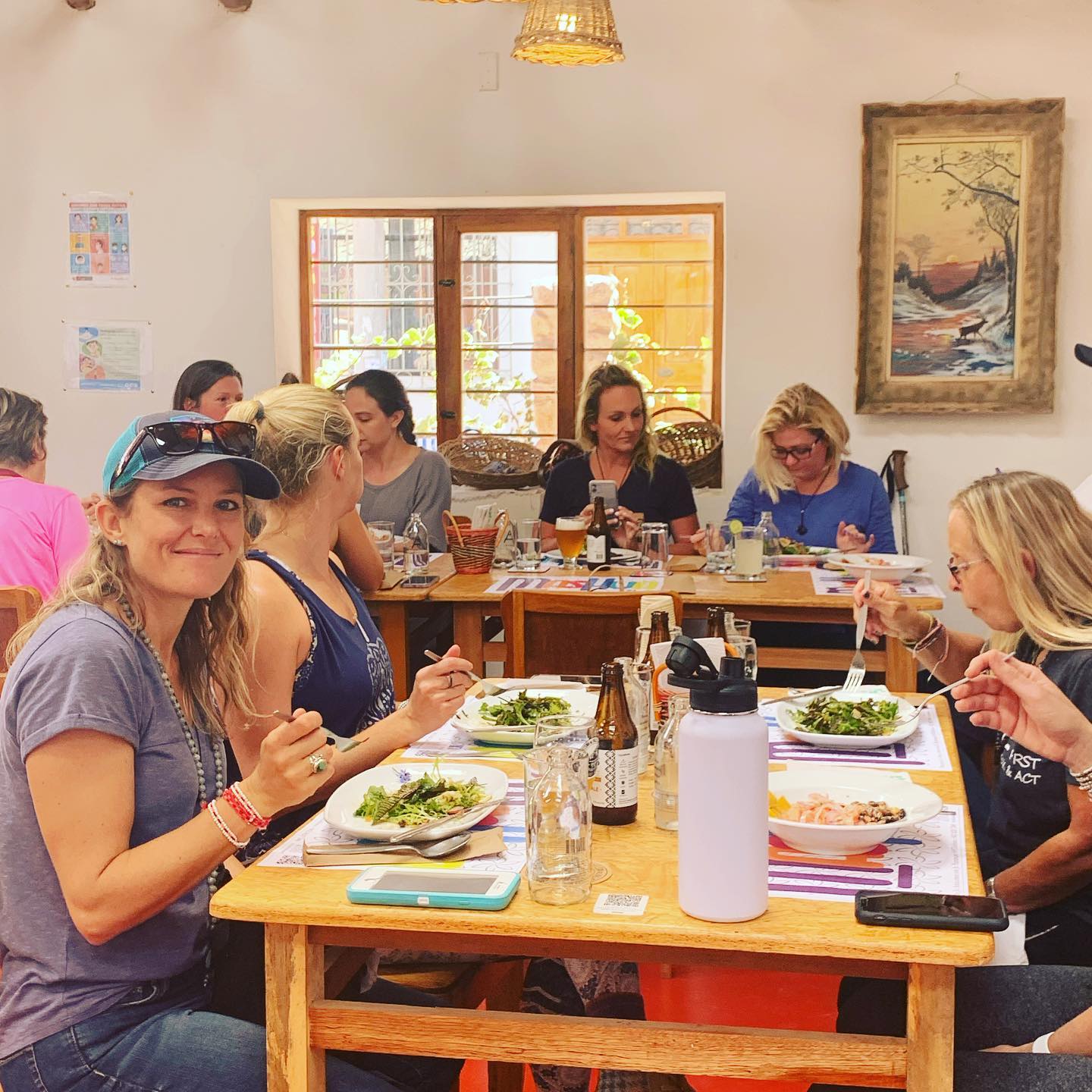 All the tourist-trap restaurants in Aguas Calientes can put you off. So fill up at Mashua Restobar in Urubamba, which has excellent, affordable local dishes and great cocktails. www.instagram.com/mashuarestaurante
BOLD EXPERIENCES
Kickstarted by G Adventures and the Multilateral Investment Fund, Parwa Community Restaurant, in the village of Parwa on the Urubamba River, has delicious locally sourced meals. Take a walk through their herb garden before or after your meal. Handicraft alert. planeterra.org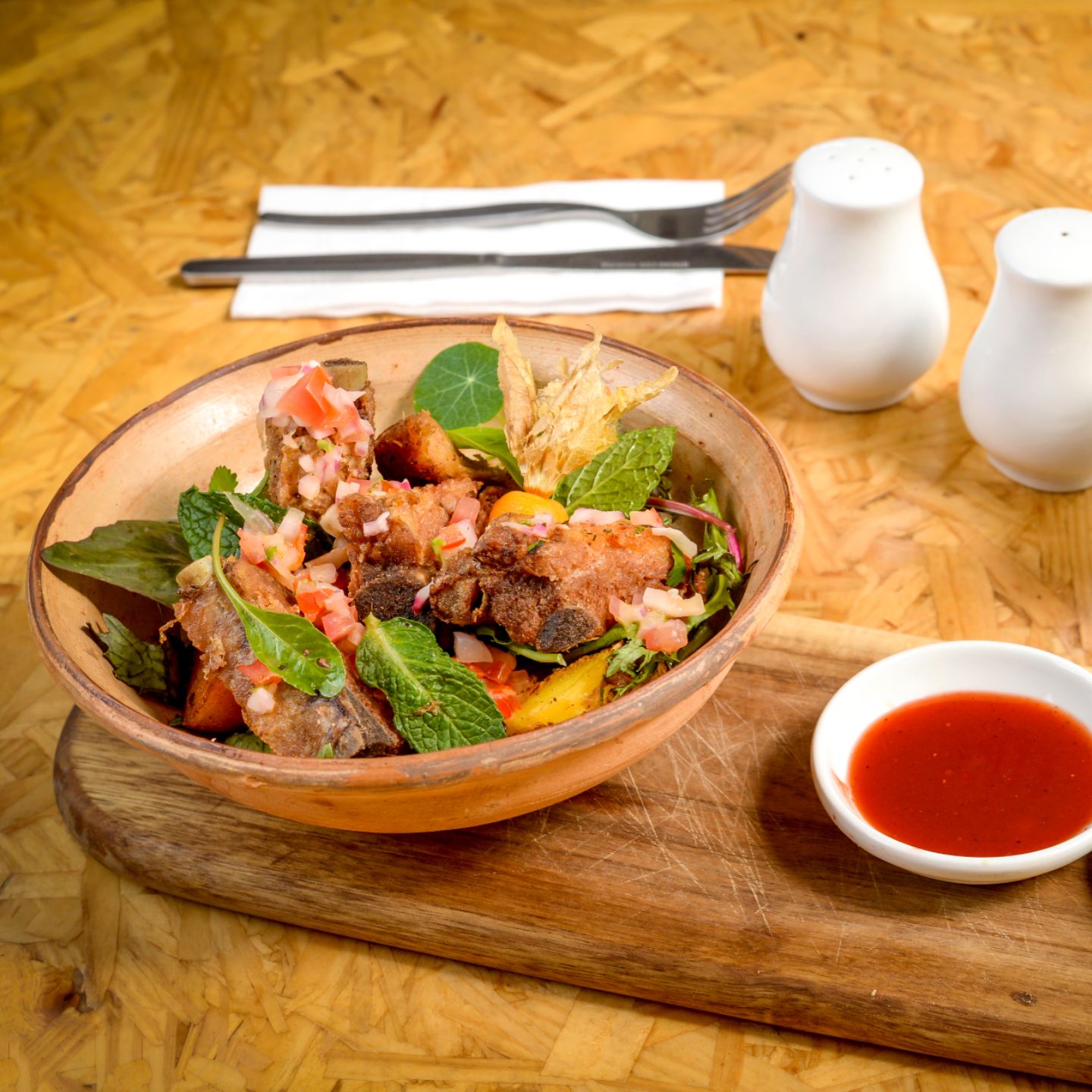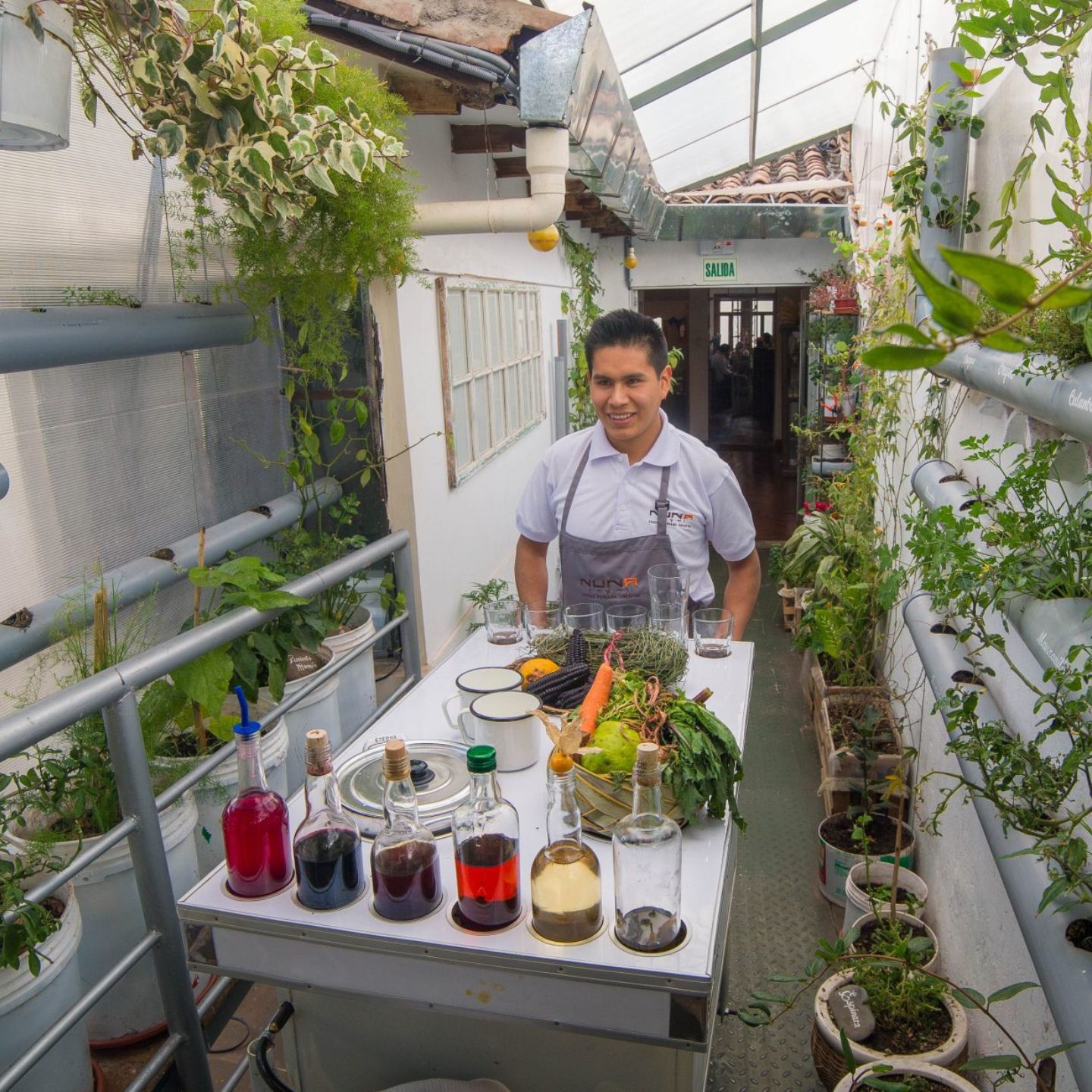 Signing on to gourmand obsession with Peruvian cuisine? Cuzco's Nuna Raymi is authentic and refined, sustainable and creative. Chef Cristian Orgoña Brojas works wonders with Andean ingredients. Quinoa away! nunaraymicusco.com