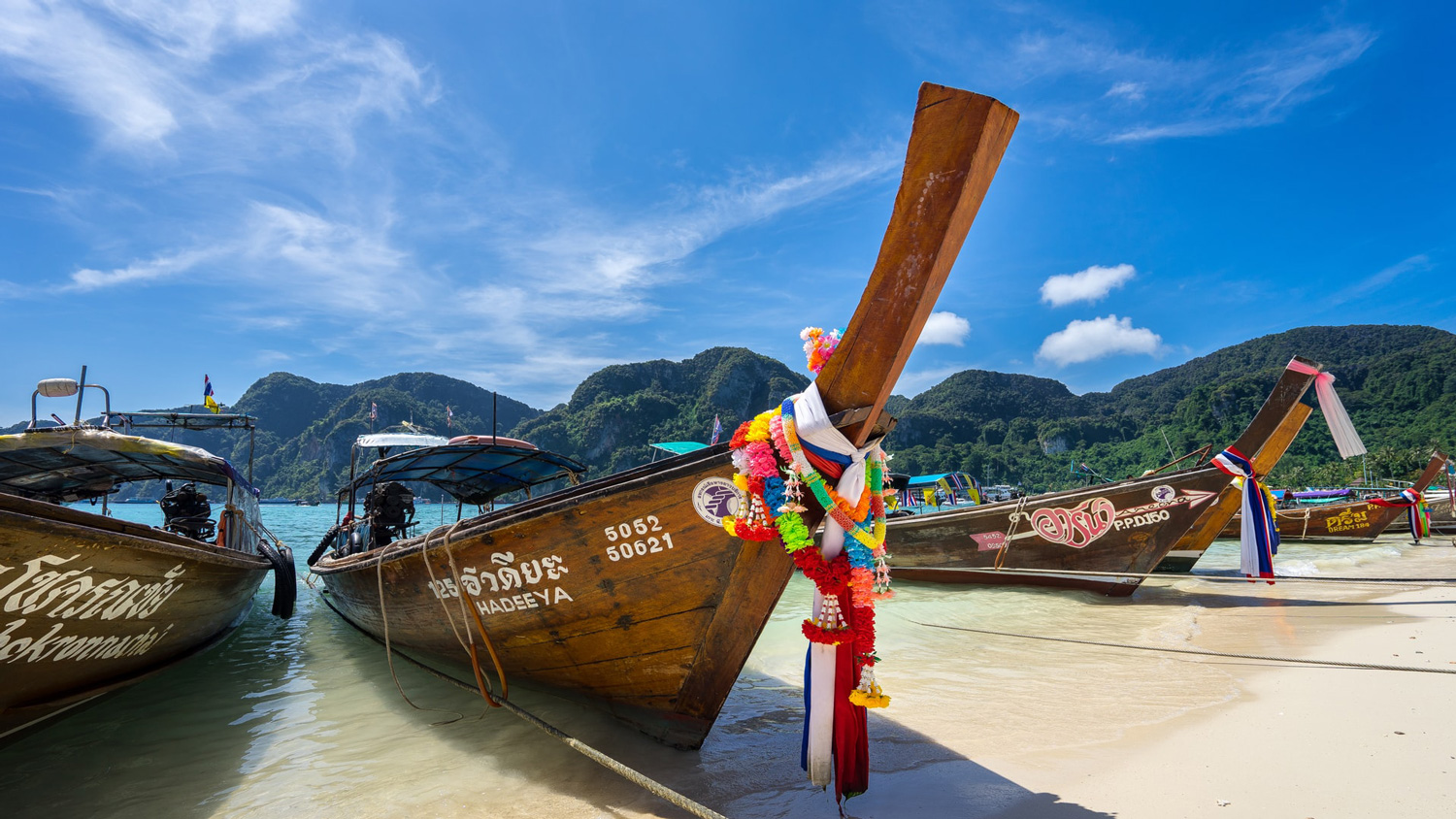 Here are five tropical hotspots that are easy to travel to… but not so easy to forget, leaving every type of traveller feeling restored.
A beach vacation is one of the most restorative, restful and rejuvenating ways to reset your stressed-out system. There's nothing quite like it. Sinking your toes into the sand, soaking up some sunny vitamin D, breathing in that salty air and bobbing along in warm turquoise waves. A glorious getaway, even if you're not the sun-worshipping type, can be had by pretty much anyone.
The spectacular setting, the variety of fun-fuelled activities, encountering abundant marine life, the opportunity to explore and discover your own little slice of heaven—it all adds up to creating a very personal experience. Sun and surf are just plain good for the soul. Here are five tropical hotspots that are easy to travel to… but not so easy to forget. And that's a good thing.
1. Ka'anapali Beach, Maui, Hawaii

---
Located on Maui's northwestern shore, this two-mile (3.2-kilometre) stretch of beach has so much to do and offer. Ka'anapali is ideal for the person who likes to do it all, and even all in one day. Resorts and condo stays are available at a range of luxury levels. Catch the sunset at any of the restaurants on the paved beach walk or perhaps shop at Whalers Village shopping center. Snorkel and diving rental shops can gear you up fast to explore Black Rock, which you access by toddling right off the beach into one of the island's best spots to swim with exotic tropical fish and turtles in a calm, protected environment. Swimming and sunbathing (with plenty of sunscreen, of course) is fabulous year round.
2. Grace Bay Beach, Turks & Caicos

---
Just 550 miles (885 kilometres) southeast of Miami, Florida, and near the Dominican Republic, the Turks and Caicos islands are actually located in the Atlantic Ocean, not the Caribbean, as some think.
Turks and Caicos consists of 40 islands and cays. Only eight are inhabited—and one is the island of Providenciales, where Grace Bay Beach is located on the northeast coast. Often appearing on Top-10 Beaches lists for very good reason, the area boasts three miles (4.8 kilometres) of protected, sandy stretch with no rocks or seaweed, ideal for swimming, walking and running. No reef means it's not ideal for snorkelling, but you can find that elsewhere in the area, of course.
This beach is about postcard-worthy beauty, so take it in, in all its glory. Turks is ideal for the glamour seeker who loves all things luxurious and whose posted vacay selfies are known for making friends green with envy. Visitors should bear in mind that hurricane season runs from June 1 to November 30. Work around those dates and you'll find this to be every bit the paradise you're hoping for.
View this post on Instagram
3. Maya Bay, Koh Phi Phi, Thailand

---
Remember when you saw Leonardo DiCaprio in The Beach, and decided right then and there that you'd make it to this beach one day? Well, here you are, and you do have fabulous taste. This pristine bay on the tiny island (koh) of Phi Phi is surrounded by vertical, 328-foot (100-metre) cliffs on three sides, with the main beach of baby-powder white sand only 656 feet (200 metres) long. The entire bay is a coral reef, meaning colourful marine life surrounds you the moment you dip your snorkel and mask into the crystal-clear water. It's a busy beach, indeed, as sailboats and long-tail boats are often used to transport people in and out. But it's so beautiful that it's well worth spending some time at, nonetheless.
4. Seven Mile Beach, Negril, Jamaica

---
Jamaica's longest beach, 20 acres (8.1 hectares) in fact, is very likely it's most beautiful. Facing directly west on Negril, this endless stretch of soft gold is loved by locals and tourists alike. Dotted with a few bars, restaurants and resorts, the beach also allows nude sunbathing, if that's your thing. Sheltered by its Caribbean reef, that means a glass-like smooth surface is pretty much a given. Think gentle lapping of waves rather than crashing surf. That may well be one of the most meditative sounds around. Way back in the day, pirates ruled the beach, but you don't have to be concerned about that. Now, you can sip your fancy rum punch in perfect, reggae-fuelled peace.
5. Pelican Beach, Exumas, Bahamas
---
A chain of 365 cays spread over about 100 miles (161 kilometres) in the Bahamas makes up the Exumas. One particularly lovely beach is the Tropic of Cancer Beach. Seemingly endless, this stunner is where the first Pirates of the Caribbean movie was shot. A peaceful crescent of white sand that frames a blue-green bay along the coast of Little Exuma Island, and located at 23 26N 75 35W, the beach is named after the meridian line that defines the northern extent of the tropics and crosses right through it. Ideal for the beach purist, this is sure to become your happy place, and when you return back home, you'll go there every time you need to—in your mind, anyway.