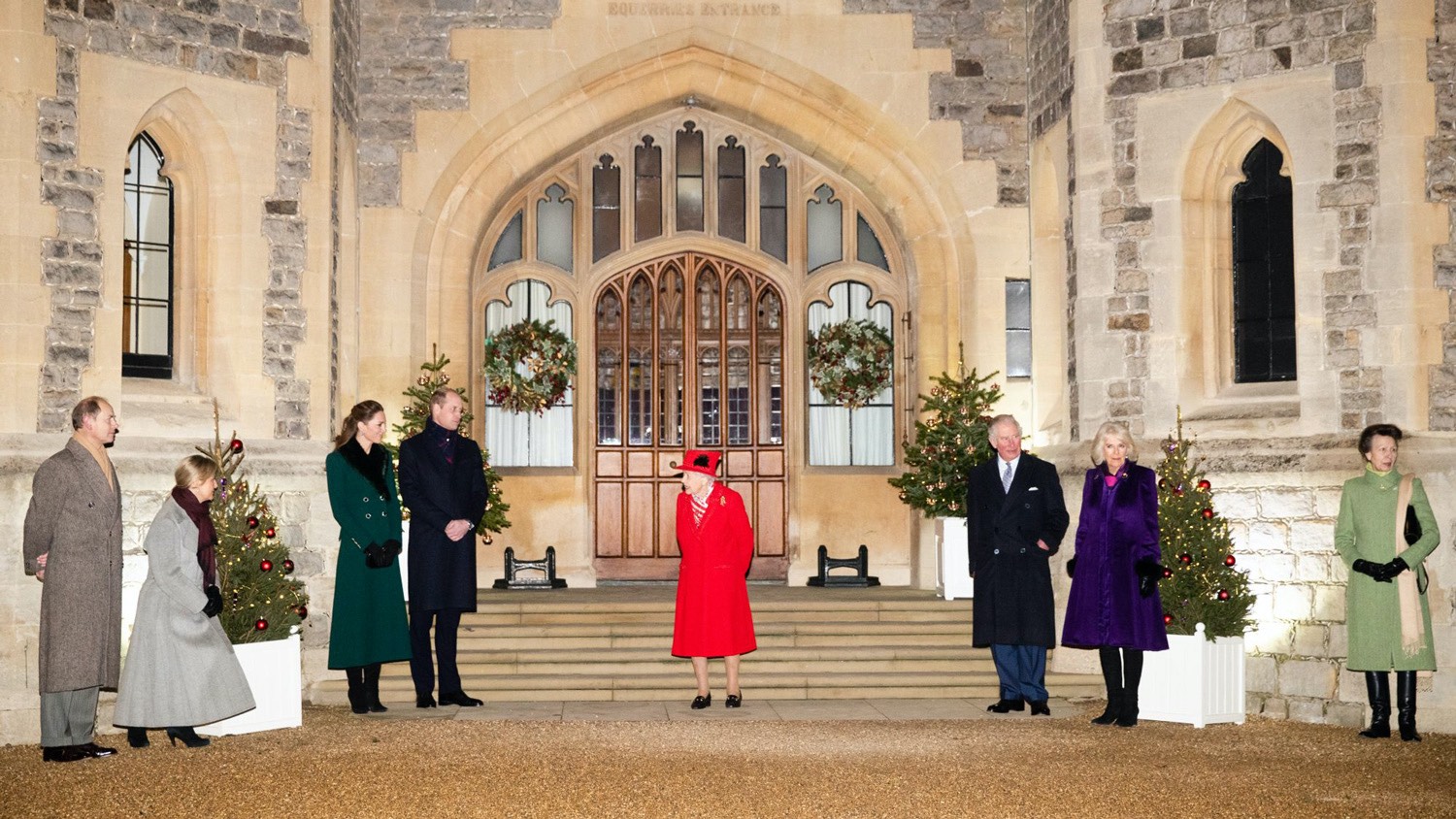 Cuts have been made to the number of royals carrying out duties going forward.The firm does not include Prince Harry, Prince Andrew or Meghan Markle - the Queen has spoken!
Queen Elizabeth II, looking festive in red, hosted the first public royal gathering on December 8th at the Windsor Castle, since the beginning of COVID-19 approximately 9 months ago, and in attendance was her new "firm of 8." Their last engagement was the Commonwealth Day service at Westminster Abbey on March 9th – with Prince Harry and Meghan Markle present.
The official family circle approved to represent the royal family publicly have been dubbed the "firm of 8" and are as follows; first and foremost the Queen herself, Prince Edward, Sophie (Countess of Wessex), Kate Middleton (Duchess of Cambridge), Prince William, Prince Charles, Camilla (Duchess of Cornwall), and Princess Anne. The Queen's husband, the Duke of Edinburgh, retired from public office in August of 2017, bidding adieu to his royal duties for the remainder of his life.
View this post on Instagram
As one may notice, this does not include Prince Harry or Meghan Markle who had left the royal family in early 2020 to move to Canada – eventually uprooting again and then finally settling down in Los Angeles, California with their son, Archie. Another prominent royal not included was the Queen's second-eldest son, Prince Andrew, due to his involvement and sketchy ties with the Jeffrey Epstein case. Prince Andrew had been relieved of his duties in 2019 following a trainwreck interview with BBC on the matter.
Lately, the royals have commenced performing a number of in-person duties as a result of the havoc the pandemic has been creating in the UK. Kate Middleton and Prince William had recently travelled 1250 miles by rail on a royal train tour to thank organizations, essential workers and volunteers who had gone above and beyond in response to the coronavirus. They had concluded their train tour at Windsor Castle where they had been joined with the appointed family members to listen to the Salvation Army play Christmas carols.
"The family are united in exploring the possibilities in working with each other to highlight the causes dear to their hearts, helping each other and the country at the same time. They are working on opportunities for next year and beyond already. As soon as they are able it will be all hands on deck to make up for lost time." a royal spokesperson on behalf of Kensington Palace expressed.