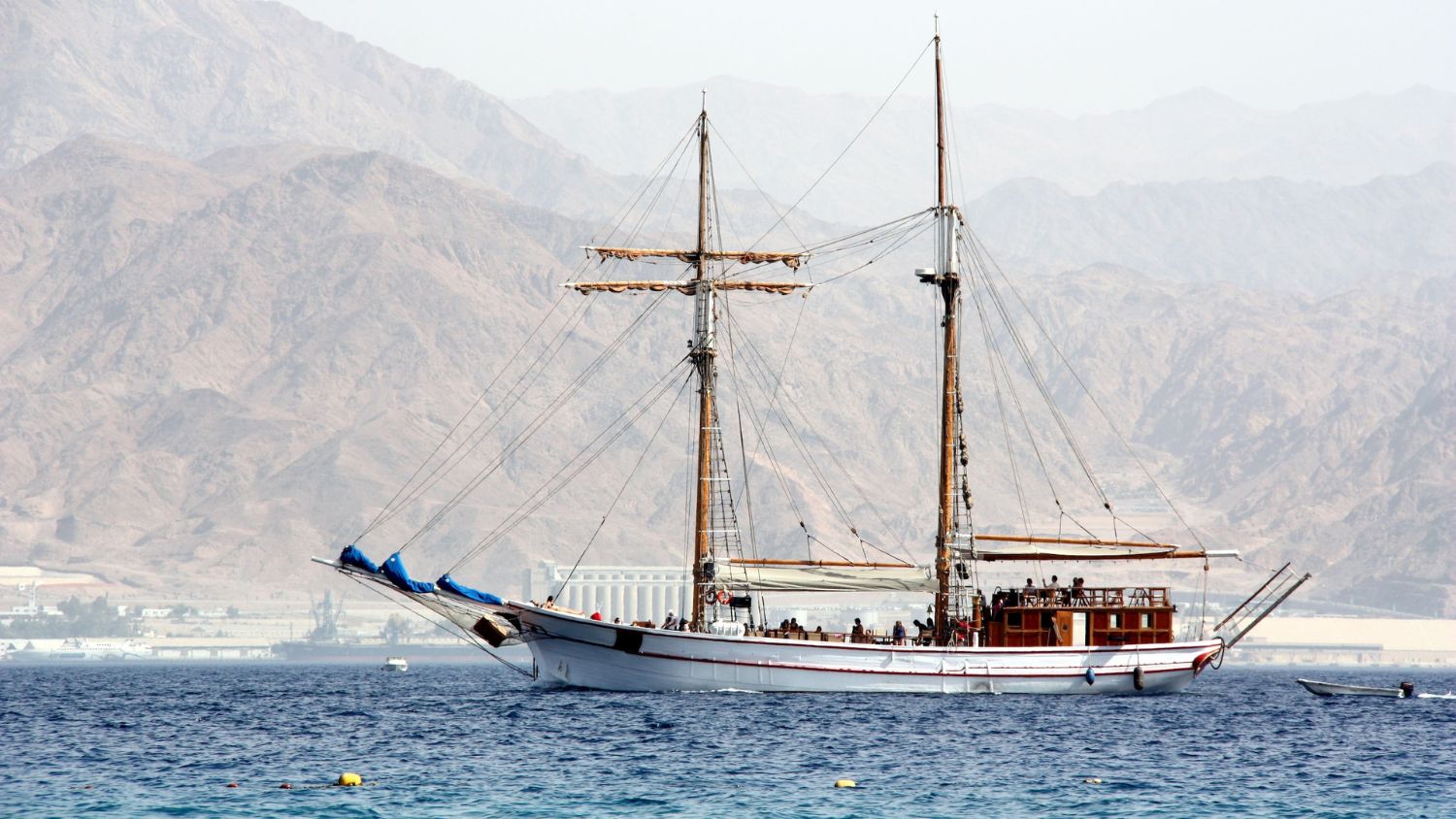 With countless historic sites, stunning landscapes, delicious food and the coolest city in the region, Israel presents a world-class tourism destination. Here are the top five reasons to visit at least once in your lifetime.
History, diversity, culinary culture. And, where else can you find a kibbutz, a Zimmer's and a dead sea? Plus, stretches of beaches on the Mediterranean and a desert oasis like no other make Israel a must-travel place to go in 2023
1. Escape
In The Negev, Israel's pink sand desert, you'll discover a global brand known for its luxury-meets-wellness vibe that made its Israeli debut in 2021. Six Senses Shaharut resort and spa brings its world-renown principles of wellbeing, cultural immersion and a deep respect for the local community, and has upped the ante. Shaharut is also the country's first LEEDS certified hotel, with sustainable practices and experiences at the forefront. Drink wine, hit the desert trails, marvel in the starry starry nights, take the time to breathe. It's just the beginning. Israel has long been a magnet for those taking to these saline waters for wellness. Also floating in The Dead Sea, the lowest place on the planet, you'll be joyously buoyant; a natural wonder – that's also in the running to be a new wonder of the world – that's said, along with its rich mud baths, to have healing powers for the aches of the body and for the soul.
2. Enjoy
When the cool hunters at the New York Times and the seasoned guidebook travellers at Lonely Planet both put you on their "top" lists, you know there's something going on. Beachside Tel Aviv beckons, with its youthful energy backed by vibrant traditions and diverse culture. Speaking of sun and sand, the city features 16 beaches, but city architecture buffs will enjoy strolling "The White City," a collection of beautifully preserved Bauhaus-era buildings from the 1920s and 1930s; night owls will take a spin on the dancefloors of Carlebach Street's underground scene, while the revamped Tel Aviv Port parties till the wee hours of the morning. 
3. Enrich and Embrace
Ancient history comes alive at Old Jaffa and Jaffa Port, less than three kilometres from Tel Aviv. Experience what it was like to live and play in this old world fishing village in a place that dates back more than 7,000 years; shop the rows of incredible finds at the Jaffa Flea Market; and try Israeli-style barbecue, from juicy steaks to regional kebabs, as well as classic vegetarian delights – PS the Abu Hassan restaurant is said to have the best hummus this side of Tel Aviv. Archaeology and spirituality meet in Jerusalem. These ancient walls and cobblestone streets of Israel's capital have seen more than 3,000 years of history. Rich with more than 2,000 archaeological sites, Jerusalem is considered the cradle of Judaism, Islam and Christianity. The Western Wall, the Via Dolorosa and The Dome of the Rock all continue to call to the faithful from this, the City of David.
4. Eat
Speaking of kebabs and hummus, Israel has some of the world's most innovative Mediterranean restaurants, but the chefs don't shy away from global cuisine. Tel Aviv alone has more than 4,000 places to nosh, including more than 400 vegetarian and vegan spots. The Worlds 50 Best Discovery category recently named Arafat Hummus as Jerusalem's best place to order, you guessed it, hummus. In the Old City, American Colony boutique hotel's The Arabesque restaurant in one of Jerusalem's most gorgeous buildings also scores highly for Middle Eastern infused with international influences; while fish fans will stop by Pescado in Ashdod or Milgo & Milbar in Tel Aviv, and Imperial Craft bar for cocktails, also in Tel Aviv.
5. Explore
And then there's Eilat. Once you've satisfied your need for exploration, reward yourself with a 5-star stay in Eilat, Israel's resort city on the shores of the Red Sea. The sun bathes this beautiful spot, with more than 10 kilometres of shoreline, coral and dolphin reefs, in its light nearly 365 days a year. Snorkel, scuba dive, swim, recharge. L'chaim!