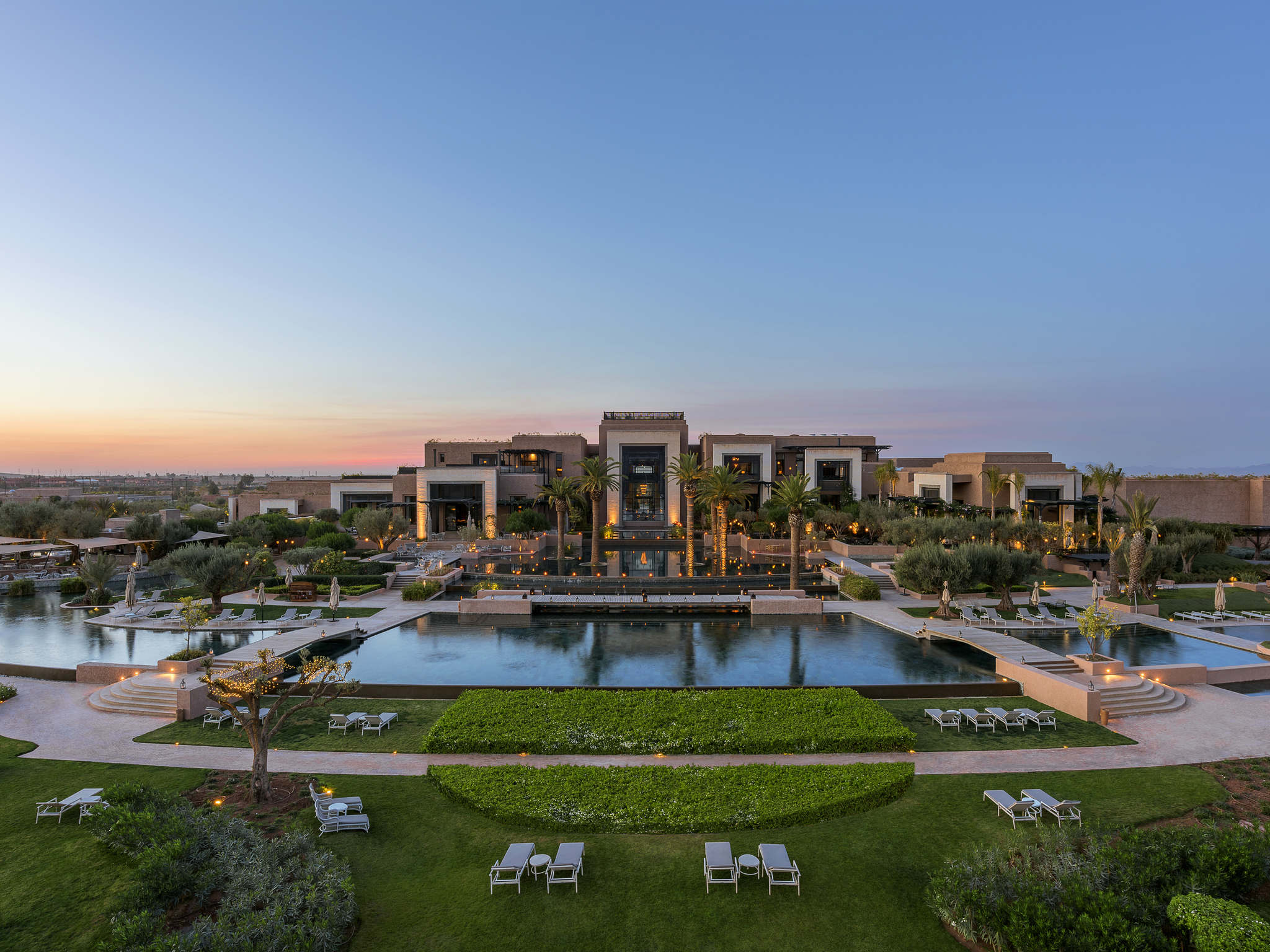 A destination such as Morocco, in Africa, where legend and beauty and wonderful cultures and stories cities such as Marrakech call for exploration. The Fairmont Royal Palm is the perfect basecamp.
When some of us think of Marrakech, we think of swaying palms moving to the breeze that's laced with the scent of orange. Silvery leaves of olive trees glisten in the desert sun, while the backdrop of the Atlas Mountains do their best to throw some shade, while proudly maintaining their snowy caps. It may seem cliche, but here in Northern Africa, the oasis that is the Fairmont Royal Palm is real.
It is removed from the city's hustle and bustle but not quite remote. The medina and marketplace, the pulse of Marrakech, is just 20 minutes away. Stroll among the spices and the fabrics and the foods cooking on the grill, and immerse yourself in the Red City's daily life. At the end of the day, retreat to the resort. Surround yourself in nature. Take a dip in the generous-sized swimming pool, taste local and global cuisine prepared by top chefs or practise your golf swing, before hitting the links the next day, surrounded by stately palms. In fact, 2018 marks the first year the Fairmont Royal Palm hosts an internationally ranked Pro Am golf tournament sponsored by MGI GOLF.
The beauty is that the property is also a conduit to Morocco. The sights, the traditions and the culture of the country and of the Red City itself, is easier navigated with a hotel-arranged guide—and serves as an easy introduction to the warm and welcoming nature of the people and their unique brand of hospitality. Museums and galleries will satiate an art and history lover, while a day at the Medina or a stroll through the property's organic farm perusing ingredients may inspire a recipe for a cooking class at the hotel that will whet the culinary traveller's appetite—for food and adventure. Children, too, can learn about Moroccan art, food and culture, through activities lead by friendly locals with a creative knack for sharing stories, in their own designated kids club.
There's nowhere quite like Morocco; not another place quite like Marrakech. The imperial city glimmers in the desert heat, inviting a closer look.