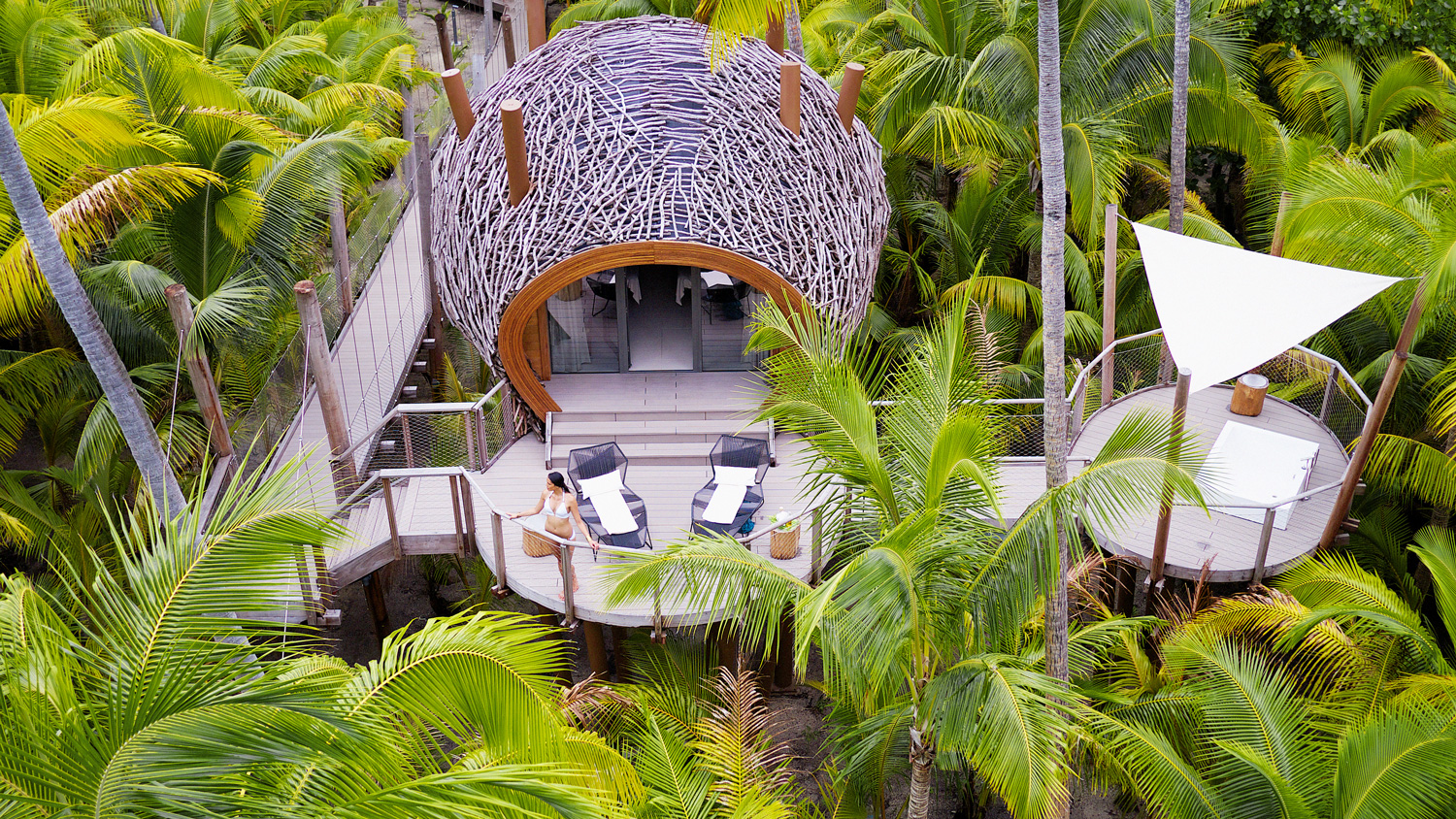 For those who don't simply want to check the South Pacific off their bucket list, there's an island hideaway resort that has Hollywood legends, not just scenery, in its DNA.
Located on the tropical Tetiaroa atoll in French Polynesia, The Brando is named after none other than Marlon Brando, who first visited the region in the early 1960s while filming the Oscar-nominated 1962 film Mutiny on the Bounty. In 1966, Brando returned to buy the Tetiaroa atoll, composed of a dozen small motus (small islands) surrounding a lagoon, as his personal retreat— and where he escaped the paparazzi. In 1999, near the end of his life, Brando met with hotelier Richard H. Bailey to talk about maintaining his dream of an island paradise.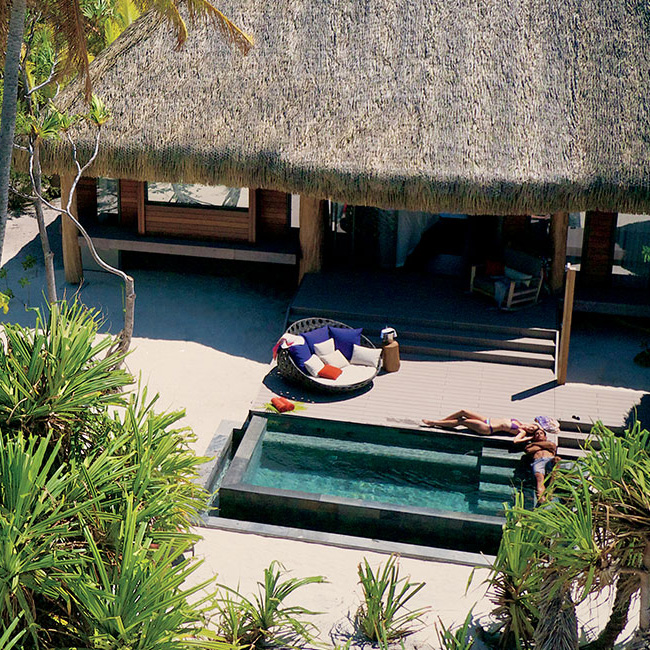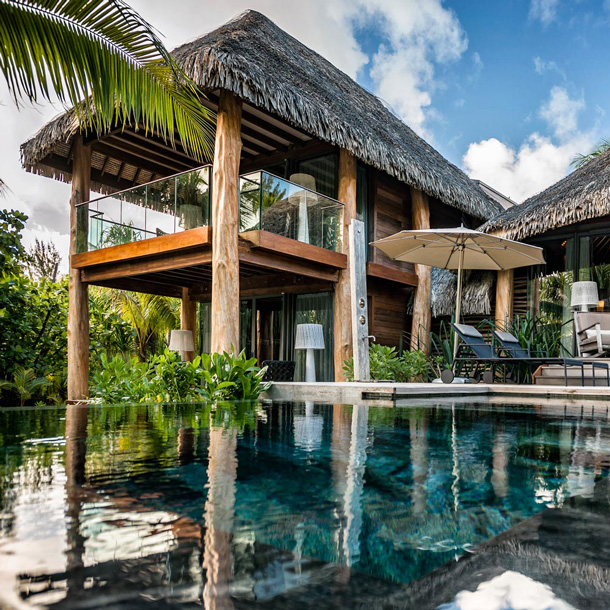 Bailey, CEO of Pacific Beachcomber, is the man behind four InterContinental resorts in French Polynesia, as well as three other South Pacific luxury properties. And he saw something very special in Brando's idea of maintaining the atoll as an ecological haven. Polynesian five-star luxury, yes, with one-, two-, and three-bedroom villas (four new residences, each situated on about a half hectare of property, have just been added to its roster of 35 villas), as well as a spa. But with a deeply embedded sustainable ethos—the goal is to be the world's first resort with a near-zero carbon emission. Electricity is generated from solar panels and coconut oil biofuel, while wastewater is used for irrigation.
the goal is to be the world's first resort with a near-zero carbon emission.
"Each of the Brando residences features five-star services and amenities powered by the same zero-carbon emission technology that has established The Brando as a pillar of sustainable hospitality," said Bailey. "The residences are strategically located on the resort's primary motu of Onetahi, allowing us to provide new accommodations for guests while preserving the biodiversity of Tetiaroa."
The combined allure of exclusivity and privacy has paid off so far—Beyoncé and the Obamas have been among the guests since The Brando opened in 2014. thebrando.com