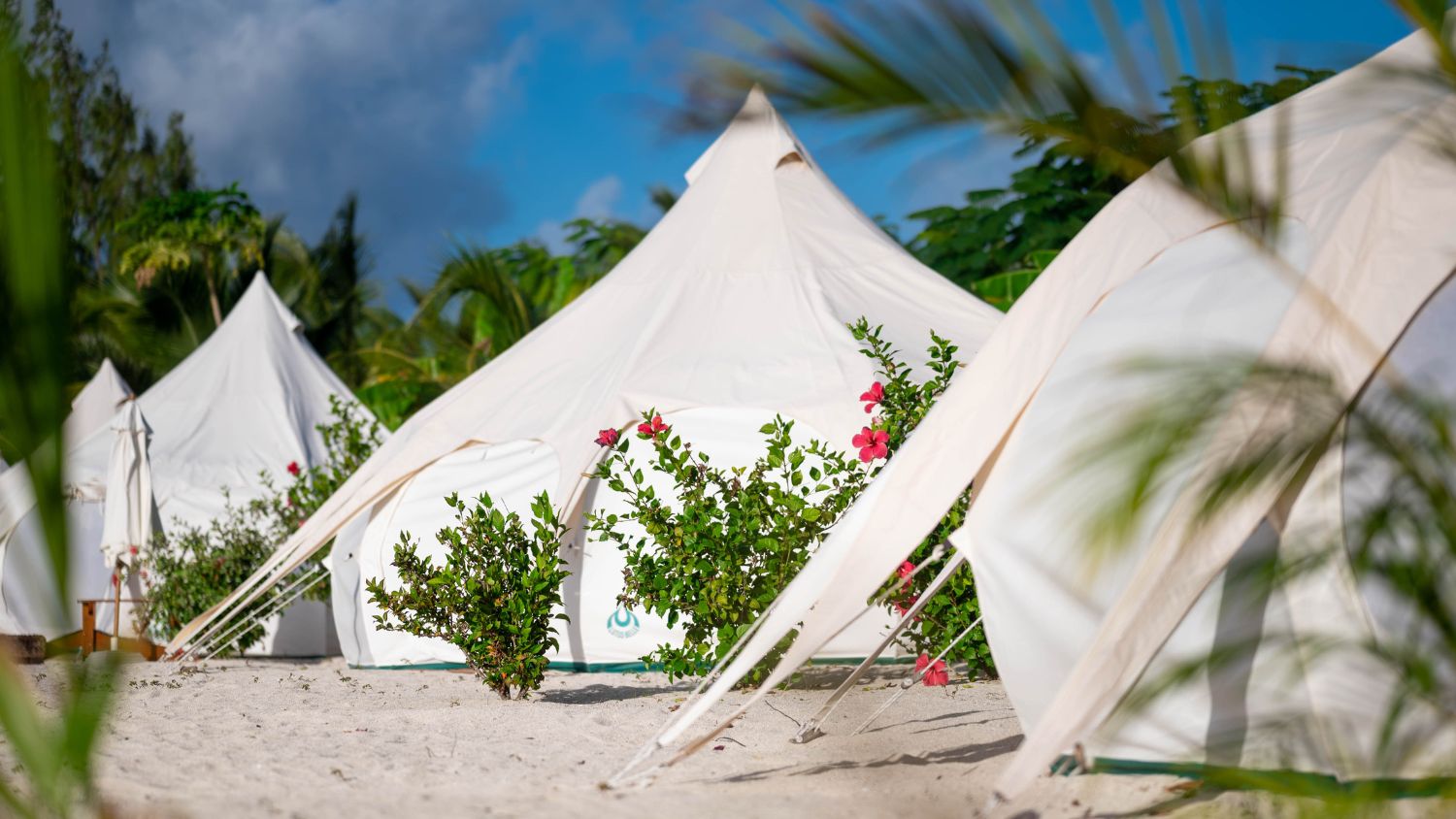 Hotel check in/check up – our intrepid editors booked a room (or should we say tent) at Antigua's only luxury glamping hotel on a stretch of unspoiled beach, and why you should too.
Hotel check in/check up – our intrepid editors booked a room (or should we say tent) at Antigua's only luxury glamping hotel on a stretch of unspoiled beach, and why you should too.
Located in the heart of the Caribbean, the nation of Antigua and Barbuda is named for its two largest islands. Four years running, the World Travel Awards named Antigua the Caribbean's most romantic destination. It's easy to see why. This, the largest of the Leeward Islands, boasts 365 beaches, vibrant city life and scenic wilderness areas. Antigua attracts sailors from around the world, many of whom compete during the famous Antigua Sailing Week. A wide variety of resorts and other accommodations take advantage of Antigua's natural and cultural riches. Wild Lotus Glamping might just be the most intriguing among them.
The Property:
Wild Lotus Glamping, Valley Church Beach, Antigua. 
What brought you to this hotel?
When I was planning a trip to Antigua and Barbuda, I wanted an experience that would stand out on an island with 365 beaches and a wide variety of resorts. Wild Lotus stopped me in my search tracks, proclaiming itself the only glamping experience on Antigua and possibly in the Caribbean. 
When did it open?
In November 2017, the Johnston family opened with just four Lotus Belle tents equipped with air mattresses. Since then, they've significantly upgraded their accommodations by adding more tents, furnishing them like comfy British BnBs and offering on-site activities. 
Any history to the place?
The character of Wild Lotus reflects the values and experiences of the three Johnston family members who own and operate it. Vennetta Johnston grew up in the UK where her parents told stories of "back home" in the Caribbean. She spent a career in social care before retiring here. Her husband Paul is a retired chef and their daughter, Chloe, an ecologist. 
Their goal is to create a different kind of wellness experience, one that builds on the natural beauty and tranquility of the setting with just the right kind of simplified accommodation and gentle activities to complement the laid back Caribbean lifestyle and tropical landscape. The Johnston family believes strongly in eco-therapy or the health and wellness benefits of natural surroundings, sunshine and outdoor living. 
Location, location, location: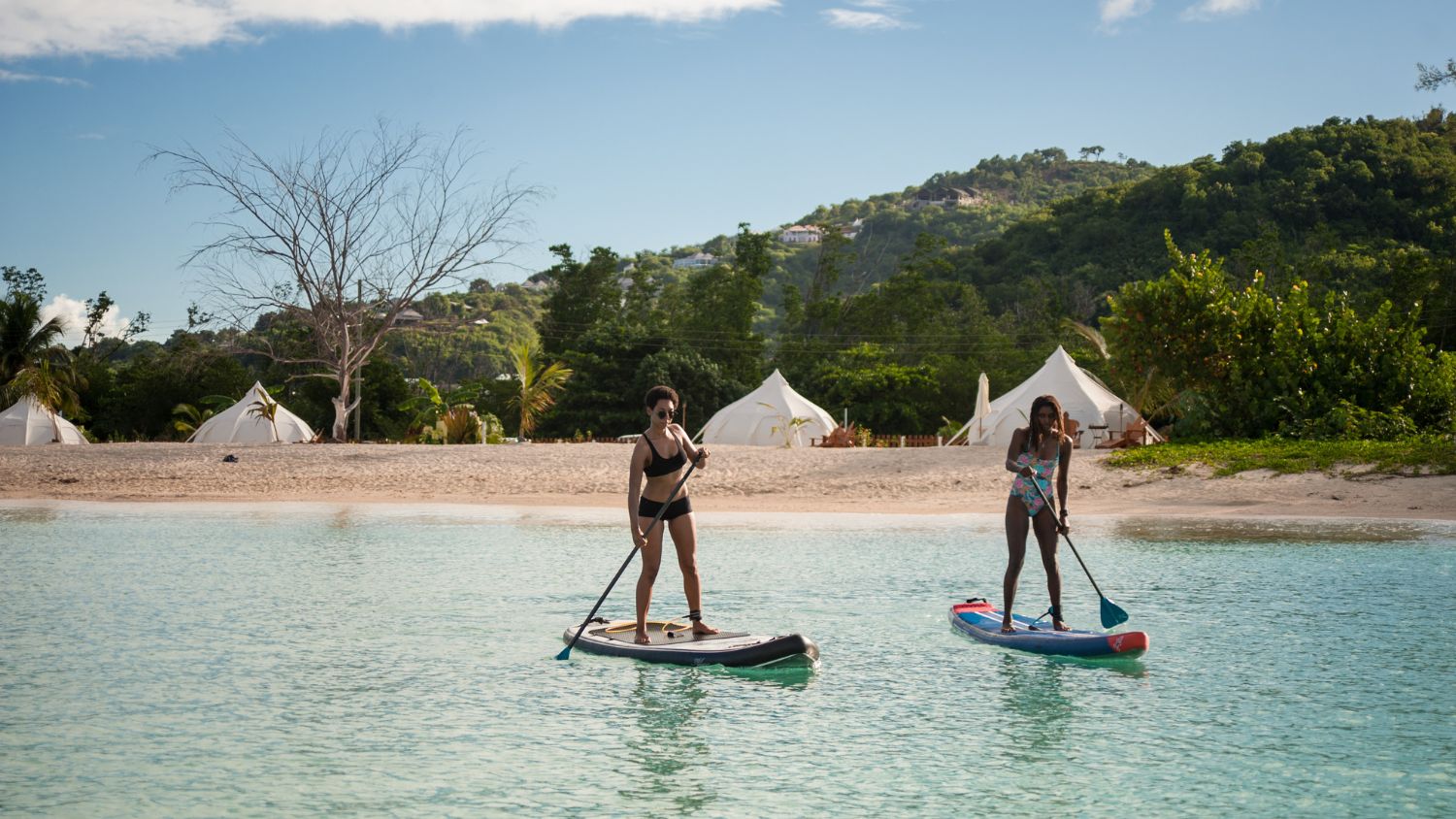 Valley Church is considered one of the most beautiful of Antigua's beaches, yet it's all but empty most of the time. Fronted by the sea and surrounded by pasture and forest, the setting is tranquility itself, with a soundtrack of birdsong and gentle waves. 
Designed for everybody?
Wild Lotus is definitely not for the average traveller. It's as far from the typical all-inclusive resort as you can get. On the other hand, anyone with even a little experience enjoying the outdoors will cherish the experience of falling asleep in a brass bed to the sound of lapping waves on a tropical beach. 
Breakfast in bed?
No, but breakfast is served most mornings on the beach right outside each tent door. 
What you loved: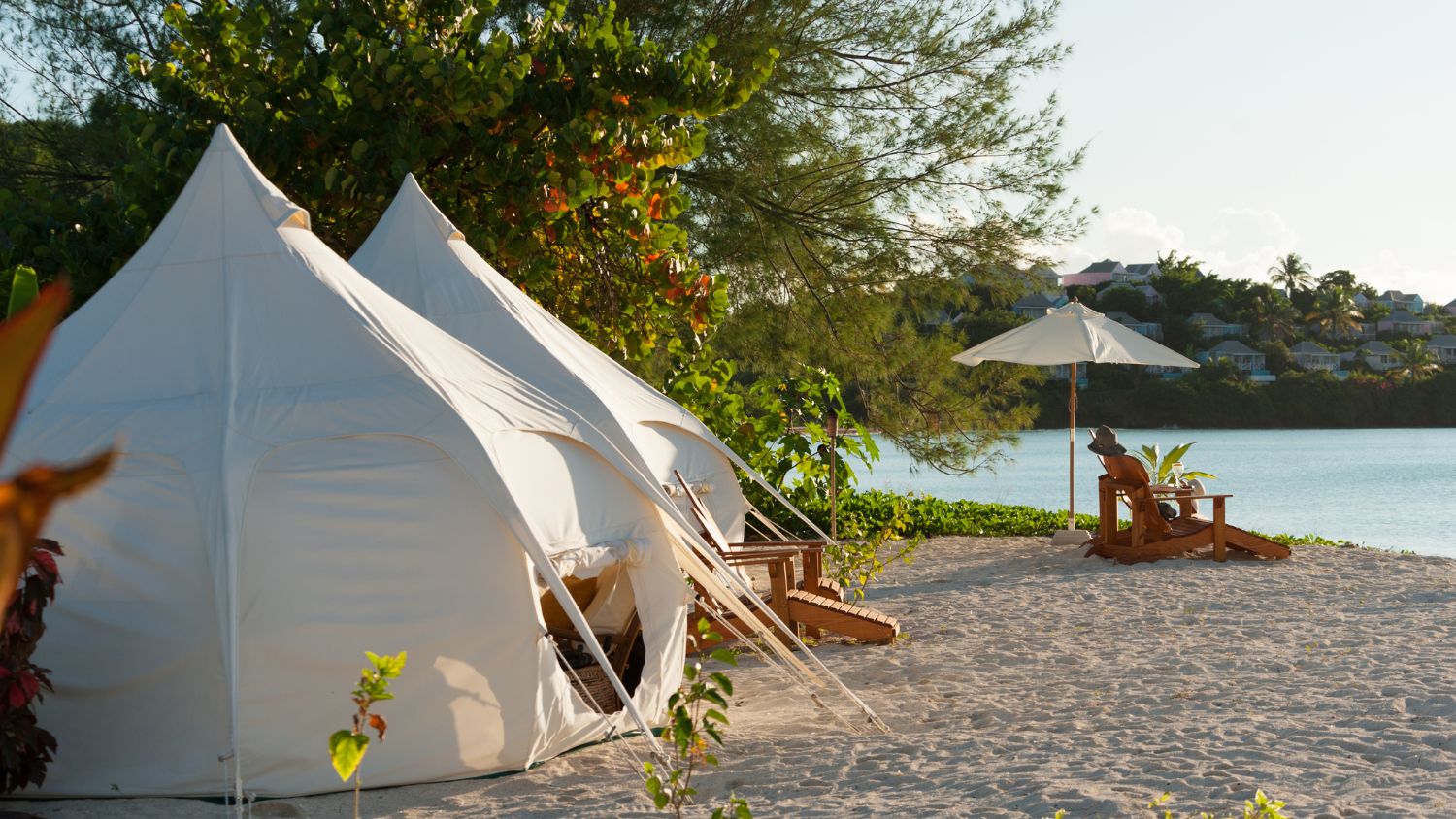 I love that someone finally put together Caribbean-style outdoor living with the northern concept of glamping. I love the moment of discovery – shuffling through the soft, Antiguan sand with a warm breeze off the blue ocean, then flipping open the door to find a roomy interior furnished with oak antiques and brass beds. Out the back door, each has an open air shower hidden by flowering plants, banana trees and other lush foliage. 
What you thought could be better: 
The price of a night's stay seems high for a glamping experience. On the other hand, prices are on par for this remote island where location, shipping and travel costs make almost everything more expensive than other destinations. 
Need to Know
Beach breakfast, US$20 per person, free with some packages.

En suite showers with nearby bathrooms.
On-site dinners, campfires, yoga, cardio programs, eco-therapy, Jeep rentals and off-site excursions are available.
Free WiFi.
Solar lights and phone chargers.
Window screens, interior locks and safes in each tent.
Adjacent beach bar.
Award winning Sheer Rocks Restaurant is at the far end of the beach on a rocky promontory.
Airport shuttle available.
Reserve directly or through most hotel booking sites.
https://wildlotusglamping.com/reservations/#bookings