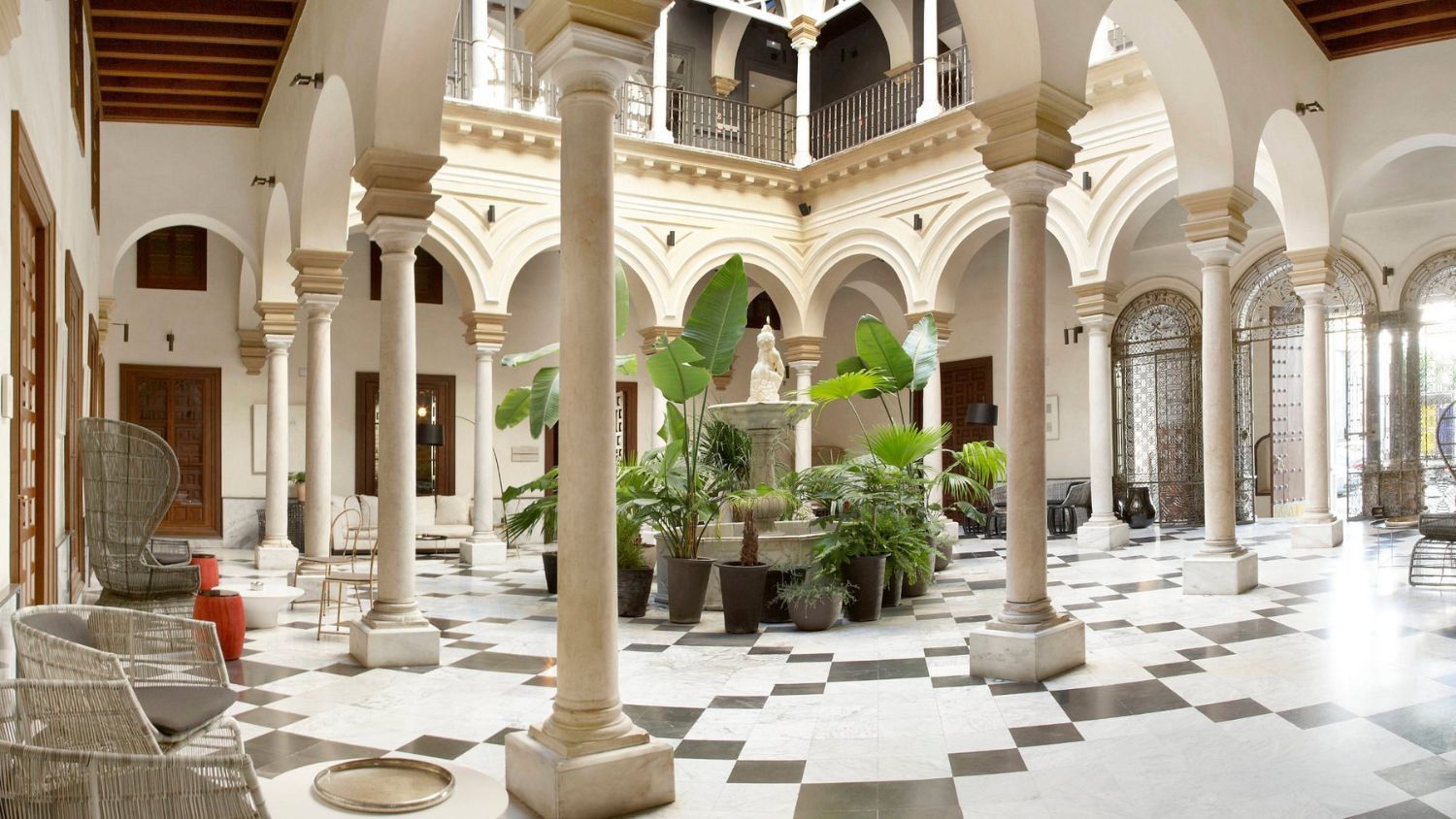 Hotel check in/check up – our intrepid editors booked a room at this Baroque palace-turned-boutique hotel, and why you should too
Where you stayed:
Palacio de Villapanes, 31 Santiago Street, Seville, Spain 
Any history to the place?
Built in 1728, the Palacio is considered Seville's most outstanding example of an 18th century private residence and of the city's Baroque architecture. From the plain exterior, it's difficult to identify the building as a 50-room boutique hotel. The heavy wooden door opens onto a courtyard framed by arches supported on white marble columns. A bubbling fountain surrounded by lush greenery graces the centre. Beyond this luxurious space, a second courtyard beckons. A rooftop patio adds to the attractive public spaces.
For three centuries, this was the home of the Marquis de Torreblanca del Aljarafe family and descendants. As an admiral, he made his fortune supervising the shipment of silver and gold across the Atlantic to Spain. Over time, the family's fortunes faded, as did the former glory of their home. By the time they sold it two decades ago, parts had crumbled. Major renovations, a partial rebuild and restoration of the main staircase, the parquet flooring, tiles, wooden doors and marble columns were required. 
What brought you to this hotel?
Planning a trip to Seville, I learned of this special property. The depth of its heritage and the elegance of its interiors attracted me.  
When did it open?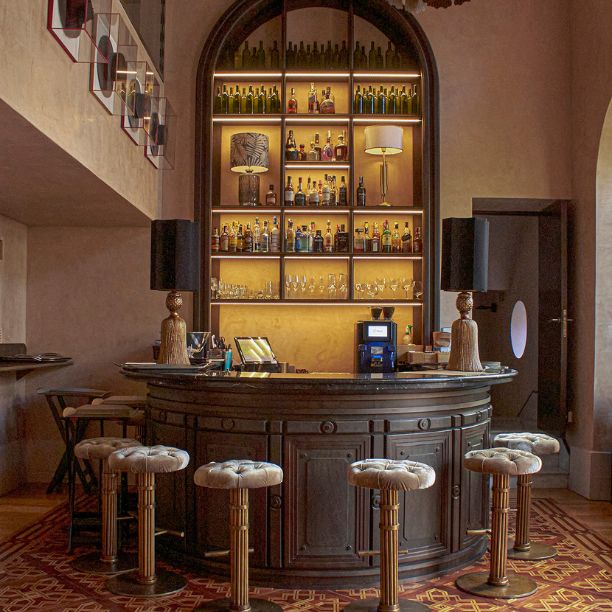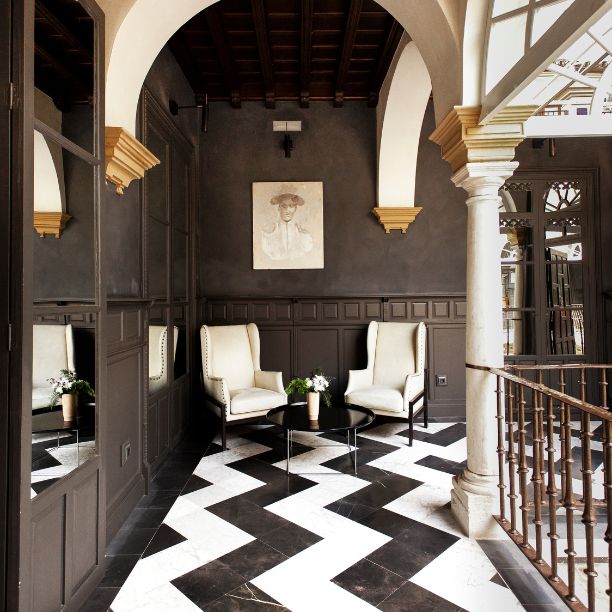 A private residence for nearly 300 years, the Palacio opened as a hotel in 2009. It's now part of the CoolRooms group. 
Location, location, location: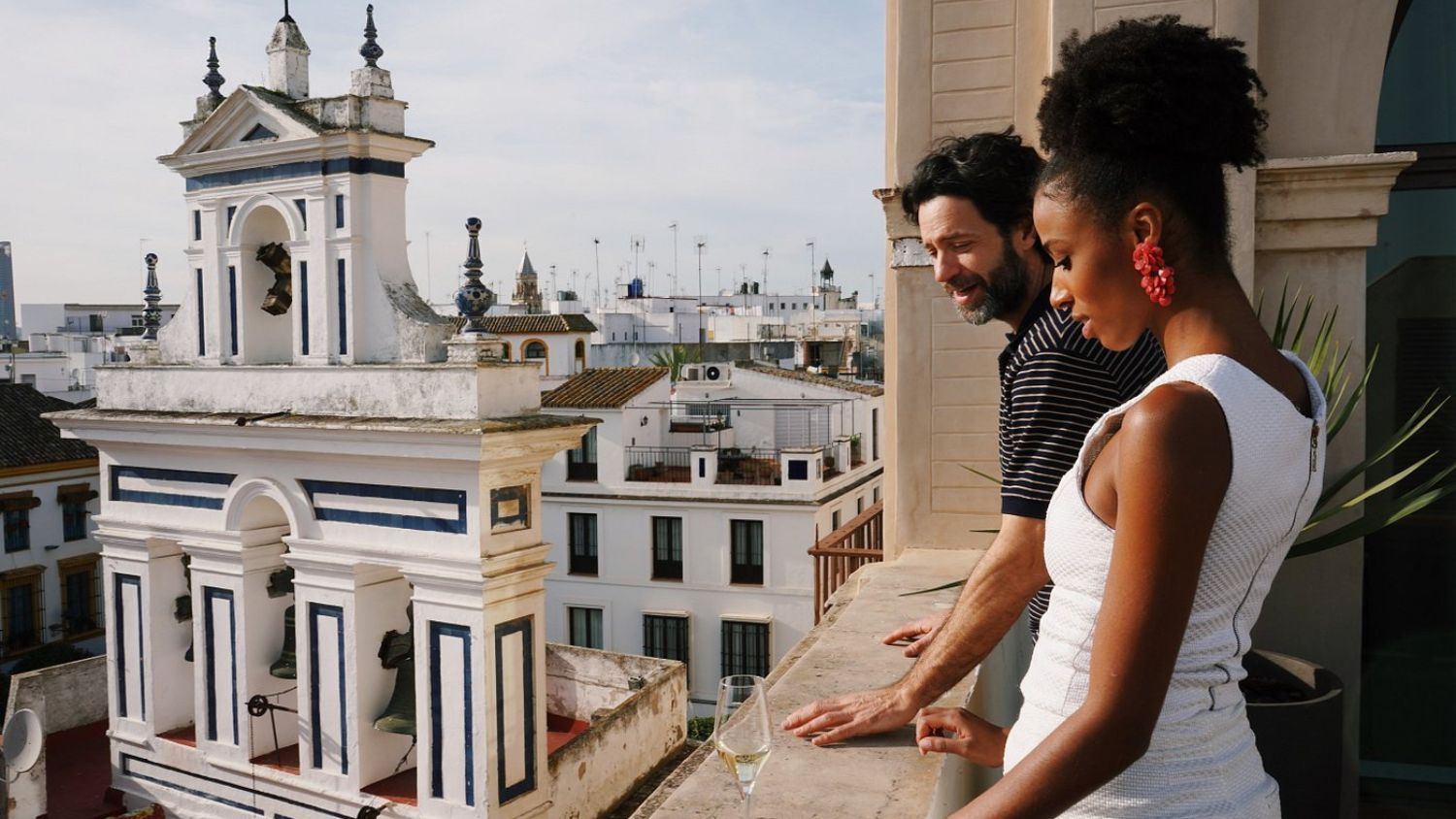 Down quiet Santiago Street off busy Ponce de Leon Plaza, the Palacio is set in Sevilla's Santa Catalina neighbourhood and within a 10 minute walk of the major cultural attractions and tourist areas.  
Designed for everybody?
While the Palacio is a popular place – it can be fully booked in summer and around annual events such as Holy Week in April – this is a hotel for seekers of luxury. All rooms are handsomely furnished. Horizontal massage nozzles and rain heads are standard in every shower. Only one room is built to be accessible. 
Breakfast in bed?
Sure, but visit the vaulted basement breakfast rooms where the family once stored wine and coal. Service is exceptionally fast and the menu runs from yogurt and fruit and Spanish meats and cheeses to omelettes and toasts with savoury toppings. 
What you loved:
The Palacio reveals itself all at once. Stepping through the door to the view of the courtyard with the fountain framed by those marble columns invariably draws a "Wow" from arriving guests. In that exquisite scene is everything you need to know about the elegance of the hotel, foreshadowing the rooms and public spaces within. 
What you thought could be better: 
The hotel could employ more significant environmental measures. Those heavenly showers use excessive amounts of water. In the city with the hottest climate in Europe, some of the underused rooftop patio could be shared with solar panels. 
Need to Know
Check in, 3 pm; check out, 12 pm
On-site restaurant and bar. Basic table service breakfast is included, extras are available as is 24 hour room service. 
Comfortable courtyard patio and a rooftop patio.
Free WiFi throughout.
Luggage storage.
Paid parking. 
Spa services to open soon.
Reserve directly or through CoolRooms.