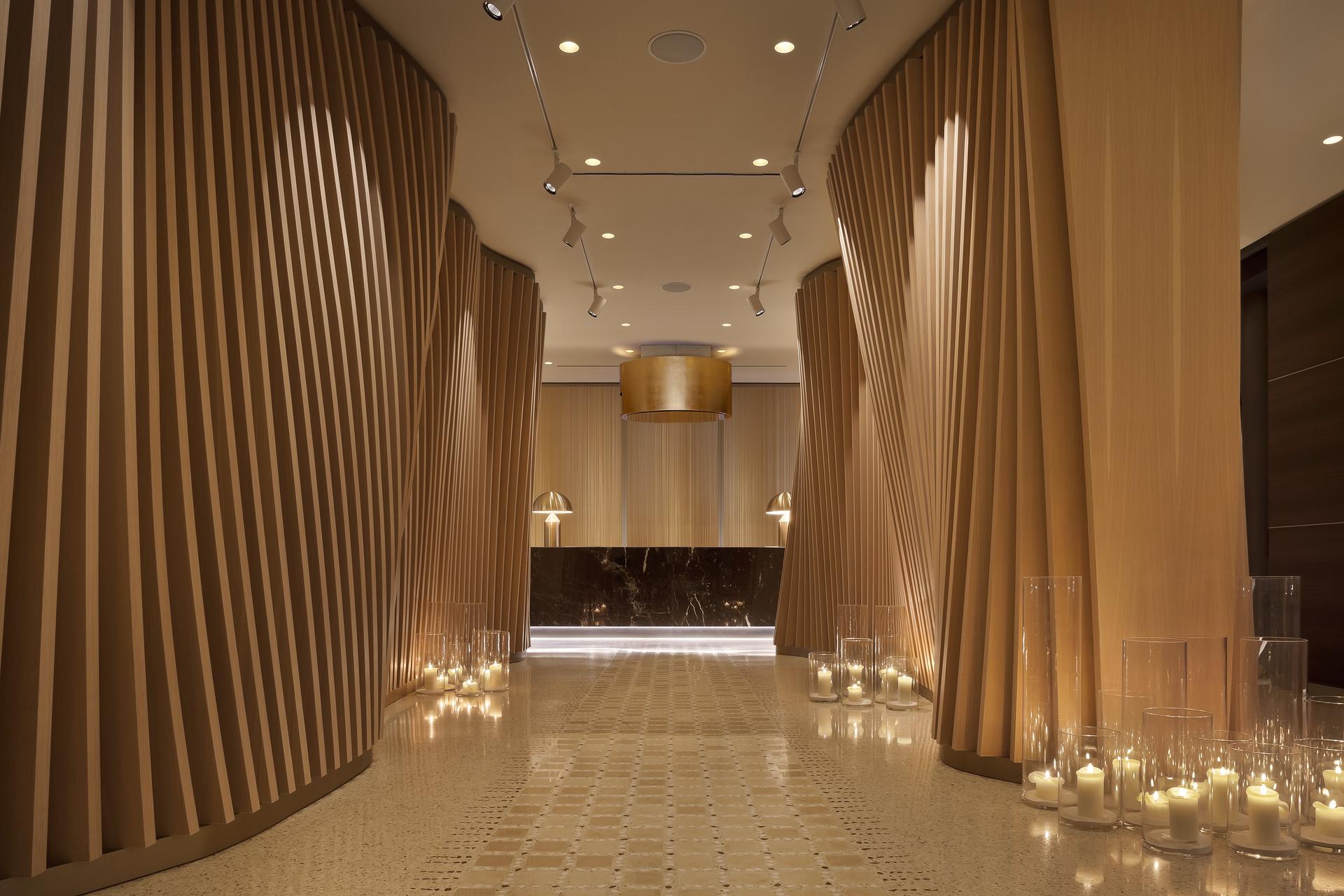 Hotel check in/check up – our intrepid editors booked a room at Milan's storied ME Il Duca Hotel, complete with a rooftop bar with all the views, and MeMe, its friendly dog-in-residence, and why you should too
In Milan, everywhere you look you're reminded that you are in the fashion and business capital of Italy. Impeccably-suited men quaff early morning espressos at caffè counters, while their chic female counterparts navigate the tiled and cobblestoned streets in high-altitude heels. And I must admit: I'm an Italy addict. The scenery, people, and the Prosecco might have something to do with it. For my ninth vacation, I decided to visit Milan, famed as the country's business and fashion capital. Even the tourists seem a little more elegant than elsewhere in Italy, with nary a backpack in sight.
What brought you to this hotel?
The ME is part of the worldwide Spanish hotel chain Melia, known for their stylish properties – more than 400 across four continents – with a distinctly European vibe. 
Location, location, location: 
It's located off Piazza della Repubblica, a large leafy square conveniently just north of the city centre. Even better, it's handy to Milan's efficient train station and metro (subway) as well as the city's principal attractions: the sublime Duomo, or cathedral; the legendary La Scala Opera House; and the Santa Maria delle Grazie convent that's home to Da Vinci's "The Last Supper" mural. Put on a pair of comfy shoes and you can walk to them all.
Breakfast in bed?
You bet, as the ME offers 24-hour room service.  
But why not head to the rooftop Radio resto? It's the perfect spot for a more-than-continental breakfast, with offerings ranging from decadent, Instagrammable pastries to healthy options and all the way to the decadent, traditional English breakfast including bacon, ham, sausages and eggs cooked to order.  
It's clear from the number of breakfast meetings taking place at the Radio that this is a preferred spot of both the Milanese business community and visiting corporate travellers for early face-to-face meetings.
When did it open – and what's the vibe?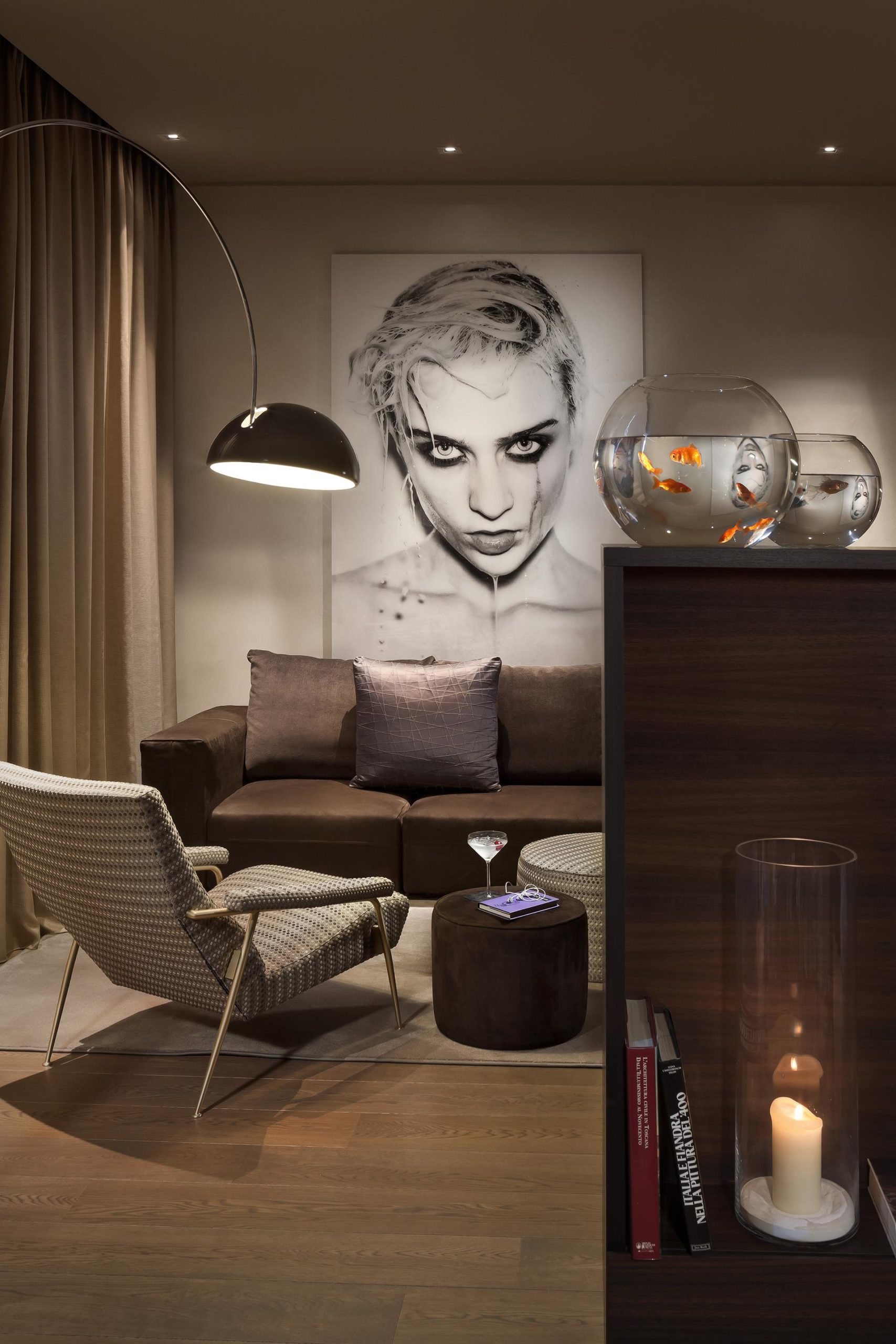 Opened in 2015 with sleek, contemporary lines and furnishings to match, the ME Milan Il Duca's ambience – including the lobby scent and ambient music, which is changed to suit the time of day – is delightful and laid-back chic. Adorned in neutral shades of beige, grey and taupe, public areas are treated to a pop of colour in massive photographic portraits, some cheeky, others dramatic. The artwork in the lobby is changed regularly to keep things fresh and inspiring.  
How are the rooms?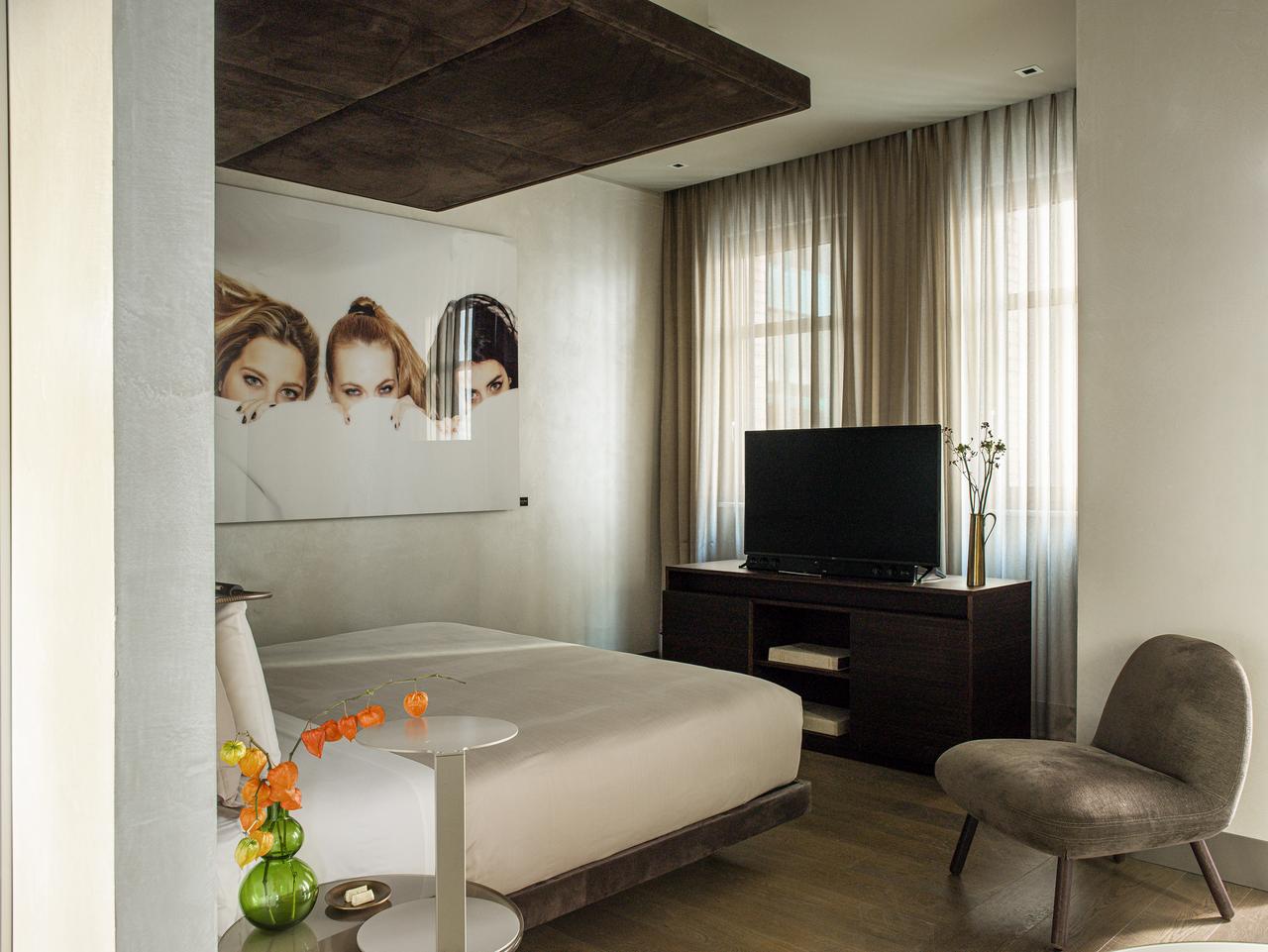 The 132 rooms (including 32 Junior Suites) are contemporary, featuring muted tones and sleek furnishings. There's touch-screen lighting, a generous mini-bar and coffeemaker. The marble-clad bathrooms include twin sinks, rainfall showers, heated towel rails and eco-friendly amenities. Nice touch: the hotel provides purse-sized tubes of hand cream and lip balm, made in Italy by Bigelow Apothecaries.
Rooms are serviced twice daily by housekeeping, and it's a warm, hospitable touch to come home after a long day of sightseeing to a fresh pair of ME slippers resting on a pristine linen mat beside the bed.
How did you find the staff?
What makes the ME additionally such a pleasure is the staff. While other 5-star luxury hotels often train their staff to be deferential and almost invisible, the personnel chosen to work at the ME are hand-picked for their bubbling personalities and brio. 
"We strive for as much interaction with our guests as possible," Susanna Concesa, the hotel's Groups and Events Manager told me. "We work to foster a culture of friendliness, and want you to feel at home – that the ME is not just a building in which you sleep." 
Designed for everybody? 
The clientele is, for the most part, a mix of mid-week corporate traveller and weekend leisure-seeker, both domestic and international. But of course that can vary by season. 
What you loved:
One of the nicest spaces is the small library tucked away off the lobby, home to comfy couches, English-language newspapers, and a freshly-opened bottle of Prosecco chilling in an ice bucket.  
Radio resto and terrace transforms into a bar come aperitivo hour – a perfect place to rub shoulders with local fashionistas. Or if you prefer your cocktails at ground level, there's a charming garden patio at the entrance which twinkles with fairy lights and the welcoming charm of the purple-coated doormen.
And if during your stay in Milan you miss your furry companion back home, not to worry. MeMe ("mimi"), the hotel's official dog, will make you feel right at home. The general manager's fluffy little ball of fur has the run of the lobby, eager to greet guests and generally be made a fuss of. 
What you thought could be better:
The signage at the front of the hotel is, of course, very elegant but makes the property a little hard to find if, like us, you have walked from the train station.
Need to know:
Find out more about the ME Milan Il Duca Hotel here.