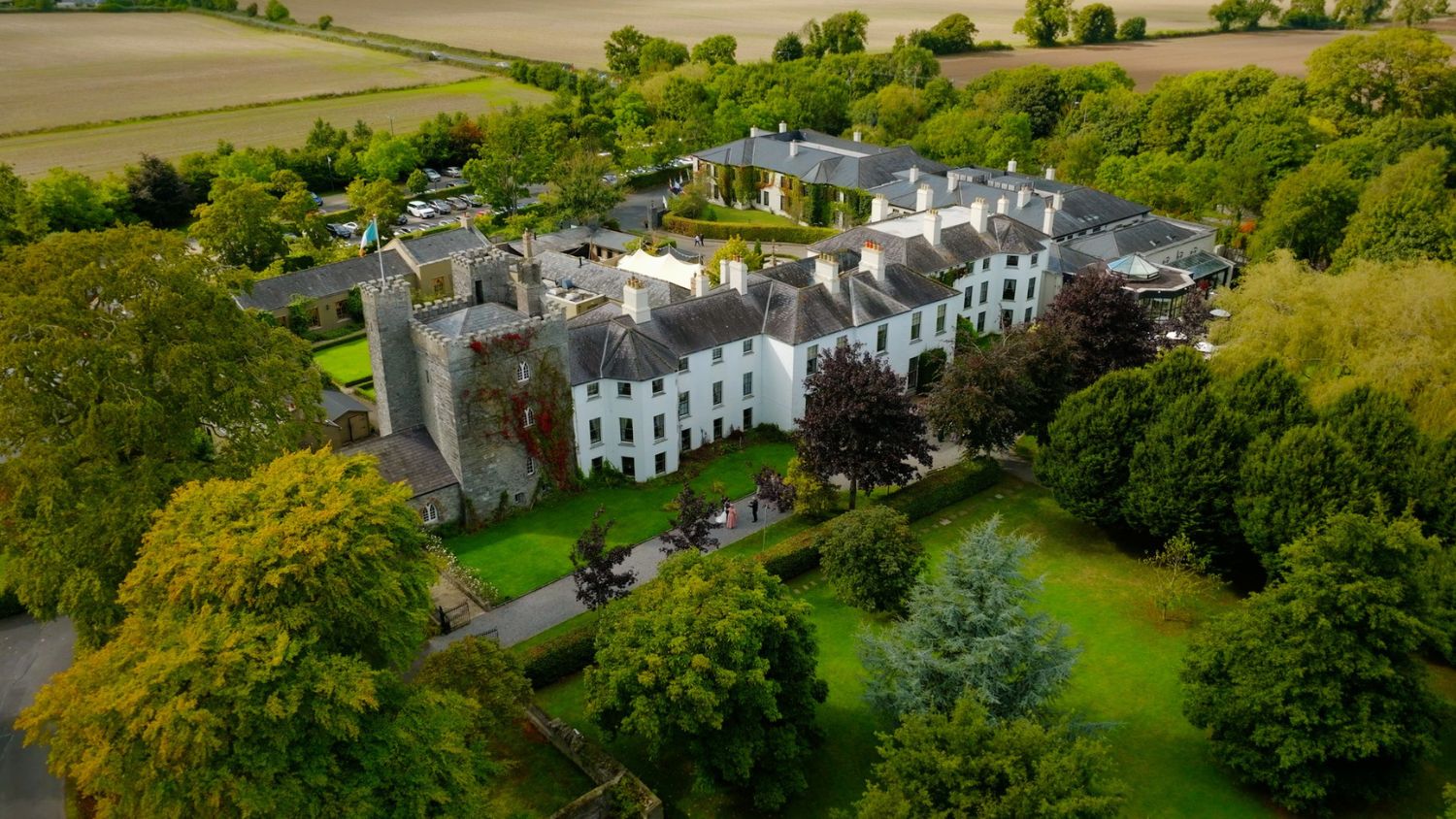 Hotel check in/check up – our intrepid editors booked a room in an ancient Irish castle with a musical past, and why you should too.
Barberstown Castle, the Bronze winner of the 2022 Historic Castle Hotel Award, is set in Ireland's "Ancient East" at the edge of "the pale," the medieval perimeter of defences around Dublin. As a former agricultural estate, it's immersed in pastoral Irish countryside. Each room feels as much like a private art gallery or museum with historic paintings and period furnishings, as it does a luxury stay. As a member of Ireland's exclusive Blue Book collection, it's a truly unique, privately owned, boutique hotel steeped in Irish history.
Where you stayed:
Barberstown Castle, County Kildare.
What brought you to this hotel?
When I was searching for historic inns and hotels with a musical connection in Ireland, I discovered that the Barberstown Castle goes back 735 years and has a link to a modern rock and roll star. Irresistible.
When did it open?
The castle briefly opened as a guesthouse in 1971 before returning to private ownership. In 1987, the 10 bedroom property was transformed into a luxurious 55-bedroom, four-star hotel.
Any history to the place?
Built by Nicholas Barby, the original medieval stone castle keep dates from 1288, making it the oldest roofed castle in Ireland. For its first couple of centuries, the keep suffered repeated attacks as the tides of history swept across Ireland. Today, 37 owners later (one of whom is said to be entombed in the walls), the keep serves as an atmospheric fine dining hall hung with rustic, wrought-iron chandeliers and hunting trophies. The rest of the hotel dates from various periods as each owner put his stamp on the property, mostly in the 18th and 19th centuries. The best known owner is rocker Eric Clapton, who took possession in 1979 at the height of his fame. For eight years, Clapton hosted jams with fellow famous musicians like Bob Dylan, Phil Collins and members of the Rolling Stones. One of Clapton's guitars hangs in a glass case on the dining room wall.
Location, location, location:
Barberstown Castle is 29 kilometres from central Dublin and is the closest castle to the Dublin airport. It's set in a pastoral landscape that recalls the castle's time as an agricultural estate.
Designed for everybody?
The Elizabethan and Victorian luxury is best suited to couples seeking a romantic getaway – indeed, the castle hosts dozens of weddings every year – but the rooms are surprisingly affordable for such a luxurious estate stay, even in mid-summer coming in around CDN$300 a night. With events for kids like Easter egg hunts, families are welcomed as well.
Breakfast in bed?
No, but with four dining spaces, including the keep, the Haggard Pub and a garden side bar, sampling the options is part of the experience.
What you loved:
I fell in love with the castle keep. Savouring every bite of a gourmet meal beside a blazing hearth with chandelier candles flickering overhead is an unforgettable experience. At the same time, the Victorian heritage and décor of each room kept me lingering in the luxury. Even the bathroom fixtures deserve mention as works of art. I also loved the community feel of the place. During my stay, I squeezed into the onsite Haggard Pub where a crowd cheered Ireland on to defeat arch rivals England in the rugby championship.
What you thought could be better:
At a nearly perfect hotel steeped in the better part of a millennium's history, it's difficult to imagine what could improve the experience. The dining options range from hearty pub fare to pig roasts to fine dishes built around the best local Irish ingredients, so perhaps the Barberstown could grow more of its own food for those dishes. After all, there's a full time gardener, an herb garden and plenty of ground to till on a property that has a history of agricultural innovation.
Need to Know
Four dining spaces include an onsite pub and a patio bar.
Free bicycles for local use.
Full made-to-order Irish breakfast and free bottled water.
Ask about the dedicated pet-friendly room.
Dinner, bed and breakfast packages available .
Parking and WiFi are free.
Ask about nearby horse race tracks.
Bus, train and taxi links from Dublin.
Check in is 3 p.m. (as early as noon, subject to availability.) Check out by 11:30 a.m.
https://www.barberstowncastle.ie