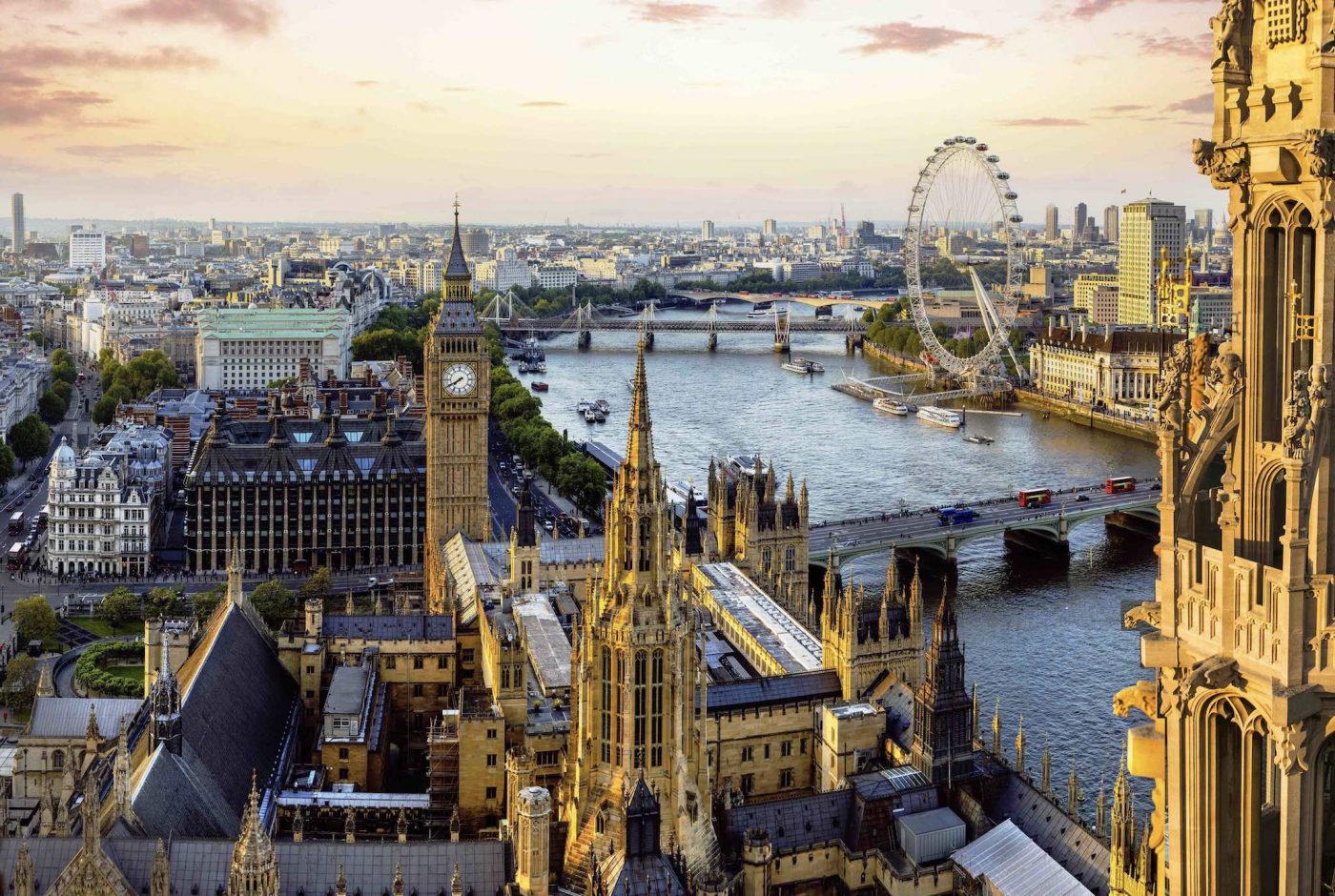 Heading for a quick jaunt to London? Our picks of London's top hotels, from the classic to the cutting-edge and for every type of traveller.
The Hotel: citizenM Tower of London hotel
---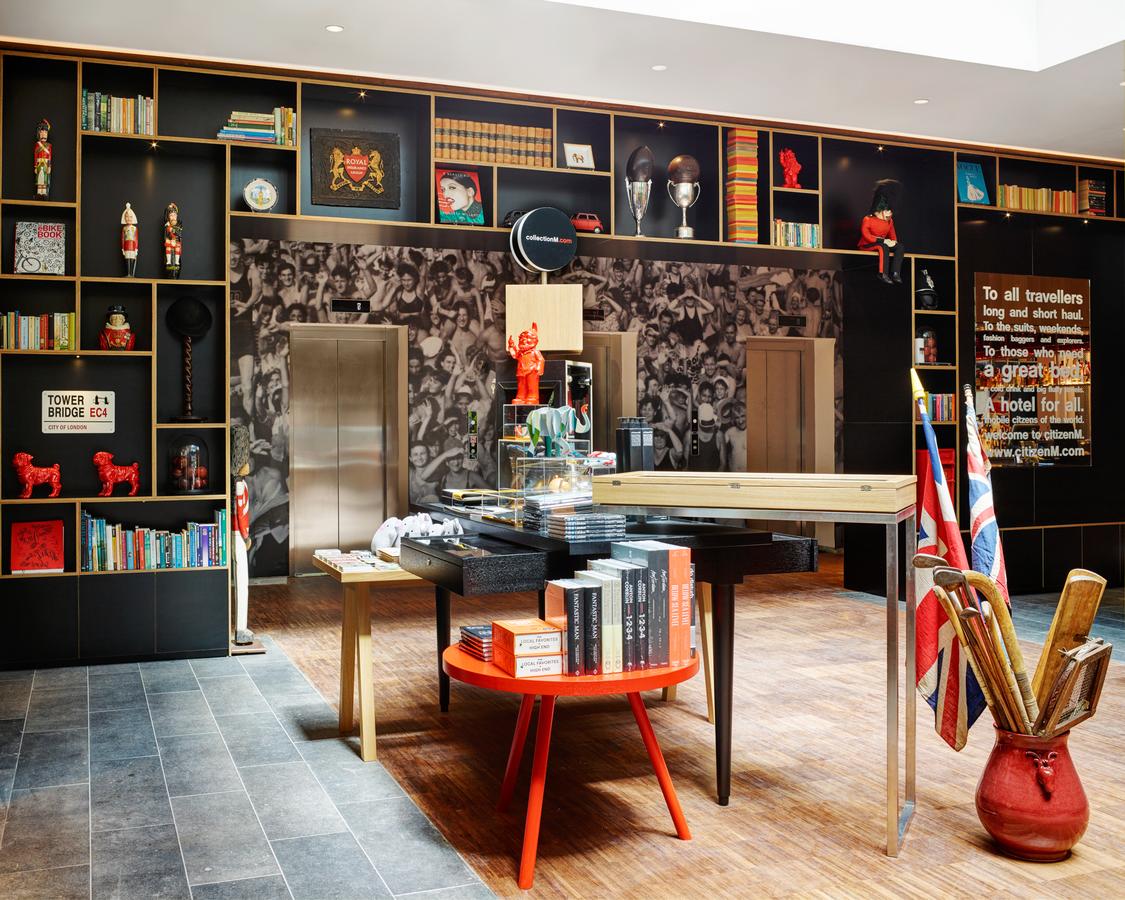 citizenM Tower of London hotel
CONCEPT: Stylish and Boutique
Located above Tower Hill, citizenM Tower of London, the Dutch chain's third hotel in Britain alongside citizenM Bankside and citizenM Glasgow gives you a sweeping view of this beautiful city, including the Tower of London, The Gherkin, The Shard, Tower Bridge and, in the distance, Canary Wharf.
Designed by the acclaimed Amsterdam-based creatives of Concrete, the building's glass and limestone facade blends in with its surroundings. Walls are lined with trademark floor-to-ceiling bookshelves stocked with coffee-table books, sculptures and souvenirs that celebrate Britain (toy Morris Minors, miniature postboxes and vintage cricket bats) as well as large pieces of contemporary art by artists such as Julian Opie, Dominic Harris and Peter Lamb.
Furniture from Vitra, citizenM's long-term partner, is used throughout the hotel, showcasing classic pieces from designers such as Verner Panton, Charles & Ray Eames and Jean Prouvé. In the centre of the new hotel are the self check-in terminals, arranged in circles around small sapling trees, which allow a swift and easy check in and out in seconds. Oversized shelves let the guest enter the humorous world of citizenM. Filled with travel and art books and unique objects that reflect aspects of traditional British heritage, citizenM's love for quirky details will delight guests looking for a smart fix of trademark Brit wit.
The Hotel: The Zetter Townhouse
---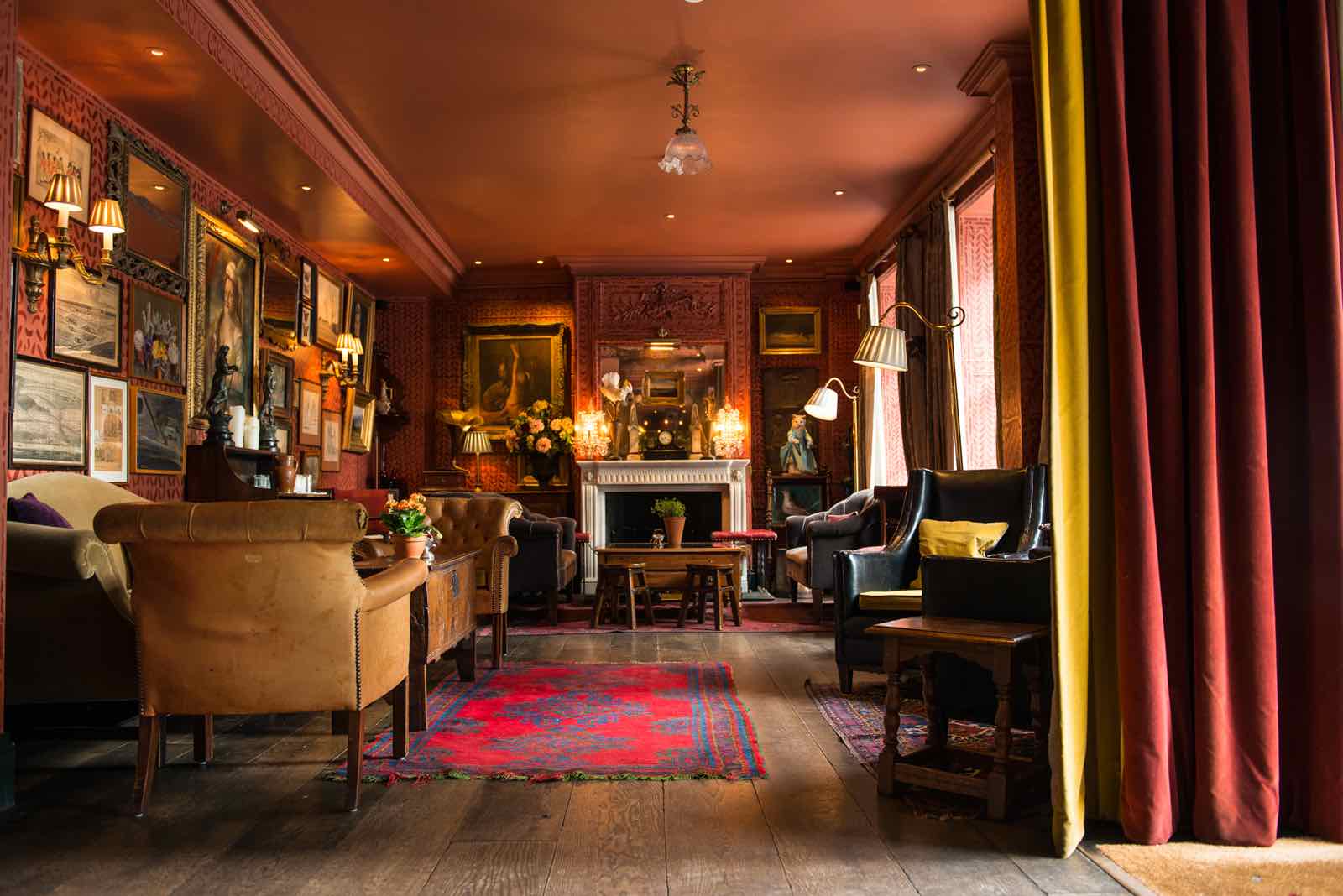 The Zetter Townhouse
CONCEPT: laid-back luxury hotel
If the Marylebone location or the authentic Georgian architecture isn't enough, then living vicariously through the home's fictional former resident, the wicked Uncle Seymour, should be. The Zetter Group founders have filled the townhouse with paraphernalia so eclectic, one can only order a meticulously crafted cocktail and sip it all in. Don't forget to give Uncle Seymour a nod: his likeness hangs over the fireplace in the parlour named for him; after a nightcap slip into one of the 24 bedrooms, but don't count on Seymour's ghost making an appearance.
The Hotel: 41 Hotel
---
CONCEPT: Boutique and luxurious
If you prefer rubbing shoulders with Buckingham Palace types, being within walking distance of St. James Park and Westminster, yet maintain your incognito self, this is the spot. This private hideaway, part of the four- and five-star Red Carnation Hotel collection, invites one to sleep in (hot water bottle between the sheets at turn down is a warming touch), laze about and just be at home. Between the genuinely happy staffers to the exclusive executive lounge – stocked with all sorts of complimentary sweet and savoury treats, and a host who knows how to pour a proper gin and tonic – we didn't want to leave. www.41hotel.com
The Hotel: The Lanesborough

---
CONCEPT: Grand and posh
A poster child for the "everything that's old is new again" adage, this Knightsbridge monument to the Regency period was recently stripped to the bones and then reupholstered to a grandeur that may just be its original heyday's match. The 93 rooms are filled with crystal, antiques, 18th-Century art and a touch of mahogany to richly round things out. Opulent? Yes. Old-school, why not? A butler at your service? Naturally. Lanesborough.com
The Hotel: The Curtain
---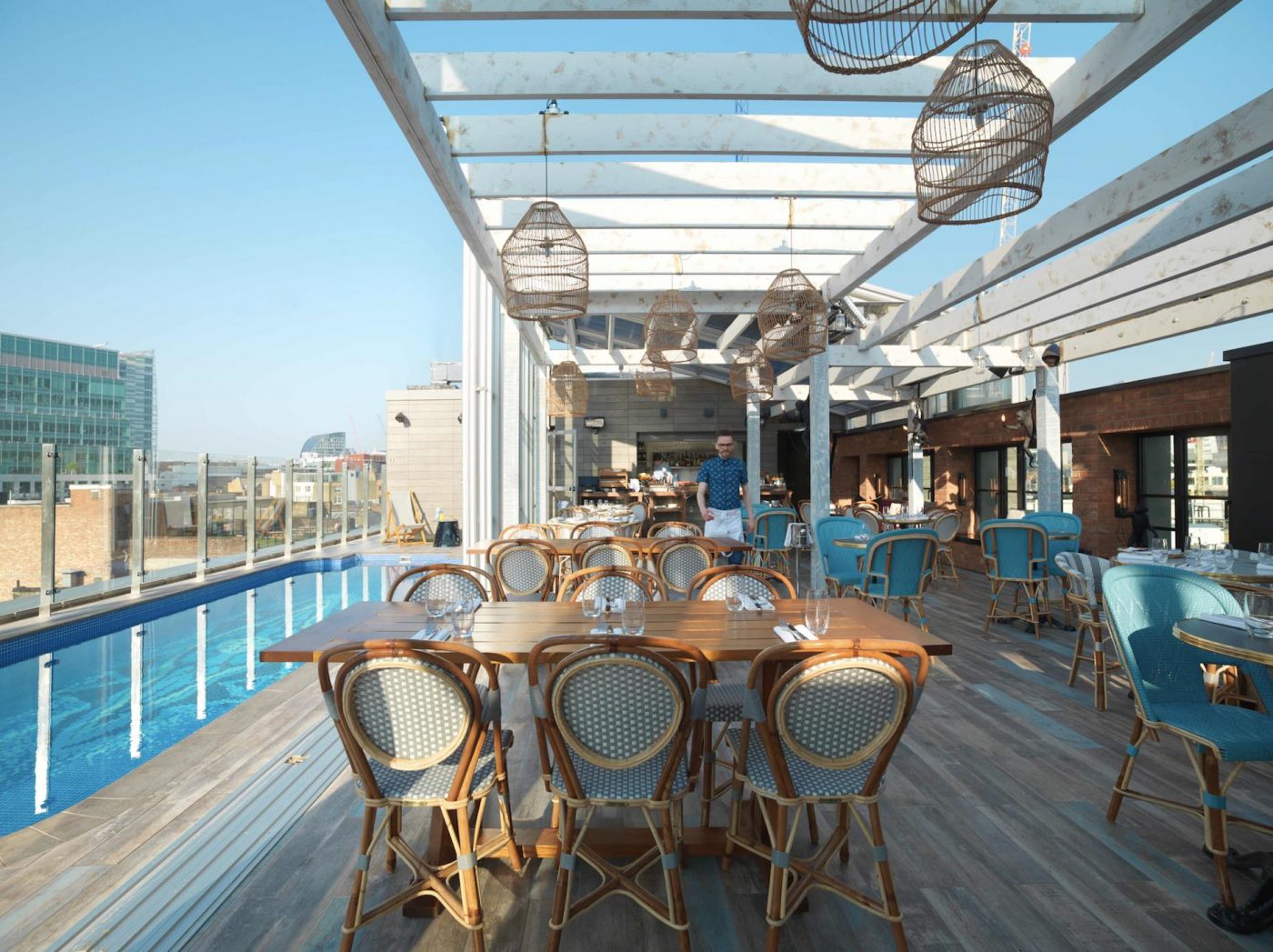 CONCEPT: Fashionable
A rooftop pool in London? A hip non-hipster hotel in Shoreditch? Well, if it's a rooftop pool at a smart new hotel in a once-slightly-edgy-gone-fashionable neighbourhood, by Gansevoort Group's Michael Achenbaum, then yes. Achenbaum is known for seeking out just-on-the-cusp-of-cool locales to build his properties; his Gansevoort Meatpacking in NYC was the first luxe sleepover in, yes, the meatpacking district in lower Manhattan. For The Curtain, he had been looking to tap into the burgeoning IT community that makes Shoreditch its home. Artists, musicians and a history of Londoner's weekend market-day pursuits – the Columbia Road flower market, Old Spitalfields market and Brick Lane are all found in this part of East London – keep it real.
And, speaking of real, The Curtain has maintained the building's industrial low profile, which suits Achenbaum's aesthetic just fine. He tasked his designers with creating a NYC industrial chic meets Brit Wit, by mixing clean-lined rooms with English eccentricism. Walls in the halls and the 120 guests rooms are decorated with rock 'n' roll photos by famed lensman Mick Rock; you can spy Bowie, Iggy and Prince, along with Banksy graffiti, and admire them all while lounging around on overstuffed furniture, resplendent with fuchsia tartans and forest green leathers. Achenbaum has also enlisted a bit of NYC street cred in the form of super chef Marcus Samuelsson, the Ethiopian-born, Swedish-raised mind behind Harlem's famed Red Rooster. Like Achenbaum's The Curtain, Red Rooster Shoreditch is Samuelsson's first foray across the pond. And it looks good on them both.
The Hotel: The Savoy
---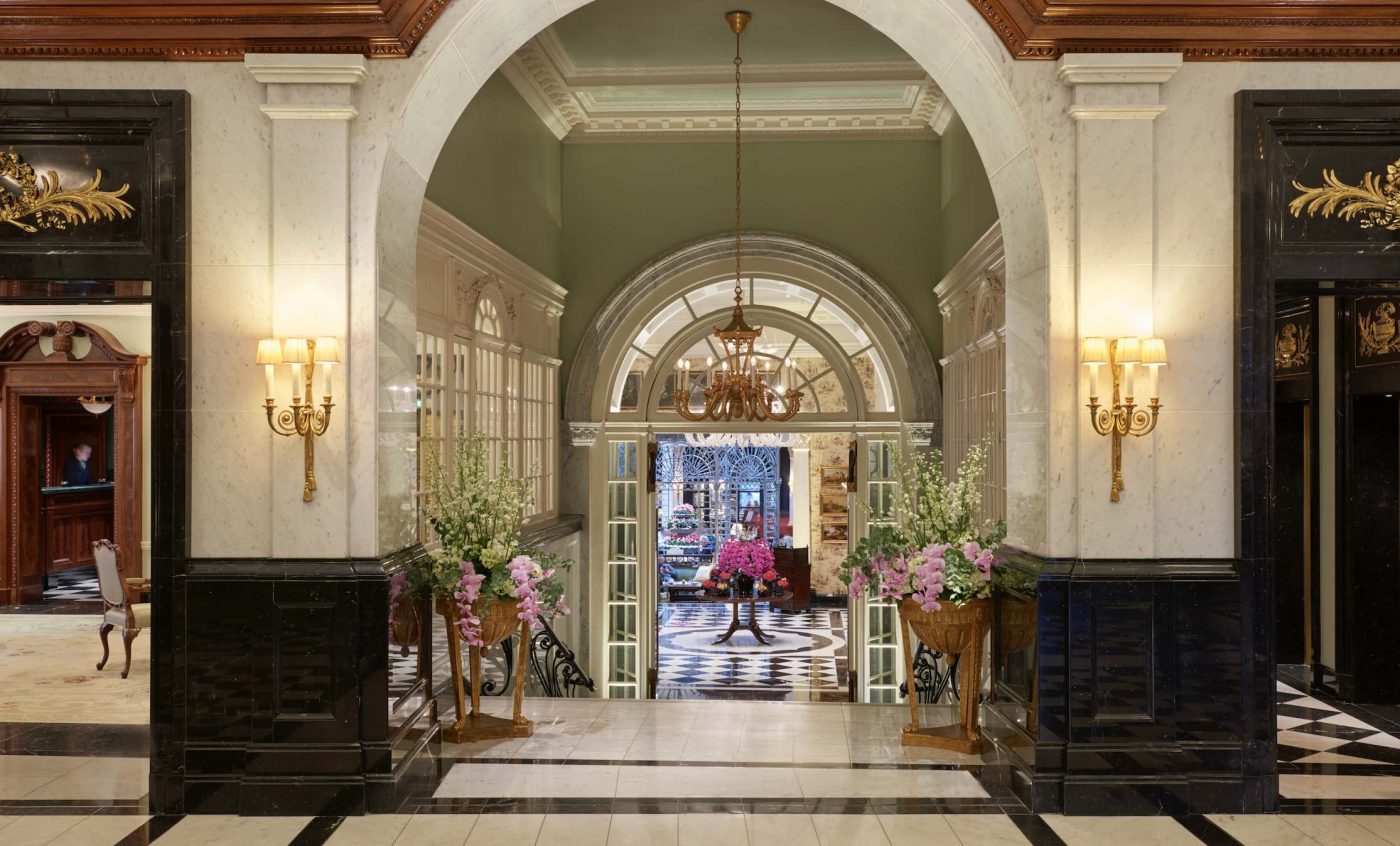 CONCEPT: Classic
What is it about hotels that are simply known, simply revered, by one word? The Ritz. The Plaza. The Savoy. Is it because, with the power of a singular moniker, there's power in its individuality, its oneness, its ne plus ultra? The Savoy, in London's historic Strand, certainly fits the bill. This Fairmont-managed property has held court in its location on the lip of Covent Garden, anchoring the north bank of the river Thames, since 1889. It's been a go-to for those who we'd also recognize with one word: Chanel, Churchill, Bogart, Marilyn, Liza…. Of course, even the most splendid of us must concede to a makeover in keeping with the times and, more than 120 years after its founding, the property was shuttered and given a head-to-toe lift that would make plastic surgeons in Brazil envious. Every inch was reimagined, from the bars to the 260-plus bedrooms, with a nod to maintaining the Edwardian and Art Deco styles, yet lightened up. In the fall of 2010, the grand dame reopened to much pomp fitting of a £220 million spend (in today's currency, that's about 365 million loonies).
In 2016, the hotel tapped its latest GM, Philip Barnes, formerly of the Fairmont Pacific Rim in Vancouver. The Brit-born (but very comfortable in Canada) Barnes took the reigns at the Pac Rim in 2011 and quickly created a destination for Vancouverites and travellers alike that was more than just a place to sleep. The local hangout vibe took hold, and the powers that be took note. Since arriving on the Strand, Barnes has taken his "unstuffy" approach to The Savoy, infusing the landmark with a casual-meets-elegant vibe that, frankly, a long-term stint in the Canadian West would no doubt have influenced.
The American Bar, one of the oldest still-standing bars in London, is new again; during this year's London Cocktail Week, it was named as the Best Bar in the World, by The World's 50 Best Bars and Tanqueray. No surprise, as the team headed up by Erik Lorincz is constantly shaking up his vision of fresh takes on classics, as well as taking that quintessentially British sensibility as inspiration to the evolving menu and elevating it without over-the-top theatrics. And, with a world that seems to be rife with drama, isn't it nice to know there's an oasis – a hip, hot, happening oasis, albeit – in a city that's had quite a few dramatic closeups of its own, particularly in recent times?
Cocktail hour can't come soon enough.