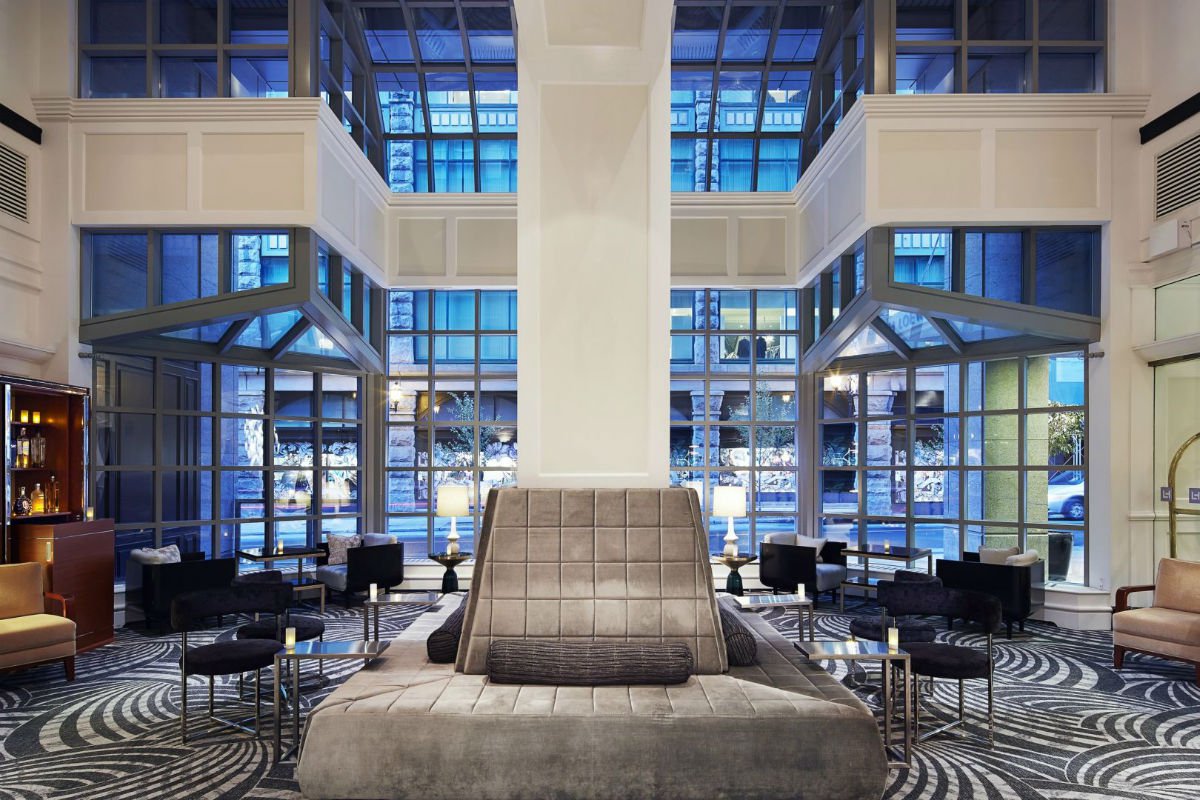 After 25 years, LOEWS' chic-boutique hotel holds its own in the heart of Montreal.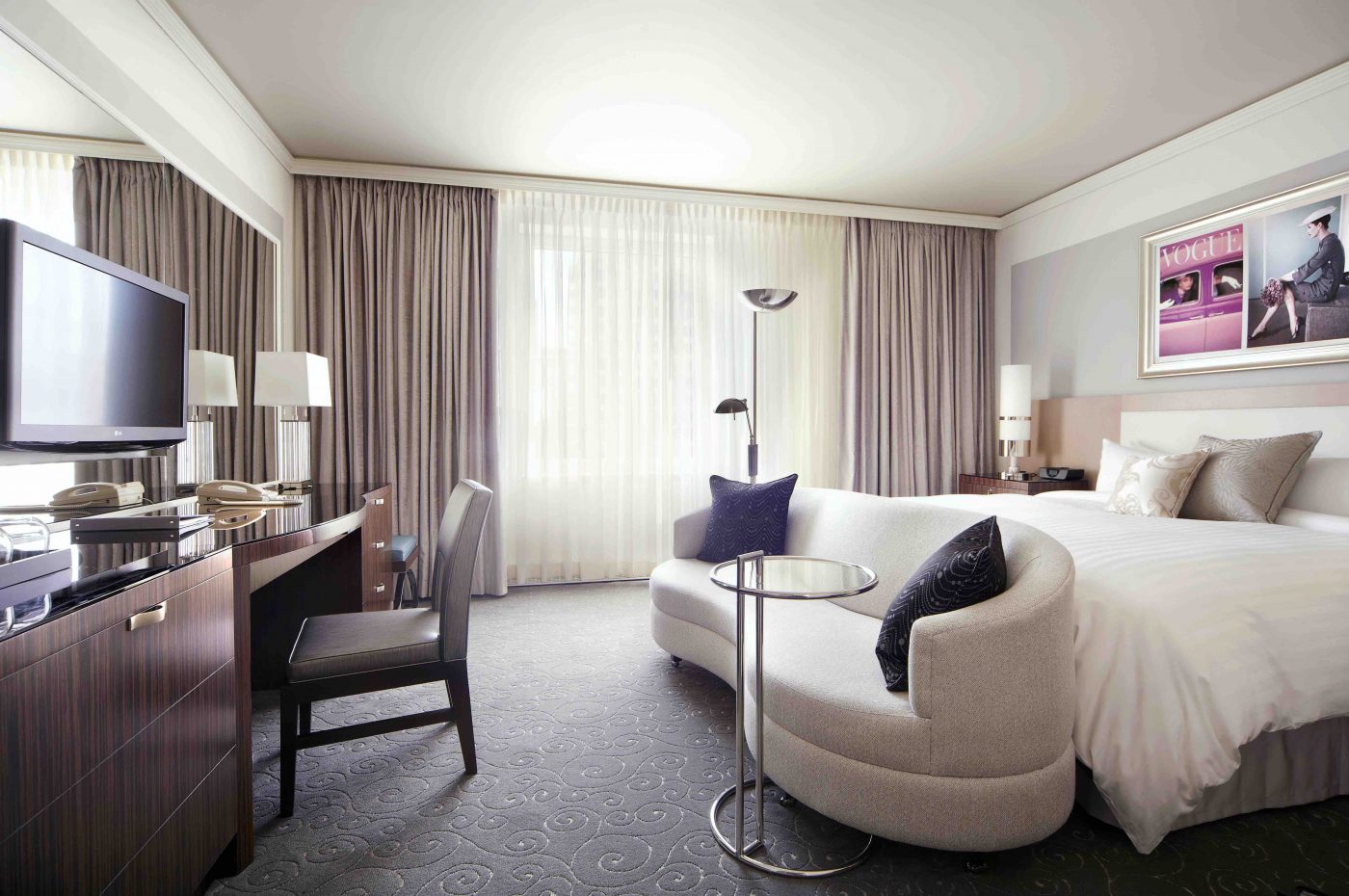 Nestled neatly on de la Montagne Street in Montreal's Golden Square Mile, the old home of Canada's Anglophone wealth, Loews Hôtel Vogue stands out from its competitors as the city's benchmark of modernism and luxury.
The boutique property, which is consistently ranked among Canada's finest hotels, is also a consistent showcase for forward-looking mode and sophisticated design.
Officially opened in 1991 by Senneville Hotels Inc., the property originally served as the offices of American oil company Texaco but was redesigned Belcourt properties under the name Luxurious Hotel Vogue. The hotel, now a Loews Hotel Management holding, celebrated its 25th anniversary in 2016.
The Lux Lounge, the hotel's handsomely appointed, wood-paneled lobby bar, strikes quite the contrast from the bright lights and deco feel of the rest of the lobby. The contrast of black and white bring freshness to the floor plan and the generous glass windows let plenty of light into the space and connect it to the street. It is open, airy and inviting.
In 2013 the hotel was entirely renovated at a cost of approximately $10 million. The 142 guest rooms now feature muted-colours and contemporary style, which serve to highlight the Vogue prints that adorn the wall above the headboard. These chic elements are in keeping with the hotel's overall modernist style and the artistic accents – such as the pendant chandelier and warped glass table that adorn the lobby.
The façade too received a facelift, with a newly remodelled canopy that brings to scale the pedestrian, inviting them to visit the hotel's lobby. An addition to the property is La Société Bistro – the second property of the famed Toronto restaurant – whose gilded entrance beckons guests to enjoy its refined cuisine.
Visitors to Montreal will love the hotel's location just off Rue Saint-Catherine, particularly those in need of some retail therapy. The high-end boutiques such as Holt Renfrew and Ogilvy are mere steps away as are the many museums and parts of McGill University's historic campus.