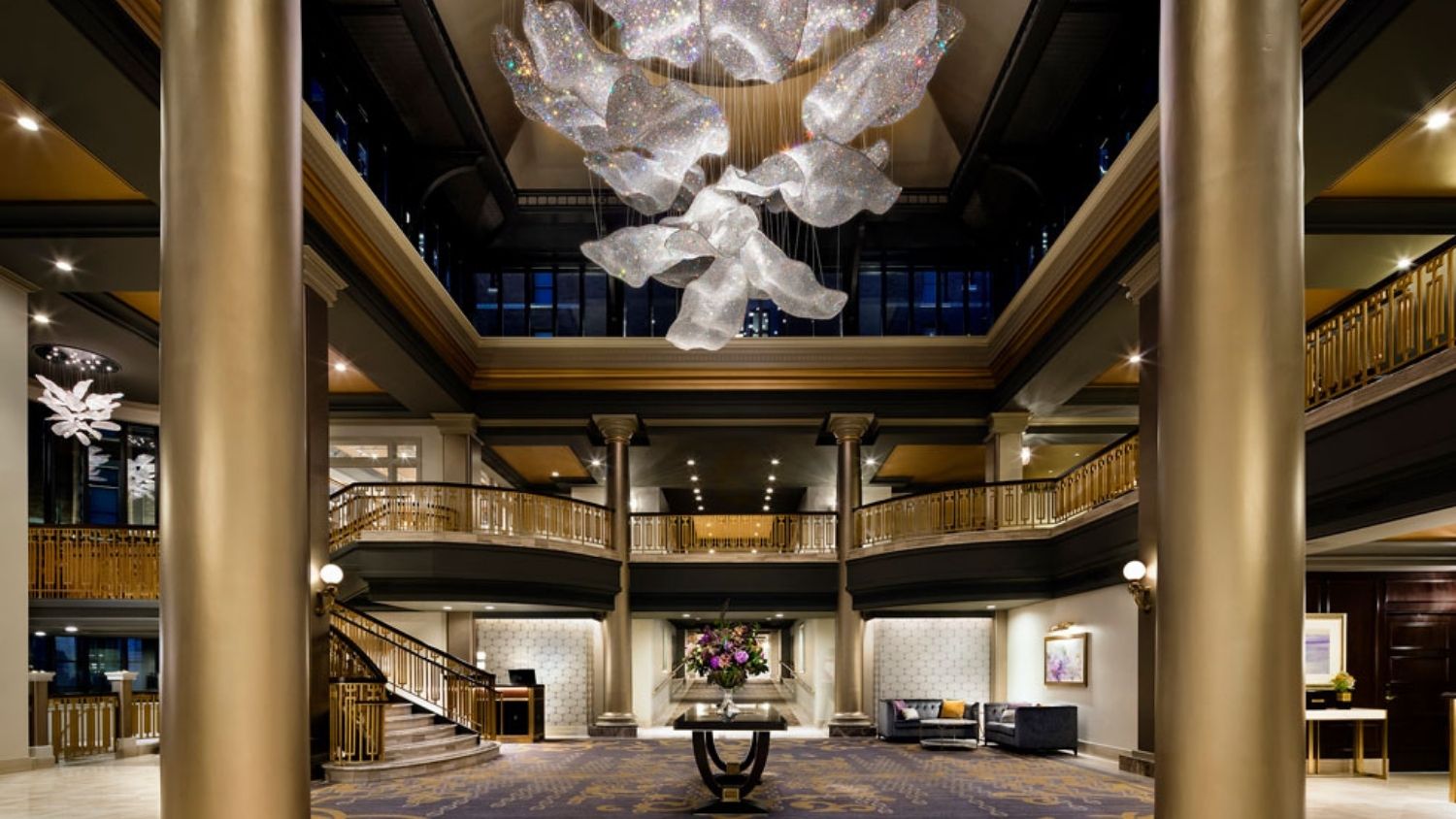 Probably the most iconic building in B.C., the refurbished Fairmont Empress has a new spring in its step… and a new dessert on its tables.
The renovation of an iconic property is always a tricky proposition. A hotel like the Fairmont Empress – a grand dame that opened in 1908 to oversee the small city's harbour – comes to feel more like a family member than a private luxury hotel. With a massive $60-million restoration, the new owners of the Empress sought to preserve the hotel's heritage while updating and renovating its hallowed spaces. 
In addition to updating and modernizing the 464 guest rooms, the Empress has a spectacular new lobby, a renovated pool, spa and health club, and new culinary venues, including Q at the Empress, which serves contemporary regional cuisine, and Q Bar, which offers signature cocktails inspired by local ingredients. 
View this post on Instagram
The hotel now feels as though all of the windows were opened to a contemporary Pacific Northwest breeze – complete with all of the little regional nuances one expects from a Fairmont property: the refurbished, two-storey lobby has a dazzling abstract crystal chandelier that resembles glittering flower petals suspended in the sky; the executive lounge serves exquisite candied salmon as well as ruby red wines from the Okanogan Valley; some of the airy and luxurious Willow Stream Spa's newest treatments involve fresh-foraged seaweed; and the classic high tea, served in a beautiful, light-filled Lobby Lounge, is a collection of treasures from producers across Vancouver Island. 
And there are more delicious little details: The new Empress Torte was developed for the hotel's re-launch by executive pastry chef AJ Thalakkat, – now the executive chef at the Fairmont Washington – who flew to France to craft custom chocolate for his cake with a cassis centre.  
Hirsch Bedner, who has worked on other upscale brands like Raffles, Ritz Carlton and St. Regis, was the lead designer for the guest rooms, which have been renovated in fresh neutral palettes inspired by Vancouver Island's natural beauty. The hotel is also notably pet friendly, and I can attest to seeing no fewer than a half-dozen pampered pooches striding through the lobby after having the door held open by an employee in a top hat. My tiny pup was greeted by smiles everywhere we took him (with the exception of the Fairmont Gold Lounge, which has a no-canines policy) and the housekeeping staff prepared for his stay by providing bowls, treats and a comfy dog bed. 
The ivy has been removed from the brick exterior and the entire property has been refurbished, but the iconic character of the Empress happily remains. In the Library, a wood-paneled private event space which feels like a set from The Crown, guests can mingle with glasses of bubbly in front of a roaring fireplace and stained glass windows. 
Of course, the superb location hasn't changed. The Empress is perfectly positioned to explore charming Old Victoria on foot, from sampling seaside fish and chips and local craft brews to wandering one of North America's first Chinatowns. Inside and out, the beautifully restored Fairmont Empress is a wonderful way to experience Victoria, old and new. Rooms from $270/night. fairmont.com/Empress