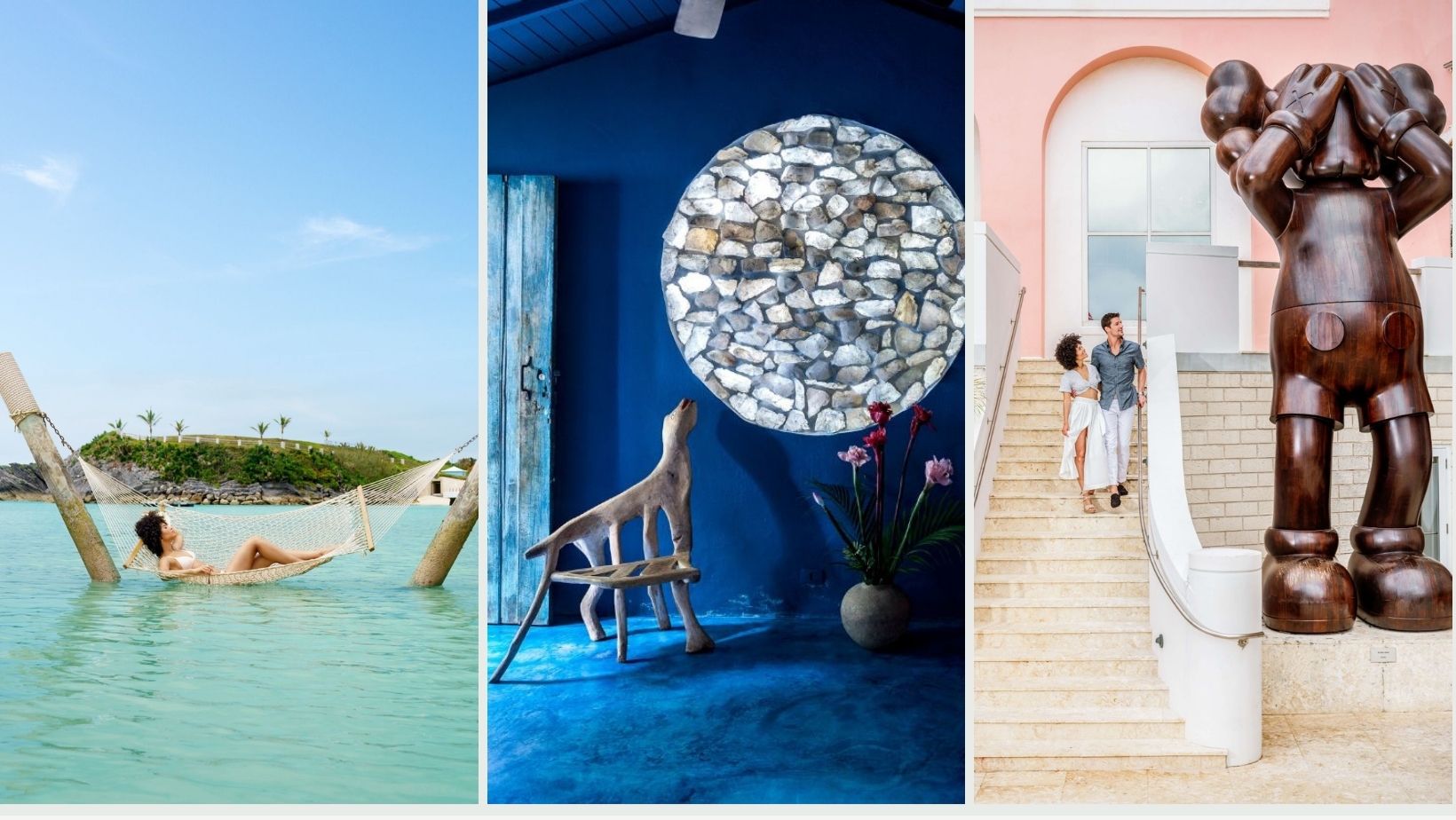 Our Editor's pick for the coolest places to stay in around the world: From Sri Lanka to Detroit
1. ASIA/SRI LANKA
THE PLACE: Kurulu Bay, Koggala Lake
WHY STAY: Birder's paradise
There's something about lingering by a lake, listening to nothing but birdsong and your thoughts. In Sri Lanka, anchored in the Bay of Bengal off the southeast tip of India, there is such a lake, Koggala. It's also home to a bird sanctuary, bamboo, coconut and jackfruit trees that sway in the breeze, air that's perfumed by frangipani, and Kurulu Bay, a new eco-resort and spa retreat. Aptly named, as Kurulu is Sinhalese for "bird," one of the two official languages (the other being Tamil).
More than 100 avian species take wing over Koggala Lake. The resort's design is inspired by 1960s Florida architecture fused with tropical Bawa modernism, championed by Sri Lankan architect Channa Daswatte, a student of the famed tropical designer Geoffrey Bawa. Sea-to- table cuisine, heady spice gardens and spiritual awakenings match Kurulu Bay's serenity. Kurulubay.com
2. EUROPE/SPAIN
THE PLACE: ME Barcelona, Catalonia
WHY STAY: Where art and culture collide
I could wax poetic for hours as to why someone should book a ticket to Barcelona, with its mind-blowing architecture, cool Catalan culture and passionate people. It's the perfect city in which to walk and walk and get lost. With this in mind, the ME by Meliá hotel group has created the city's latest 5-star property on the Passeig de Gràcia, within walking distance of Casa Rocamora, and at what the company – and locals – consider an area rich with inspiration for art and culture. Barcelona-based architect firm studio FITARQ and Spanish interior design company Mur Arquitectos took six years to reimagine the historic building and transform it into an urban retreat, but with touches of history that bring the space to life. From the rooftop terrace, take in the view of Sagrada Familia and Plaza Catalunya, and be one with Barcelona.
3.NORTH AMERICA/BERMUDA
THE PLACE: Hamilton Princess & Beach Club, Pembroke Parish
WHY STAY: For art's sake
All the best (art) people are here: Warhol, Kaws, Banksy – even Mandela – have left their artistic mark on this Fairmont managed property in the island's largest city. Living among them is a bit mind-blowing; one minute you'll want to take Ai Weiwei's "Untitled" hollow wooden sphere in the lobby for a roll, the next, you'll want to shake hands with Kaws' two-storey "At This Time, Companion Series" (what I affectionately call the giant mouse) sculpture in the courtyard. On a highlights tour with a local gallerist of the 70+ works on display, I learned that it's the personal collection of the hotel's owners – some 300 artworks strong – and rotates once a year.
But we are in Bermuda, so a trip to the hotel's exclusive Princess Beach Club on Sinky Bay gives a good dose of water therapy. Andy Warhol's set of three "Reigning Queens: Queen Elizabeth II of the United Kingdom, 1985," welcomes us back at the front desk, a greeting fit for, well, a Princess. fairmont.com/hamilton-bermuda/
4. SOUTH AMERICA/BRAZIL
THE PLACE: UXUA Casa Hotel & Spa, Trancoso, Bahia
WHY STAY: Learn an ancient martial art
The stylista in me can't help but love it just a bit that this getaway was created by former Diesel creative director Wilbert Das. The designer-turned-hotelier has engineered the place with Bahia's local design practices and craftsmen, restoring some of the casas to their former glory, which, for a few, date back hundreds of years. Authentic hospitality is also Bahia-inspired, as are many of the experiences. A decade ago, Das introduced the sport of Capoeira to his guests when he enlisted an instructor from Trancoso's academy Capoeira Sul da Bahia to provide private lessons. This entrancing dance-meets-defensive fighting style was brought to Brazil in the 1600s with the enslaved African people who practiced it. But there's more recent history here, too: In 2006, UXUA sponsored the academy so that children could study this Afro-Brazilian martial art tuition-free. When a guest partakes, their lesson fee is donated directly back to the academy.
5. NORTH AMERICA/USA
THE PLACE: The Siren Hotel, Detroit, Michigan
WHY STAY: Call a 100-year-old architectural icon home
The only city in the United States to be designated a UNESCO city of design – awarded thus far to only 40+ cities around the world – Detroit is in good company; Spain's Bilbao, Germany's Berlin and Canada's Montreal are among the group, sharing an ethos that design can be used to improve the lives of everyday people. The Siren is housed in the iconic Wurlitzer building, commissioned by Rudolph Wurlitzer of musical instrument fame and designed by Detroit architect Robert Finn in 1926. But the near 100-year-old building isn't showing its age. Although the 106-room hotel is inspired by the Greek Myth of the sirens calling, the interiors are a marriage of the restored original Italian renaissance style with the modern warm palette of soft whites, pale pinks, snappy navy and luxe oxblood that the American design firm Ash is known for. The halls are lively with the soundtrack of local culture. A piano and Karaoke bar inspires play, chef-driven cuisine is music to our palettes, a rooftop bar with panoramic views of the city's resplendent architecture, oh, one could go on. It's easy to answer this siren's song.