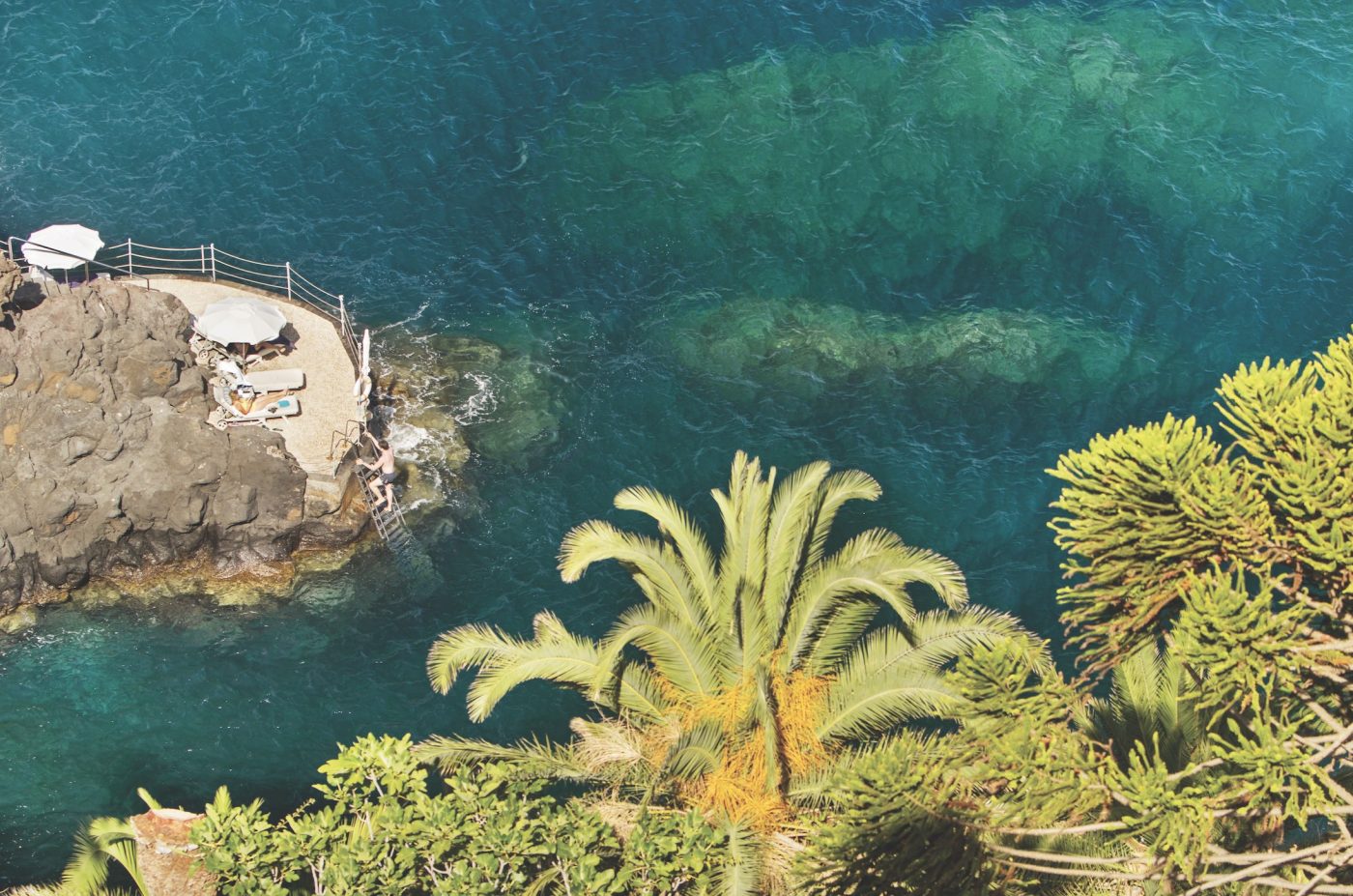 The service may be impeccable, the amenities opulent, but it's the history that's the real draw of these extraordinary properties.
Hotel Adlon Kempinski Berlin
---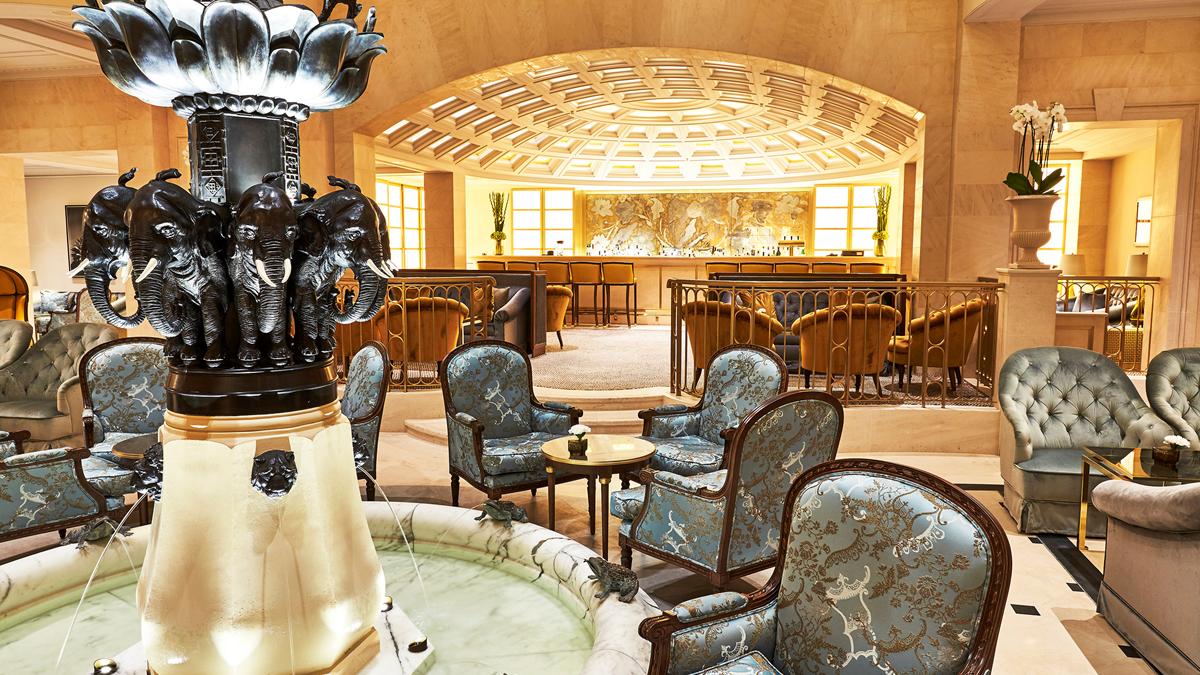 It was a mere 20 million gold marks that separated the highly respected Berlin restaurant manager Lorenz Adlon from his dream: opening a city hotel that would be the kind of cosseting property where he would want to hang his own hat and a monarch would want to park a crown. In 1907, after two years of painstaking planning and construction, his vision was realized.
When it opened, the Hotel Adlon (today Hotel Adlon Kempinski) was regarded with awe, as it showcased hot and cold running water, gas and electricity, a refrigeration/cooling system linked to the stunning central lobby fountain, and a location on the imperial Unter den Linden Boulevard, adjacent to the majestic, towering Brandenburg Gate. The hotel's first guest was the Emperor Wilhelm II, who practically considered it home, though it became the fashionable meeting place for le tout Berlin, diplomats, artist, politicians, international dignitaries. Among the mix were Enrico Caruso, Charlie Chaplin, Thomas Mann, Teddy Roosevelt and Greta Garbo (who whispered her famous "I want to be alone" here, while filming Grand Hotel on site).
Sadly, this monument to glamour and hospitality burned after the Second World War, with only the fabled fountain surviving. But in 1997, she reopened more grand and glorious than ever. The stately lobby beckons, the perfect see-and-be-seen spot, while the hotel's famous "Ladies in Red" pamper; every Kempinski has at least one of these super-duper "fixers" or fairy godmothers, magicians who work wonders beyond what concierges do. With just under 400 splendidly appointed rooms and suites, the hotel also features several restaurants of note: the two-Michelin-starred Lorenz Adlon Esszimmer, under the whisk of chef Hendrik Otto; Sra Bua by Tim Raue, which features mouth-watering Thai fare; and Quarré, a less formal, but equally tasty eatery. —RUTH J. KATZ
Belmond Reid's Palace, Funchal, Madeira, Portugal
---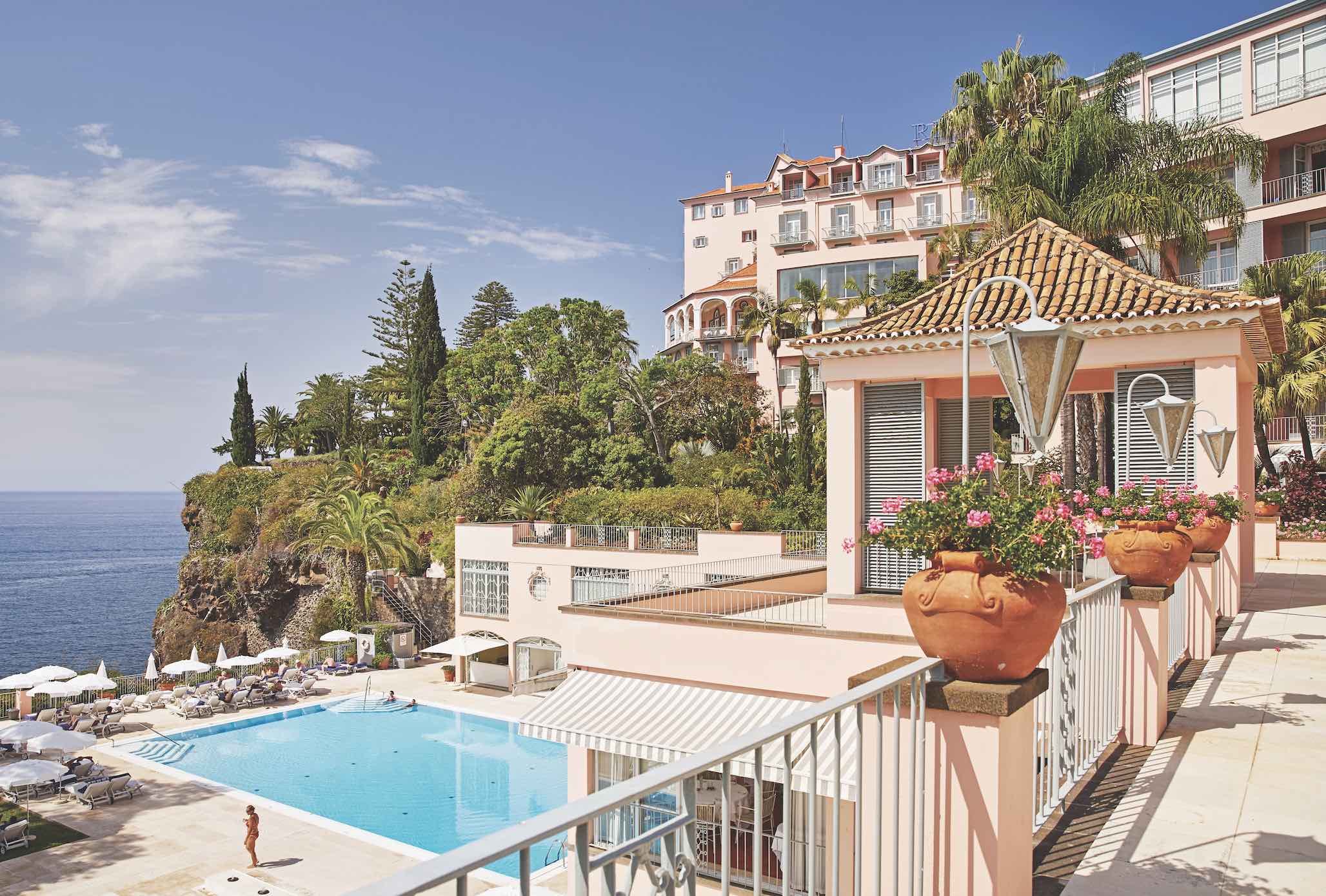 Clue, anyone? Colonel Mustard on the terrace with a scone. You might be tempted to think about dying from pleasure while taking tea on the balmy, blackand-white tiled verandah at Belmond Reid's Palace on the Portuguese island of Madeira. Far better known across the pond than in North America, this stately dowager has been the go-to paradise for more than 125 years for Europe's literati and glitterati. The raspberry-sorbet-toned empress is perched on a rocky outcropping – the panoramic headland provides endless Kodak vistas – 150 feet above the Bay of Funchal. George Bernard Shaw came to learn to tango; Sir Winston Churchill wrote his memoirs and painted watercolours; Gregory Peck lived here while filming Moby Dick; and the beloved Austrian Empress Elizabeth I retreated here to mourn the suicide of her son, Crown Prince Rudolf.
Some 400-plus miles off the coast of Africa, the hotel is set on 10 lush acres, with more than 500 intoxicatingly dazzling species of flora. So many British peers decamped to Reid's Palace that one of the dining rooms was referred to as the House of Lords.
The hotel opened in 1891, created by Scotsman William Reid, who first arrived here in 1836 at age 14. Sadly, he did not live to see his project to completion. Reid's reflected the kind of world the Brits colonized, but the starchiness and the aristocratic heritage (could one die from terminal good manners?) have loosened up and guests enjoy sports (even snooker), spas and off-premises thrills, like hiking the vast ribbons of 1,350 miles of levadas (former irrigation channels) and even tobogganing, just as Ernest Hemingway did, when he was here.
And, oh, and did we mention the Michelin-starred William restaurant? And the three swimming pools, one with heated salt water? —RJK
The Hôtel Royal
---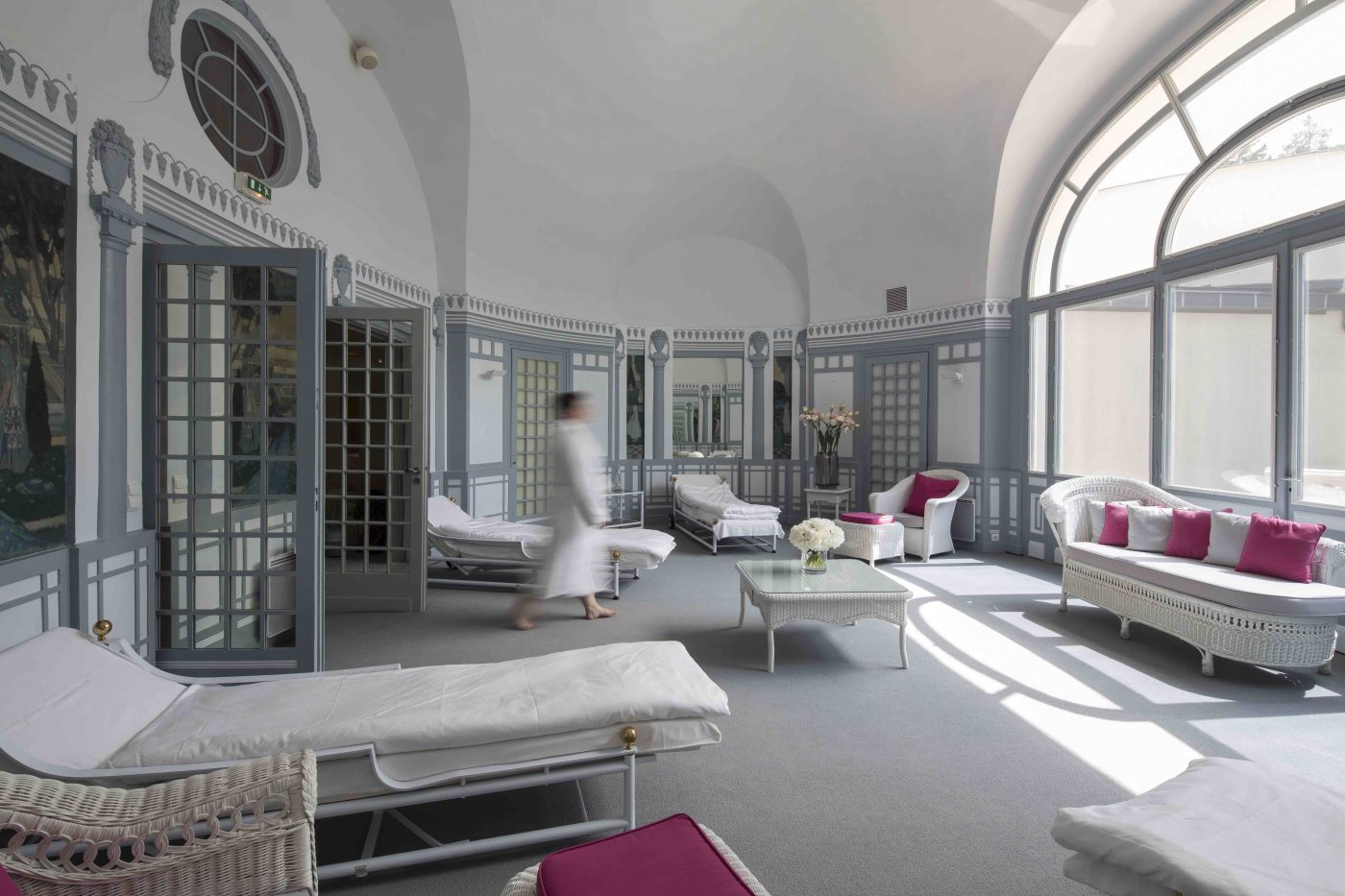 The town of Evian-les-Bains has been a venerated spa destination for the health-conscious and bons vivants since the discovery of its glorious mineral waters in 1790. One habitual visitor was England's King Edward VII, for whom the Evian organization (currently, the entire town is under the aegis of Groupe Danone) ultimately built a hotel that would be worthy of him: The Hôtel Royal, sited on a lush 47-acre campus, flanked by pristine Lake Geneva and the snow-blanketed Rhône Alpes. While the hotel was neglected after the war, she underwent a $125 million renovation which restored her former elegant patina, reopening in 2015; a year later, she received the prestigious Palace designation, from the national tourism organization Atout France, a distinction shared by a mere 23 hotels in France.
The lines of the building – both curvy and rectilinear – merge Art Nouveau and Art Deco sensibilities with a soupçon of the Baroque; her grand structure houses majestic pubic interiors with spacious vaults, impressive domes and a soaring rotunda, all perfectly suited to royalty, as her name connotes. Over the years, she has hosted her fair share of news-making bold-face names –potentates, nabobs, luminaries and superstars – including Queen Elizabeth II, the Shah of Persia, King Faisal I of Iraq, Igor Stravinsky, Errol Flynn, George V, the Aga Khan III and Edith Piaf, among so many others.
Today, her 150 elegantly appointed rooms and suites are surpassed in grandeur only by the seven deluxe suites on the top floor, designed for guests seeking the ultimate in privacy. But you will feel like royalty wherever you are on the property, whether surrounded in the dining room by the restored Neo-Baroque frescoes by Gustave Louis Jaulmes, or in the Spa Evian Source, with its extensive menu of exotic international treatments, or after-hours in La Grange au Lac, the astonishing concert hall on the property built for Mstislav Rostropovich… and for your pleasure.