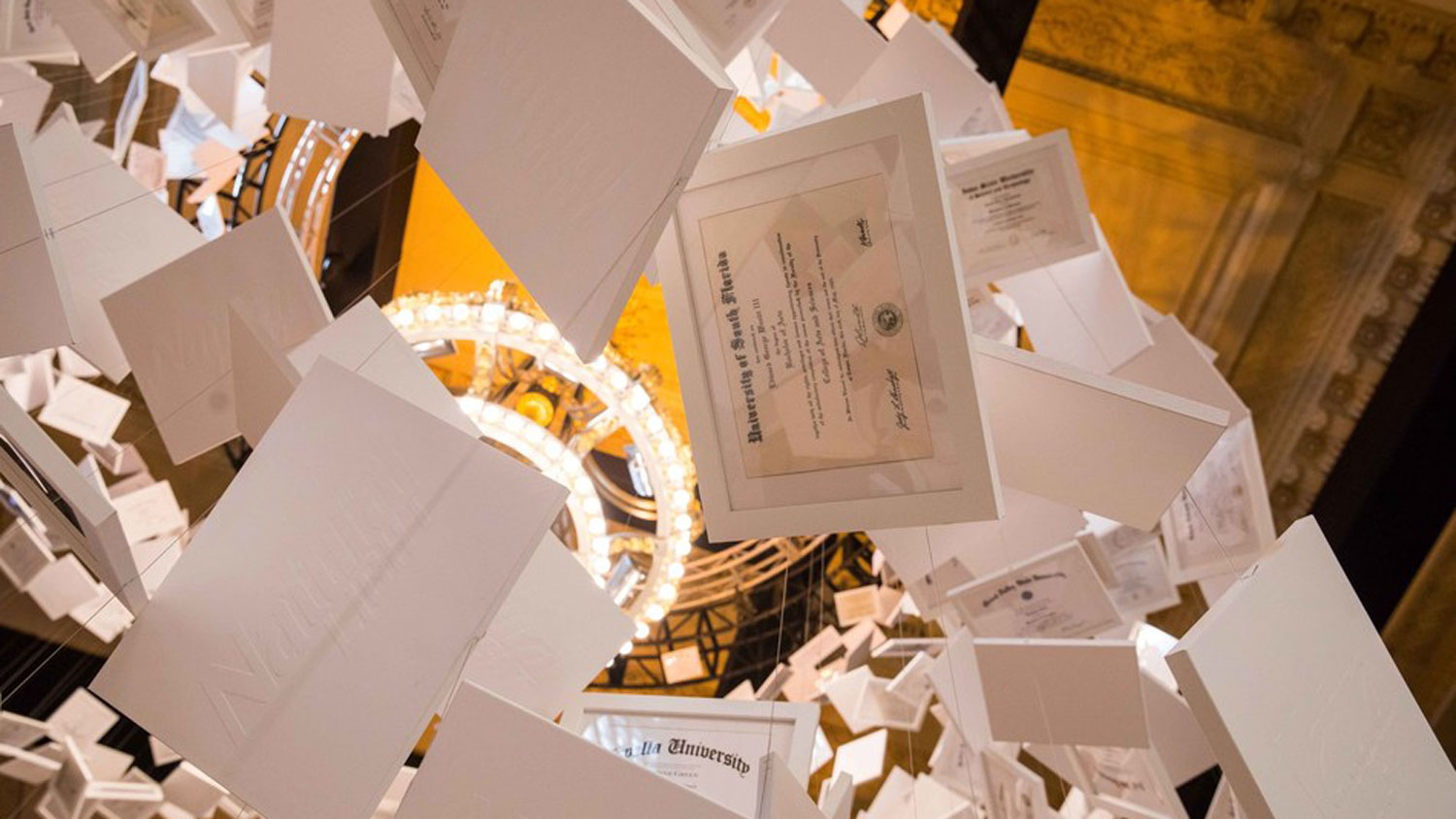 The Da Vinci of Debt and Natural Light have a lot to say about college debt.
Natural Light beer of Anheuser-Busch – lovingly referred to as Natty Light- wanting to make a statement in regards to this financially crippling dilemma most graduates face, installed the world's most expensive piece of art this past week. The suspended whirlwind of 2600 authentic diplomas had been provided by real US college graduates. Each diploma had been hung meticulously using a complex network of cables in New York City's Grand Central Station.
They are hoping to inspire, and perhaps nudge, fine art lovers with generous wallets to consider bidding on this soon-to-be historical piece. The Da Vinci of Debt is worth $470 million which is more than the previously most expensive work of art sold at public auction for $450 million; the 600 year old Leonardo Da Vinci painting, Salvator Mundi.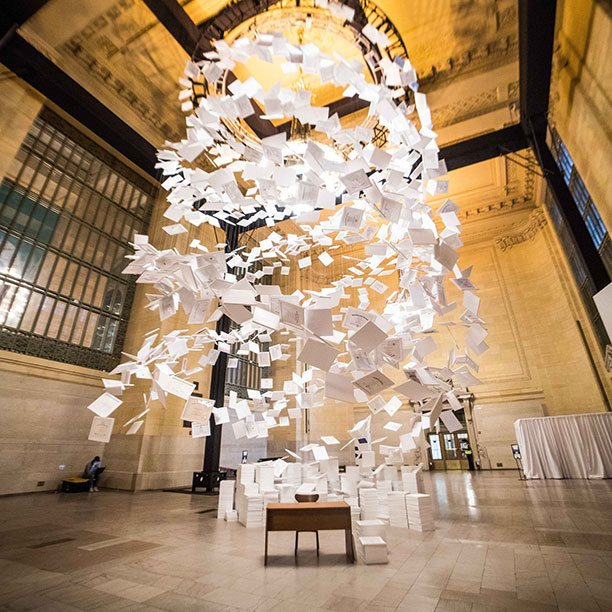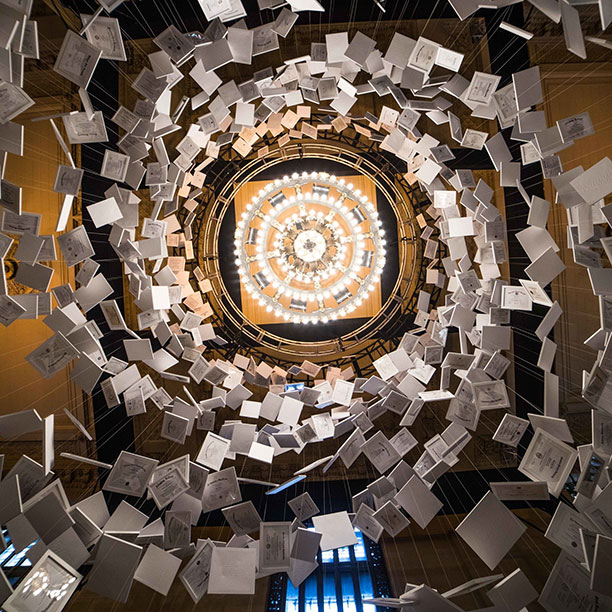 For those who can't or couldn't make it to New York City, there are two digital components to take advantage of so missing out doesn't have to be the default option. The Da Vinci of Debt's full gallery can be virtually viewed at www.naturallight.com/davinci-of-debt. Or, alternatively, an augmented reality (AR) experience replicating the exhibit is available on Snapchat for an extra visually stimulating interaction. 
No stranger to notable contributions, Natural Light is in it's 4th year of their college debt relief program. They have committed to 10 years of this ongoing initiative which will total $10 million upon its completion. On an annual basis, the program hands out $1 million dollars to help relieve graduates of their financial burdens. Basically, they choose 25 people who participate in their online contest via their social media platforms, $45k each. 
Open to US residents of legal drinking age 21+, all the individual has to do is share with Natural Light what inspired them to attend college – followed by including the hashtags, #nattystories and #contest submitted before the deadline of March 21st, 2021 to be eligible. Full contest rules and regulations can be found at www.naturallight.com