Settle in for a night of thrills and chills as we introduce you to 6 hair-raising Canadian supernatural locations of ghoulish unrest.
You may not always have the ability to see them, but they can see you – and if given the opportunity, apparitions tend to make themselves known by using various ways to communicate signs of their spirited existence. 
According to thousands of paranormal researchers, Canada has a chillingly deep, rich, and haunted history, baffling skeptics and rendering them speechless for ages. Canada is one of the safest countries on the planet however, we are still home to a slew of spooky places, ghastly bone-rattling legends, mysterious occurrences and resident ghosts from all walks of life, eras and centuries. 
It is most interesting when we encounter similar stories experienced in exact same locations told by several people at different times. It is hard to brush it off as your eyes or mind playing tricks on you, when the collective happenings discussed and compared are likely not a coincidence. In recent studies, dark tourism has become quite popular and continues to increase in popularity as time goes by. 
Ready to get spooked?
Fairmont Banff Springs Hotel

---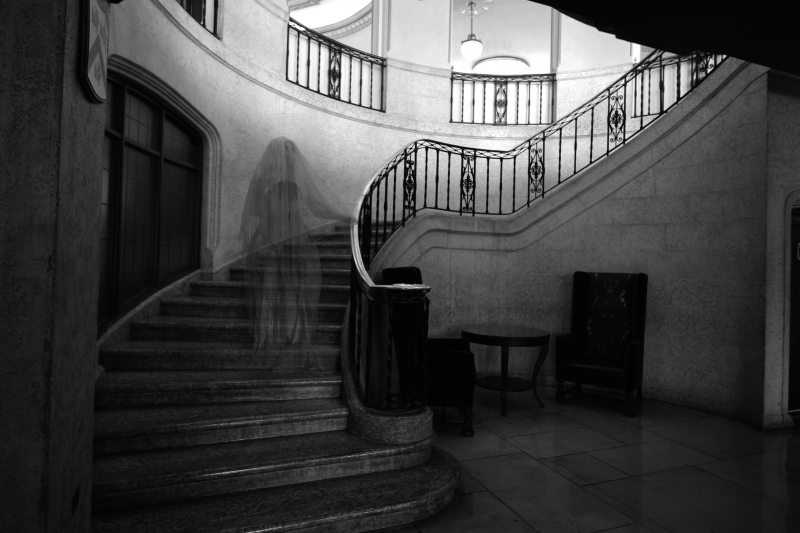 Fairmont Banff Springs Hotel opened 1888 in Banff, Alberta has a wonderful spa and spectacular views of the Rocky Mountains. They also house a tremendous amount of paranormal activity due to it's rumoured morbid past. It has been said that a bride from the 1920s had tripped on the hem of her dress, falling to her death on the grand stairway. Her eerie wailing can be heard alas, she is not always melancholic. She can be seen veiled and dancing through-out the grand ballroom on her happier days. The hotel's room 873 is perhaps the most troublesome as it has a past of taunting and terrorizing guests who accommodate the suite. Locals say that it was once the setting of a gruesome family murder. They say a man had killed his wife and daughter before taking his own life however, the hotel cannot confirm the validity of this story. Fingerprints of a small girl had been seen to frequently appear in the room's mirror. After years of upsetting complaints made from guests, the hotel decided to seal the room up permanently. A Casper-like friendly ghost, an old worker who died in 1976, can be seen roaming the upper floors. Sam Macauley is still known to speak with guests every now and then before completely vanishing in front of their eyes.
The Gibraltar Point Lighthouse

---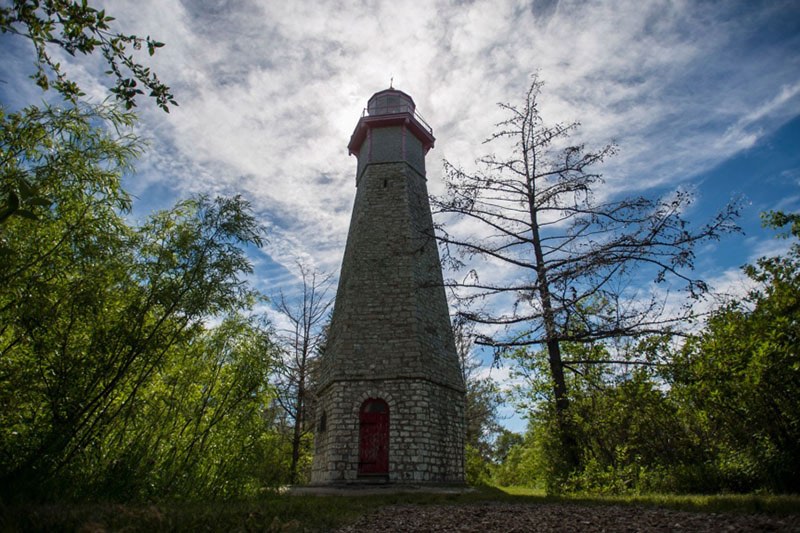 The Gibraltar Point Lighthouse is the oldest existing lighthouse structure on the great lakes, having been built in 1808. The limestone building is located on the Toronto Islands via ferry from downtown Toronto, Ontario. It ran on whale oil until it became electric in 1916 and stood standing amidst the Battle of York in 1813. The first lighthouse keeper, John Paul Rademueller who was a german immigrant, had been murdered on January 2nd, 1815 by soldiers wanting some of his homemade bootleg beer. It has been rumoured that Rademueller's body had been thrown off the lighthouse ledge when he had refused giving up his beloved brew. His body had later been dismembered, cut up into several pieces and then buried around the island in various spots. People have since seen a mist-formed male apparition wandering the land near the lighthouse, moaning and groaning. And while you can't enter the lighthouse as it's currently locked up, you can still hear the thumping, banging and strange echoes the structure continues to emit from the outside. The last lighthouse keeper was Dedie Dodds, having been the one to finally shut down the light in 1957. Unbeknownst to many, the Toronto Islands was also used as a burial ground for aborginal people.
HI-Ottawa Jail Hostel
---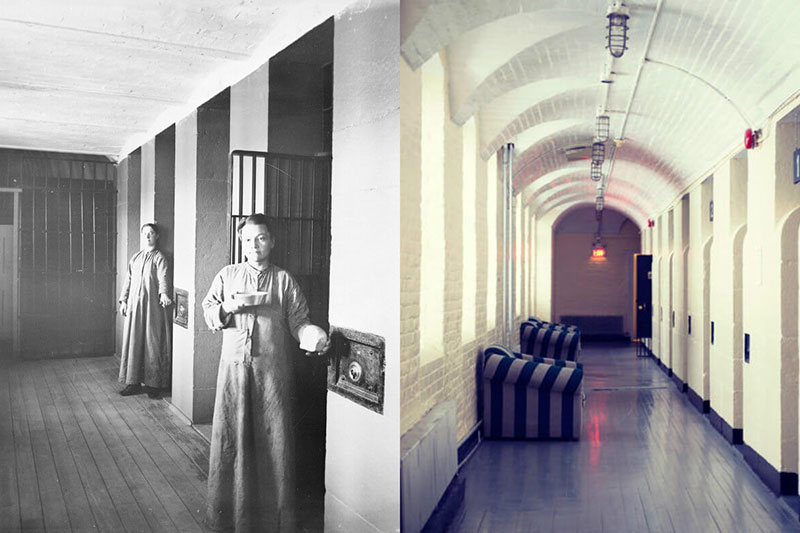 HI-Ottawa Jail Hostel formerly known as the Carleton County Jail, had spent over 150 years as a maximum security institution and execution site. It was doomed to be destroyed in the 1970s but had been swiftly saved and preserved as a historical site. For the past 45 years, the building has been operating as basic hostel accommodations and is under the management and supervision of the Canadian Youth Hostel Association. Plenty of the rooms still have the original iron bars, the solitary confinement space in the basement remains, and the authentic gallows used for public hangings can be seen to this day too. The jail originally opened in 1862 with almost no amenities, exposing the prisoners to the harsh weather elements due to the uncovered windows. When the hostel's parking lot had been partially dug up to enable the building of the MacKenzie King Bridge, the remains of 140 bodies had been discovered. There have been reports through recent years of ghosts messing with the entrance doors, standing or sitting at the foot of the guests' beds, ghosts grabbing arms in the middle of the night as well as loud knocking on doors and heavy footsteps heard around corners. Currently, hostel tours are free and operate every morning at 11:00am but it's best to explore the property on your internet browser for now until it is safe to venture out and travel again.
St. Francis Xavier University

---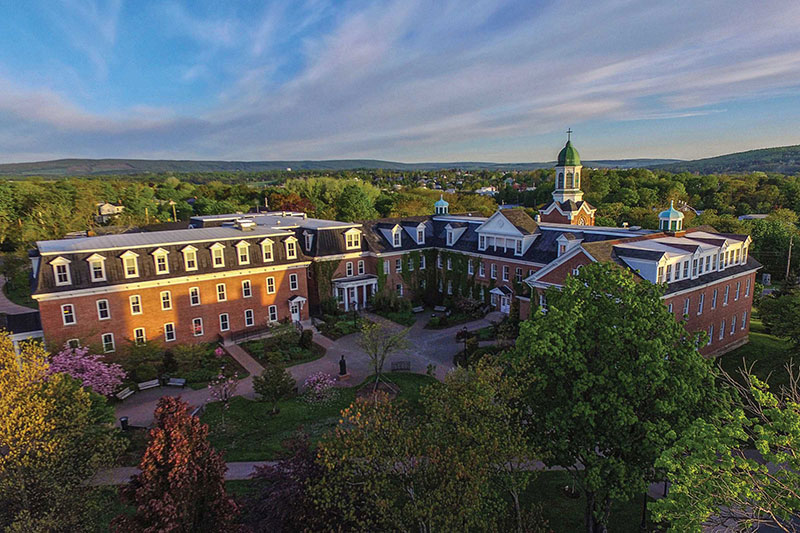 St. Francis Xavier University is an undergraduate liberal arts university located in Antigonish, Nova Scotia. The university's Gilmora Hall is home to two resident ghosts, the blue nun and the red priest. Originally Mount Saint Bernard College opened by the Sisters of Notre Dame in the late 19th century, it was once an all-girls Catholic school. The legend is based on a love affair between a young nun and a priest who had impregnated her. She was very much in love with him but overwhelmed by the guilt of her actions, so she jumped from a balcony to her death. It has been said the priest himself was riddled with an intense amount of remorse and decided to kill himself rather than continuing to live with thoughts of his lover and unborn child's death. Witnesses today say they have spotted the red priest roaming the spiral staircase while the blue nun can be seen drifting through dorm rooms – she is said to have a protective presence about her, no malicious vibes. Through the years, sounds of footsteps, phantom elevators, lights and appliances turning on, poltergeist activity, slamming doors, old-fashioned telephone rings and disembodied voices and giggles in the nearby hallways had been reported. 
Hycroft Manor
---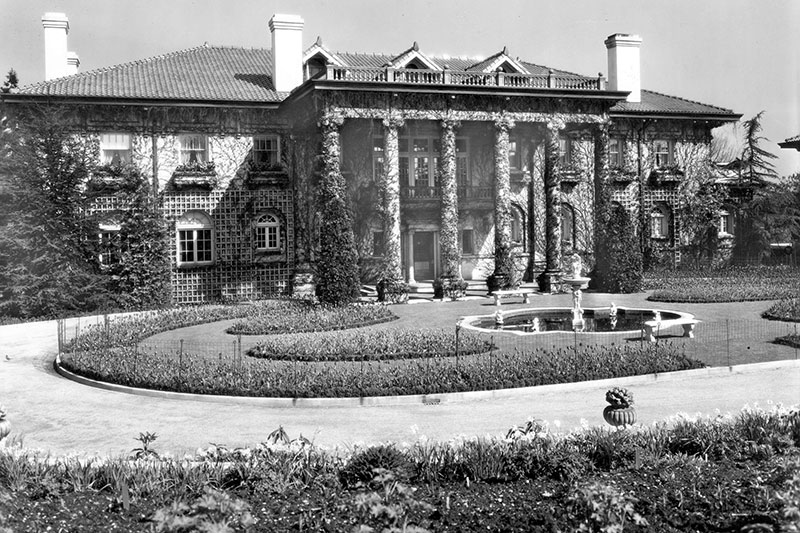 Hycroft Manor is an early 20th century mansion and known as one of the most famous haunted places in Shaughnessy, Vancouver, British Columbia. Originally constructed for politician and businessman Alexander Duncan McRae and his family in 1911, the three-story mansion featured a coach house on it's property, horse stables, a swimming pool, a tea house and an Italian garden. The family had ended up donating the house in 1942 to the Federal government for $1 so it could be used as a World War II Veteran's hospital – and it remained as such until the year of 1960. Many soldiers had died there and were placed in a makeshift morgue in the house. It's been said that when you walk into certain rooms, you get cold spine-tingling chills and they are not easily shaken off. There's also a rumour of a female ghost who walks the hallways of the third floor, and a crying child can be heard on the second floor. Alexander Duncan McRae and his wife are indeed two of approximately seven ghosts who haunt the 30 room mansion. In 1962 it became the Women's Club of Vancouver, and is now a popular spot to book parties and weddings. 
The St. Louis Ghost Train
---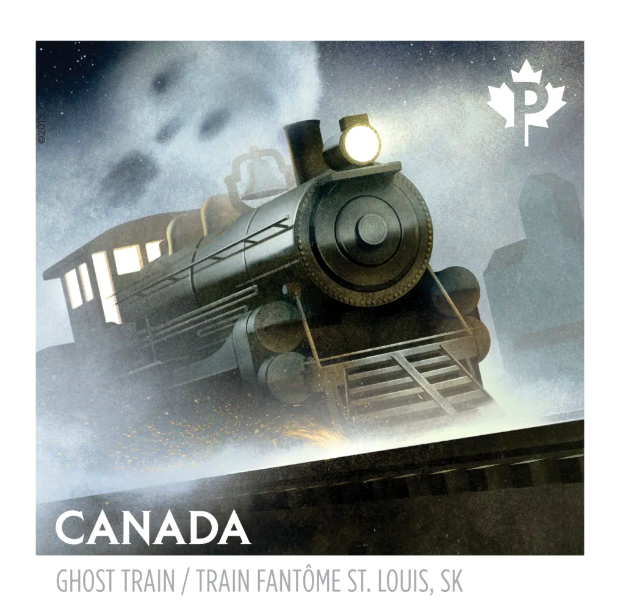 The St. Louis Ghost Train is a legendary blood-curdling, supernaturally yet oddly consistent phenomena which can be seen in the small town of St. Louis, about 45km from Prince Albert and home to only 450 people. The area where the activity is and has been frequently reported hasn't seen a train in years as the tracks had been removed long ago. Locals have said, if in the dead of night you head to where the tracks used to be, you will behold with your own eyes the phantom lights of a passing steam locomotive emerge and then quickly fade away. Most claim they see the spirit of a CN employee who died on the tracks back in the 1920s. Apparently, the ill-fated conductor was struck down and decapitated by a train while doing a routine track check. Unfortunately, the railway records do not go back far enough to confirm the validity of the story. It has been said he can still be seen holding a lantern while searching for his missing head. Scientists have been brought out to study and dispel the train lights theory however, their findings were inconclusive as it could not be explained. The locals boast that they're used to the lights as they grew up with it and became accustomed to them – a majority of the residents say they've seen the lights about 50-60 times