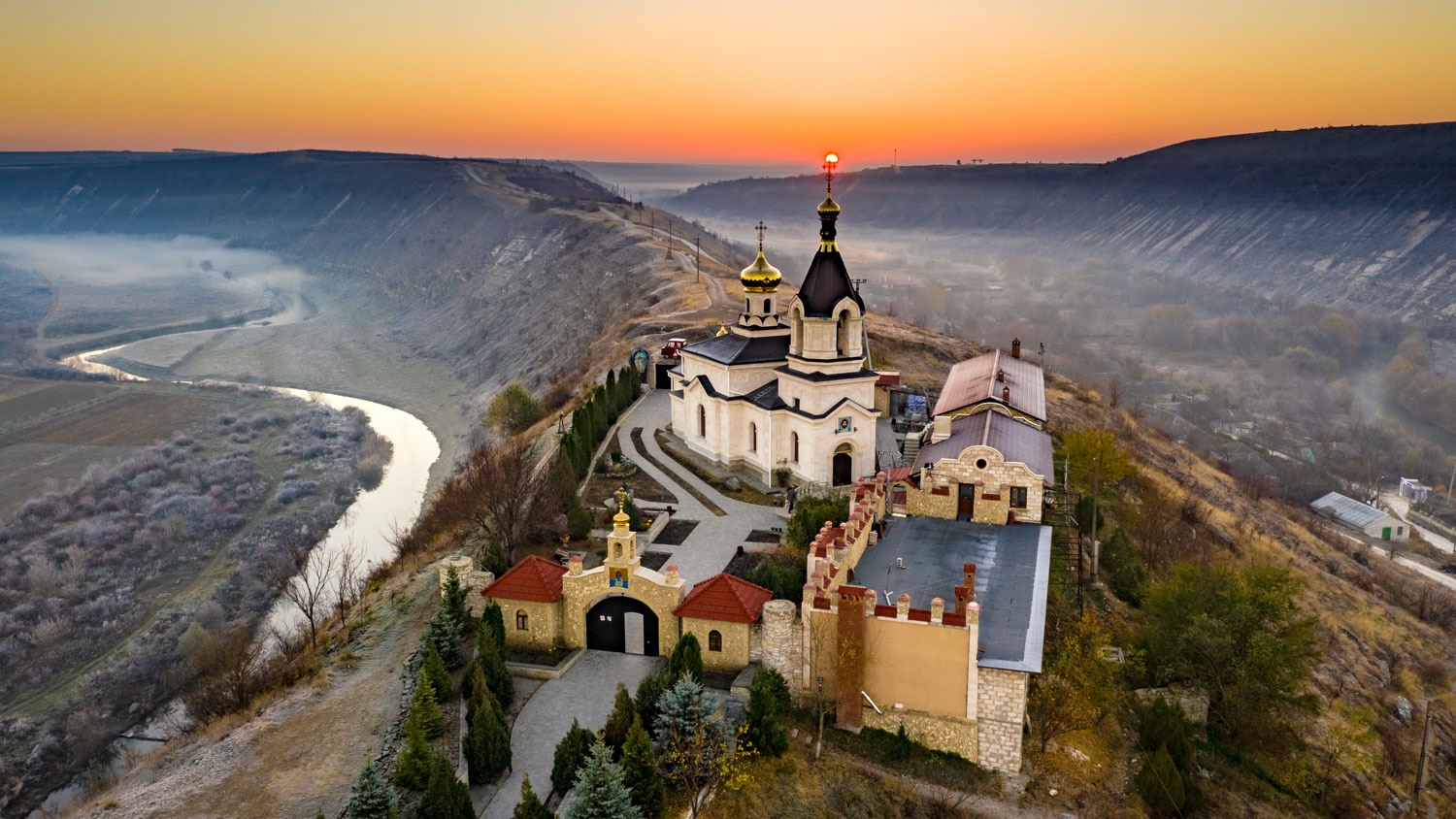 Moldova might be a small country in Europe but it's big in the wine world
If you're unfamiliar with Moldova, don't worry – even the most experienced and independent travellers have missed this Eastern European nation sandwiched between Romania and Ukraine. Though small (about the size of Belgium with a population of approximately 4 million), Moldova is among the world's top 20 wine-producing countries pushing out 400 million litres of it yearly. Today, close to 25% of the country's population works in the industry. They've been producing wine for 3000 years however, the fully operating wineries have only been around since 1827. Voted #1 off-the-beaten-path destination by Lonely Planet, Moldova brimming with wineries, is home to the world's largest cellar and wine collection.
The core of Moldova's wine making region is situated at the same latitude as Bordeaux, France. Their cooler growing climate is similar to that of the grapevine-riddled countrysides found in Canada and New Zealand. Moldova is known for their Cabernet Sauvignon, Merlot, Sauvignon Blanc, and Pinot Noir. Local varietals exclusive to Moldova; the fruity and floral (white) Fetească Albă, the plum and chocolate (red)  Fetească Neagră and the vanilla and cherry (red)  Rară Neagră. Queen Elizabeth II has been known to drink Moldovian wine, having purchased it from Moldova's winery, Purcari, on more than one occasion. Negra de Purcari from their 1990 vintage collection is her favourite.
Moldova's capital, Chișinău, can be reached within 2-3 hours from major European hot spots like London, Vienna, and Milan. With origins dating back to 1420, Chișinău is lined with Soviet-era buildings, old-growth tree thicketed parks, sidewalk cafes, art markets and is home to 19th century Nativity Cathedral as well as the National Museum of History. One of Europe's least visited countries, Moldova had been a part of Romania up until World War II and declared independence from the Soviet Union following its collapse in 1991.
Moldovan people are extremely hospitable and revel in hosting 3+ hour long dinners that involve dozens of mouth-watering dishes. Authentic food known to pair excellently with their wines especially are placinte (Plăcintă)– a thin phyllo pastry filled with cheese or cherries, or mămăligă – a cheesy polenta dish doused with garlic and cream sauce, and sarmale – stuffed cabbage leaves.
Holding more vines per capita than any other country, Moldova is serious about its production and exports 67 million bottles annually – which are in high demand.
The country has a host of wine-related events, ranging from cellar runs and music festivals to vineyard races and a National Wine Day celebration, on their annual event calendar. With such a dense culture of wine, we have curated a list of the most popular wineries to visit, ranging from small to large and family-owned to state-owned vineyards.
Moldova's Most Popular Wineries
Get more travel inspiration, tips and exclusive offers sent straight to your inbox with our weekly newsletter.