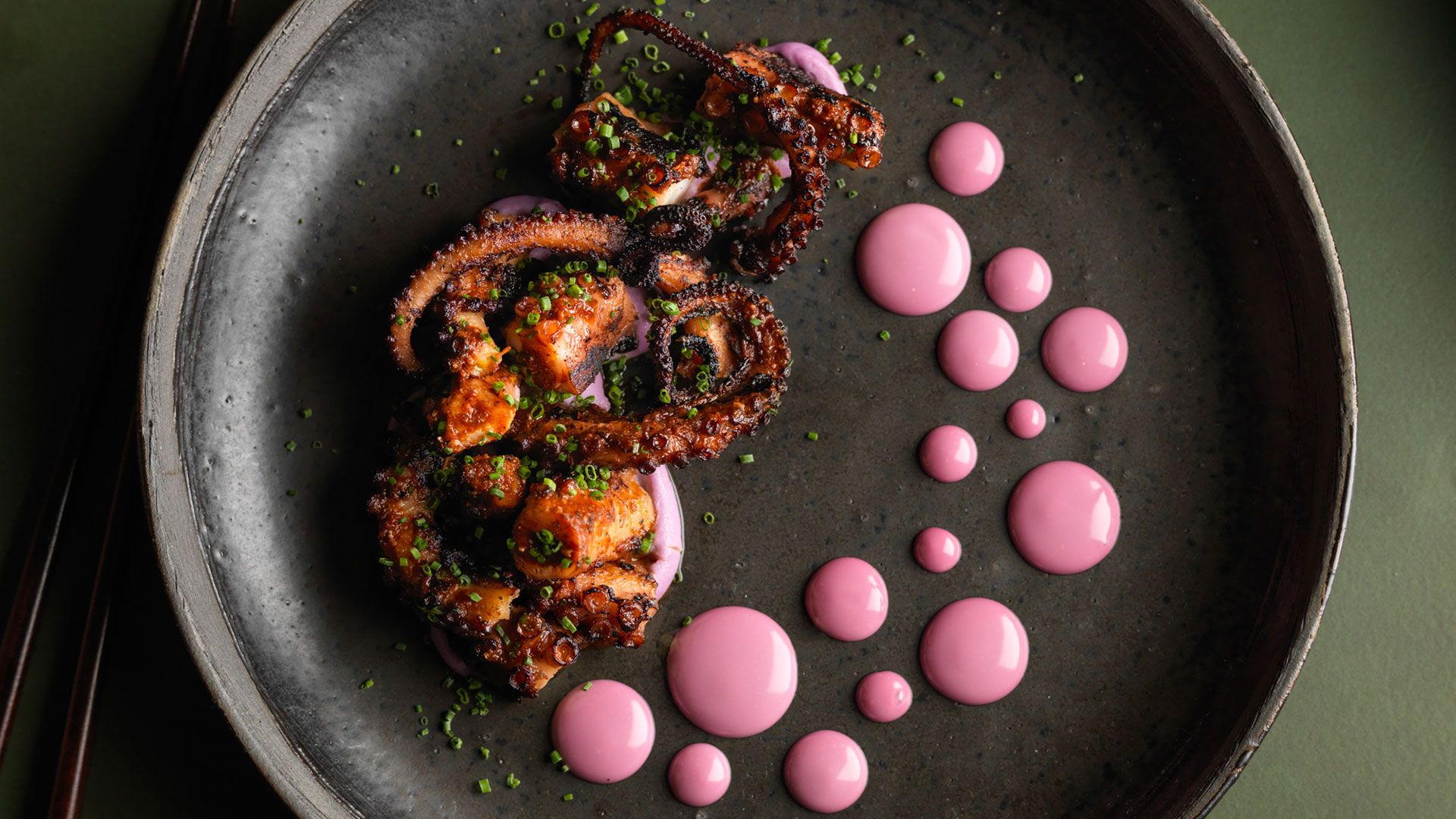 Chotto Matte's arrival in Toronto signals the takeover of Nikkei Cuisine
The Japanese diaspora, known as the Nikkei, number more than 3.8 million worldwide, living in countries such as Brazil, the United States and the Philippines. But if you have tasted and fallen in love with Nikkei cuisine, it's the Japanese immigrants in Peru and their descendants you have to thank. In the late 19th century, newcomer Japanese cooks employed local South American ingredients to replicate and enhance some of the cooking techniques from their country of origin and, considering that both countries have a special relationship with raw fish, it turned out to be a match made in heaven.
Toronto diners have had several opportunities to taste ceviches and tiraditos (a Latin American sashimi) over the last decade, but with the arrival of Chotto Matte, which opens this summer in the Financial District, they'll have the opportunity to take a deeper dive into all that is Nikkei.
"When the Japanese chefs in Peru started to introduce coriander, chile and citrus, and all these flavoursome ingredients, they started to take what was originally quite plain food—sashimi is raw fish with a bit of soy and wasabi—and make the whole dish come alive," says Kurt Zdesar, the Michelin-starred restaurateur behind Chotto Matte.
If the idea of Japanese-Peruvian fusion blows your mind, Zdesar's arrival in Toronto will have you reaching for an atlas. Born in Sydney, Australia, he's worked in the food industry for 30 years and earned his stripes in kitchens in the United Kingdom. He was, most famously, the European director for the renowned Nobu empire, and under his guidance, the London location received a Michelin star within 10 months of opening.
In 2004, Zdesar launched his own dim-sum restaurant, Ping Pong, of which there are now three London locations. From his experience at Nobu, though he realized famed chef Nobu Matsuhisa's creations were the work of a singular artist, Zdesar recognized some Nikkei influences in it. Impressed, he spent three months in Peru researching the food scene there. The flagship Chotto Matte opened in 2013 in London's Soho. A Miami location opened last spring—Zdesar is betting the concept has legs.
He's a Nikkei classicist up to a point—no cheese, butter or other dairy products, for example—but is willing to let each location and its staff innovate and adapt.
"If it's a change for the better, I'll embrace it. My chef Jordan Sclare worked with Gordon Ramsay and so his foundations are the best French cooking techniques," says Zdesar. "We have a beef dish we'll braise for up to 48 hours, then we apply the Nikkei processes to the French technique, so when you get it on your chopsticks, it almost falls to pieces. But when it comes to ingredients, the pantry is pretty strict."
Name: Chotto Matte
Address: 161 Bay St.,
Reservations:416-988-8097
chotto-matte.com/toronto
@chottomattetor
Owners: Kurt Zdesar (NZR Group)
Executive chef: Jordan Sclare