Our favourite places to eat from around the globe
The world on a plate. And we're serving up exactly that. BOLD's editors have checked their reservations, sat at the best tables, dined out and out and out, and have come back satiated. So, why not share our favourite places to eat from around the globe with you, dear reader? Of course, we know that we eat with our eyes so, please, feast yours on these. You're welcome.
Opus Restaurant, Vienna
---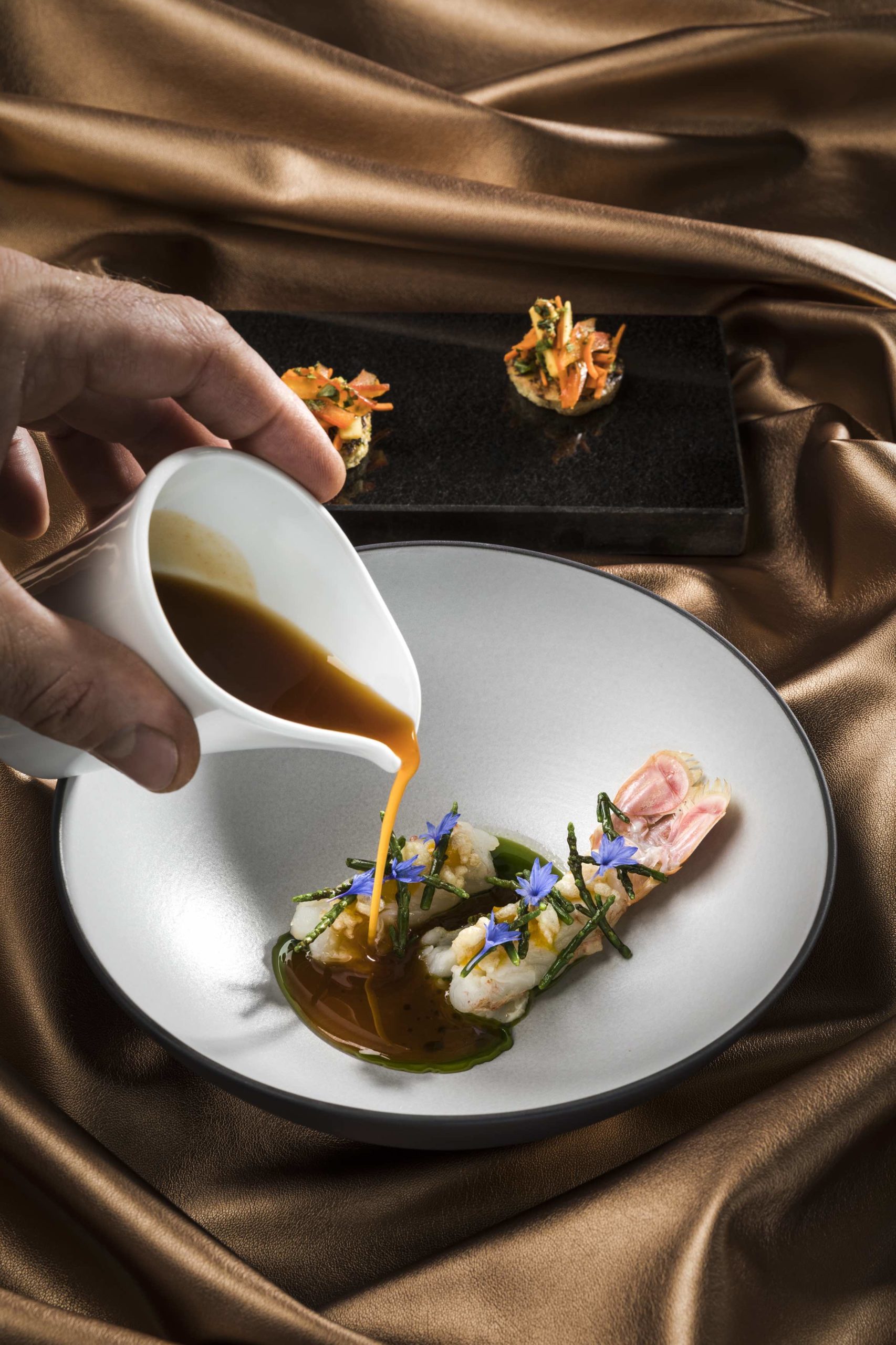 WHERE: Vienna, Austria
BOOK A TABLE: Opus
WHY: When a new-ish restaurant earns a Michelin star and three Gault Millau toques so quickly, you know they're doing something very right. Opus Restaurant sous chef Werner Pichlmaier insists on local ingredients in all of his dishes.
WHAT WE'RE ORDERING: The Scampi, peppers fond, mango coriander salad, with glasswort gets rave reviews. restaurant-opus.at
Astrid y Gastón Restaurant, Lima, Perú
---
WHERE: Lima, Peru
BOOK AT TABLE: Astrid y Gastón Restaurant
WHY: The restaurant is set within a brilliant-white 17th century former plantation house, which also houses a bar, private rooms, development kitchen, patio and kitchen garden.
And since its opening 20 years ago, Astrid y Gastón has been at the forefront of Peru's ever-vibrant gastronomic scene, integrating the region's ingredients, traditions and culinary techniques. No stranger to awards, the restaurant was the first ever No.1 in the inaugural Latin America's 50 Best Restaurants list in 2013 and in 2018, when it add the Art of Hospitality Award to its trophy cabinet.
WHAT WE'RE ORDERING: If you've come this far, then ceviche should be in your itinerary and it's best enjoyed on a summer day—a refreshing combination of citrus and spice bursting with the ocean's bounty. Gastón's creation consists of crab, scallops and shrimp in a sea urchin leche de tigre (tiger's milk) with coral and rocoto. astridygaston.com
Ming Court, Cordis Hotels, Hong Kong
---
WHERE: Hong Kong
BOOK A TABLE: Ming Court, Cordis Hotels
WHY: Recognized by the Hong Kong & Macau Michelin Guide since 2009, Ming Court is known for pairing authentic Cantonese dishes with great wines from around the world. To offer an elevated dining experience, Ming Court's culinary team has crafted a sophisticated menu, sourcing the best quality ingredients. The restaurant also features its own Ming Cellar, with more than 400 wines from more than 100 regions, to create a stunning Cantonese food and wine pairing experience.
WHAT WE'RE ORDERING: Dim Sum! Enough said. cordishotels.com
Carmen Restaurant,
Cartagena Colombia
---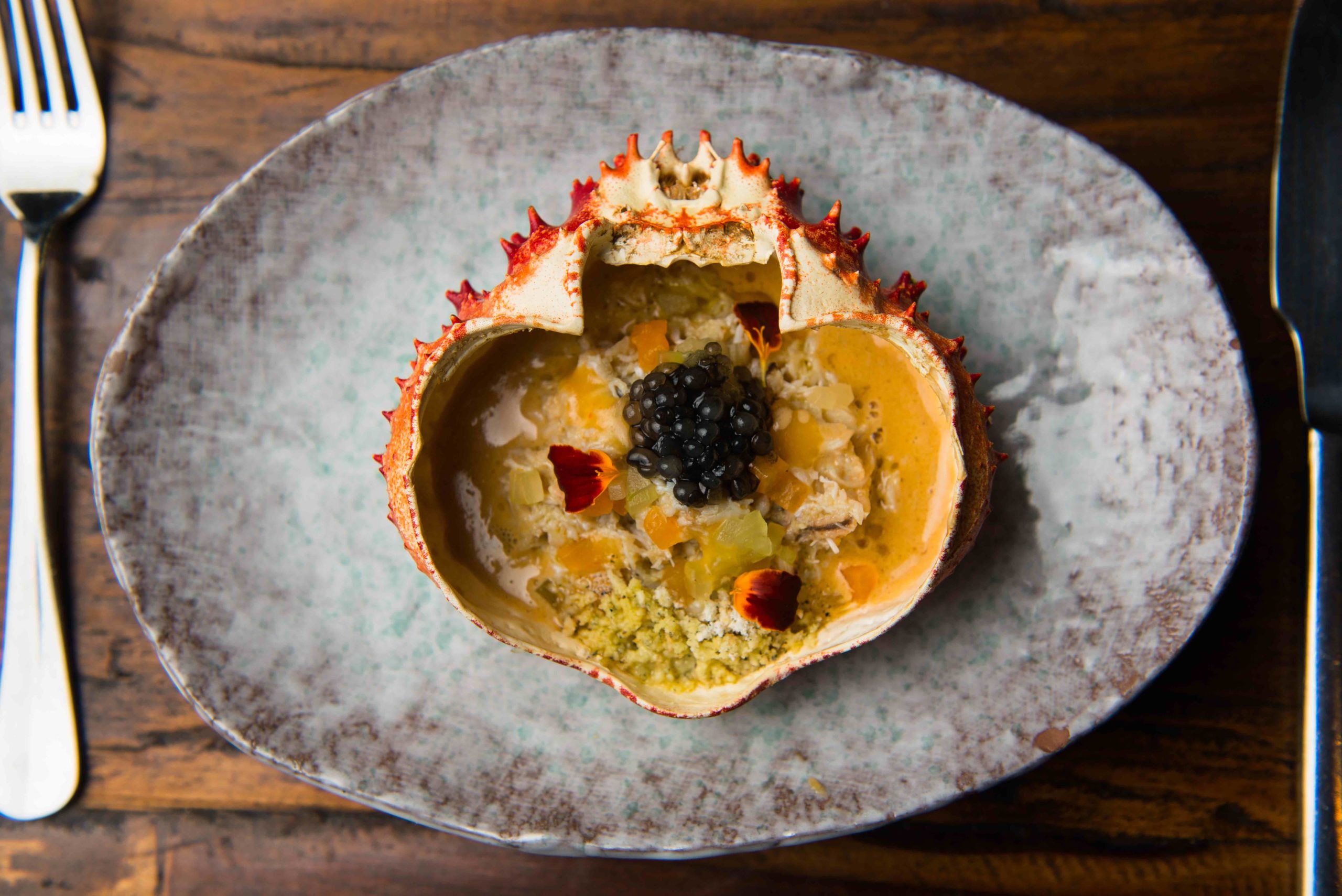 WHERE: Cartagena, Colombia
BOOK A TABLE: Carmen
WHY: With a mix of beautiful colonial architecture, vibrant colours and rocking nightlife, Cartagena is becoming a go-to destination to eat, love and dance into the wee hours. Leading this gastronic boom is Carmen restaurant, which is situated in an elegant and intimate colonial house downtown, offering contemporary cuisine with an emphasis on Colombian flavours. Husband and wife team Rob Pevitts and Carmen Angel use traditional Colombian ingredients like yucca, plantain and seafood, but their cooking is influenced by Asian, French and Caribbean cuisines.
WHAT WE'RE ORDERING: Carmen's delicate crab bisque, infused with coconut milk, passion-fruit scent, avocado, topped with delicate helpings of caviar; served on a crab shell. carmencartagena.com
Warorot Market, Thailand
---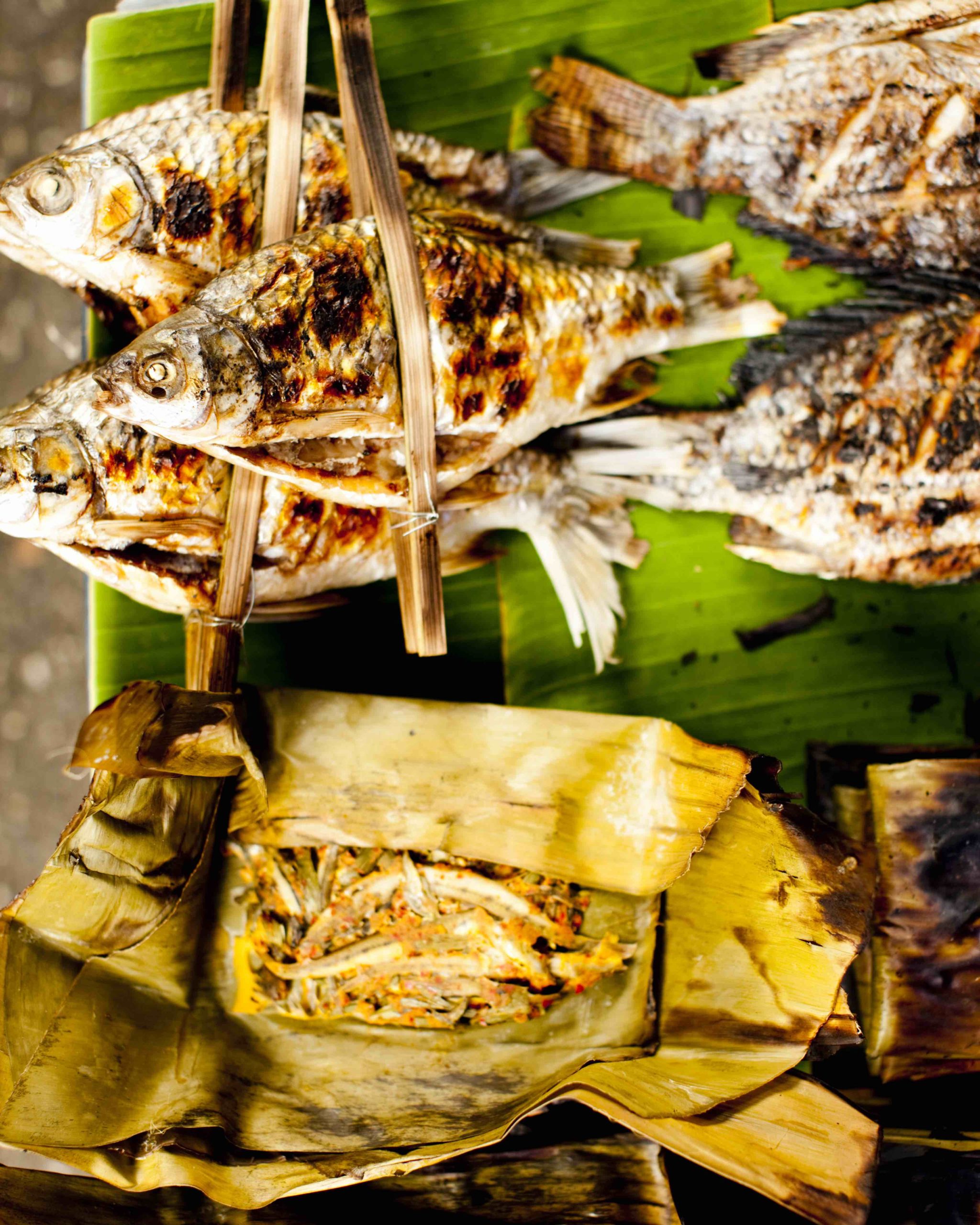 WHERE: Chiang Mai, Thailand
BOOK A TABLE: Warorot Market (no reservation required)
WHY: If you travel for food, then Thailand is the place for you. Thai food needs little introduction: its profusion of exotic flavours and fragrances make it among the most coveted of international cuisines. If you're in Chiang Mai Province, then the Warorot Market (or Kad Luang) is a must-visit for food lovers, as it offers a wide range of ready-to-eat meals, local snacks and all kinds of fresh produce.
WHAT WE'RE ORDERING: The grilled northern-style sausage (sai oua), red and green chili dip (nam prik ong/nam prik noom) and crispy pork skin (cap moo) are a must. Grilled meats and ready-to-eat curries are also popular. And if you have room, order a Thai grilled fish infused with Thai herbs and spices and wrapped in banana leaf otherwise known as aeb.  thailandinsider.com
La Alberca Restaurant, Mexcaltitán, Nayarit
---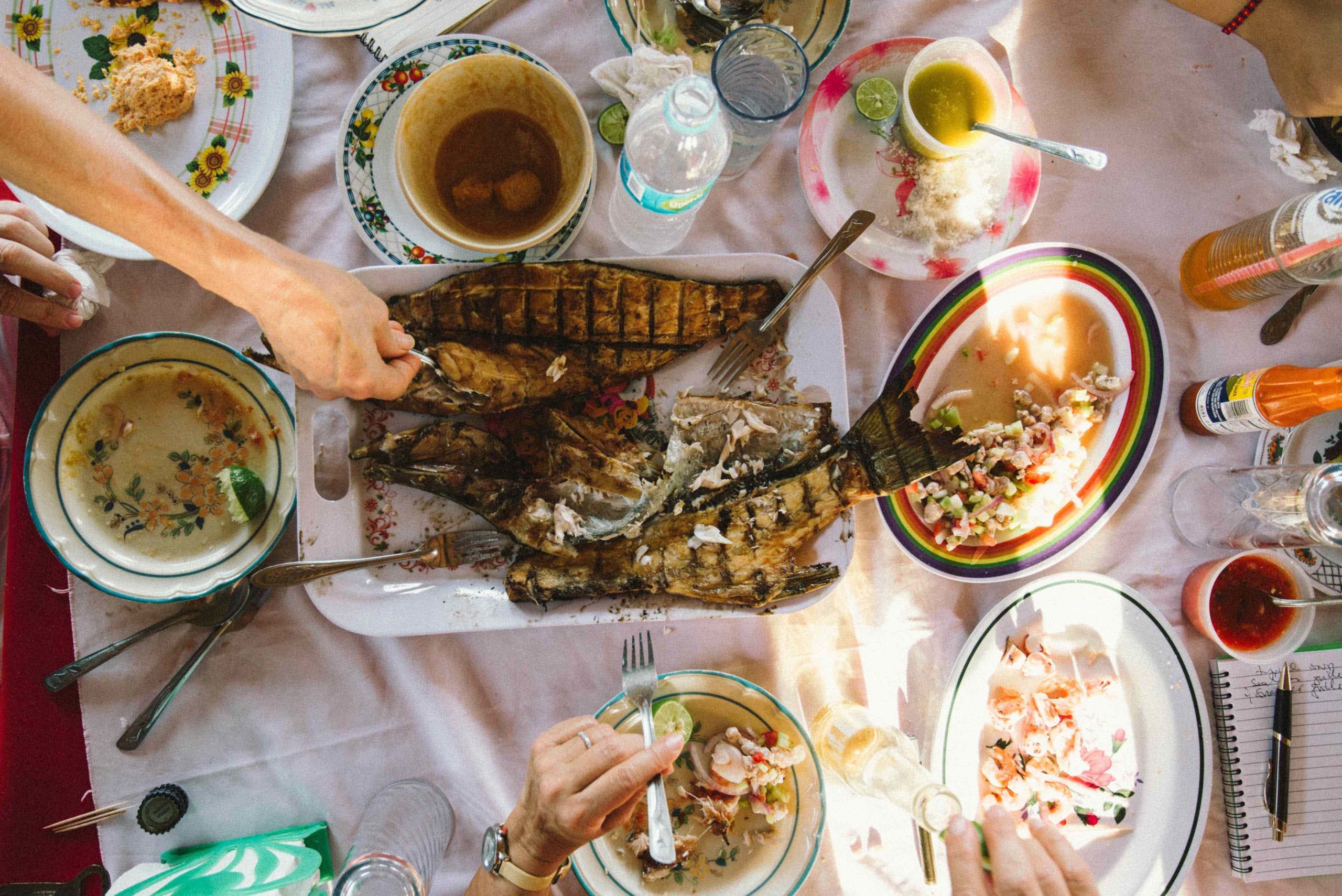 WHERE: Mexcaltitán, Nayarit
BOOK A TABLE: La Alberca Restaurant
WHY: The Island of Mexcaltitán is without a doubt one of the Riviera Nayarit's hidden gems. Decreed a Historic Monuments Zone in 1986 and with a population just over 800 people, this man-made island is known for its picturesque tile-roofed homes and small tranquil streets. According to legend, this place is the ancestral home of the Aztecs. Getting to Mexcaltitán Island is a highlight on its own. Your adventure begins with a 15-minute boat ride to the island. If it is shrimping season you'll likely notice local fishermen out in the water catching shrimp for the local restaurants of Mexcaltitán.
WHAT WE'RE ORDERING: Here it's all about the catch of the day and all about shrimp: try shrimp empanadas (turnovers), shrimp ceviche and shrimp albóndigas (meatballs) in a delicious chili-inflected shrimp broth. The fried shrimp (called cucarachas) as a free appetizer are a great way to get started.