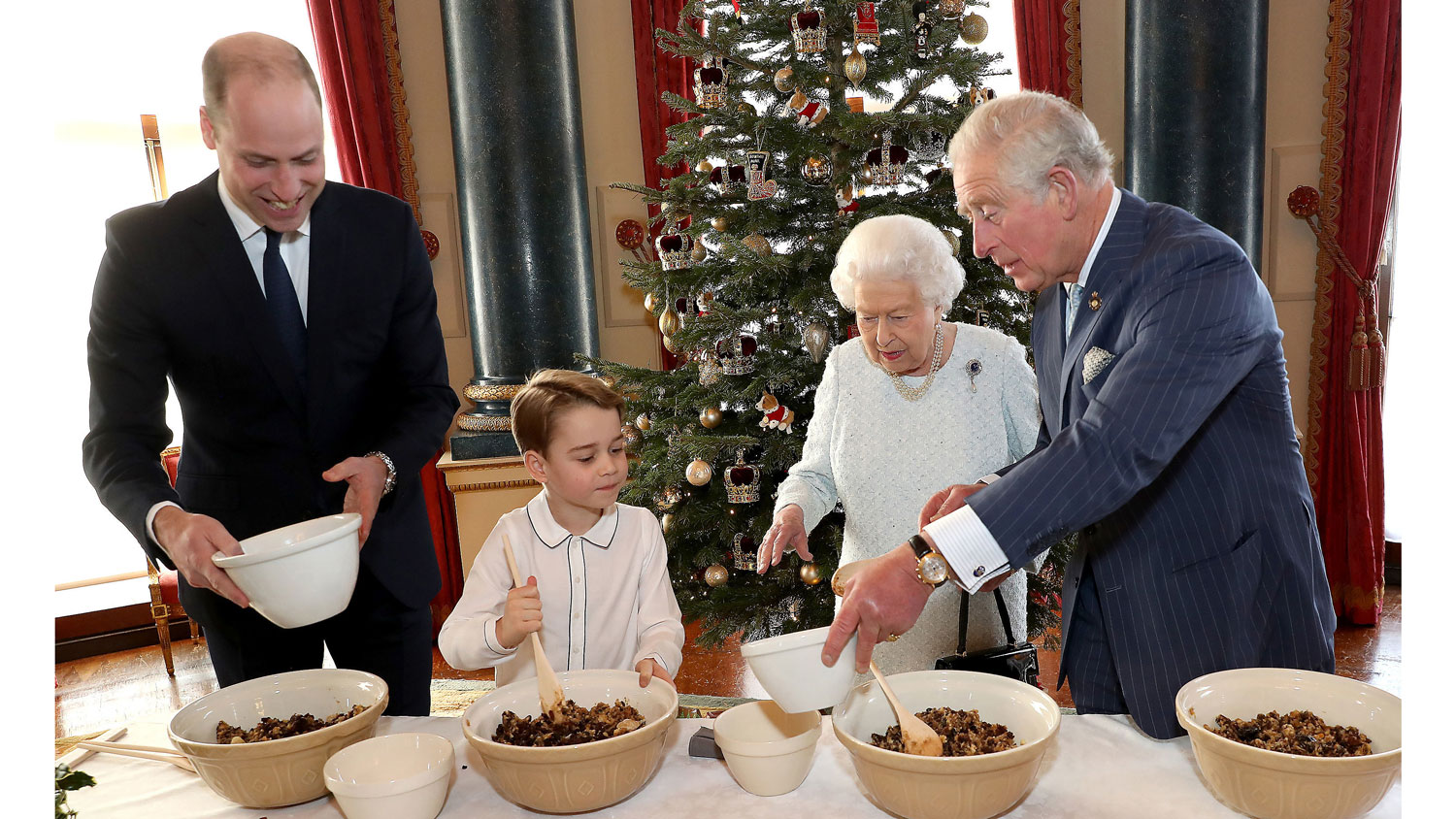 Let the countdown to Christmas begin! The Royals let you virtually into their kitchen so you can learn how to make their festive annual booze-filled pudding in your own humble abode.
Whether you're a commoner or a member of the Royal family, one thing is certain, food brings us together – it's the universal love language shared by all.
Last year, Buckingham Palace shared their cinnamon stars Christmas cookie recipe with us via their Instagram account. Made with citrus meringue ground almonds, mixed peel, lemon zest, ground cinnamon and cloves, they proved to be a hit with many of those who went ahead and followed through with baking a batch.
This time they've made the decision to let us in on a more heartfelt staple dish, the Queen's favourite boozed-up Christmas pudding. Could this be the secret to Queen Elizabeth's long life? Ok – joking aside, this traditional delicacy stems back to Prince Albert and Queen Victoria times, mid-19th century to be exact. It's filled with mixed fruits, peels, spices as well as the real stars of the show; beer, dark rum and brandy. For a kid-friendly approach, they recommend substituting alcohol for cold tea or orange juice.
Interestingly enough, the recipe has a traditional superstition attached to it. It calls for 13 ingredients to represent Christ and the 12 apostles – but you don't need to be religious or follow the same religion as the Royal family to enjoy this carb-y masterpiece. Speaking of carbs, British pudding is generally a bready dish which can be made sweet or savory, not the goopy pudding most North Americans are accustomed to. It is also perfect to be accompanied by an ice cream dessert you can easily make with this icecream mould.
The Royal family chefs call the Sunday before the advent season, "stir-up Sunday," which fell on November 22nd of this year, prior to the commencement of advent coming up on November 29th. They make the pudding a month in advance to give it a chance to mature in time for December 25th. In its prime, it will have developed an irresistible aroma and extravagantly rich flavour.
Watch this video featured on Buckingham Palace's Instagram account for a minute-long condensed, instructional step-by-step of the Christmas pudding's mixing and cooking process.
View this post on Instagram
The Royal family Christmas Pudding Recipe:
Ingredients
🍇 250g raisins
🍇 250g currants
🍇 185g sultanas
🍊 150g mixed peel
🧈 250g suet or vegetarian suet
🍞 250g breadcrumbs
🌾 90g flour
🎄12g mixed spice
🥚 2 whole eggs
🍬180g demerara sugar
🍺 275ml beer
🍹 40ml dark rum
🥃 40ml brandy
Note: You can swap out the beer, rum and brandy for orange juice or cold tea for a non-alcoholic version.
Method
Combine all the dry ingredients and give them a good stir.
Add the eggs and liquid and stir.
Grease your pudding tins, then add your pudding mixture.
Cover them with a sheet of parchment paper, then cover the basins with muslins or foil and put them into a deep saucepan.
Fill the pan with water up to 3/4 of the pudding basin height. Cover the pan with foil.
Steam the puddings for six hours, refilling the water if necessary.
Once the puddings have cooled down, wrap them well and store them in a cool, dry, dark place until Christmas.
To Re-heat
Place tins in a large hot water basin and let steep for 3-4 hours. Remove the puddings from the tins with a rounded or palette knife. A suggestion for serving is to garnish or flambé and serve with brandy sauce and cream.