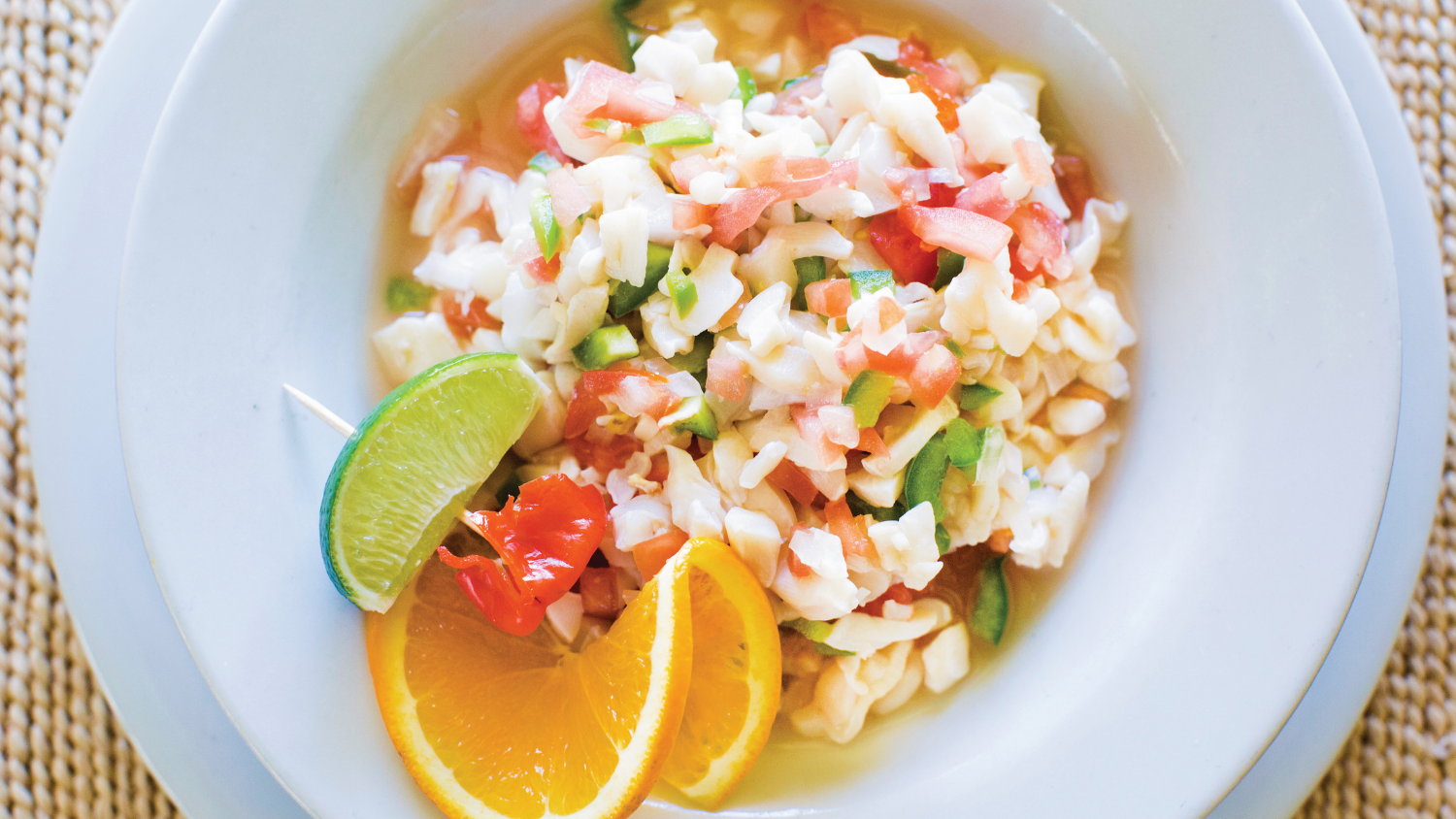 A few of our favourite restaurants in The Bahamas no visitor should miss.
Looking for casual fish shacks in the Bahamas? Or a haute temple to gastronomy? These 5 incredible Bahamian places deliver in spades.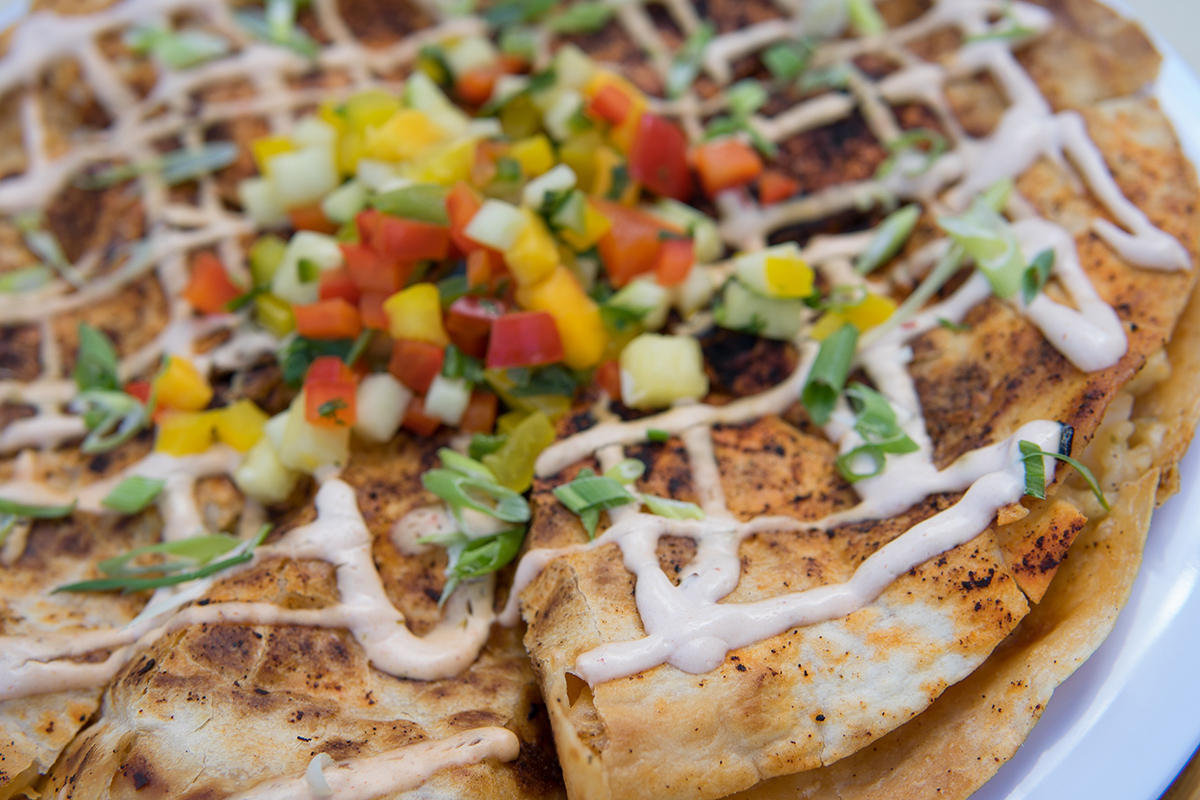 01
Sip Sip at The Cove, Atlantis
Sip Sip (local slang for 'gossip") has long been a beloved hangout on pink sand Harbour Island, one of the Bahamas' Out islands. Now, The Cove at Atlantis has opened a branch of the casual lunch spot on a beautiful stretch of beach. Everything on the menu is prepared to show off the bounty of Bahamian farms, sea and culinary traditions. Try local watermelon and goat cheese salad, lobster quesadillas or one of the creative iterations of conch.
Visit Site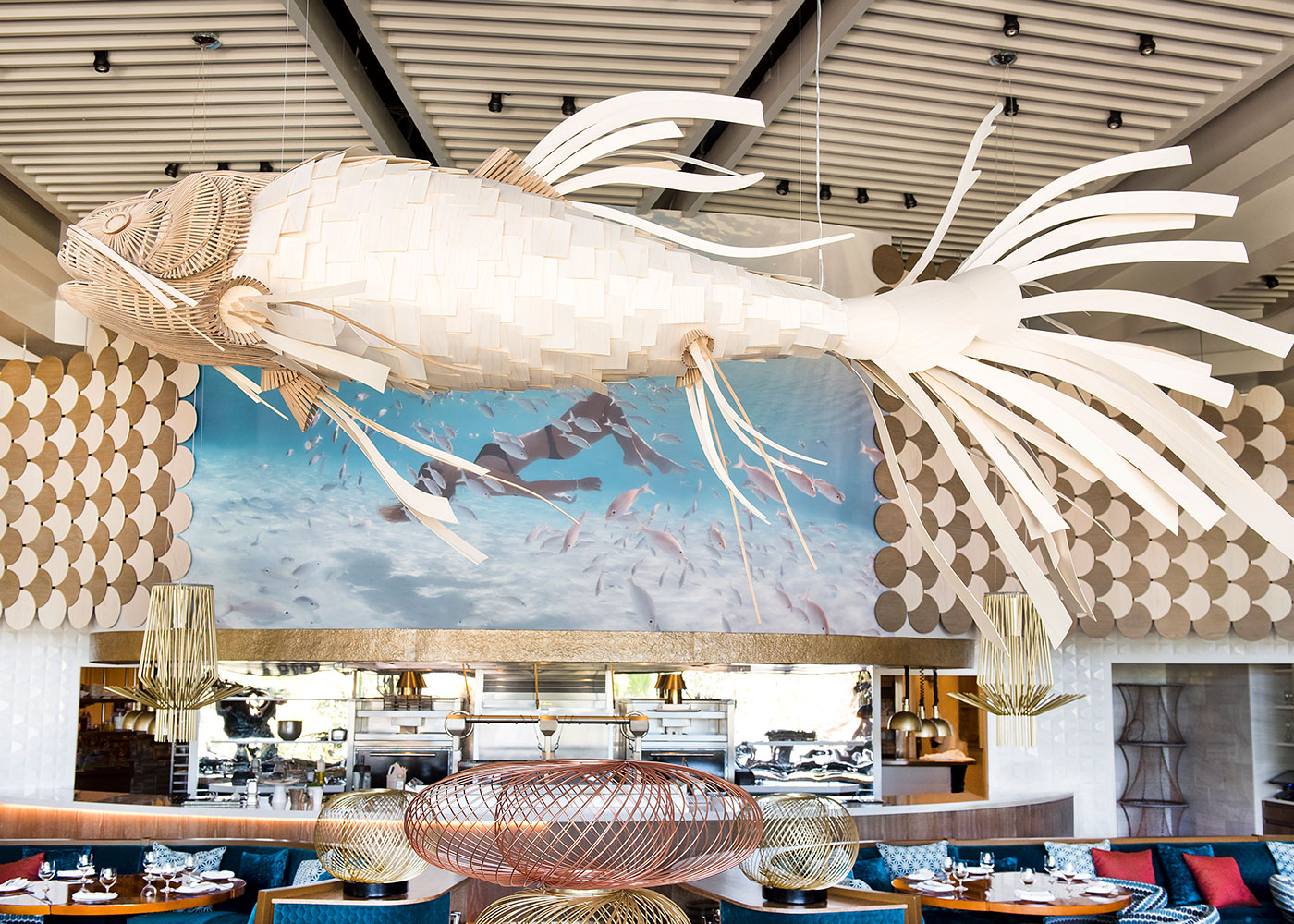 02
Fish by José Andrés at The Cove Atlantis
At his chic, sea-toned eatery, located at the Cove at Atlantis, beloved chef/humanitarian José Andres invites diners into a food and drink menu that puts creative spins on traditional Bahamian dishes and beverages. FISH, as you might guess, stars fish and seafood. The chef, true to form, does it with sustainable catch, including by featuring non-native, coral-destroying lionfish on the menu. Andres turns even conch fritters into haute cuisine.
Visit Site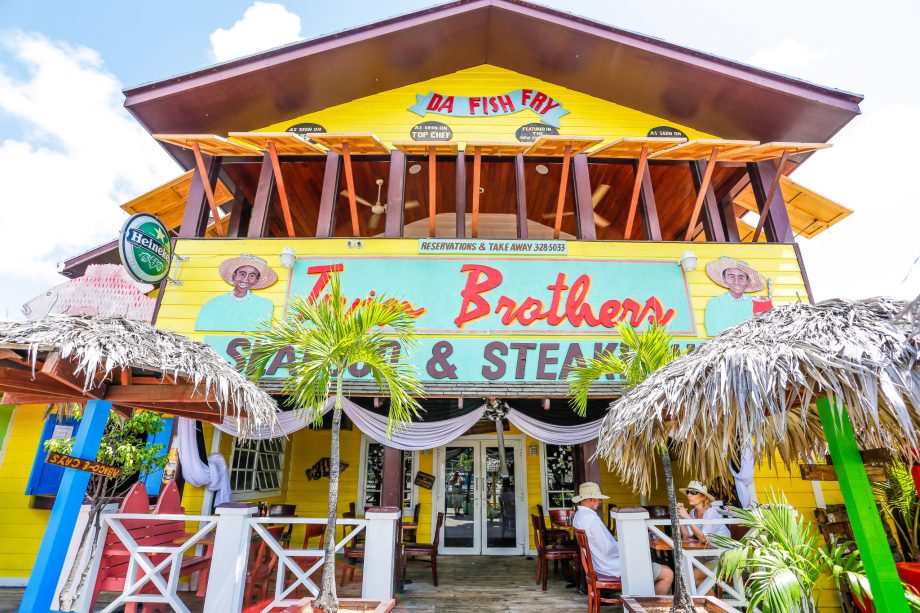 03
Fish Fry Arawak Cay
The celebrated Fish Fry on a stretch of seaside at Arawak Cay was started by a couple of fishermen who would make casual meals with their fresh catch. Now, more than 30 restaurants, fish shacks and full sit down options make up this must stop during your Nassau stay. Whatever their style, they all sell dishes made from fresh snapper, grouper or seafood. And don't skimp on the classic fish fry side dishes: Macaroni, plantains, peas and rice. Indulge too, in Guava Duff, the beloved island dessert made from the Bahamian's favourite exotic fruit. (You can dance off some of the calories, as there's often music playing). Now sure which one to go to? Ask locals to recommend their favourite restaurant. Everyone has a strong opinion and it's a great way to strike up a conversation about this quintessential Bahamian experience.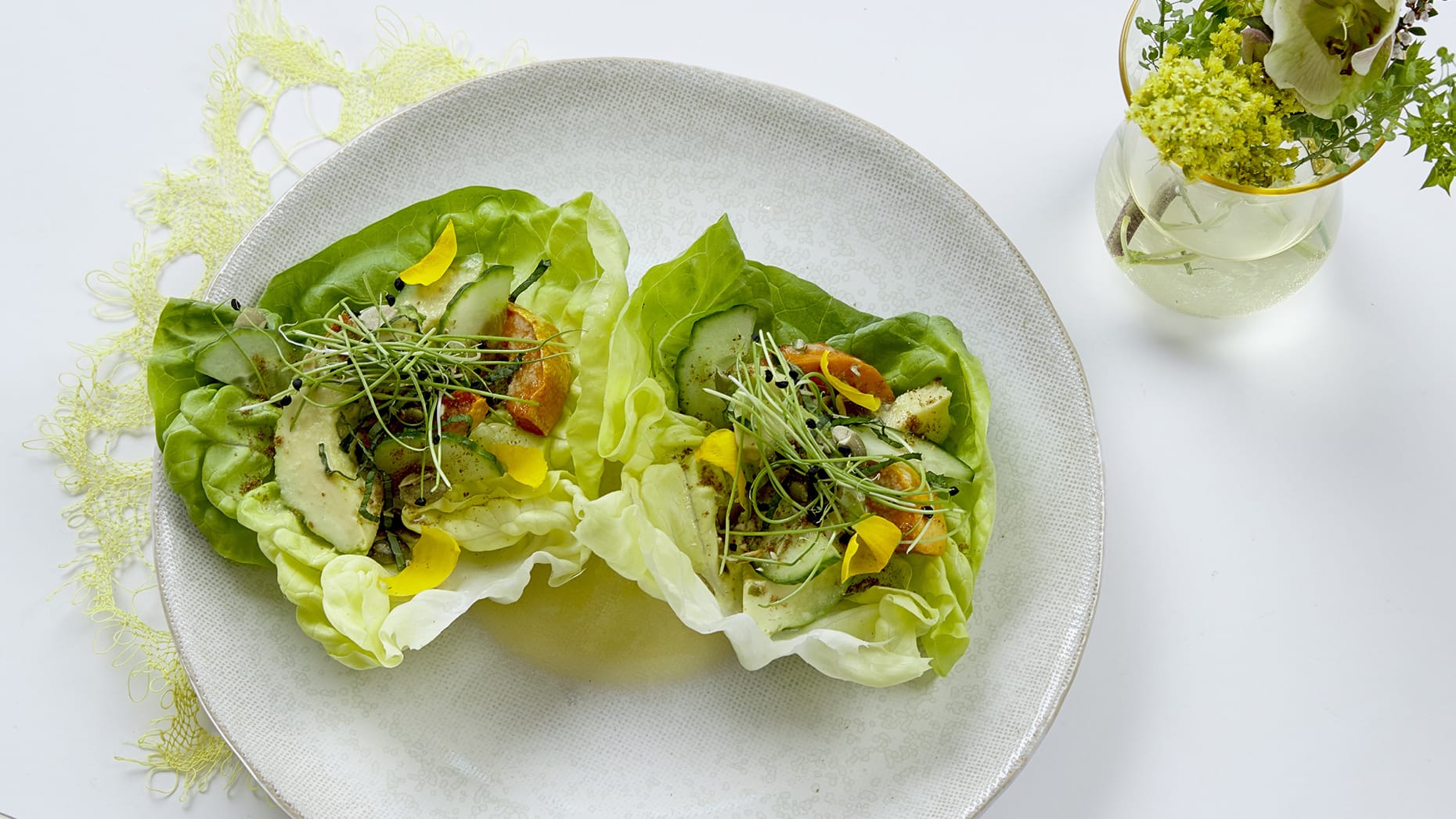 04
DUNE Restaurant at The Ocean Club

The Dune is a destination restaurant at the movers and shakers' favourite resort, the Four Seasons One and Only Club. Dune is helmed by Michelin star chef Jean-Georges Vongerichten who whips up exquisite dishes where French-meets-Asian using island spices and flavours. (Try the Bahamian lobster with curry and plantains if it's on the menu). The food, the sophisticated and spare beach decor, the wraparound terraces, and setting atop a cliff overlooking white sand-bluffs all add up to an exquisite island experience.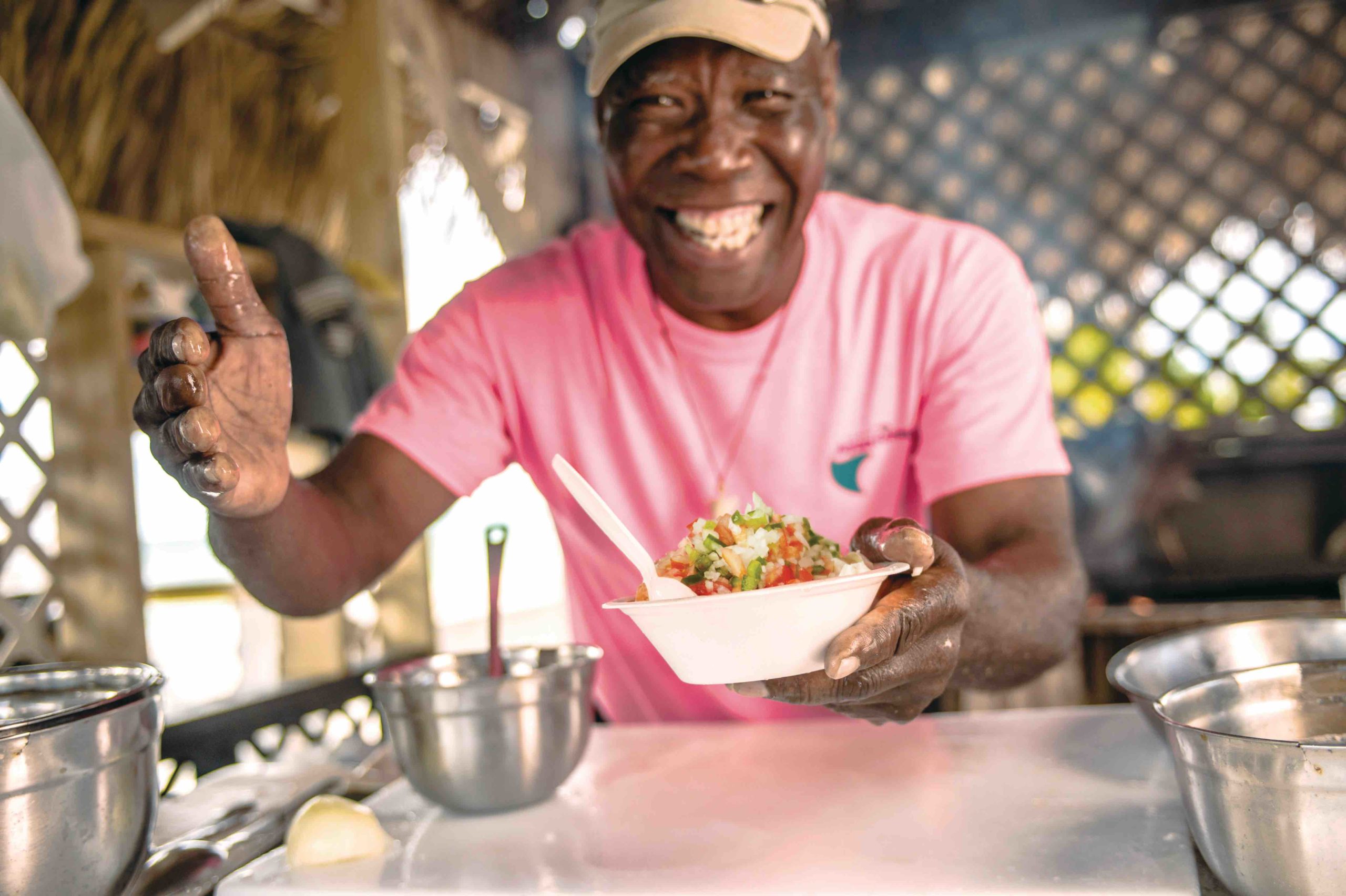 05
Dino's Gourmet Conch Salads

Conch is the unofficial national food of the Bahamas and you'll see it on almost every menu. Dino's on the northwest side of the island near Compass Point is one of the best places to try it—prepared in one of several different ways. You might like a  tropical salad of diced conch, island fruits, spicy peppers, onions and tomatoes but any way you have it, it's always made fresh to order.