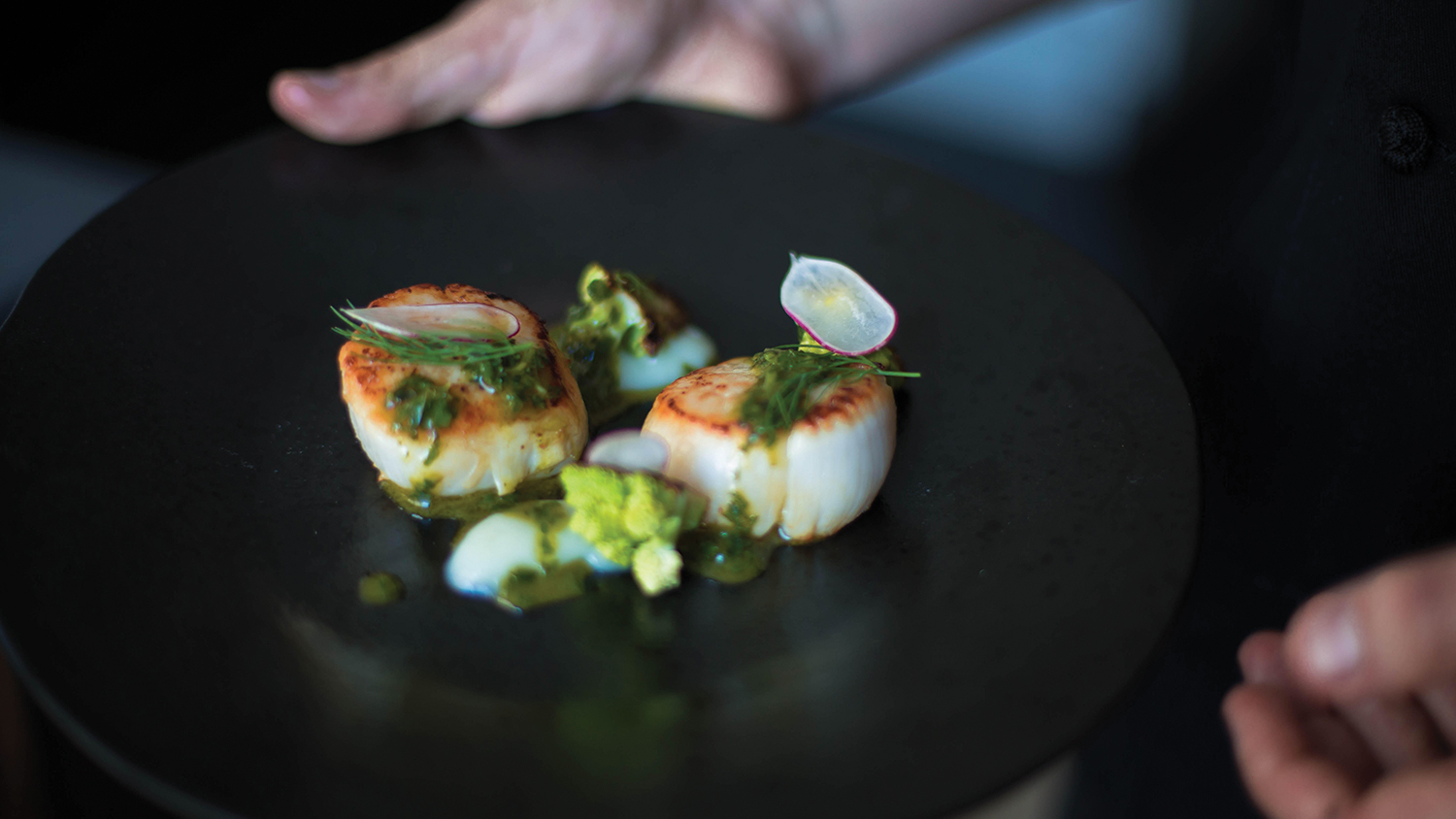 Romo, an L.A. resident by way of Detroit, got his start in the luxe kitchen of the Ritz-Carlton before becoming the private chef to some of the biggest stars in music. The grill has been a staple of his cooking, dating back to his Motown roots, where even the frigid midwest winters couldn't stop him. His recipes are infused with West Coast vibrancy, colour and sunshine. mychefnate.com
SCALLOPS WITH SUNCHOKE PUREE AND SALSA VERDE
---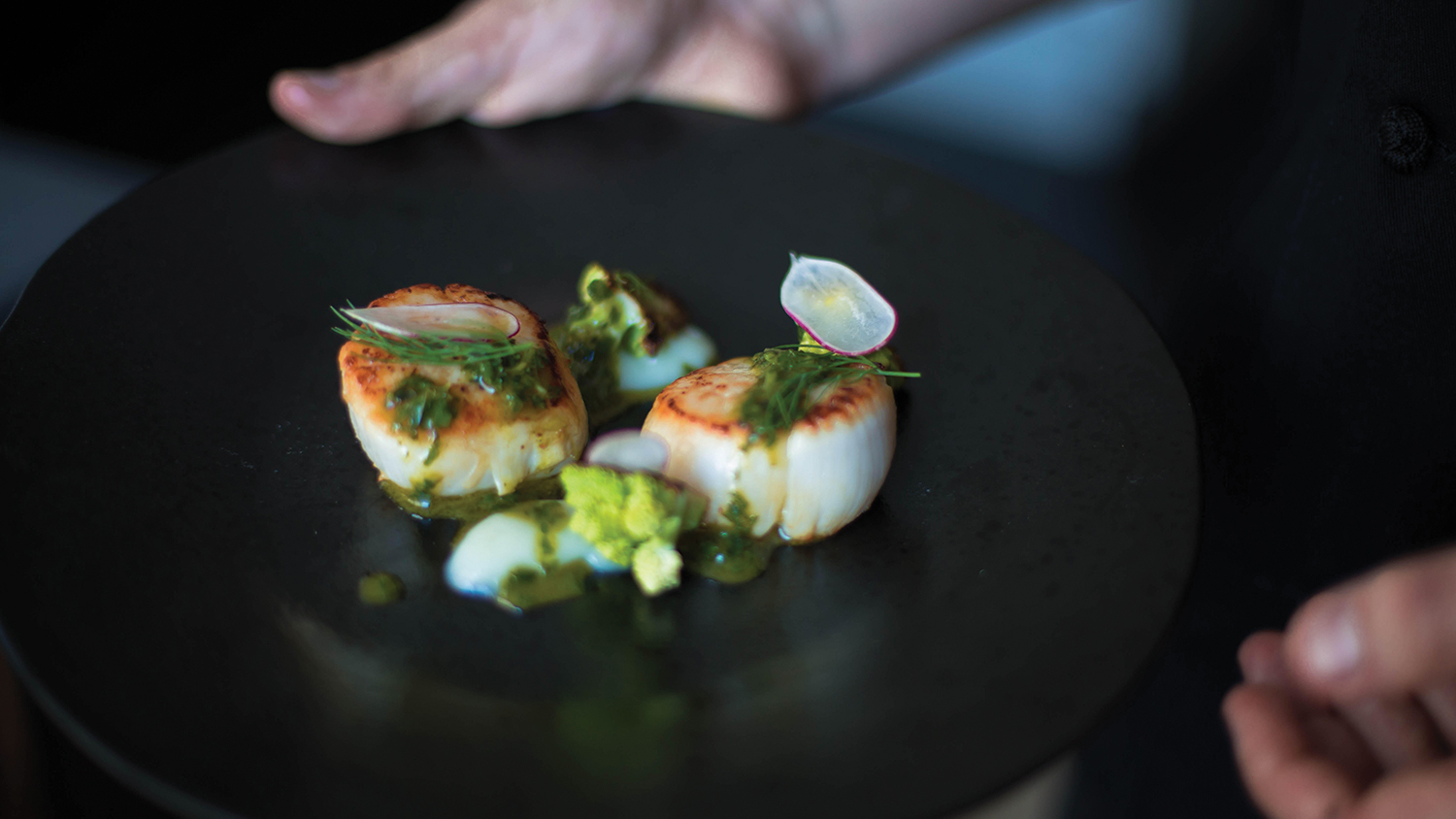 Level: Easy
Total: 22 min
Prep: 25 min
Cook: 7 min
Yield: 5 to 6 servings
INGREDIENTS
20 to 25 large scallops (about 3 pounds)
4 sunchokes (Jerusalem artichoke)
1 cup whole milk
1 bunch parsley
1 bunch cilantro
1 clove garlic
1 lemon
Olive oil
Nutmeg (to taste)
White pepper (to taste)
Salt (to taste)
DIRECTIONS
1. Peel sunchokes and bring them to a simmer in the milk. Once the sunchokes are tender, puree them with the milk and season with salt, nutmeg and white pepper to taste.
2. For the salsa verde, chop equal parts parsley and cilantro along with the garlic. Combine with the juice and zest of one lemon.
3. Pat the scallops dry and season with salt and white pepper.
4. Heat up a small skillet or bbq and add some olive oil.
5. Grill for about 2 to 3 minutes on each side. Serve immediately with the sunchoke puree and salsa verde.
BEST WITH
A WATERMELON MARGARITA
---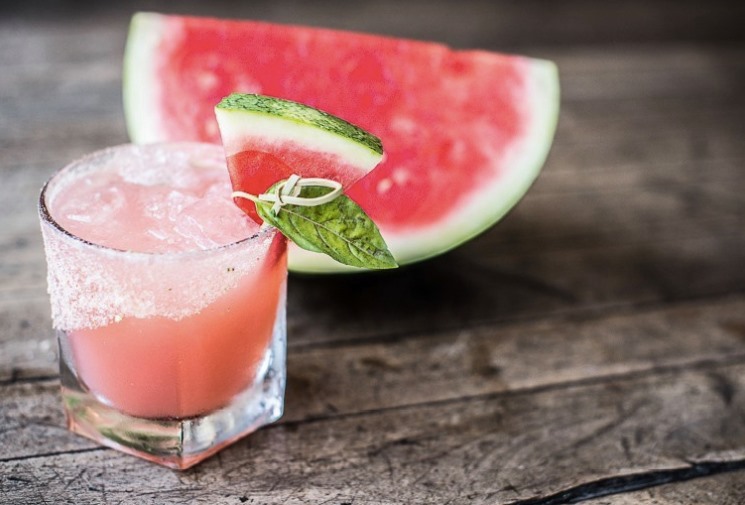 What you'll need:
2 oz. Tromba Reposado
2 oz. Fresh watermelon juice
1 oz. Fresh lime juice
1 oz. Agave nectar
4 Basil leaves
Add all the ingredients into a shaker with ice and shake. Strain into a rocks glass over fresh ice and garnish with a watermelon wedge or a crack of black pepper. Salt rim optional
Cheers!