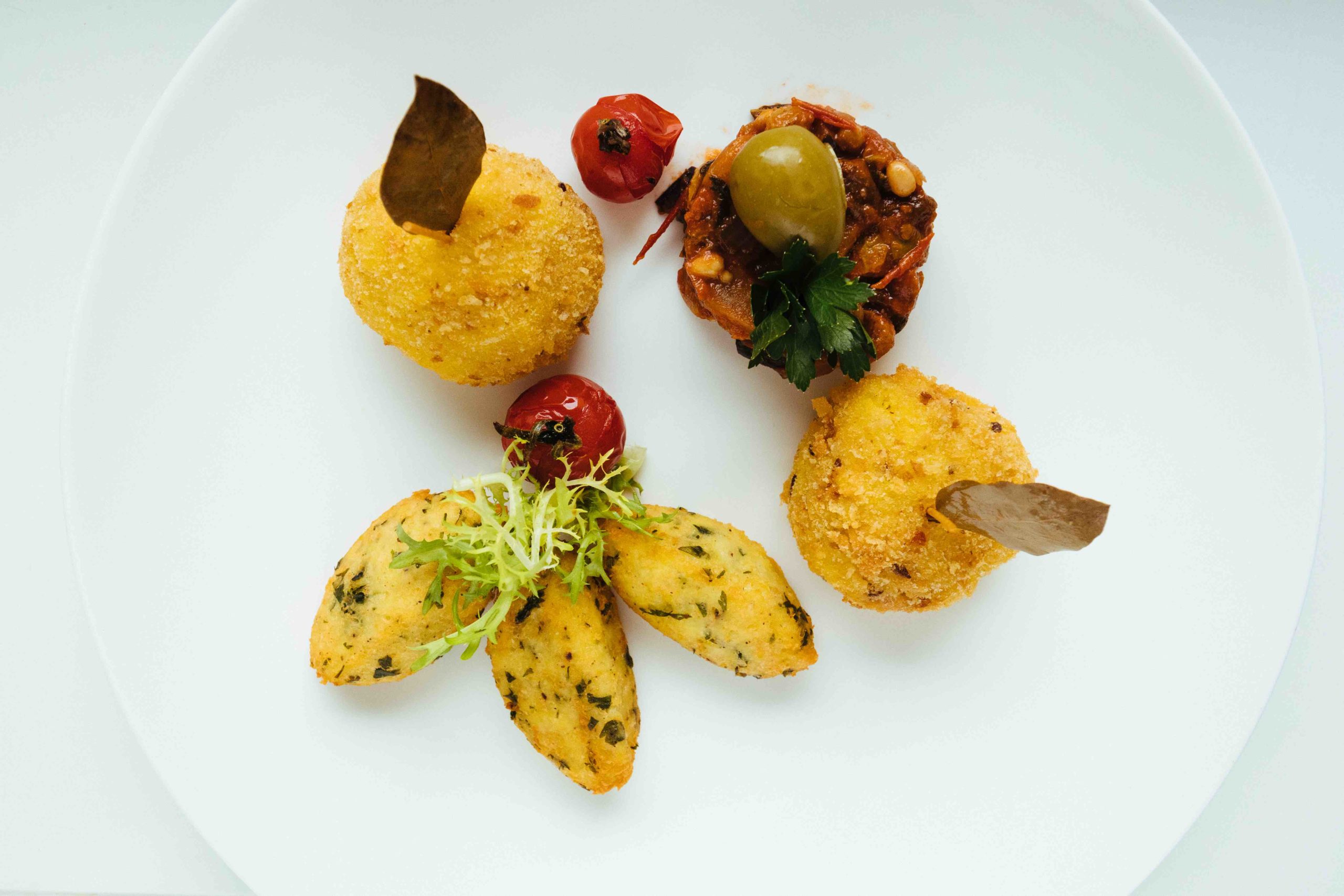 Want to understand Ukrainian culture and history? Start with the food. Here, five essential meals.
Eating in Ukraine goes beyond commonly known dishes like borsch and varenyky. Here, five defining meals you should have that will evoke a joyous feeling on the palate and in the soul.
BORSCH
---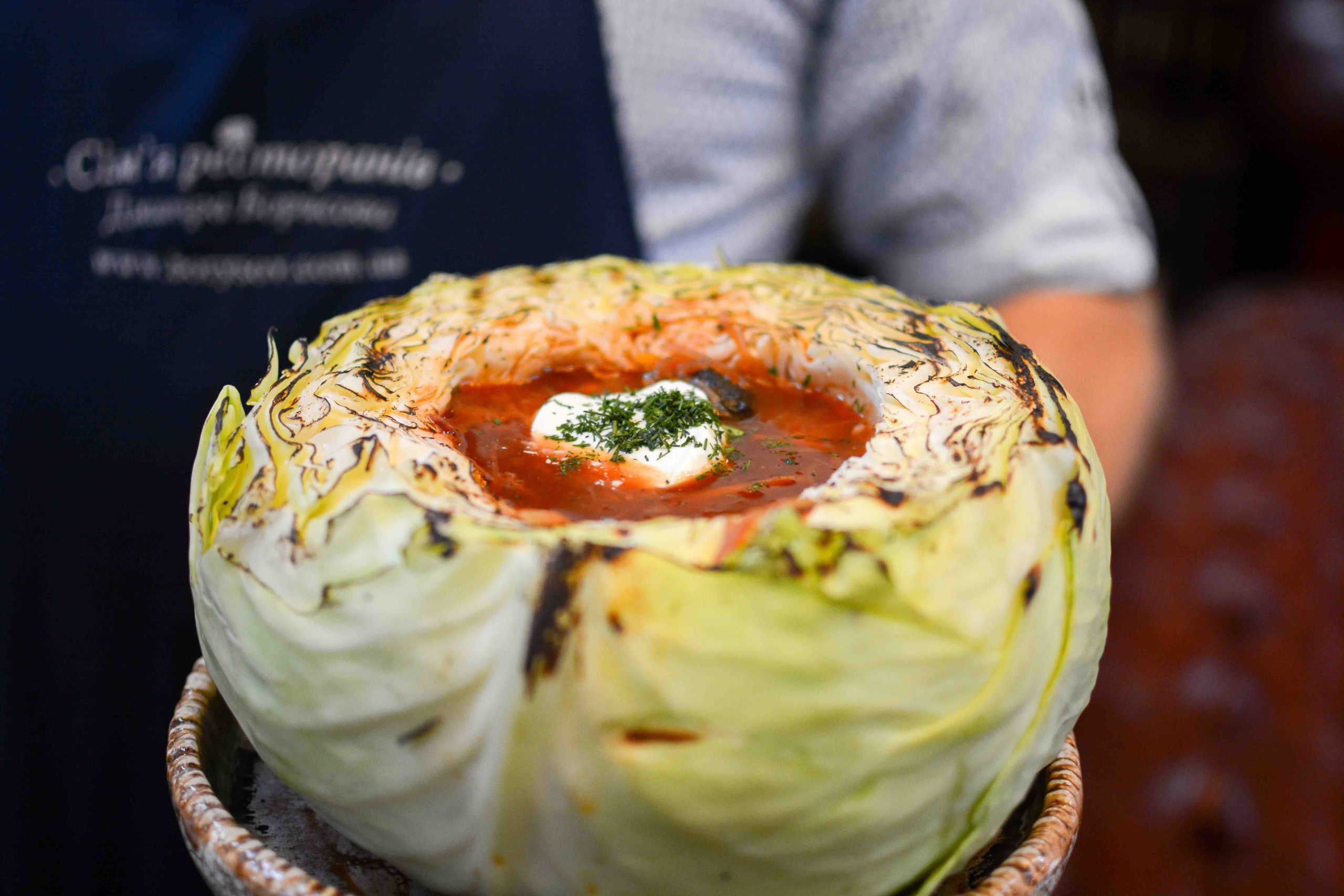 THE BACKGROUND Originally created by the Slavs, borsch had a pungent smell and sour-taste until the 19th century when other ingredients were added.
WHERE Kanapa, Andriyivs'kyy Descent, Kyiv.
After a long day of sightseeing, this is the perfect place to relax and take a seat in a Kanapa—"Sofa" in English. Locals sit on, yes, comfortable brown sofas housed in a preserved 19th-century wooden building where art pieces fill the walls and candles line the windowsills. The decadent guinea fowl and pheasant liver pâté is followed by borsch, which is uniquely served in a charred cabbage with smoked pork ears, plums, sun-dried tomatoes and smoked pear.
VARENYKY
---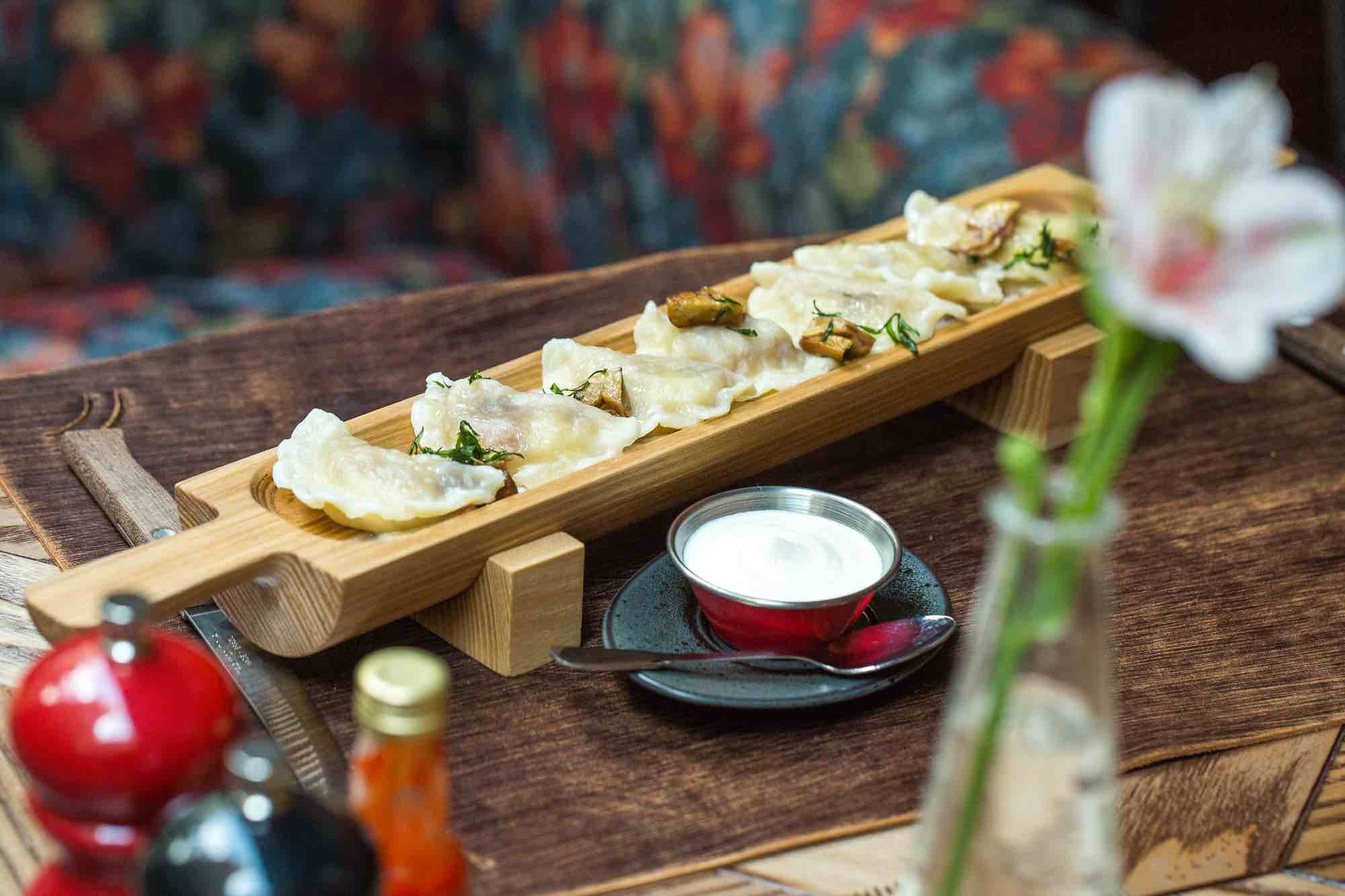 THE BACKGROUND Elsewhere in Central Europe they may be called pierogis, but varenyky play a fundamental role in Ukrainian culture.
WHERE Ostannya Barykada, Maidan Nezalezhnosti, Kyiv. Many Ukrainian restaurants and bars require passwords to enter. At Ostannya Barykada ("Last Barricade"), "Boritesya poborete!" ("fight and win!") grants you access. The décor takes you on something of a tour of the country's three revolutions: the Student Revolution on the Granite in 1990, Orange Revolution in 2004 and the Revolution of Dignity in 2014. The selection of varenyky, the country's take on dumplings, range from savoury to sweet: traditional cabbage, potato and foie gras, sweet cherry.
CHICKEN KYIV
---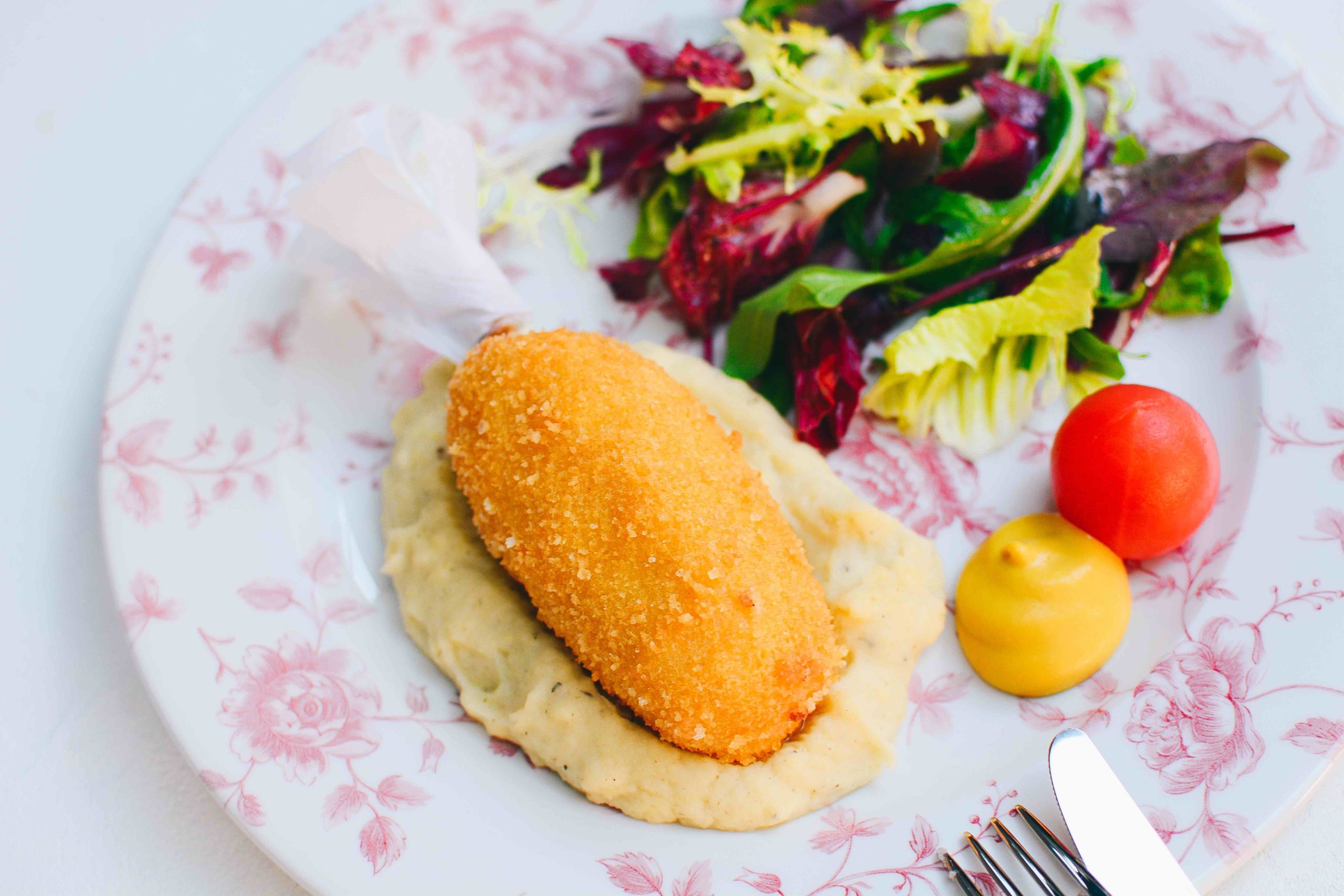 THE BACKGROUND Kyiv cake is said to have been invented accidentally in the 1950s when bakers were trying to create a completely different recipe but made a mistake with the egg whites.
WHERE Chicken Kyiv, Khreschatyk Street, Kyiv.
The restaurant is named in honour of the capital city and its signature dish: Chicken Kyiv. It's a bright, spacious dining room  with stained glass windows and a deep green exterior meant to evoke childhood memories. The menu is also childlike in the form of a pop-up book. The chicken here is classic and succulent: tender and breaded, filled with butter, ham and cheese, which oozes out onto my antique plate. It's served with truffled mashed potatoes and a dollop of spicy mustard. For dessert, the Kyiv cake, light and flavoursome, made of egg whites, buttercream and hazelnut chunks is a must try. It'll remind you of a summer's night, where the sun's warmth is still glowing and the light breeze feels just right.
MULTI-CULTI ITALIAN-UKRAINIAN
---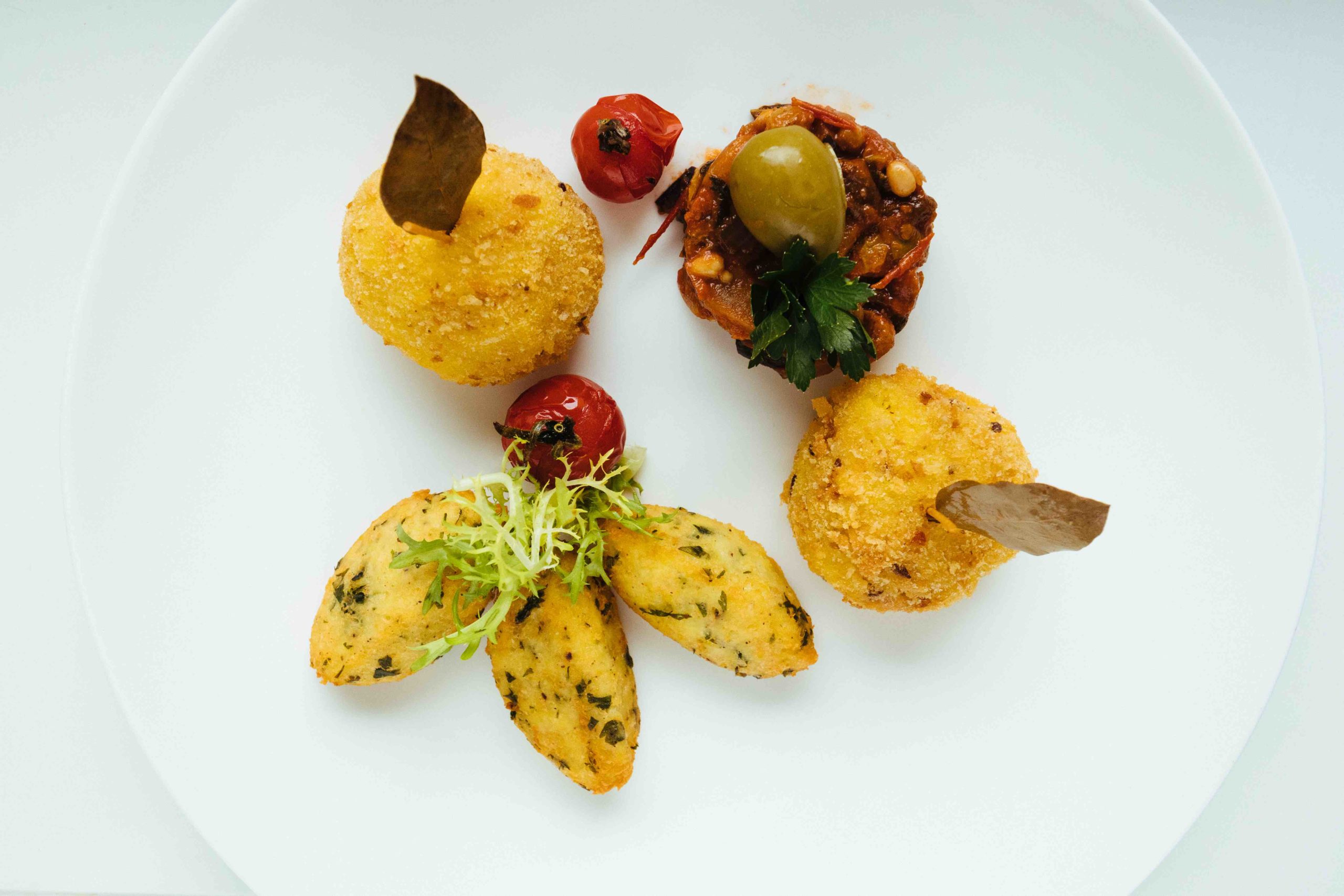 WHERE Teatro Restaurant, Opera Hotel, Khmelnitskogo Street, Kyiv.
Teatro Restaurant is broken up into two sections: purple and green velvet chairs line the inside dining room while the second has windows and skylights that give it an outdoor terrace feeling.
MUST TRY Order risotto arancini, tender sea bass fillets and eggplant pasta. For dessert, finish with a traditional Sicilian cannoli and lemon sorbet resting in limoncello syrup.
THE BACKGROUND Born in Sicily, award-winning executive chef Gaetano Sgroi has worked in South Africa, Serbia, Maldives and Nairobi.
GALICIAN JEWISH AND MIDDLE EASTERN CUISINE—HUMMUS, KOFTA AND CHICKEN SOUP
---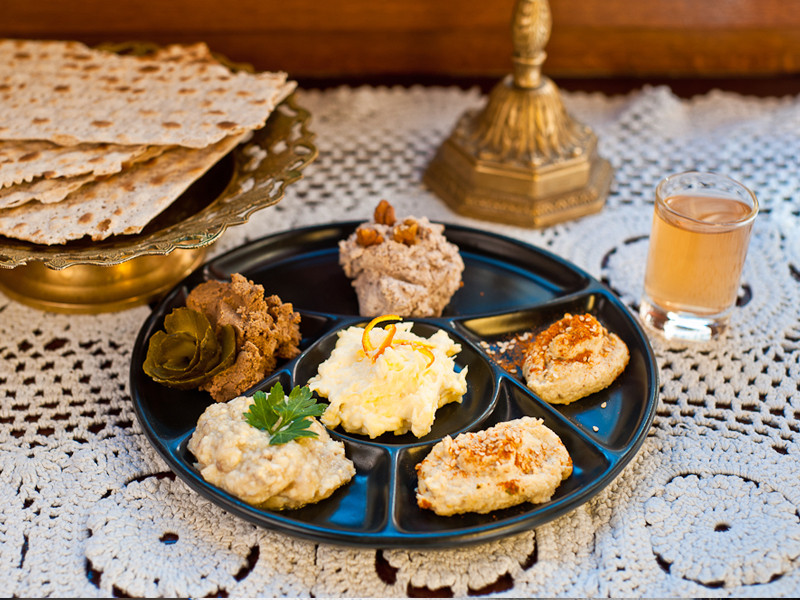 WHERE "At the Golden Rose" Galician Jewish Restaurant, Staroevreiska Street, Lviv.
A one-hour flight aboard Ukraine International Airlines takes you from Kyiv to Lviv, where you can explore this hip, young city with a restaurant company called !FEST, which operates places like the Lviv Coffee Mining Manufacture, Arsenal.Ribs and Spirits, and "At the Golden Rose," where the cost of dining is based on customer's bargaining skills.
The intimate restaurant is decorated with handmade tablecloths, sewing machines, candles and menorahs, reflecting the life of Galician Jews who lived in Western Ukraine. The menu has assorted hummus and Jewish spread platters, traditional chicken soup and Kofta, a tender beef cutlet and ground lamb.
THE BACKGROUND: The Jewish communities have been present in Western Ukraine since the late 9th century. These days, Ukraine is home to Europe's third-largest Jewish community.