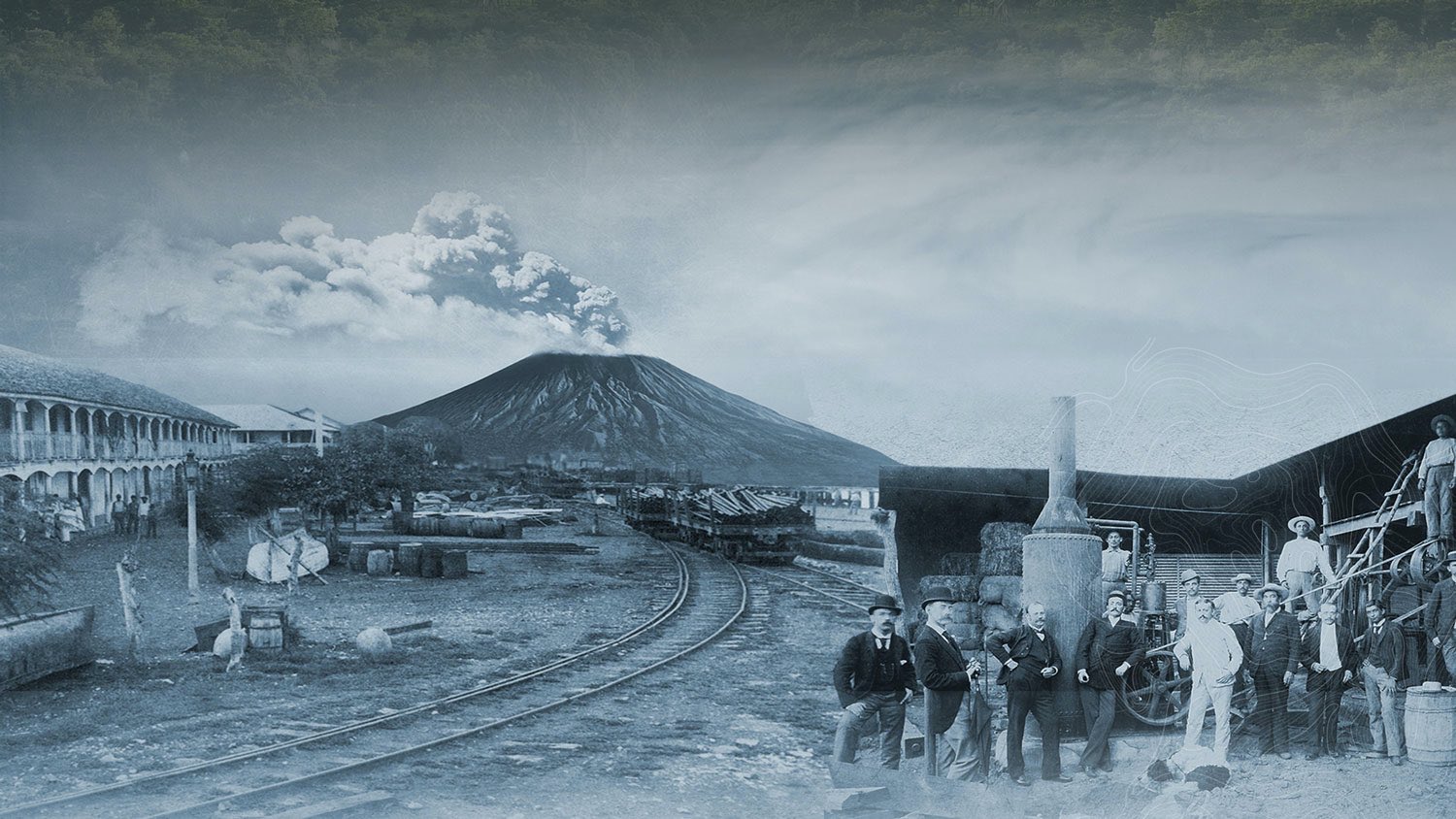 The richest man in Central America makes it his mission to refine the most tropical of spirits.
At the top of Cerro Negro volcano, in Nicaragua's Cordillera de los Maribios mountain range, our host pulls out a bottle of 25-year-old Flor de Caña rum, a hip-hip-hurrah for having successfully made the one-hour hike up the steep slope. It also works as a shot of liquid courage for the next step in our group's Nicaraguan adventure: shooting down the 728-metre-high volcano on a board that resembles an old-fashioned sled.
The surf down—which took me less than three minutes, even after an injury-free wipeout that threw me head over heels into the dust—is exhilarating. So is the drink, which was awarded the "Best Rum Distillery 2019", the highest award granted by the International Rum Conference ( IRC) globally, due to the quality of its products and because the distillery uses 100% renewable energy.  With the taste of fruit, almonds and caramel, this is the longest-aged Flor de Caña rum on the market and it can put many single-malt whiskeys to shame.
Carlos Pellas Chamorro, whose family owns Flor de Caña, has been a champion of making rum an elevated and sophisticated experience, not just something to be cut with cola while on a beach holiday. With rum aged in oak bourbon barrels for between four and 25 years (the mesmerizing 30-year stuff is currently only available by barrel pull when visiting one of their properties), the family has reset global expectations of what rum can be. At one tasting during a trip hosted by Flor de Caña, we're asked to pour some 25-year onto our hands. At first it seems like wasteful blasphemy, but it's a clear demonstration of the rum's refinement: there's no sticky texture whatsoever.
The Pellas family is the richest in Central America, with dozens of businesses ranging from car dealerships to luxury resorts to banking and insurance, and at least three private islands, to their name. Which makes them extraordinarily suitable advocates for the finer things. In 1875, Pellas Chamorro's great grandfather, Francisco Alfredo Pellas Canessa, moved from Italy to Nicaragua to oversee the family's shipping company. When a transoceanic canal was built in Panama, rather than Nicaragua, a very disappointed Francisco Alfredo moved their investments from shipping to sugarcane production, an industry from which a fortune—and a knack for rum production—was born.
The family's original mansion, an enormous marble-filled European-style villa built in 1927, still stands guard over the main square of Granada, one of the country's most prestigious addresses. Their US$250-million, 1,670-acre Mukul Beach, Golf, & Spa on the country's Pacific coast, might be the poshest in Latin America. Staying in one of Mukul's luxury villas, I had my own private steps leading to the huge, surfer-friendly beach… for the rare times I got bored swimming in my private pool. I'm told that many Pellas family members have been so taken with Mukul since it opened in 2013, that they have all but forsaken the family's usual party place, located on a private island in Lake Nicaragua.
Perhaps eager not to appear spoiled or indulgent to their fellow countrymen, the Pellas family takes their philanthropy and corporate social responsibility very seriously. Both Carlos Pellas Chamorro and his wife Vivian Fernández were severely burned in a 1989 plane crash, and one of Fernández's passion projects is a care unit for children who have suffered from burns. The distillery itself is powered entirely by renewable energy, and every year the company plants 50,000 trees to protect water resources and wildlife in the region.
Being one of the world's first Fair Trade certified spirits means that Flor de Caña rums are produced in compliance with more than 300 rigorous labor, social and environmental standards.  It also means that proceeds from every bottle sold go directly toward improving the lives of its workers, their families and their community, as they get to choose how to invest these funds in projects such as health clinics, schools, scholarship funds and environmental projects.
As their rum offerings increasingly skew toward the connoisseur (though the five-year rum is, so far, their bestseller in Canada, providing exceptional bang-for-the-buck for an aged spirit), the image as exemplary corporate citizens remains as important as the rum itself. On my visit, we spent as much time visiting the burn unit and the well-appointed company school as we spent indulging in the luxuries the family has the power to deliver. Knowing all this, indeed, makes the rum taste better, especially with a few from atop a volcano.
#CocktailsAtHome

TROPICAL MANGO
---
View this post on Instagram