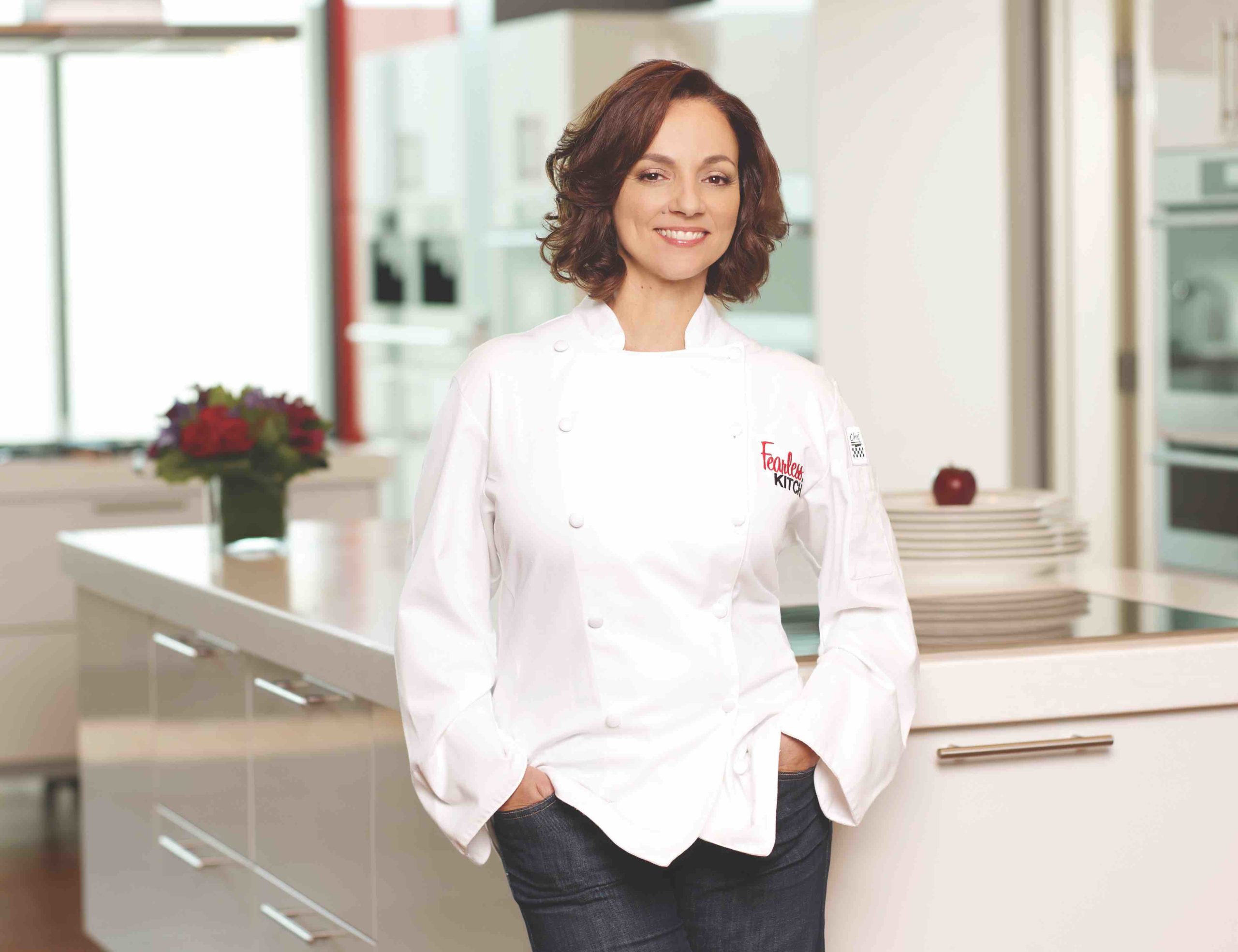 On TV and in the kitchen, chef Christine Cushing investigates everything that goes into the best recipes
Born in Athens, Greece, and based in Toronto, chef Christine Cushing should patent her sense of curiosity. Though three seasons of Confucius Was a Foodie, which has been broadcast in more than 100 countries, Cushing has visited almost a dozen countries, exploring food as a way to break down cultural barriers. "It's a journey of discovery. I'm really a student," she tells me. "No matter what you think about a place, until you go there, nothing really stands the test." The most recent season of Confucious took on a looser structure and approach to "Chinese" food, to allow Cushing to spend more time exploring the locales and the people who play a part in a culinary tradition that goes back 5,000 years. In some ways, the TV screen is where she feels most at home. Her Fearless in the Kitchen show attracted her a major following and she'll return to the Food Network for an upcoming new cooking competition show. "Even when the camera's not on me, I'm still cooking all the time. I'm currently on a sourdough baking journey."
Here, Christine's most memorable experiences around the world.
Lunch on beach in Greece
---
View this post on Instagram

That's really the feeling of summer to me: simple food grilled in front of you. You remember the flavours and every year you want to taste them again.That's classic Greek lamb and roasted potatoes. Such simplicity—it's just time cooking and ingredients. That plate is licked dry by the time we get out of there. This was at a beach close to a place called Stoupa in the southern Peloponnese.
Off the beaten path Greece
---
View this post on Instagram

That's a beautiful view of the church in a lovely city, Monemvasia, which has been around for hundreds and hundreds of years. When you arrive there, you have to walk out on this causeway—it's a single entry for what feels like an island. You don't have crazy beaches or big hotels, but beautiful people, great food, great nighttime cocktail bars, people playing music in the square. We didn't know what to expect when we went there, but everything lined up to make a fantastic visit.
Tuk Tuk in Bangkok
---
View this post on Instagram

The life lived in Bangkok is lived outside. It's chaos, an affront to the senses, but people themselves had a calmness about it. The ease of everything you can buy, I don't think a lot of people are cooking at home. We went to the Maekhlong Train Market, which was so wild. The market is partly on top of railway tracks and at a certain point, the people selling their wares move everything, pulling up their tents before the train goes through. It's like it's nothing for them.
Salt in Thailand
---
View this post on Instagram

That's the day in Thailand I had to be covered from head to toe because the sun was so hot. I put the boots on to see what it was like to haul 50 kilos of salt onto that wagon and haul it all in. The salt is so wet from the sea, it's extremely heavy. Just to see people do it, who do it every day, hauling it back and forth, gives you such an appreciation for artisanal products that aren't made by machinery.
Grilled octopus
---
View this post on Instagram

That's a dish I made for a Spanish event at SIAL [a huge food and hospitality trade show in Toronto]. Octopus is ubiquitous in the Mediterranean. It's braised to be tender, then I grilled it. My approach is about featuring the actual ingredient itself without overcomplicating it. When I compare Spanish cooking to Greek, the thing that's different is the amount of greenery. I know I'm in Greece, or maybe southern Italy, when there's more greens on the plate compared to Western Europe. That's what I crave when I go to Greece.
Sunrise in Paris
---
View this post on Instagram

Sunrise in Paris has a lot of meaning to me because I first went to Paris for culinary school [the famed but now closed La Varenne], which was the first time I was on my own. The magic I felt in Paris back then, I found all these years later when we were there making Confucius. Both teams in both cars got out at the same time to take a picture of that sunrise. The light and the stillness of the Seine, all those bridges crossing the river—it's so iconic.
Chinese food
---
View this post on Instagram

That's in Hong Kong, a modernized take on mapu tofu, a classic Szechuan dish that's super spicy, aromatic and very challenging to make. To succeed, you need a wok with a super hot fire beneath it because you need the ingredients to cook just touching the bottom of the pan for a moment. This restaurant did a high-end version with lobster.
Noodle making in Taiwan
---
View this post on Instagram

When we film the episodes, the production team keeps me totally in the dark. I know I'm going to learn something, but beyond that, I don't know what's going to happen. Those are the most interesting noodles I've ever seen made. It was in the jungle an hour and a half outside of Taipei and that day was probably 95 degrees [35 Celsius] and super humid. The noodles are stretched in a very particular way—they're very high gluten. That's the fellow running me through the process. There are more ways to mix flour and water than you could ever possibly imagine.