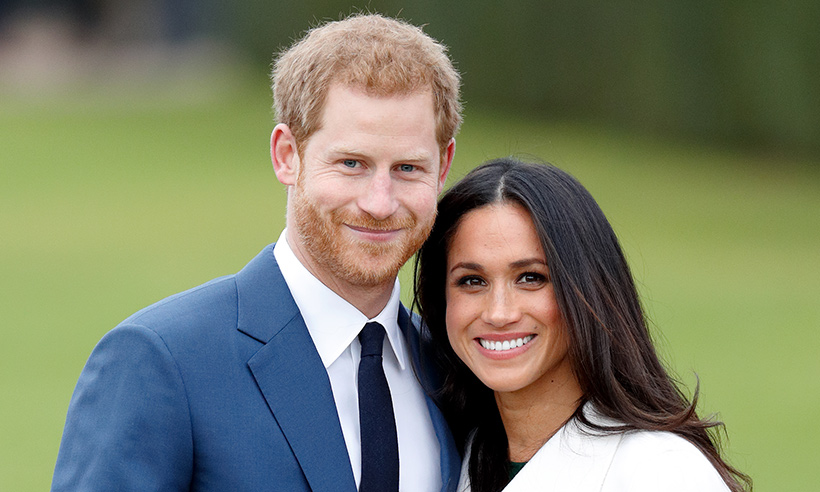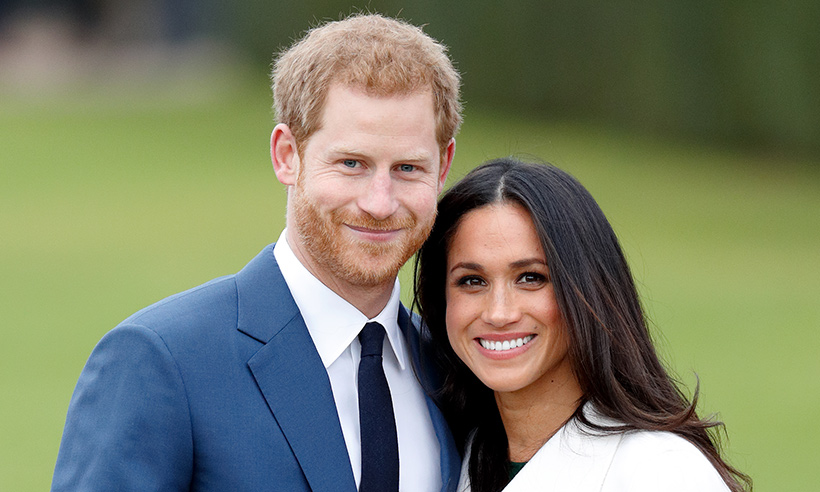 The Royal wedding of Prince Harry and American star Meghan Markle and is now just less than a week away, which means the final preparations for the big day will no doubt be being tweaked and polished as you read. The ceremony, which takes place on Saturday May 19, will be held in Windsor; it will include 600 guests, two wedding receptions and a carriage procession, as well as the service.
For this special occasion, we asked Las Vegas mixologists to create lavish cocktails to  celebrate the newest royal nuptials in high-style with these lavish cocktails – just in case  you don't have a coveted ticket to the Royal wedding, you can watch the festivities unfold and sip away!
Royal Love from Libertine Social

Sip on a cocktail as glamorous as Meghan Markle by ordering a drink with gold mist and Limoncello whipped cream. Libertine Social at Mandalay Bay celebrates the dazzling couple with the "Royal Love" cocktail. The chic drink is made with Empress Gin, Yellow Chartreuse, fresh lime juice, simple syrup, Veuve Clicquot and is finished with Limoncello whipped cream and gold mist.
When I think of weddings, the Champagne toast comes to mind. I wanted to play on that tradition by creating an effervescent cocktail with royal twist – featuring purple and gold hues and a light, Spring flavor. says Libertine Social Bartender Javier Ortega Diaz.
Champs-Élysées from Fleur 

The elegant "Champs-Élysées" from Fleur by Hubert Keller at Mandalay Bay utilizes Martell V.S. Cognac to create almost as refined and elegant as the royal couple. The spiced drink pairs Martell V.S. Cognac with Yellow Chartreuse, fresh lemon sour, and Australian bitters.
Royal Pear Perfection from Picasso

The floral "Royal Pear Perfection" from Picasso draws inspiration from Meghan and Prince Harry's Spring wedding. Tanqueray No. Ten, Elation Nectar de Poire, lemon juice, and Ginger Ale are garnished with a lemon wheel and a Dianthus flower to create a stunning drink fit for royalty.
Royal Fizz from ARIA's Lobby Bar
Bright, refreshing, and sweet can be used to describe Meghan and Prince Harry's love, as well as the effervescent "Royal Fizz" from ARIA's Lobby Bar. The drink, inspired by the couple, is comprised of Champagne, Ciroc Peach, fresh lemon juice, and raspberry syrup.
The Royal Fizz is the perfect cocktail for a spring wedding. The vibrant raspberry color is bright and playful. The bubbles from the champagne keep things light and fun, while lifting the aromatics from the fresh fruits. says Mixologist Daniel Marohnic.
Want to learn how to make it? Here is the recipe
Recipe:
1 oz Cîroc Peach
½ oz Fresh Lemon Juice
¾ oz House Made Raspberry Syrup
Top with Champagne
Glass: Flute
Method: Build in flute, stir, and top
Garnish: Raspberry/Blackberry
Ice: None