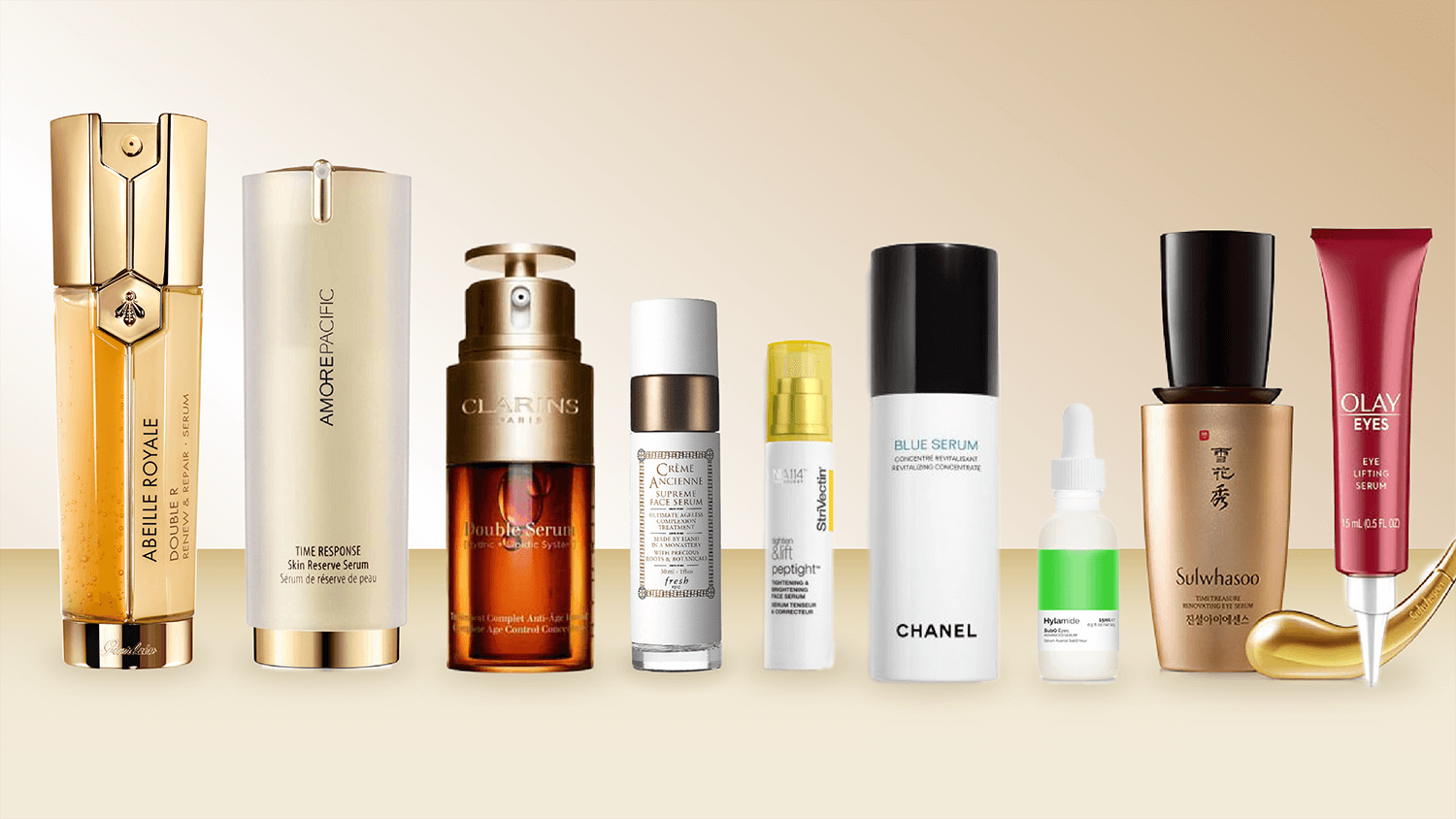 From fading fine lines to brightening pigmentation, your anti-aging routine isn't complete without one of these serums.
Among all the latest beauty products to hit store shelves—sheets masks, enzyme peels and firming essences—serums are still having their moment. And for good reason: these highly concentrated formulas are packed with active ingredients that target specific skin complaints, from hyperpigmentation to dullness, wrinkles and blemishes. In fact, serums are so potent, you only need a few drops for your entire face (applied after cleansing, but before moisturizing).
Want to zone in on those forehead creases or laugh lines? Look for a serum with peptides or retinol, which boost collagen and accelerate cellular renewal. For dehydrated skin, nothing tops hyaluronic acid (HA), which can hold more than 1,000 times its weight in water. For breakouts—or red marks following a breakout that won't fade away—vitamin C works wonders, and can be worn under sunscreen to combat environmental pollutants that break down collagen.
But not all serums are created equal. The quality of a serum depends on its active ingredients, their potency, how they're formulated and how stable those formulations are. Even packaging plays a role: Vitamin C, for example, oxidizes with exposure to light (not a good thing), so you'll want a serum in a pump or airtight container. Keep in mind some ingredients can also irritate sensitive skin, such as retinol and vitamin C.
One thing is certain: any time is a good time to start adding a serum to your skincare regime, since it helps to prevent skin deterioration while you're still young and helps to repair damage as you age. Here are a few of our favourites:
Chanel's Blue Serum
---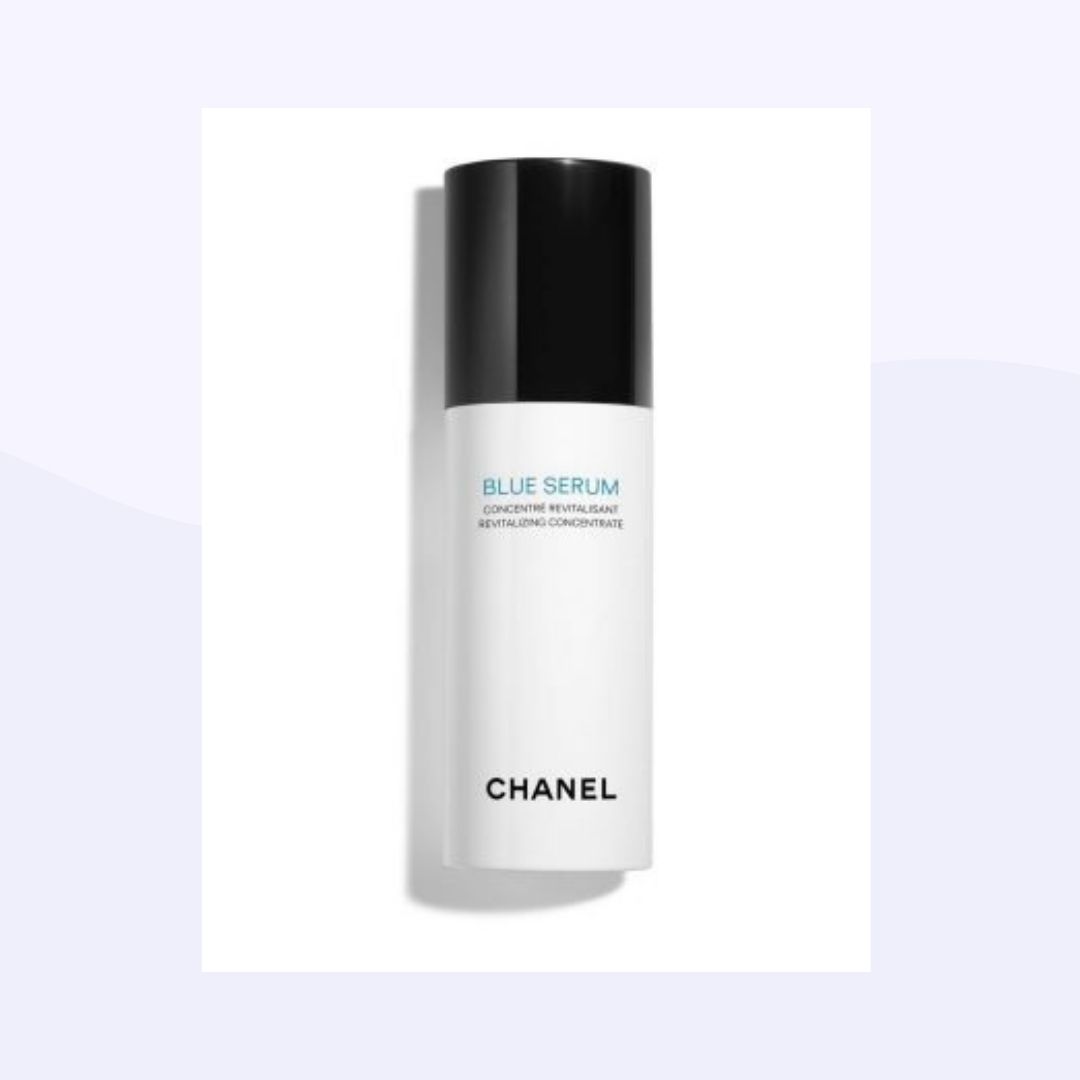 Chanel's Blue Serum is inspired by the world's blue zones—regions where people live longer than average—with ingredients from blue-zone diets channelled into a potent anti-aging serum. Green coffee is sourced from Costa Rica, and Chanel's extraction process results in active antioxidant molecules that are 70 times more potent than those found in regular coffee beans. There's also bosana olives from Sardinia with skin-fortifying polyphenols, and lentisk (an evergreen shrub) from Greece with restorative oleanolic acid. (50ml, $195) Available at holtrenfrew.com
AmorePacific's Time Response Skin Reserve Serum
---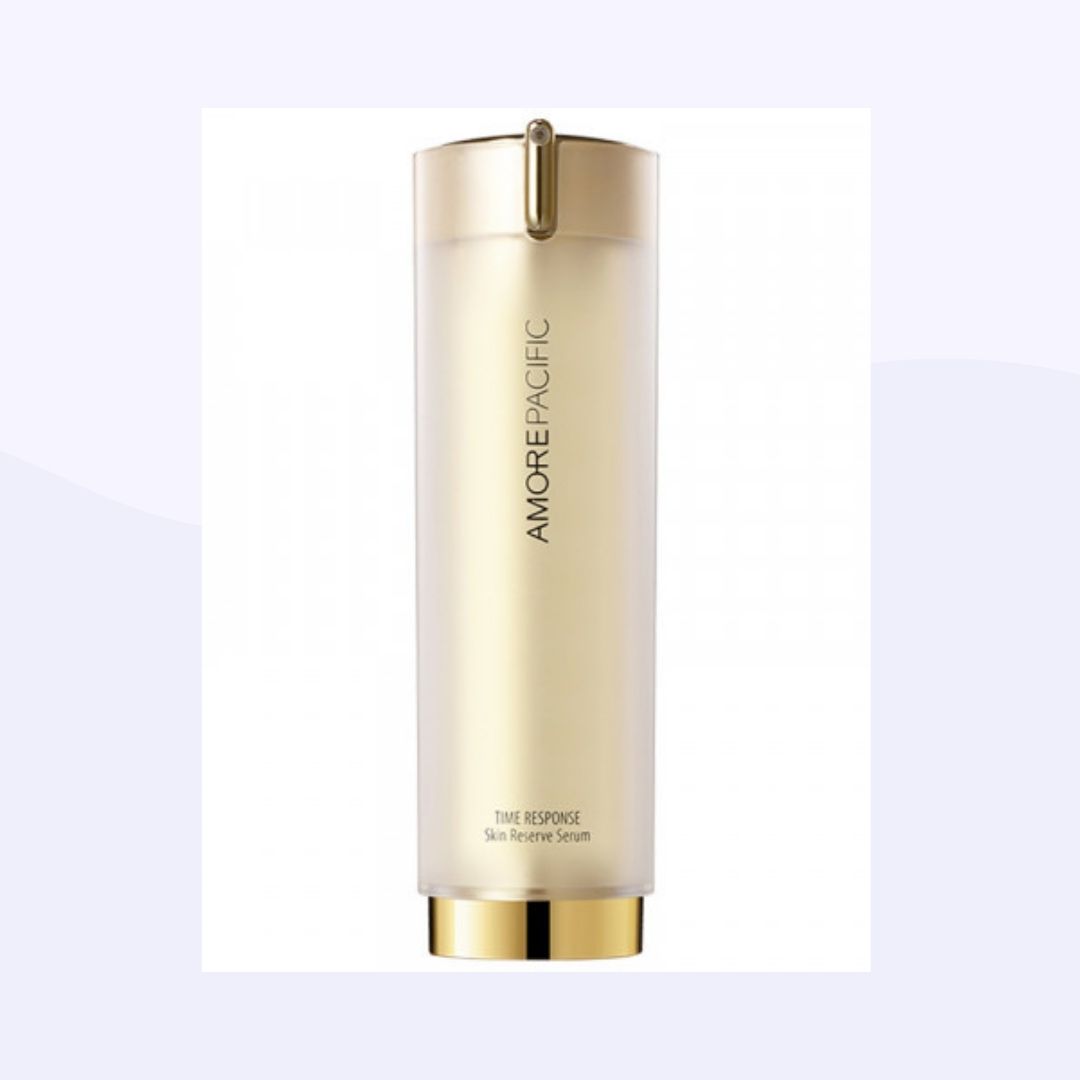 AmorePacific's Time Response Skin Reserve Serum uses a proprietary green tea flower oil to target wrinkles, dark spots, uneven skin and dryness. The brand takes its tea seriously—it grows and harvests its own tea leaves, and uses "dual-infusion extraction techniques" to extract amino acids and catechin to create EGCG, a potent antioxidant that targets future signs of aging. (30ml, $650) Available at holtrenfrew.com
Guerlain's Abeille Royale Double R–Renew & Repair Serum
---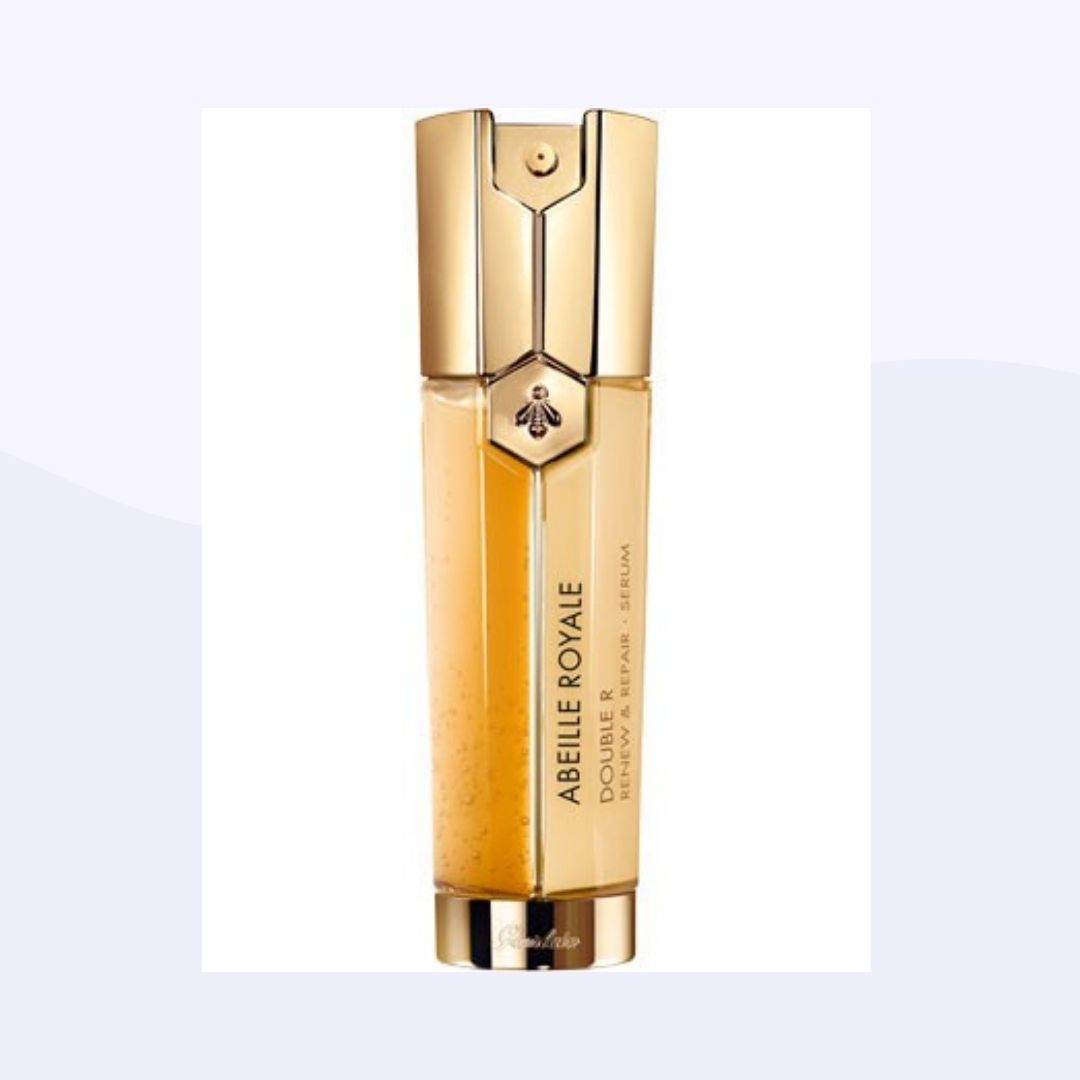 Guerlain's Abeille Royale Double R–Renew & Repair Serum does double-duty with bee products known for their anti-aging benefits. The serum is packaged in two chambers, combined upon application: one targets wrinkles and pores, the other targets loss of firmness and elasticity. The formula uses royal jelly and black bee honey sourced from France's Île d'Ouessant, where Guerlain can guarantee its quality and traceability. (50ml, $255) Available at thebay.com
FRESH® Crème Ancienne® Supreme Face Serum
---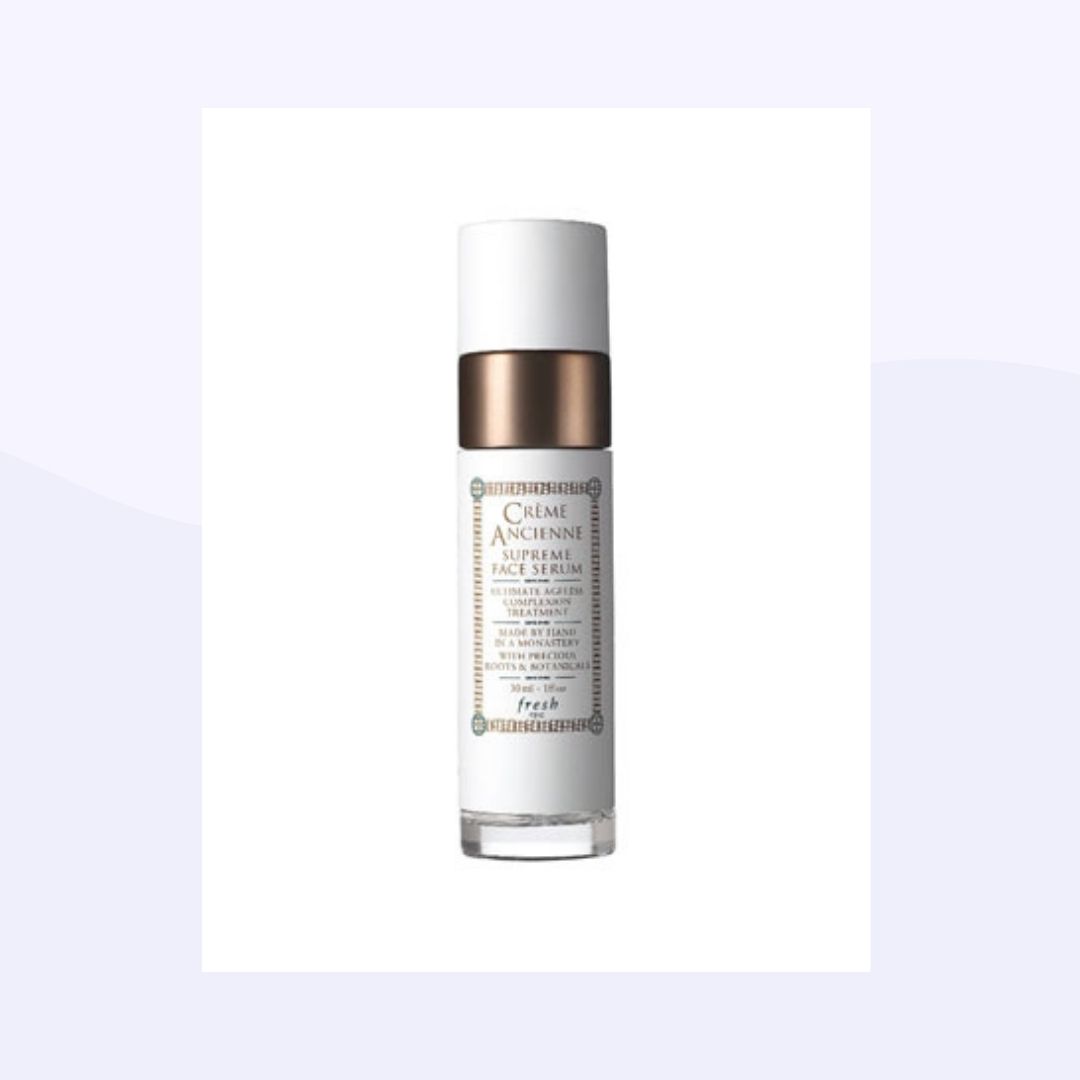 Crème Ancienne Supreme Face Serum from Fresh uses nine exotic root and botanical extracts to smooth wrinkles and provide 24-hour hydration. These ingredients are handled with care—not in a factory, but in a Czech monastery, where the serum is crafted by hand. It's packed with powerful extracts, such as san chi root to revitalize the skin, and echinacea to improve resilience to environmental aggressors, which can fight signs of aging. (30ml, $340) Available at Nordstrom.ca
StriVectin's Peptight™ Tightening & Brightening Face Serum
---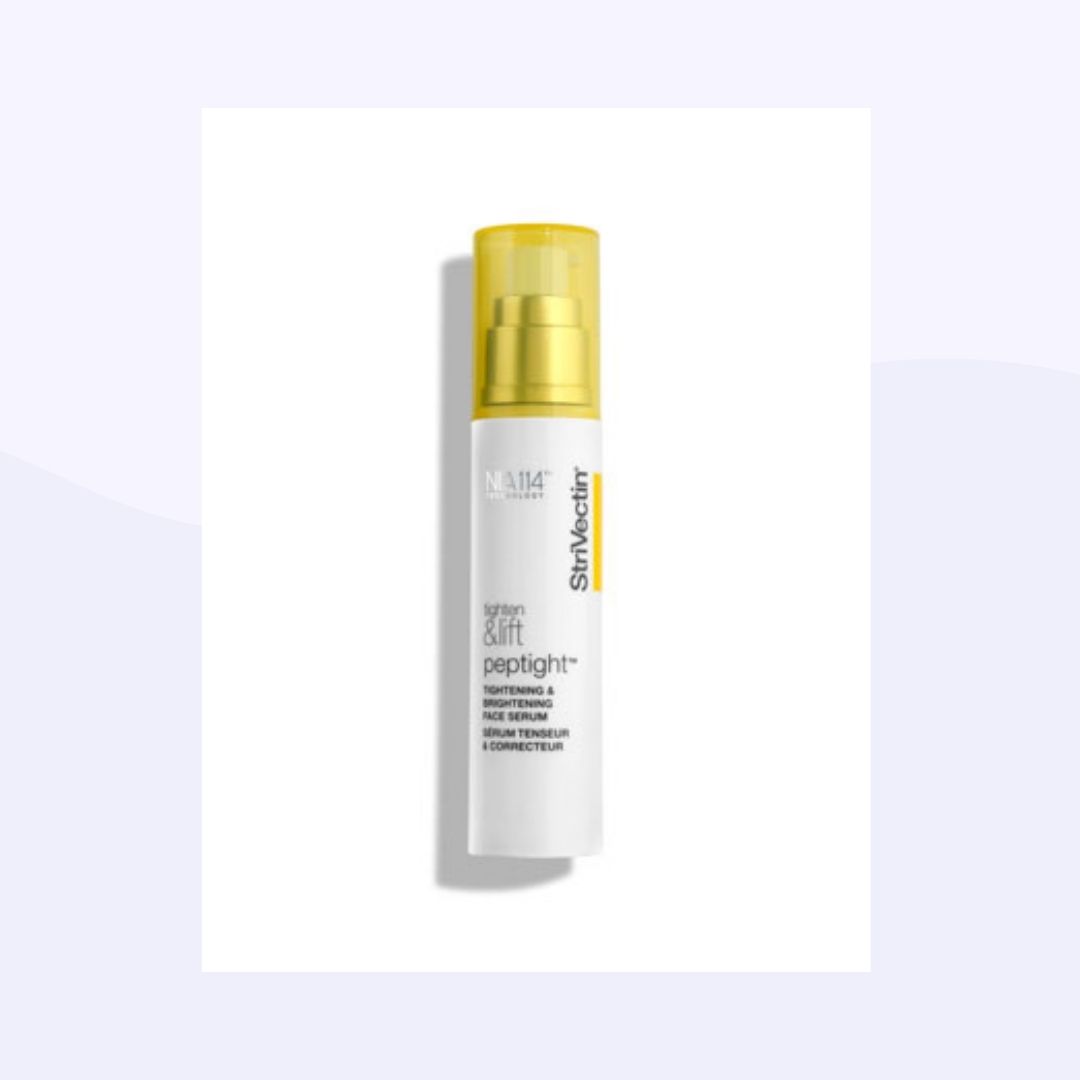 This lightweight yet powerful serum with hexapeptides, vitamin C-rich Australian Kakadu Plum extract and naturally-derived brighteners delivers a potent dose of instant toning. See more lift with StriVectin's exclusive ThreeTiered Technology that works from within, first by tightening the skin's surface, then by fortifying the skin matrix. Finally, NIA-114 strengthens the skin's ability to hold natural collagen. Skin looks lifted, firmer, more youthful. $109, beauty.shoppersdrugmart.ca
CLARINS Double Serum
---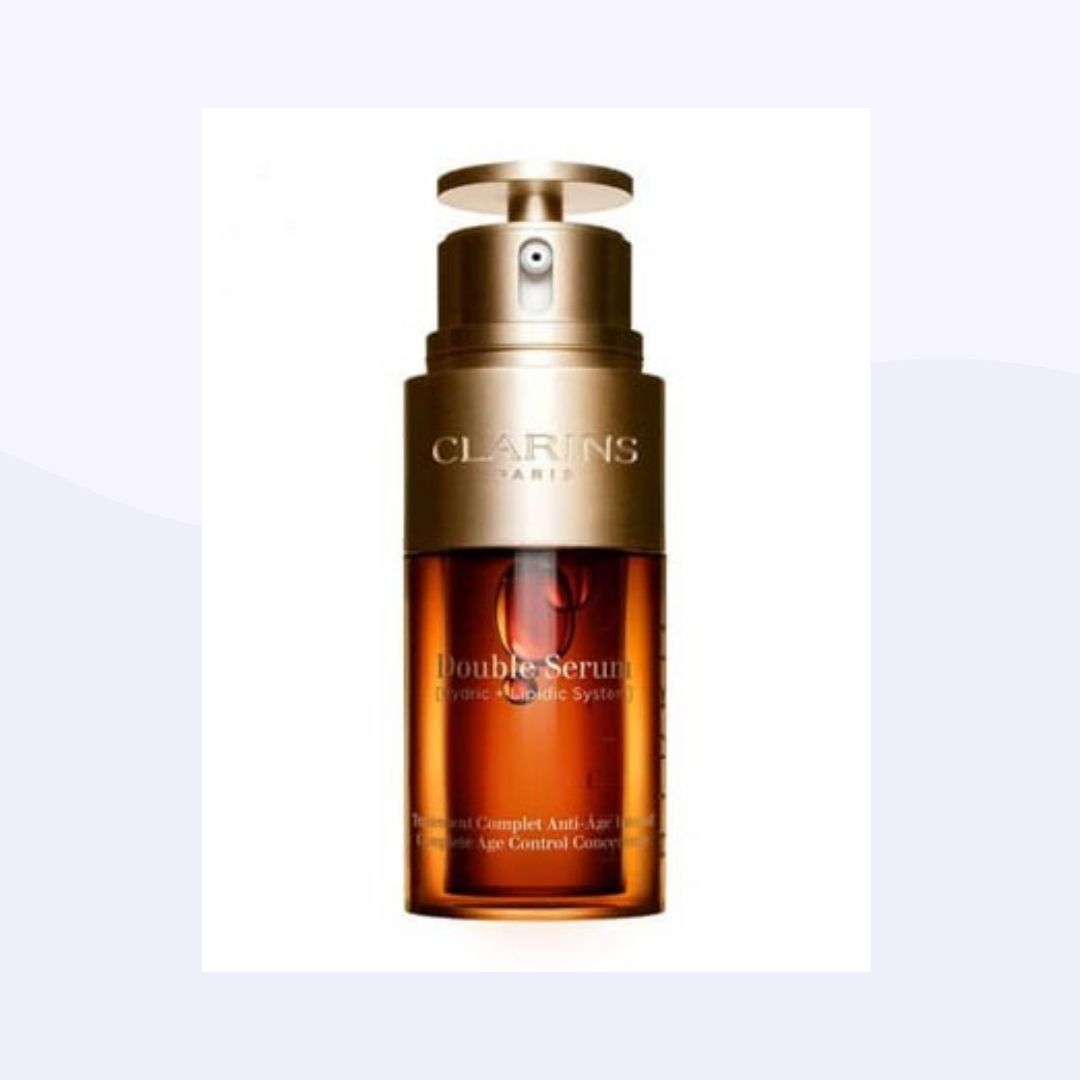 Powered by 20 potent plant extracts plus the star ingredient, turmeric, and high-tech molecules, this multitasking serum creates visibly firmer, more radiant, younger-looking skin in as little as one week. (50ml, $132), clarins.ca
FOR YOUR EYES ONLY
---
Get ready to put your eye cream on the backburner. Our beauty editors have picked the top three eye serums on the market to brighten the eye area, treat puffiness and fight fine lines and wrinkles.–
Sulwhasoo Timetreasure
Renovating Eye Serum
---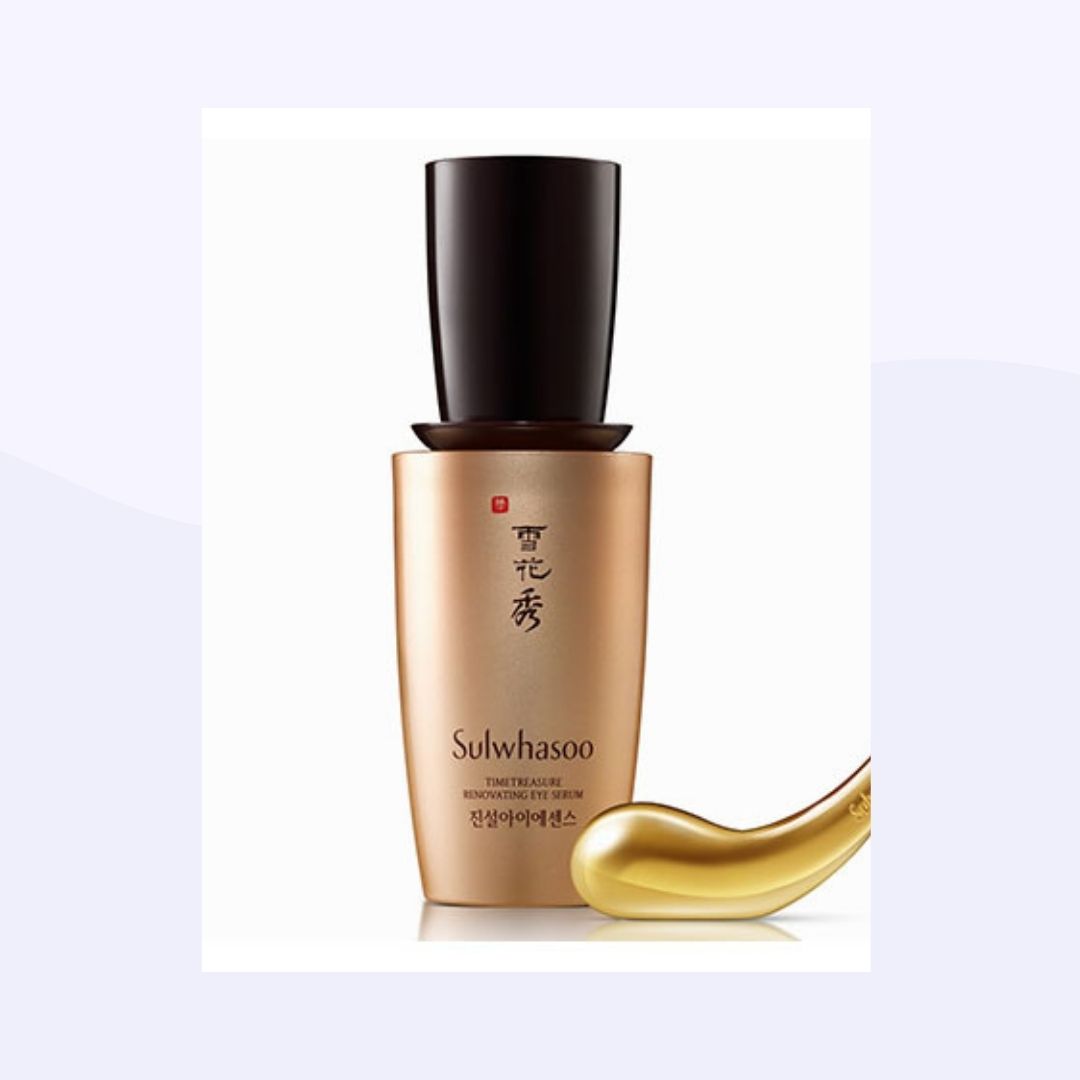 The gold standard in under eyecare (pun intended). This serum comes with a 24-karat gilded massage tool to help penetrate the formula deeper into the skin and to drain the area of fluid buildup. The serum itself is made with precious red pine, giving the skin around the eyes a firmer look while reducing inflammation.
The saponin components of Red Ginseng and White Ginseng reduces wrinkles and dullness around the eyes. Its lightweight texture glides seamlessly onto the skin, leaving your eye area illuminated and healthy-looking. (25ml, $340) holtrenfrew.com
Hylamide SubQ Eyes
---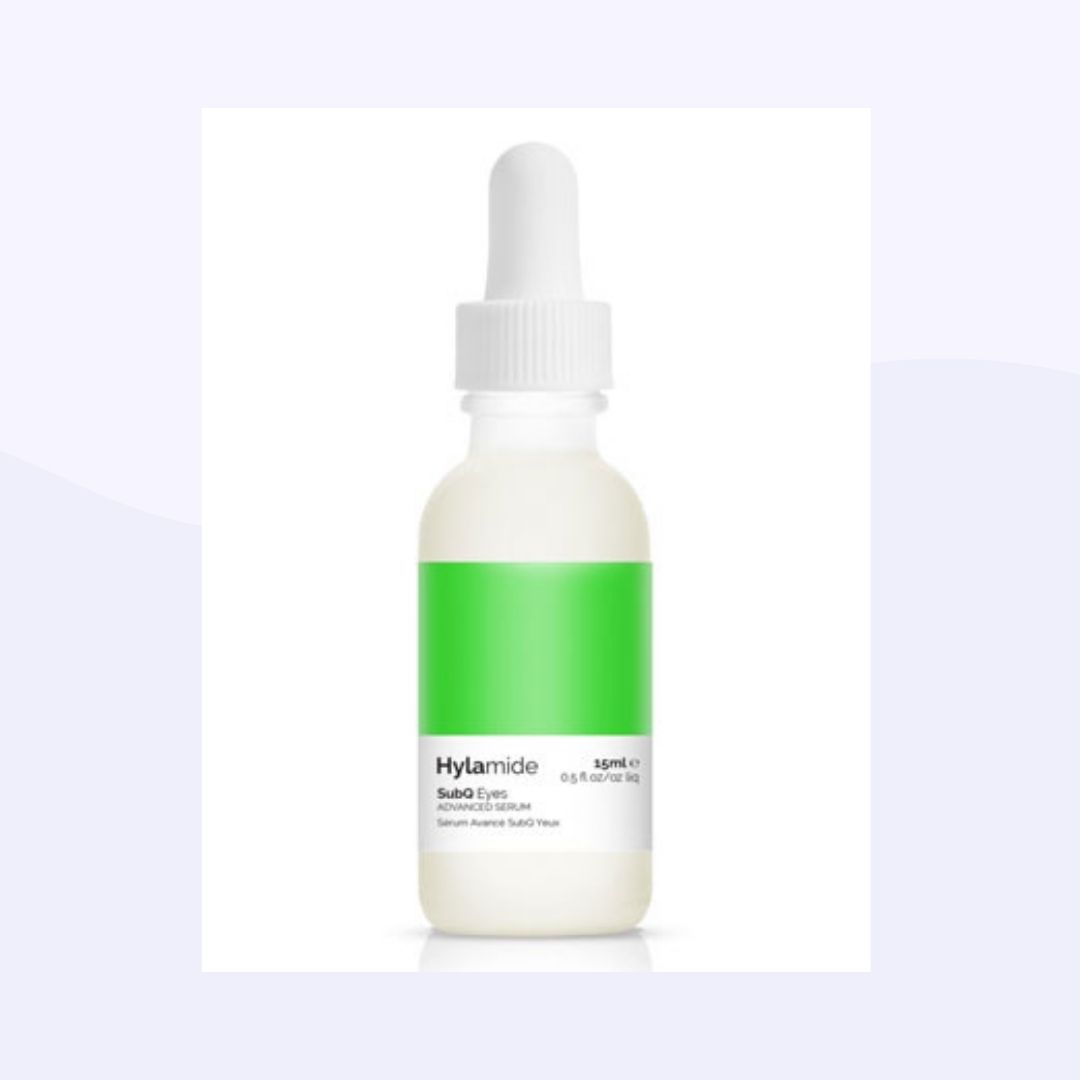 For short and longer-term visible correction of under-eye aging, puffiness, crow's-feet and dark circles. Hylamide's eye high strength serum concentrate uses a wide array of peptides, plant saccharides and active technologies to rehydrate the fragile eye area below and above the surface, while targeted technologies visibly improve fine lines, crow's feet, puffiness and dark circles. Offers results immediately, within days or weeks. (15ml, $20) hylamide.deciem.com
Olay Eyes Eye Lifting Serum
---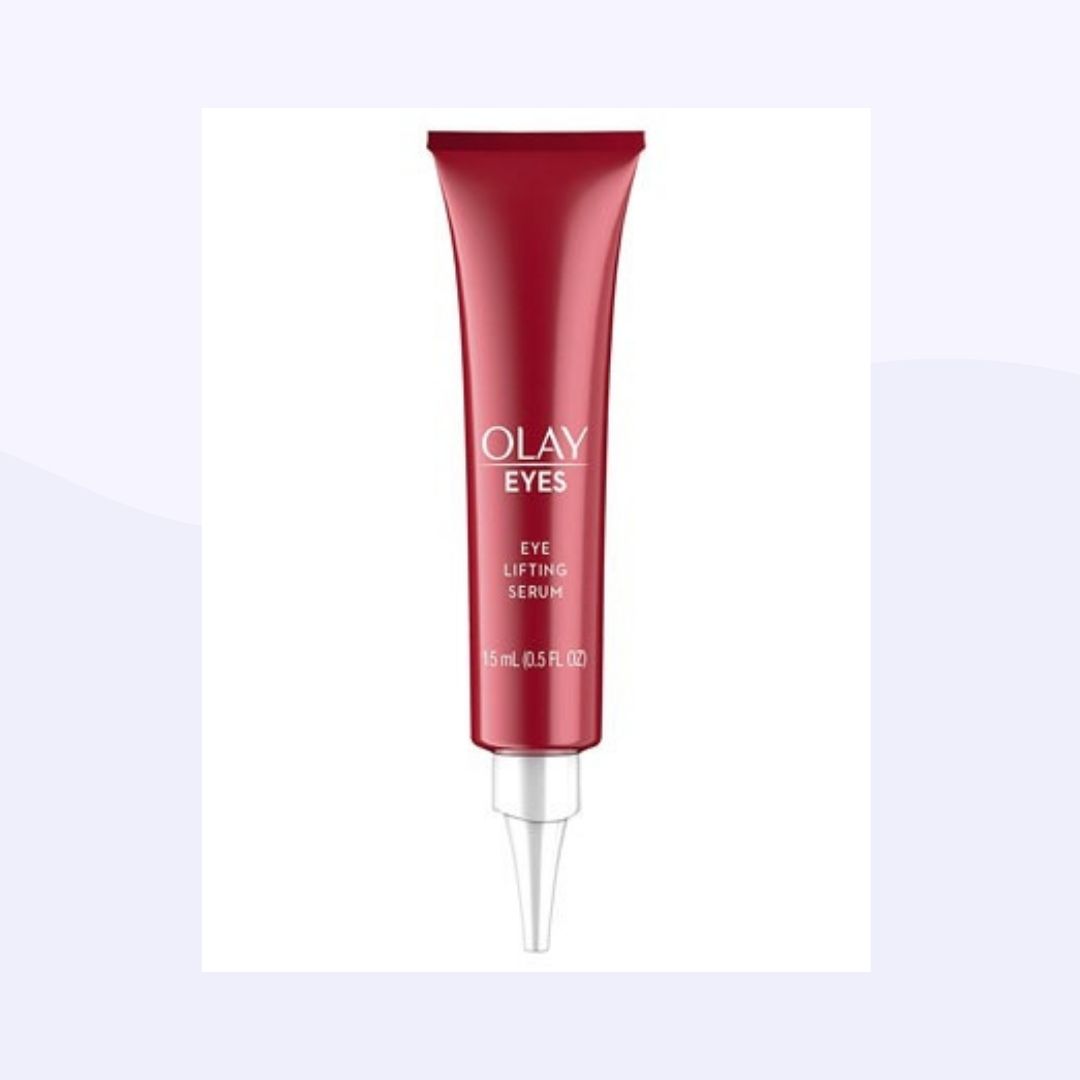 Retire your tired eyes and boost your outlook with this eye-lifting serum for sagging skin. With an advanced Amino-Peptide and vitamin complex, this eye serum's velvety formula instantly plumps the overall eye area with hydration and reduces the appearance of under eyes bags with every use. It de-gravitizes sagging skin on eyelids and around the eyes to reflect a firmer, lifted eye look in merely two weeks. (15ml, $31.49) beauty.shoppersdrugmart.ca