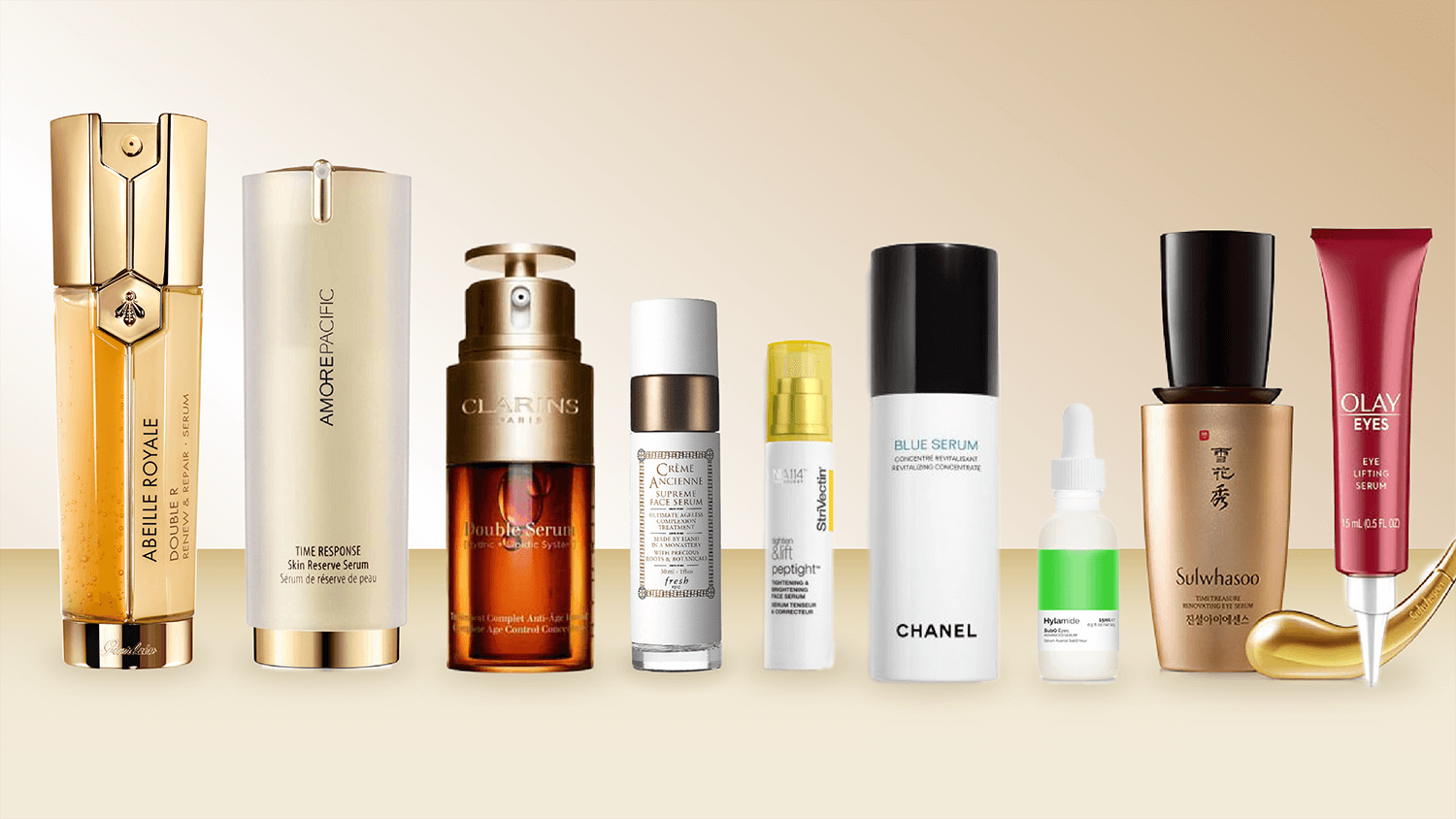 From fading fine lines to brightening pigmentation, your anti-aging routine isn't complete without one of these serums.
Among all the latest beauty products to hit store shelves—sheets masks, enzyme peels and firming essences—serums are still having their moment. And for good reason: these highly concentrated formulas are packed with active ingredients that target specific skin complaints, from hyperpigmentation to dullness, wrinkles and blemishes. In fact, serums are so potent, you only need a few drops for your entire face (applied after cleansing, but before moisturizing).
Want to zone in on those forehead creases or laugh lines? Look for a serum with peptides or retinol, which boost collagen and accelerate cellular renewal. For dehydrated skin, nothing tops hyaluronic acid (HA), which can hold more than 1,000 times its weight in water. For breakouts—or red marks following a breakout that won't fade away—vitamin C works wonders, and can be worn under sunscreen to combat environmental pollutants that break down collagen.
But not all serums are created equal. The quality of a serum depends on its active ingredients, their potency, how they're formulated and how stable those formulations are. Even packaging plays a role: Vitamin C, for example, oxidizes with exposure to light (not a good thing), so you'll want a serum in a pump or airtight container. Keep in mind some ingredients can also irritate sensitive skin, such as retinol and vitamin C.
One thing is certain: any time is a good time to start adding a serum to your skincare regime, since it helps to prevent skin deterioration while you're still young and helps to repair damage as you age. Here are a few of our favourites: