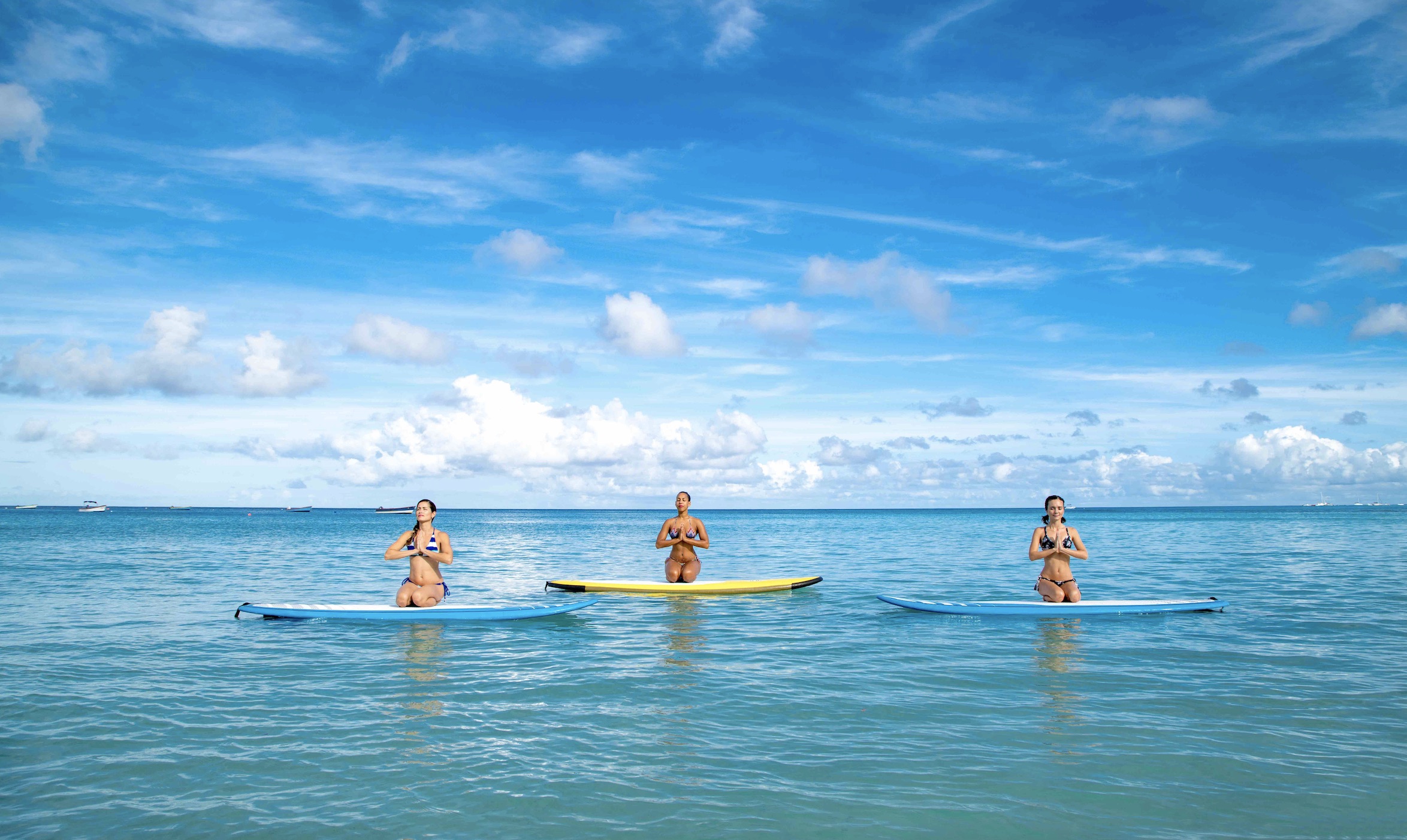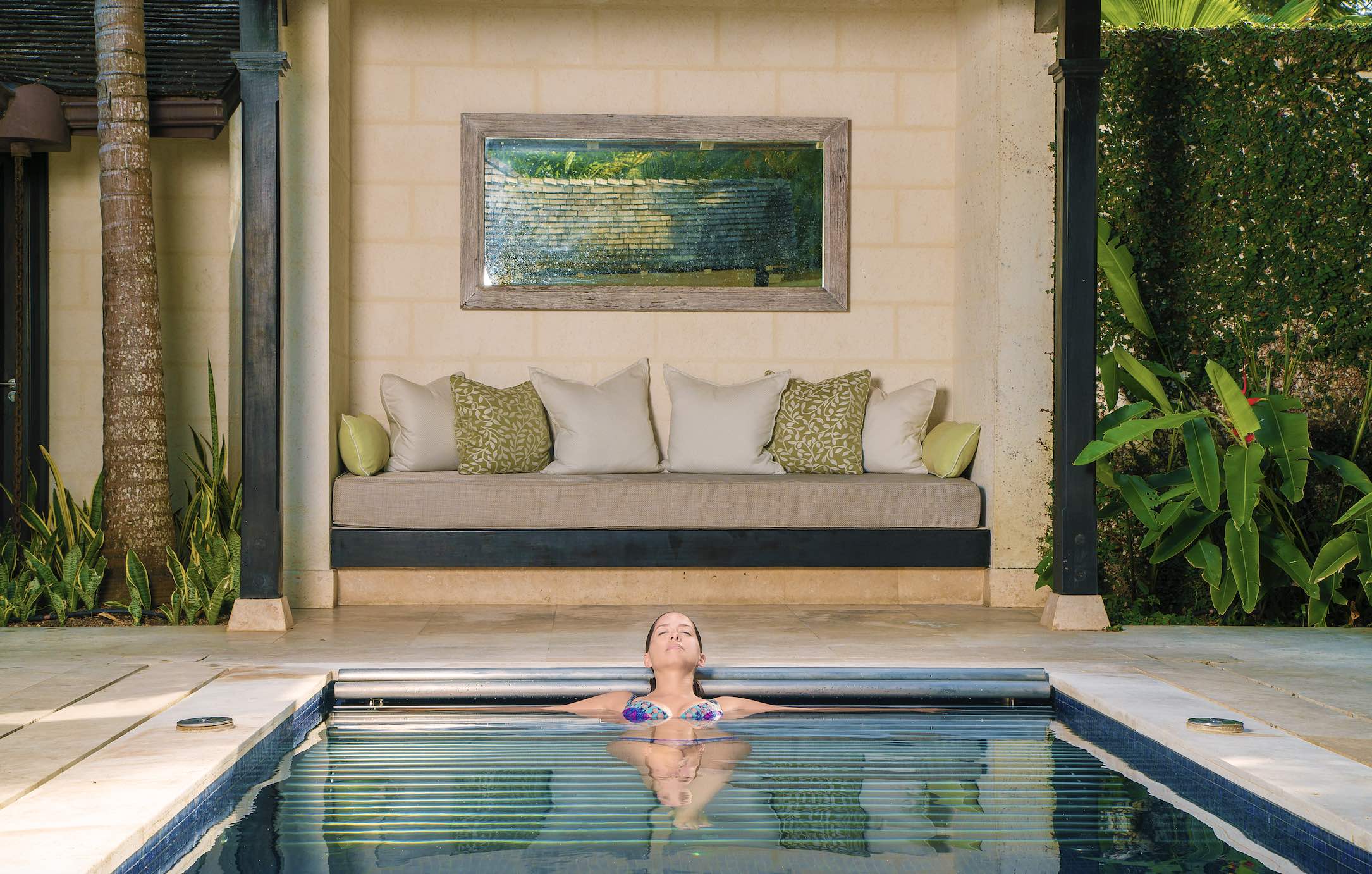 The world-famous beaches of Barbados defy description. The ivory dunes and crystal waters of  Silver Sands possess an almost otherworldly beauty; the caress of their warm Caribbean breeze lulling sunbathers and windsurfers alike into a state of profound relaxation under the magnificent sunset. Of course, Barbados is beloved by travellers for much more than just its beaches: its fascinating history, scenic vistas and natural reserves, and upscale accommodations distinguish the island as the culinary, adventure, and nightlife capital of the Caribbean. The expansive, crystalline depths of Harrison's Cave contrast the colonial flair of UNESCO World Heritage sites like Bridgetown, showcasing the diverse attractions that confirm Barbados' place on the top of many bucket lists.
While the traditional virtues of the island are perhaps well-known to the thousands of Canadians who hide from the winter there each year, Barbados has recently developed a reputation for excellence in a whole new arena. In presenting an inviting array of natural adventures and opulent spas, the spirited people of Barbados are affirming their dreamy island as a premier Wellness vacation. In many ways, this evolution of the destination is a natural fit: the serene locales of the island seem almost tailor-made to inspire and rejuvenate. Embracing a new class of travellers seeking a transformative experience for both body and soul, Barbados has declared 2019 the "Year of Wellness and Soft Adventure", rolling out additional events and activities aimed at both entertaining and enlightening.
Much more than just a beautiful beach, Barbados is a paradise with a purpose: to refresh the spirit and spur the kind of self-discovery that stays with you long after your vacation ends.
A Holistic Heritage
While exposure to the unspoilt tropical air and golden sunshine of Barbados could probably be considered a form of therapy in its own right, the various natural wellness centres on the island ensure that the entirety of the holistic treatment spectrum is well-represented. Fusing the traditional healing practices of the Caribbean's indigenous populations with the best of acupuncture, reflexology, and reiki, these wellness centres use natural therapies to promote balance and growth. Travellers looking to get in tune with their spiritual self while alleviating discomforts as a result of physical injury or emotional distress may forge just such a connection at the Natural Energy Centre in Bridgetown, which offers an inspiring mix of massage treatments and chakra-based energy healing. The Schotherapy Internationalé Day Spa blends custom massages and body detox with the calming influence of the island's verdant nature, treating guests on a sun-kissed terrace in the midst of a lush garden.
Pampered Under the Palms
The cornerstone of any great wellness experience is a great spa experience: nothing banishes stress and strain quite like a hot stone massage and herbal soak. With dozens of luxurious spa resorts ready to indulge your every decadent desire, it's easy to forget your troubles in the steamy comfort of a beach-adjacent sauna. The spas of Barbados vary in size and service, encompassing everything from modest facilities on the beach to state-of-the-art forest retreats. You can expect to be spoiled with just about every treatment under the sun: manicures, pedicures, facials, and massages are just the tip of an invigorating iceberg that also includes specialist treatments like resurfacing, deep cleansing, and traditional body therapy. 
Those in search of premium pampering should seek out Golden Touch Spa. Located within the Golden Sands Hotel on Barbados' southern shore, Golden Touch sets a high standard for care. Their unique exfoliating scrub cleanses the body and pleases the senses with extracts of vanilla and lavender, easing guests into a customized Deep Tissue massage. If you're seeking something purely natural yet thoroughly relaxing, you'll want to visit the stunning Sandbox Tree Spa. Their signature Bamford treatment uses botanical products and draws from disciplines like shiatsu, Indian Head Massage, and yogic breathing to create a nourishing experience tailored to each guest's needs.
Stretching in the Sun
Yoga and the beach go together like rum and punch. While Barbados has no shortage of either combination, the destination is firmly focused on the former in 2019, leveraging its spectacular scenery to help visiting yogi achieve true bliss. Yoga and guided meditation classes are ubiquitous on the island, with almost every major resort accommodating your mindfulness needs with an onsite studio. Barbados is also rich in independent studios like Sunshine Kula Yoga Studio and Santosha yoga, which specialize in distinct traditions like Anusara and stability-focused paddleboard yoga. If you prefer to find peace in solitude, grab your mat and head to the beach of your choosing: the rising sun and gentle sea winds are a powerful catalyst for reaching new levels of zen.
If you're sufficiently limbered up, don't miss the chance for an unforgettable adventure. Barbados' catalog of "Soft Adventure" includes exhilarating activities like sea kayaking, mountain biking, and cross-island horseback rides. While wellness means different things to different people, traversing the rolling green hills of the island on the back of a venerable equine companion ranks pretty highly on the list of experiences guaranteed to leave you permanently in awe of nature's majesty. 
The Year of Wellness is in full swing, promising a transformative
vacation experience like no other.
To learn more about discovering Barbados (and yourself),
head to www.visitbarbados.org