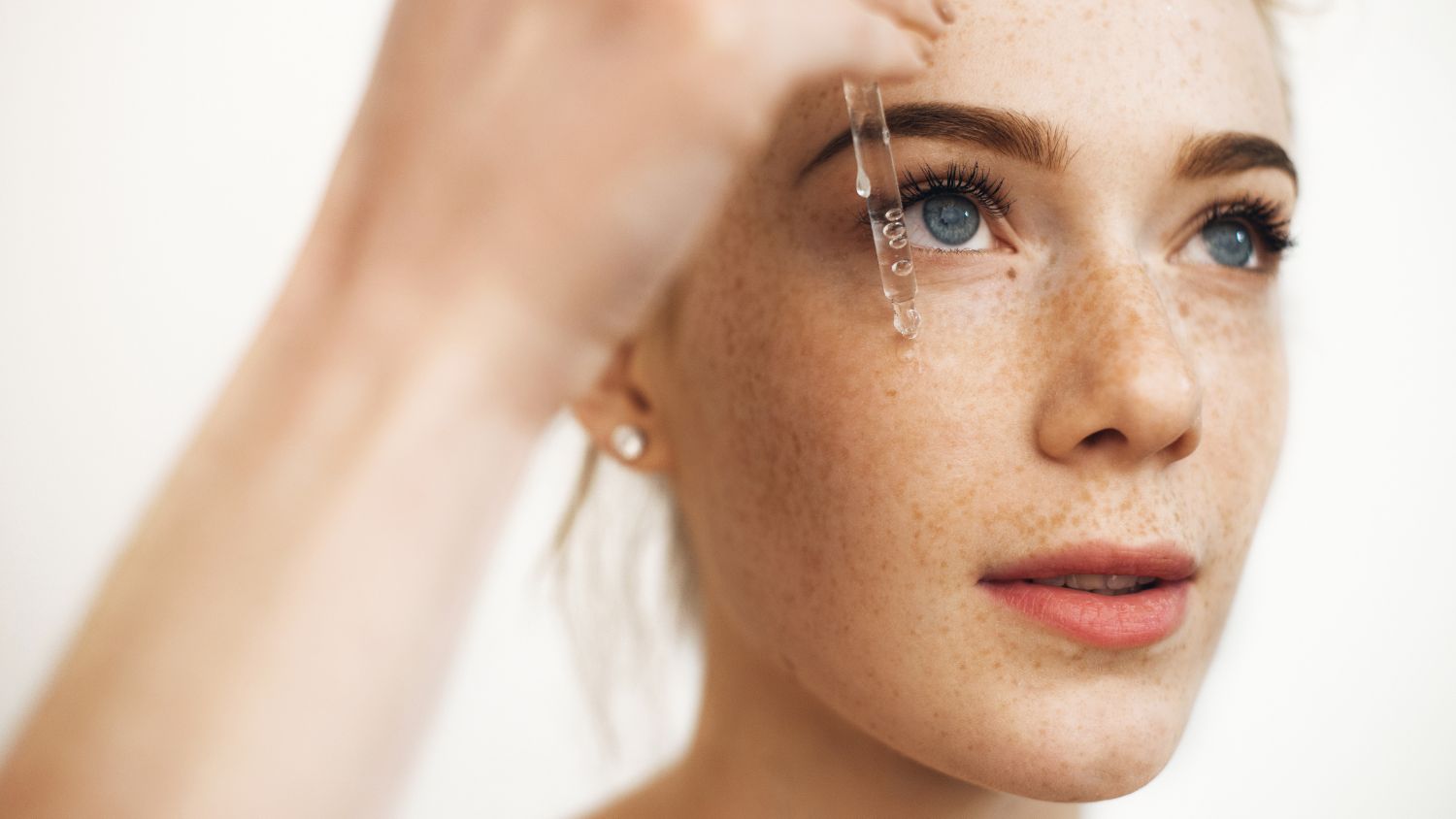 From fading fine lines to brightening pigmentation, to elimination of dry, flaky cells, these are the serums to try.
What's the deal with serums? Should you, or shouldn't you, add another item to your skin care routine? We ask an expert to break it down 
Skin care routines are a lot like workouts: There's always a desire for faster, better, longer-lasting results. The latest complexion-boosting serums might just fulfill that perpetual yearning, with high-tech formulas designed to ramp up the performance of your existing moisturizers. Sometimes, however, it can feel like you need a chemistry degree just to figure out what various skin care solutions actually do. As it turns out, serums can help tackle a number of skin care concerns. Wondering what all the hype is about and what makes them any different than moisturizers? 
We sought the expertise of Dr. Jennifer Pearlman, Medical Director at Pearl Rejuvenation in Toronto, and a leading expert on women's health and wellness, who also knows serums inside out. Here, editorial director Marlon Moreno sits down with the expert and gets her take on why it might be worth adding this potent product to your routine. pearlrejuvenation.com 
BOLD Traveller: In plain language, what is a serum?
Jennifer Pearlman: When it comes to skin care, there are four factors that determine how effective a product will be: the active ingredients, the vehicle (cream, ointment, serum or patch), the dose, and the frequency/schedule of use. 
A serum is a lightweight, thin-viscosity topical product designed to deliver a high concentration of active ingredients. Serums tend to be less comedogenic (pore clogging) than creams and ointments, therefore better for oily or acne prone skin.  
SCALP
BT: What is the role a serum plays in a skin care routine?
JP: The serum is a key player, delivering higher doses of most active ingredients such as antioxidants and skin brighteners such as vitamin C, Vitamin E, and ferulic acid; retinols or vitamin A derivatives; and skin-renewing actives like hyaluronic acid.    
BT: Why do you need a serum in addition to a moisturizer and/or facial oil?
JT: Serums will deliver the most bang for their buck, so to speak, because of the higher concentration of active ingredients, and the lower risk of side effects like breakouts. Some serums will increase moisture (but a cream as opposed to a serum will typically perform better as a skin humectant by trapping hydration in the skin with a thicker heavier layer). Daily use of facial oils are typically not recommended, i.e. outside of their use during facial treatments or massages. There is a much higher risk of congestion of pores and many botanical ingredients can cause irritation or adverse reactions. 
FACE
BT: What are the different categories of serums?
JP: Skin serums can be categorized by the type of active ingredients they contain and the treatment indications, ie. the skin types or problems they are designed to treat.  
Antioxidant skin serums brighten the complexion and reduce the appearance of fine lines. These contain weak antioxidants like vitamin C, vitamin E, ferulic, green tea extracts, etc. Depigmenting serums contain stronger actives that can fade brown spots and sun damage like arbutase, kojic acid or hydroquinone. Rejuvenating serums contain actives that target the common signs of aging, like fine lines and wrinkles. These include hyaluronic acid and vitamin A derivatives like retinol. Regenerative serums contain bioactives like growth factors, peptides and exosomes. Acne Serums contain ingredients that dry out acne lesions, reduce pores and congestions and breakouts. These contain salicylic acid, glycolic acid, niacinamide and retinoic acid. Sensitive or red-prone skin serums contain active ingredients that decrease redness and facial flushing, like azelaic and lactic acid. 
BT: What are the benefits of an eye serum, and why should or shouldn't you use a regular serum around the eye area?
JP: For the thin, delicate skin of the eye, serums are a perfect approach. The frequency and formulation depends on the goals of each patient: Is there pigment, fine lines, dry skin, etc? The under-eye area is the thinnest skin on the face so skin thickening and renewal can be stimulated with serums containing growth factors and hyaluronic acid exosomes. 
EYES
BT: Are there any side effects of common ingredients (ie. photosensitivity) to be aware of?
JP: Yes! Most antioxidants, including vitamin C and retinoic acid, will photosensitize (react to UV light). Niacinamide can cause flushing and certain acids can over stimulate predisposed patients in a way that leads to increased pigmentation. 
BT: What is the best way to apply a serum?
JP: Almost always, serums are used before the application of other routine skin care products. Their use can also be seasonal. Use a dropper to apply a pea size amount in seven areas; the forehead, the nasal bridge, each cheek, the chin, the angle of the jaw and the lips. 
NECK
BT: What are blue-light serums and how are they different from others?
JP: Emerging research suggests that blue light emitted from electronic devices like a phone can accelerate the aging of the skin. Exposure for even an hour can have harmful effects. Like certain mineral and chemical containing products shield from ionizing and aging UV light, the same will occur with blue light protection.  
BT: Thoughts on serums for pregnant women?
JP: Depends on the actives! Retinols and derivatives of vitamin A are not recommended.  
BODY